Let's Face It, You Need Better Underwear
Having underwear that fits, is comfortable, and looks good is essential. How do you know what underwear is right for you? Do you prefer boxers or briefs? There are many factors to take into consideration when choosing the right kind of underwear for your body.
What to Consider When Looking for the Right Underwear
For a lot of men, purchasing underwear isn't a top priority - but it should be! The best kind of underwear is going to be something that you are comfortable in and don't have to continually adjust throughout the day. Here are some factors we think are extremely important when looking for the right underwear.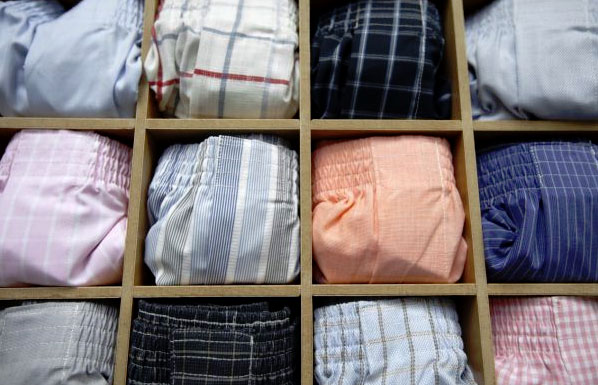 Fit
The right fit - whether your preference is looser or tighter - is incredibly important when it comes to looking into the right underwear. If your underwear doesn't fit right, you'll notice it significantly affects you throughout the day. Sizes can fluctuate depending on the brand, and the fit can vary vastly depending on your body type. Most brands have size charts to help you pick the right size based off of your measurements.
Fabric
The typical fabrics used to make underwear include cotton, nylon, and spandex. Many men prefer cotton when looking at underwear because it is exceptionally breathable and does not irritate the skin. Take into consideration that where you live may play a massive part in what kind of fabric you should select. For a hotter atmosphere, cotton is an excellent choice because of its breathability. In a colder climate, fleece, spandex, or even wool may be choices you want to consider.
Brand
For some, brand names are extremely important, while others just want underwear that will fit and get the job done. We've considered all of this when choosing underwear that's best for you.You may find that some of your favorite brand names are quite comparable to some of the lesser-known branded underwear.
Color
Color can be an essential factor to consider when looking for the right underwear. Do you prefer lighter or darker colors? Do you need underwear that won't show through light colored pants? Underwear for men come in a wide assortment of colors - the most common are white, black, blue, and grey.

Guest Post written by Erika Wester from Faveable.


Hits: 8600 | Leave a comment