Dwayne Johnson's Fitness and Fashion: A Guide to The Rock's Style
Hollywood has proven time and again that former wrestlers and athletes can make a huge splash on the silver screen. The likes of Hulk Hogan, Arnold Schwarzenegger, and Terry Crews were already getting recognition in the sports industry before crossing over to the acting business. They have proven that natural performers can come from any field.
But Dwayne "The Rock" Johnson has a very unique and interesting brand that makes him very compelling to watch. Johnson's presence is hard to ignore - and that's not just because of his immense physicality. He combines his natural charisma with style and suave to create an on-screen persona that's central to his off-screen appeal.
Today we're going to look at The Rock's fitness and fashion choices, because it is one worth replicating or taking inspiration from.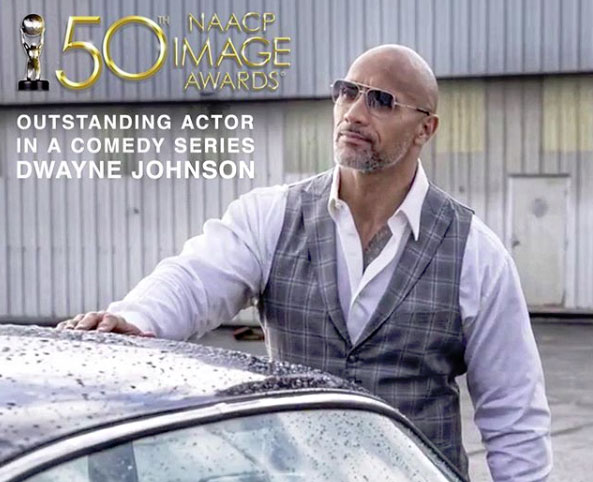 The Rock's Fitness Plan
Dwayne "The Rock" Johnson is a semi-retired professional wrestler. His body clearly shows that the guy spends a lot of time at the gym. His fitness reflects the athletic side of this celebrity: one that can inspire even his fellow stars to work out.
Zac Efron, for example, said that The Rock's social media motivated him to hit the gym, particularly when they were filming Baywatch.
"This guy motivates you to work out," Efron said. "I started following him on Instagram. He's an animal!"
Dwayne himself said that he is in the "best shape of his life"—a feat that he achieved through hard work, dedication, and countless hours at the gym. The Rock started working out when he was 13! Probably helps, that his father was a Professional wrestler and a beast of an athlete himself.
The Rock's workout routine begins every 4:30am with a 30 to 50-minute cardio session on the elliptical. He does this before even having breakfast.
He goes to the gym five or six times a week, dividing his workouts by body part: legs, back, shoulders, chest, biceps, and triceps. He typically follows a regime of basic weight-lifting.
"My workout is constantly changing and adapting, but for the most part, I do four sets of 12 reps with a 60-90-second rest. I don't play around in the gym. I always aim to be the hardest worker, and I make sure I clang and I bang to the best of my ability," he said.
He alternates free weights, bands, and machines, focusing on a specific muscle each time. He lifts as heavy as possible, although this isn't recommended for people with absolutely no experience. A fitness instructor could help a lot in this situation. Generally, his workouts last an hour and 15 minutes, unless he goes back to the gym for another one at night.
The Dwayne Johnson Style Guide
This impressive physique and natural charm shines through with The Rock's equally impressive fashion choices. He has a clean, simple, and accessible sense of style that is appealing if only for the fact that anyone can identify with it. His unique fashion sense is applied across different outfits for different occasions.

His smart attire is chosen based on his larger frame, and so he uses tailored and well-fitting clothes to flaunt his physique. His attires are dominated by a range of tailored and plaid suits, and classic color combinations like white, black, grey, and navy. He is also known for his open-neck shirts.

For a more casual look, Dwayne Johnson uses edge fashion choices. It depicts martial arts images from influences around the globe, which in turn reflects his athletic side.

If he's not wearing a slim-fitting crew neck T-shirt, he's probably wearing a V-neck alternative. The depth of the V will vary, but he typically favors the classic masculine colors he's known to love.

As for his smart casual looks, he displays simplicity in terms of style, with wardrobes that change based on the occasion. He will often revive the timeless combination of suit jackets and blazers with smart jeans, with shades of grey and dark blue. Beneath the suit jacket, Johnson will often wear a smart V-neck t-shirt or a plain, monotone top.

Johnson's interpretation of business or smart casual always leans a little towards the formal.

They say that clothes make the man, but in Dwayne "The Rock" Johnson's case, he understands that it's all about being an entire package. Although he revels in simplicity, his charisma, style, and impressive physique show that this former wrestler was always meant to be a star.

For more information about men's style please visit the guest author of this article, The Shops @Rockvale.


Hits: 10382 | Leave a comment