Men's Fashion Week Key Takeaways
2019 kicked off with a multitude of men's fashion shows, providing the industry with the must-have styles and trends for the autumn 2019 buying season. Held in London, Milan and Paris, the 3 fashion weeks were particularly exciting given the recent predictions in menswear market growth. Men's fashion is undergoing a transformation, becoming more confident and striking with each catwalk show.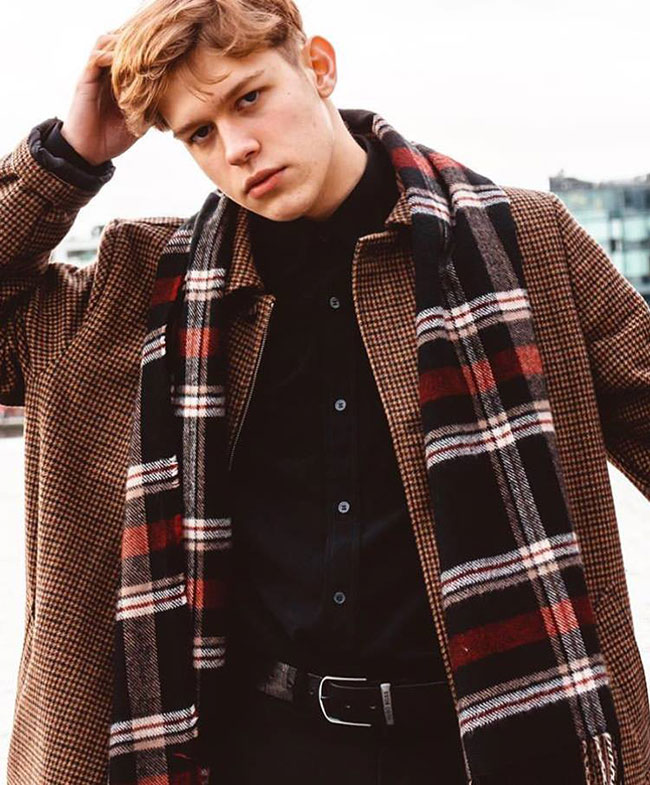 So, whether you're a consumer interested in what trends are going to be most prominent in 2019, or you're a buyer looking to stack the shelves with must-have pieces, here we take a look at some of the key takeaways from men's fashion week.
London Fashion Week: Men's
The new year kicked off with the menswear fashion week in London on 5th January. There were a multitude of big trends to keep an eye out for; from statement colours and prints to head-to-toe ensembles.
Two major colour palettes to look out for this year are green and rust orange. Perfect autumnal shades, they can be reworked through the year in various hues; from bright and bold shades to darker options. A splash of green is a great way to add colour to any outfit, while rust can be adopted in shades of warm red and burnt orange for something a little more unique.
If you're looking for a go-to print this year, checks are your best friend. They were seen across catwalks in London with a traditional flair used for outerwear, as well as sporty, casual styles for a modern take on such a well-recognised pattern.
You may have seen it before, but utilitarian clothing featured prominently in this year's London Fashion Week Men's. Bringing together streetwear and utility styles, London designers created the likes of tracksuits and anoraks with multiple zips, pockets and fastenings. Creating a military feel to your favourite streetwear styles, look out for panel detailing and contrasting fabrics. One of the most interesting trends to come out of London Fashion Week is the return of the suit. Tailored clothing was seen across the board, with blazers, sleek trousers and full suits. London designers had particular fun in blurring the lines between traditional smart clothing and casual dressing; something that has been seen before amongst modern menswear brands.
To add to this, an updated longline shape was introduced for outerwear in 2019. Mostly seen across styles like trenches and Crombie-style coats, with an oversized and elongated design. Other outerwear trends included a huge rise in puffer coats, featuring a 90s throwback with a modern twist thanks to all-over prints.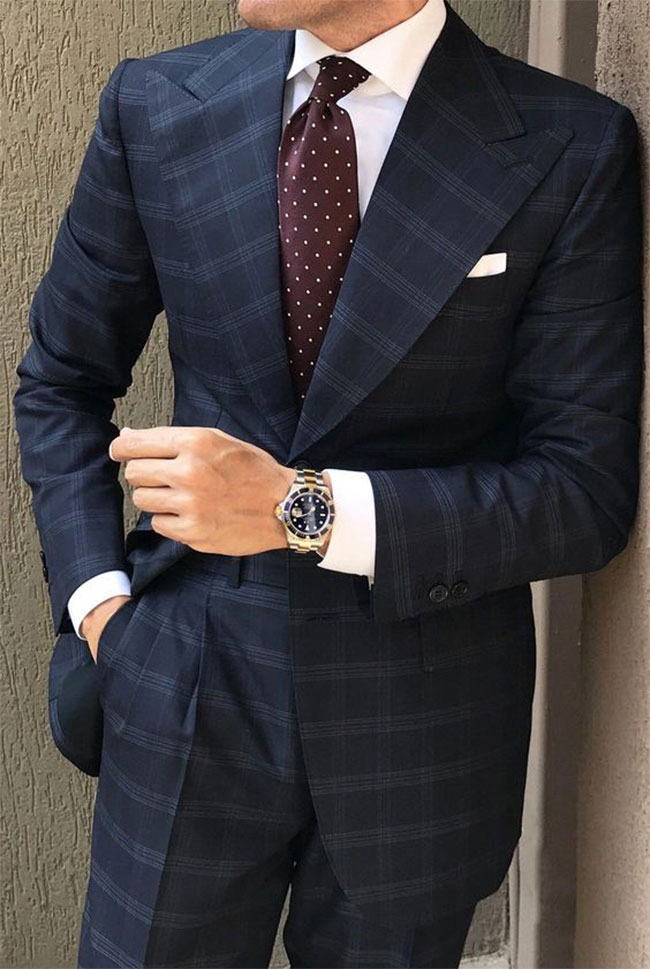 Milan Fashion Week: Men's
Shortly after London Fashion Week, Milan showcased its latest menswear designs. Some prevalent trends included animal print; with a particular focus on leopard and tiger print. While spots and stripes continue to be more popular choices, look out for the likes of cow hide and snake skin too. Animal print was used in all-over prints including accents like trims and collars.
Milan picked up exactly where London left off, with a huge range of suits for all tastes; including boxy, slim and baggy designs. It's clear there is a return to a smart, tailored look for autumn 2019. Likewise, longline shapes from London reached Milan too. Trench coats were made longer and oversized, with overcoats and tailored coats featuring a bigger silhouette.
Puffer coats are becoming more mainstream, with contrast panelling and even sleeveless options available to switch up your style.
For an alternative, more traditional autumn trend, textures such as wool, shearling and faux fur featured heavily across Milan's catwalks. Creating the perfect opportunity for statement knitwear and other outerwear layers, these fuzzy textures are expected to be seen everywhere through the cold weather period.
Another key fabric from Milan is leather; seen in head-to-toe ensembles along with trench coats, trousers and even shirts.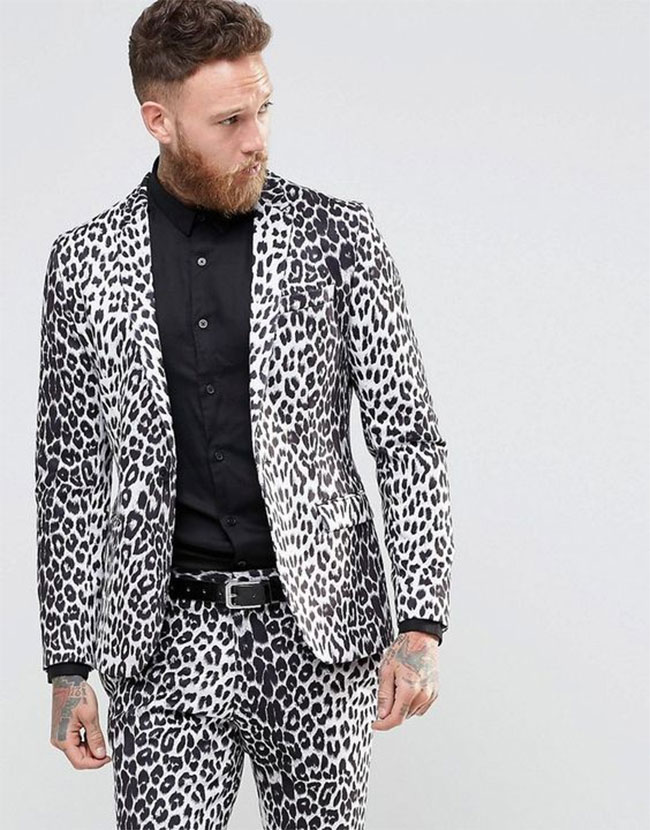 Paris Fashion Week: Men's
To finish an already packed season of new menswear trends, Paris brought it to a close with styles that solidified London and Milan's choices. Paris catwalks also saw the likes of oversized outerwear, applied to tailored designs like duffel coats and pea coats. The puffer coat also featured heavily.
Animal print was spotted during Paris Fashion Week, while leather and other similar high-shine fabrics were seen adding a sleek finish to the upcoming season's looks. Leather in Paris was styled with contrasting textured wool knitwear, giving a cooler edge to your tailored look.
What's more, suits were also spotted at Paris Fashion Week; so, if you were thinking of throwing out your blazers in favour of a sports jacket, you might want to think again!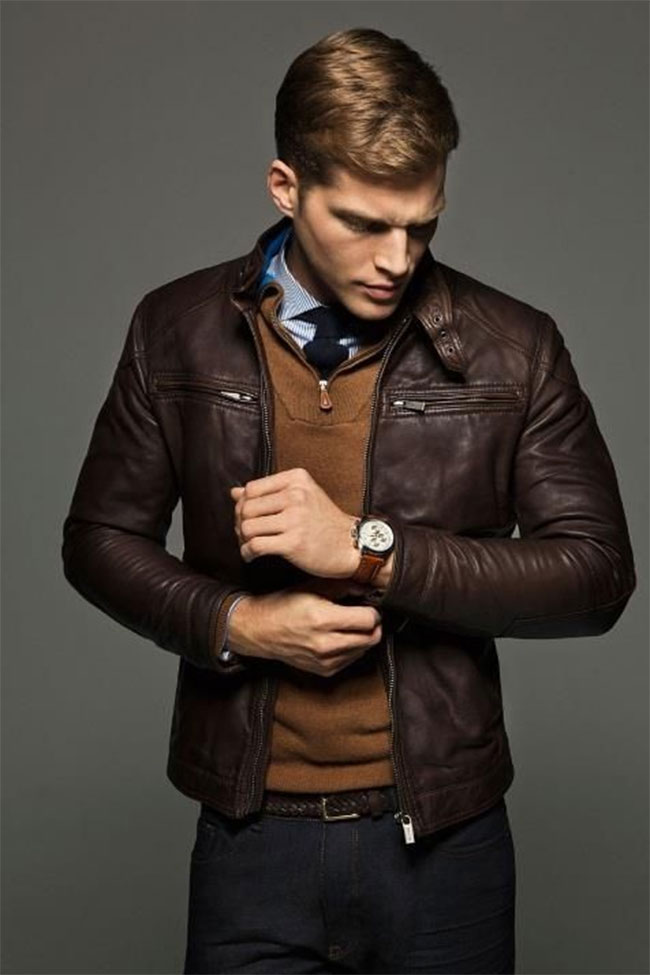 Hits: 7468 | Leave a comment