4 Innovative Ways To Give Your Fashion Brand Marketing An Update
Looking to kick off the new year with an impactful and exciting new marketing drive? There are a number of ways you can make sure your brand stands out from the crowd, but equally a number of easy mistakes to make. The key is finding a strategy that balances your resources with an initiative that has the realistic outcomes you want.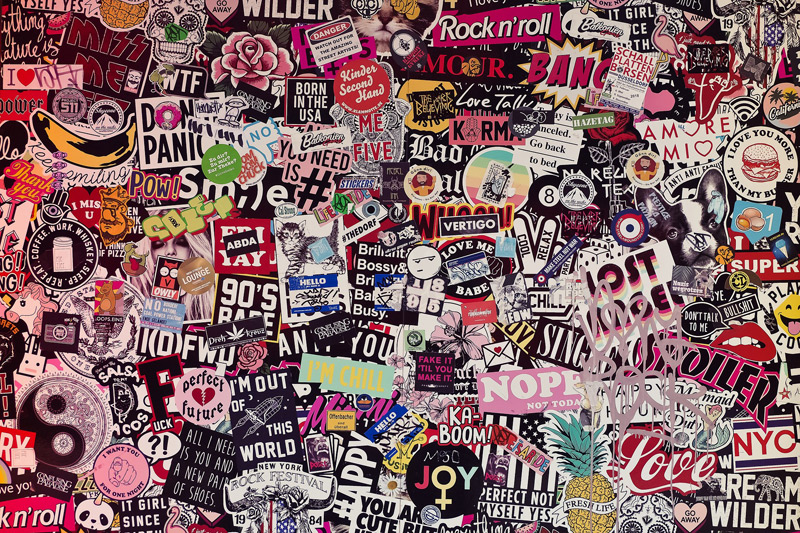 Make changes that will have an impact
Before leaping in at the deep end, first consider a few questions. Who is your target audience? How do you want them to hear about you? Are they digital natives or do they prefer picking up a paper or magazine? Finally, what effect do you want your marketing to have on them? Are you simply trying to broaden your brand awareness, or are you driving conversions? Once you have established firm answers to each of these questions, then you can start considering ways in which to give your next campaign some added edge.
Use colour wisely
Colour can be used to great effect in all kinds of marketing, whether it's by overwhelming the viewer with saturation and pattern or by cutting back completely and using just monochrome. Most important, is that you are consistent with your colour presentation: you don't want to release marketing materials exclusively in greyscale and then follow them with social media posts in fuchsia! A good way to start thinking about colour is by paying attention to Pantones colour of the year: first announced back in 2000, it is becoming increasingly influential in directing media and advertising trends.
Run promotions
No matter the time of year, everyone loves a sale and promotional event. Use this knowledge to encourage your customers, especially from promotional product suppliers, to get vocal about their support for your business. Try running a competition asking people to photograph their favourite item of your clothing (even better if it's of them wearing it) and offer a voucher or give-away in return. By creating a buzz about your brand, you will not only raise your profile online but also strengthen your ties to existing customers.
Create a logo & choose 'your' font
If you use primarily offline marketing tactics such as handing out custom business cards, or use companies like print24 for leaflet printing and poster printing services, it can all be made doubly as impactful by determining clear visual branding. The easiest way to do this is to choose a specific font and use it for all of your ad copy: when selecting a typeface, make sure it is easily readable and doesn't obscure any of the spelling of your brand name. To go a step further, consider creating an eye-catching logo to use next to, or even in place of, your brand name.
Create how-to guides
Everyone in fashion loves a good dose of inspiration, and no one knows your product better than you do. So, what could be better than putting together your own guide about how best to put looks together from your collection? Offer pieces of advice about which colours pair well and important information such as how to check if a shirt fits, or what length is right for trousers. All of this will help to establish you as a thought leader and ensure that people keep coming back to you as a source of trusted information.


Hits: 11851 | Leave a comment