Khrystyna: Fashion industry still needs a reform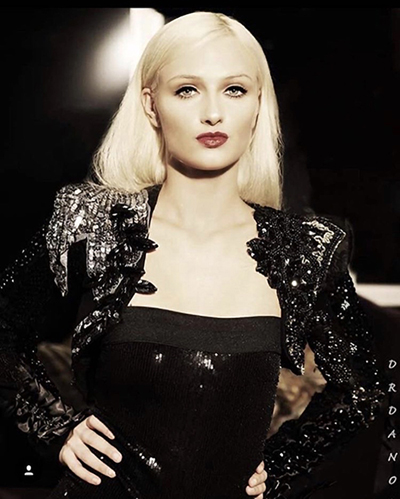 Khrystyna, is an Ukrainian born Irish model, who has been rooted in the industry ever since moving to Dublin, and dancing in the Olympia Theatre. With the passing of her father when she was eleven years old and several other hardships experienced at a young age, Khrystyna developed a strong drive to succeed.

Khrystyna began modeling at age of 16 and was featured in many magazines and fashion websites. To pursue her love of the arts, she attended the National Performing Arts School and then furthered her education at the Dublin Business School, receiving her Bachelor's degree in Film and Media. After moving to Los Angeles in 2016, Khrystyna got the opportunity to be a promotional model with CIROC at the Diddy Bad Boy Reunion tour. She has firmly established her presence in the industry after appearing in multiple music videos from NERVO's "Forever Or Nothing" to Chris Brown's "Grass Ain't Greener," a Billboard Hot 100 which has received over 70 million views on YouTube. She has also been featured in Billboard, TBS and has modeled in countless runway shows for many designers and collaborated with Bellami Hair and Fashion Nova. Khrystyna's show-stopping beauty and tenacious perseverance has launched her into becoming an international success.Naturally gaining followers on social media and amassing almost 100K, and already having her roots planted in the fashion industry Khrystyna was also featured in The Shops at Dos Lagos Shopping Centre commercial and was featured in Christmas Commercial on TBS featuring Kenny G. She plans to further expand her brand by working with major brands and crossing over into acting.She wants to follow Mila Kunis steps and go into acting soon. A true "hustler," Khrystyna works hard and constantly, giving everything her fullest attention and dedication, with still some comedy on the side. Work never detracts from her witty sense of humor and bright personality. As an up-and-comer in the fashion world, she plans to give back by supporting local charities and by acting as a role model to other women also hoping to break into the modeling world. Khrystyna can be described as fearless for being unafraid to open up about her life and all of the trials and tribulations she has been through in the past. She loves offering advice on topics ranging from modeling to real life situations. When asked what's helping her rise to the top, she always credits that it's her passion and confidence that makes her stand out from the crowd.
Please, tell me more about yourself. What is your experience in the fashion business?
My experience in fashion business started when I became a fashion model and a fashion influencer. Social media is an amazing platform for my career which helped me to get recognized by fashion brands and gain a following. Fashion has always been a huge part of my life on a day to day basis.
What is ethical fashion for you?
I think that ethical fashion to me is not using materials that have been created by animals, and also treating those who create and manufacture the clothes with more respect and fair pay. Animals are not materials. Ethical fashion means reducing poverty and benefiting the people and communities and being beneficial for the environment.
Are ethical fashion and sustainability more important today? Do you think that industry professionals and consumers are becoming more demanding on these issues?
I truly do believe that ethical fashion and sustainability have been brought to the forefront today, more so than in the past. I do believe that these issues do still exist, but I think this new generation is making the right steps towards creating a solution. I think the fashion industry still needs a reform, and hopefully now that young designers, entrepreneurs and vocal activists are taking a stand, these issues will be dealt with.
Do you think that the model of two seasons a year is dying, and new trends emerge every week?
Yes, I do agree on this. There used to be two seasons Spring/Summer and Fall/Winter. Because of the digital era where everything is easily accessible and easy to find and being influenced by on social media. Fast fashion does exist where it's about customers purchasing items and quickly as possible and as many items as possible.
How important is it to support ethical fashion brands and to educate the consumer on the dark side of fast fashion?
I think it's extremely important to support ethical fashion brands and I think that this is something that is relevant to everybody. I would like to see more documentaries to educate people so that they can have a better understanding of this, especially children and this is something that should be educated in schools as well. I feel like schools need to educate people on the issues that we have today and not being stuck in the past that is the issue with our current education. 
Do you support any ethical fashion initiatives?
Yes! I am an avid animal supporter and truly do care for those who are mistreated in the fashion industry, including the talented workers who make the clothes, and the models who are pushed to look a certain way. We are all human beings at the end of the day and I believe those who are vocally active, whether it be bloggers and writers, or designers who outwardly protest and want to make positive changes in the industry and our environment, we all have the same goal, which is to lookout for one another and improve a very damaged industry.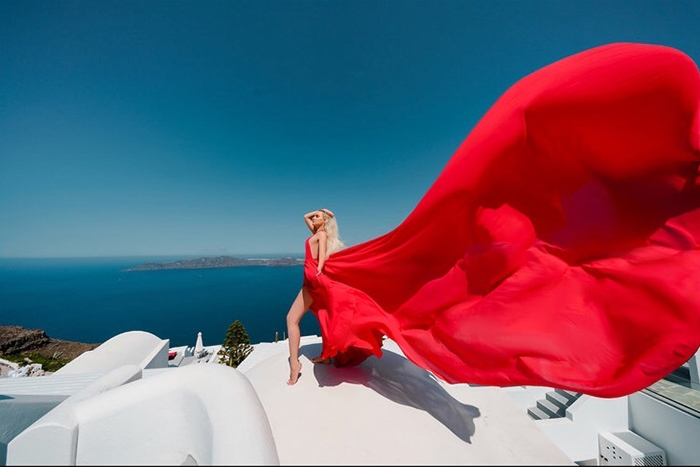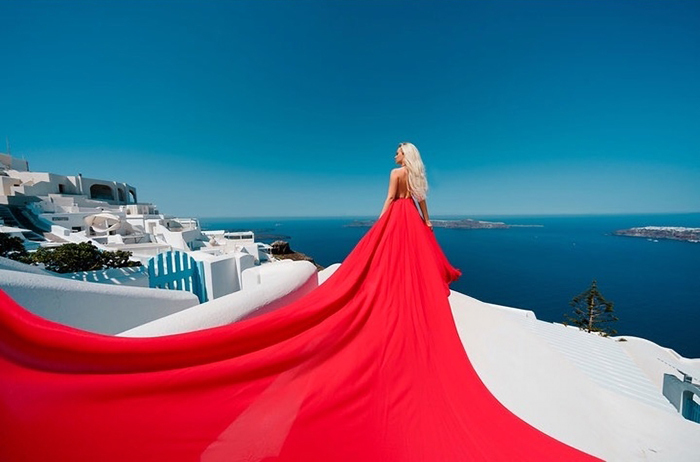 How can slow fashion brands adapt to the industry changes and the competition from fast fashion companies without compromising quality, sustainability and ethical issues?
I believe that over the next year or two, someone is going to create, or invent a new way of processing for the slow fashion brands that won't make them compromise their quality, sustainability or their ethical stances. The "slow movement" has been picking up traction and is gaining more people of interest just like it did with the food industry and I think the fashion world will have no choice but to embrace it once it's fully accepted.
In your opinion, is the "see-now buy-now" approach one of the solutions for competitiveness of slow fashion brands? Is it getting more and more popular among them?
I think right now it's a double edge sword. I've read about certain brands trying out the see-now, buy-now approach and while their numbers in sales went up, they use artificial intelligence and I feel like that could take away jobs from other people. I think eventually a nice medium will be met where it's not only beneficial to the companies, but to their workers as well.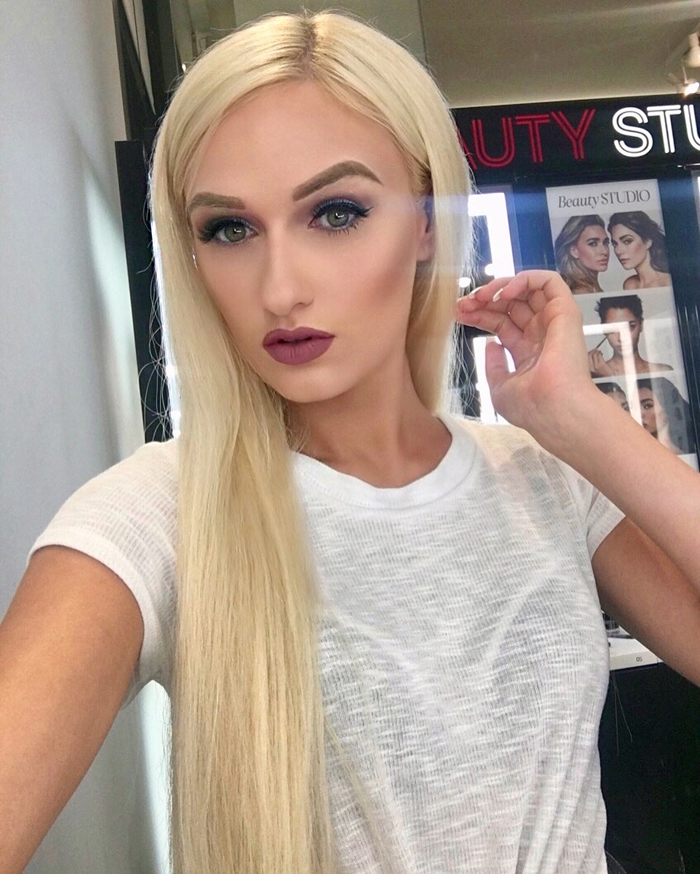 Who sets the fashion trends nowadays - fashion designers, brands, fabric producers or bloggers and influencers?

I personally myself get inspired by watching celebrities such as Rihanna when it comes to fashion. Her fashion is always high quality which I love. I also do think that social media plays a big role when it comes to fashion so yes, I do see bloggers and influencers setting fashion trends.

What do you think is the future of fashion?

I hope to see both females and males wear clothing that are cruelty free and safe for the environment. 

Photos: Courtesy of Khrystyna


Hits: 11322 | Leave a comment