Meyer and Mortimer - beautiful clothes in the highest standards of Savile Row bespoke tailoring
Meyer & Mortimer has one of the oldest pedigrees among the Savile Row fraternity. The modern company traces its heritage back to the 1790s when Jonathan Meyer, a tailor from Austria, established a tailoring and military outfitting business at 36 Conduit Street, at the north end of Savile Row. Around the same time in Edinburgh, the Mortimer family was specialising in military outfitting, supplying officers with swords, ceremonial dirks and firearms. Many Mortimer weapons remain in existence.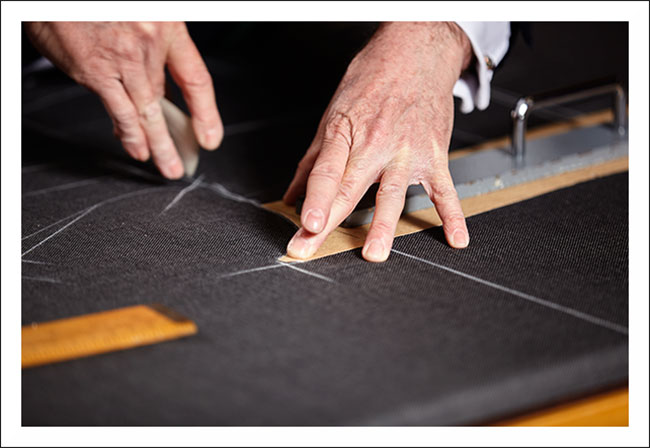 The oldest surviving company ledger lists customers and their tailoring orders from 1809-1824. Included in its beautiful hand-written copy plate script are entries for The Prince Regent, later King George IV, and leading aristocrats and military commanders of the day. Another precious and unique handwritten notebook lists the tailoring orders taken by Meyer's firm as he followed the British forces in the Waterloo campaign. Then, as now, good tailors travelled to serve their customers.
Bespoke tailoring is all about personal service. At Meyer & Mortimer, every step in the process is completed on the premises. They have a highly skilled, highly trained and highly experienced team of specialists who ensure that their global reputation for bespoke tailoring excellence is maintained. These are artisans who take immense pride in creating, by hand, the most exquisite components of a personal wardrobe.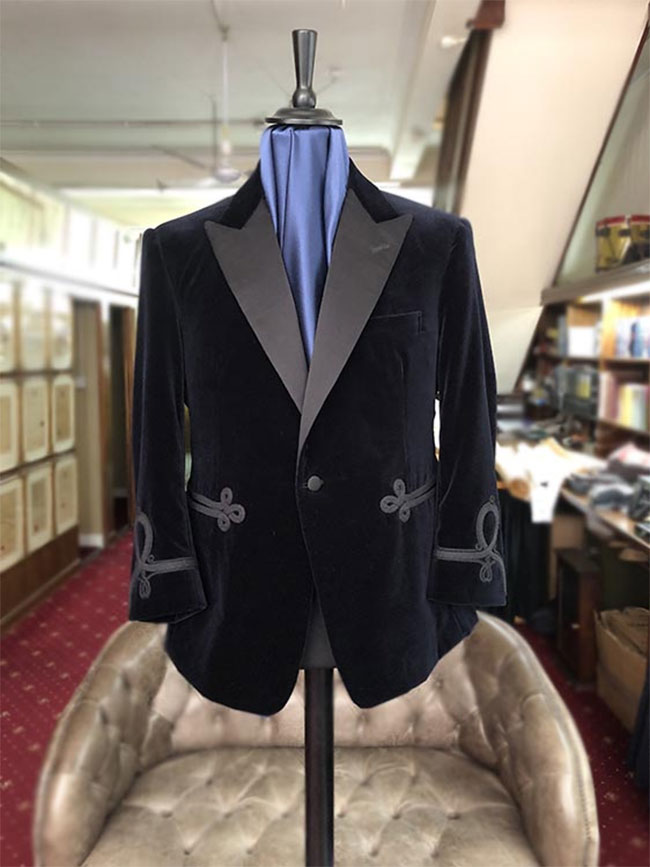 The tailoring experience at No 6 Sackville Street is a collaboration between the customer and the skilled staff of Meyer & Mortimer. Their aim is to create perfect garments to the customer's precise instructions using the highest traditions of Savile Row tailoring.
For new customers, the process begins with a consultation with one of Meyer & Mortimer's cutters, whose role is to create the unique pattern for each garment. The cutter needs to know about the customer's lifestyle, what they need any particular garment for, what climate they will experience, what unique details they would like to include in the garment. At the first meeting, up to 25 body measurements are taken so that the cutter can fashion a garment that will accentuate the best parts of a customer's frame.
Cloth options will be discussed. Meyer & Mortimer keeps examples of several thousand fine cloths in its premises and will advise customers on their relative merits and the appropriateness of their use for different garments and different situations. In addition, hundreds of linings, buttons and trimmings can be considered so that each garment will be unique to the customer and as perfect as it can be.
The next time the customer meets the cutter is for the first fitting. Here the garment is tried on and any necessary adjustments and alterations are noted. Normally, by the time of the second fitting, the garment will be almost perfect, with only small refinements to be made. In rare cases, a third fitting might be suggested by the cutter to ensure that the item is faultless.
For regular customers, the number of fittings is reduced as his or her individual pattern will have been kept and their characteristics and likes will be known.

The bespoke tailoring process normally takes 8 to 12 weeks.


Hits: 10451 | Leave a comment