Rules That Every Fashion Brand Should Follow On Instagram
Social media was designed as a platform for public and collective interaction between individuals to share and receive information. Today, there are many social media applications and platforms available for all forms of interaction. Social media platforms can be differentiated with their type and use. For example, we have Facebook for chatting and keeping up with connections, LinkedIn for networking; Twitter and Tumbler for microblogging; Periscope, YouTube and Vimeo for video sharing; and Instagram, Snapchat, Pinterest for picture sharing.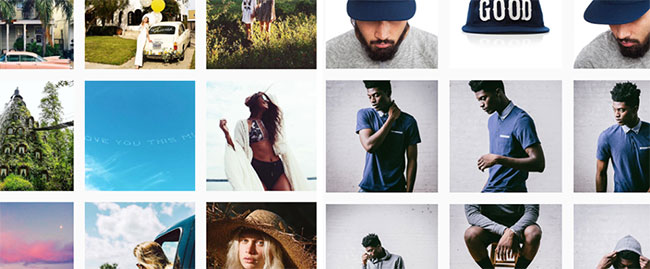 Around 81% of Americans have a social media account, and in the world, there are around 2.77 billion users of social media platforms. Because of this staggering number, companies found a way to use social media into their marketing advantage. Not only does social media help them reach a greater number of potential customers, but it also helps them create and establish their brand.
Instagram, a photo sharing platform, is one of the most effective and useful tools for digital marketing. Many firms, especially fashion based companies have delved into this seemingly endless array of photos to help them showcase their products, and find their specific customers. If you are about to jump into this exciting method of digital marketing, then here are a few rules for you to follow on Instagram.
Strive for Perfection
Instagram is the epitome of the photo-sharing, video-spreading platform available on the market today. Initially, it was seen as a simple stage for putting out people's best selfies and pictures for anything we love, like animals, nature, food, and travelling. Slowly but surely, pictures in Instagram have become more sophisticated, so that it looks like they are professionally shot.
As a fashion brand using IG for your marketing, you need to make sure that the pictures you've posted in the account are high resolution, tell a story, and visually related to your brand. Invest in a camera that provides good quality pictures to make sure that the quality, personality and class of your product is conveyed through the screen. Your picture must tell a story to make sure that it captures people's attention. Whether you specialize in women's, men's, or children's fashion, your photos should be of the highest quality possible, so that people can clearly understand what they're getting when they shop with you.
Utilize Hashtags
Your caption matters, but it won't actually make a significant reach if you don't include a hashtag on your post. A hashtag is a metadata tag widely used in social media. It serves as the theme or feel of your content. On Instagram, using a hashtag can be a powerful tool or practice, since it allows people specifically looking for that particular brand to find you easily. If your post includes #love, which is the number one hashtag used on social media, then anyone who typed it in their search bar will see your post. It is a great way to promote your post and content. Make sure you do research about what's the best hashtag for your product, because that can optimize your social media marketing.
Collaborate With Influencers
You can hire models and A-listers to wear your clothes, but celebrities do not have to come from Hollywood; social media has created a new breed of celebs. They are what people call influencers, or social media stars. They command a significant amount of influence in their particular social media platform, perfect for marketing your brand. You may have noticed, when celebrities post something on their Instagram account, it will usually include tags from the brands that they are wearing. That is usually how brand-influencer collaboration works. Every post they make is a form of subtle endorsement; it makes your advert natural.
Socialize
Your Instagram account, must be sociable. And by that I mean you need to engage to your market. You do not need to talk to them one by one. An act as simple as liking their comments, or commenting on their post with a modest emoticon, can serve as your way of interaction. Engaging with your customers and clients, when done regularly and naturally, can build a great following and community around your industry or market. Learn more about Instagram engagement groups. They are groups of people on Instagram with similarly-sized and similarly-themed pages who agree to engage with each other's posts every time a pod member posts.


Hits: 9660 | Leave a comment