Skylark Cashmere - finest cashmere garments and accessories received 303 Tuscans Ethical Fashion Award
Skylark Cashmere is a vertical manufacturer of the finest cashmere garments and accessories, ensuring that the breeders get a premium price for their cashmere.?
The most sustainable and harmless way of gathering cashmere is to gently comb it by hand with a coarse comb, which keeps the cashmere fiber as long as it is.? In fact it is actually helpful for the goats.
Cashmere is known as the "soft gold" and "fiber diamond". Accounting for two third of the world's cashmere yield, Inner Mongolia is renowned for the finest quality cashmere in the world, whose diameters is 14um and length is 36mm and most of them are pure white cashmere.
Inner Mongolian fibers average 14-15.5um in diameter, however Mongolian cashmere fibers do 16.0-16.5 microns. Inner Mongolian cashmere fibers are white, however Mongolian ones are brown and cream. Cashmere of at least three goats can be made into a wonderful cashmere sweater.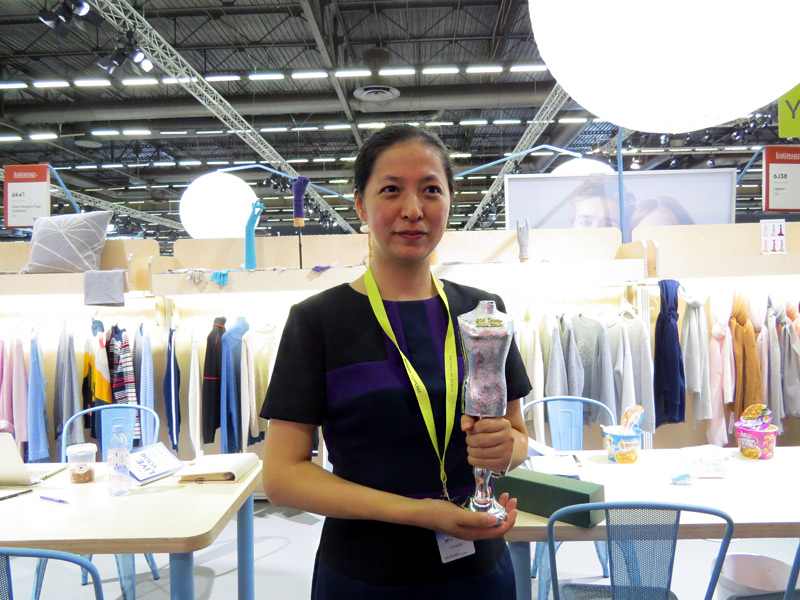 Skylark Cashmere is devoted to protect the natural environment and reduce desertification by using a feed for goats instead of grazing them on the ecologically sensitive grassland all through. This also has a positive effect on both the quantity and quality of the fiber making for really amazing knitwear.

Skylark Cashmere received the 303 Tuscans Ethical Fashion Award in Paris in September 2018.


Hits: 8822 | Leave a comment