Why We Should Pay Homage to These Style Icons This Thanksgiving
Every man has a style idol. Whether we know it or not, we're always learning smart sartorial lessons from men whose style we admire. For most, it all starts as kids with our dad's fashion. Then as we grow up, we turn to movie stars, models and musicians for our fashion fix.
Today, thanks to social media and the internet, finding the newest style icon in some obscure corner of the globe is easier than ever. You're only ever a click away from a broad spectrum of sartorially savvy icons touting the best/coolest/hottest styles around.
This Thanksgiving we look back to the fashion icons of the not so distant past who defined the future of fashion as we know it. These are the men whose style, whether we know it or not, shaped our own wardrobes and personal look. It's time to give thanks for their fashion contributions.
The 50s: Masculinity Re-Fashioned with Sidney Poitier
Fifties style icons were all about sharp and dapper tailoring. Meticulously well-groomed and always donning a sharp suit, masculinity was a refined affair in the 50s. Although Frank Sinatra, Errol Flynn and Elvis Presley all made their sartorial impression, it's Sidney Poitier that we want to pay homage to.
Sidney Poitier was the first African-American to win an Academy Award and in doing so changed the shape of Hollywood. Not only was Potier an advocate for civil rights, but he was also one of the best-dressed men around in the 50s. Known for his impeccably well-tailored suits and subtly accented ties, Poitier made tailored dressing cool again. We have Poitier to thank for the eloquent and sophisticated styling of sharp suits with undeniable swagger. In his downtime, Poitier continued to look the part with a classic take on the Ivy League look with his button-downs, knit ties and flannel suits.  
The 60s: "King of Cool" Steve McQueen
Of all the fashion icons out there none is so widely revered than Steve McQueen. Hollywood heartthrob and a bonafide bad boy from the streets, McQueen defined the standards of rugged masculinity for generations. The ultimate man's man — with a love of women, booze, and fast cars — McQueen paved the way for a new breed of men's fashion.
We loved his millionaire business look in the Thomas Crown Affair, but it's his effortless and all-so-stylish approach to casual wear that makes McQueen an enduring style icon. Whether he was dressing down a three-piece suit with some classic Persol or aviator sunglasses, or rocking an undershirt and bomber jacket, his impeccable style and timeless approach to casual wear set the standards for many years to come. If for nothing else, thanks are due for McQueen's unique ability to pull off the difficult double denim ensemble.
Many men have emulated his style, but if you really want to get the full look, add the nonchalant and 'too-cool-for-school' attitude that has come to define this ultimate style inspiration.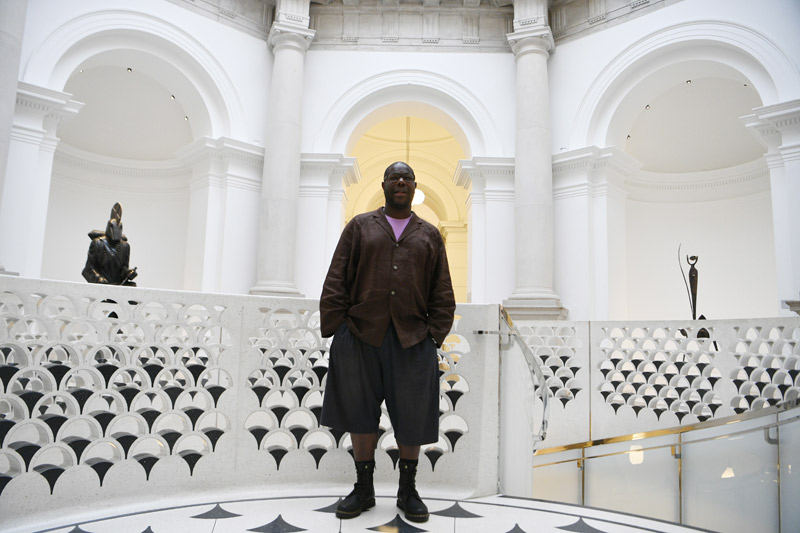 Steve McQueen
The 70s: Rugged Stylings with Robert Redford
Fashion in the 70s was a bit of a mixed bag — platform shoes and bell-bottoms, anyone? But every modern day gent owes the 70s a sartorial debt for its adventurous attitude to dressing. Moving away from dark suits and white shirts, style became more colourful and experimental. Alongside the more outrageous garb of Elton John, David Bowie and Mick Jagger, we think it's Robert Redford that has the most timeless take on fashion.
Redford is the ultimate all-American heartthrob. With a thick matt of blonde hair, piercing blue eyes and chiselled features, we could argue that Redford would look good in pretty much anything — and he does. But still, Redford remains one of the most naturally and effortlessly stylish men to grace the screens. His laid-back approach to fashion and his dedication to simplicity makes Redford an undeniable style icon. Think white t-shirts, sheepskin jackets and jeans. What Redford taught us — if it ain't broke wear it again and again — and this emphasised the importance of foundational style investments.

Robert Redford
The 80s: The Dapper Dandy Bryan Ferry
If the 60s and 70s were all about casual dressing, then thanks to films such as Wall Street, the 80s saw the comeback of tailored cool. Alongside the glam rock looks of David Bowie, Michael Jackson and Jean-Michel Basquiat, the 80s saw a huge boom in demand for Giorgio Armani, Ralph Lauren and Gianni Versace with their impeccably tailored suits.
Yet, these weren't the slim-fit, streamlined and minimalist suits of the 50s favoured by the likes of Poitier. No, these were a more fanciful affair. Broad shoulders, double-breasted and bright eye-catching colours were the new suit — no man quite pulled it off with as much style and grace as the '"foxy" Roxy Music frontman, Bryan Ferry. With his distinctive aristocratic air and eccentric British gent look, Ferry had a tongue in cheek, playful take on fashion. Raffish, romantic and slightly kitsch, us modern gents have Ferry to thank for adding a sense of play and experimentation to the most classic items in our wardrobes.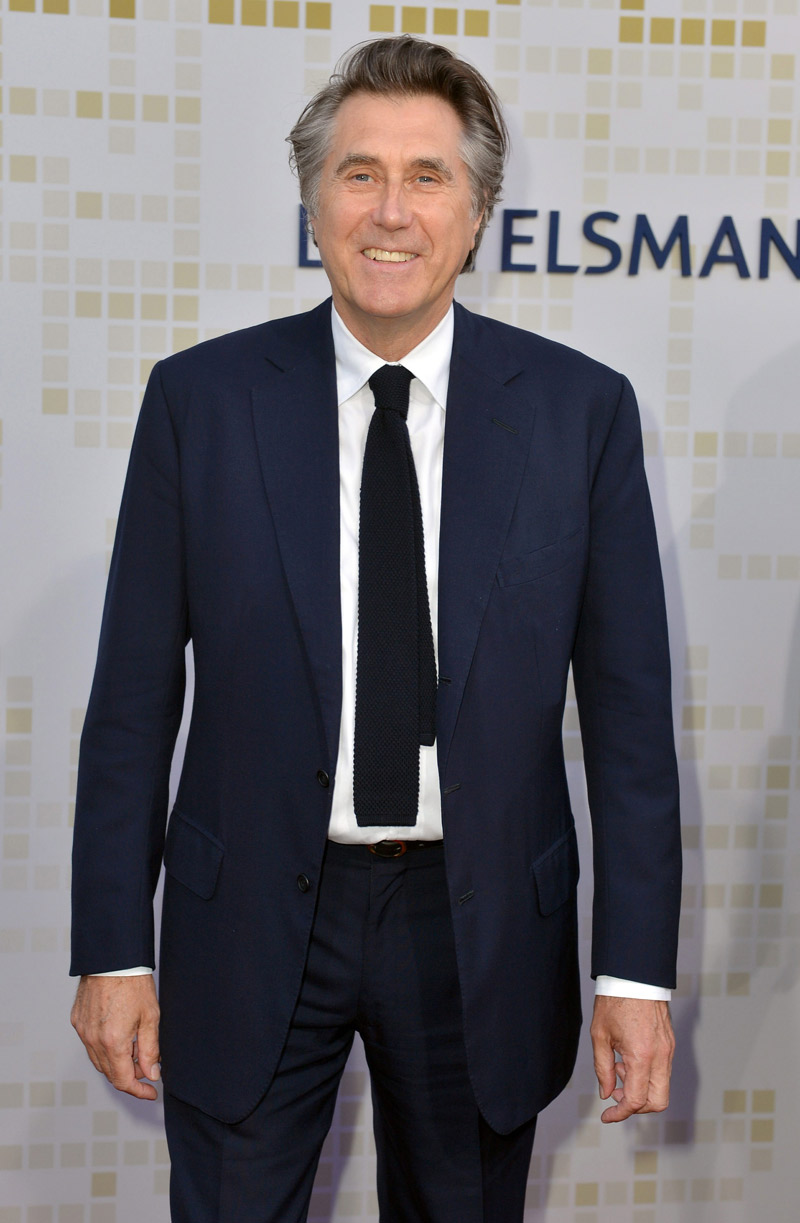 Bryan Ferry
The 90s: King of Grunge Kurt Cobain
The 90s were all about moving away from the fanciful excesses of the 80s and towards a more relaxed, ultra-casual way of dressing. Although we're sure he'd hate to think of himself as a style icon, 90s fashion and fashion today wouldn't be the same without Kurt Cobain's unique take on grunge.
Levi jeans, grandad style cardigans, frumpy plaid overshirts and floral socks — it may not sound 'high fashion' but few other trends reverberate so strongly in the contemporary cultural scene like grunge. Men today owe the loose silhouettes and off-duty look to the stylings of Nirvana's frontman Cobain.
The 00s: Rise of Heritage Cool David Gandy
After the baggy look of the 80s and 90s, the 00s saw the rise of a different kind of fashion heralded by a different kind of man. This decade saw the rise of the male model and none more famous than 'it-man' David Gandy. Much more than a pretty face, Gandy transformed the landscape of men's fashion one fashion shoot at a time.
In particular, we have Gandy to thank for rediscovering heritage stylings. Not only has Gandy encouraged a sleeker more streamlined kind of suit, but he also made tweed cool again. Previously the fabric of ageing academics and dusty aristocrats, Gandy's take on tweed pays homage to heritage and gives this ancestral fabric a modern spin.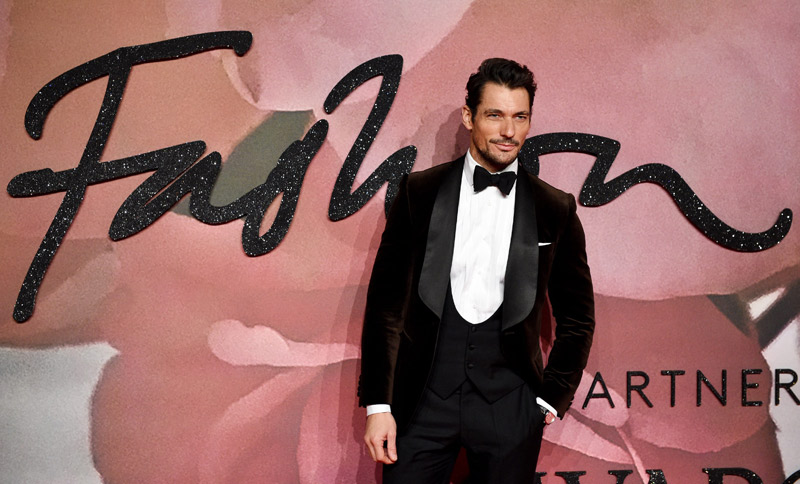 David Gandy

Anthony Horner is the director of Empire Outlet, a luxury menswear company that provides high-quality suits and accessories at a price that doesn't break the bank. Empire Outlet operates online and serves customers all over the world.


Hits: 12830 | Leave a comment