Giovanni Lanfranchi S.p.A. with eco-oriented production cycle
Thanks to its modern production system, continuous quality tests and constant research for new technological solutions for a small but essential accessory such as zipper, Giovanni Lanfranchi S.p.A. is a reality on the market since 1887, constantly growing and ready to face the future successfully. A sound-great firm organized in four manufacturing plants, equipped to fulfill the complete production cycle, to join in synergy creativity and quality, precision and punctuality.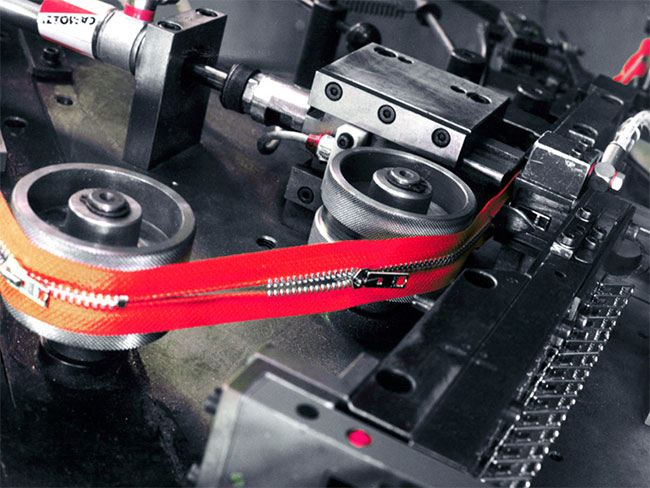 The word "ecological" used for materials and recycling methods has a real and positive meaning. Products are certified by Oeko-Tex Standard 100 in class I, the strictest. Products already comply with fulfill the most strict standards.
The research for new solutions and custom designed articles represents a priority in a company that has always been pursuing a policy oriented to a favourable cooperation, a close feeling with the most prestigious international fashion leaders, confident of the fact that there is no better advertising than satisfying the customers.
A leading firm where the optimization of the manufacturing process is closely linked to the flexibility of a dynamic sales strategy. This implies an impeccable service characterised by the competitive capacity for either big and limited supplies and limited requests, the possibility to confirm the delivery term with a few hours after receiving the order and the complete availability to support and accomplish every kind of project, even the most creative and exclusive one.
Not only do GREEN products, all of therr company and of their cycle is oriented to reduce waste and enhance the use in subsequent productions. Actually they are not only "green", they are totally tricolour! Their manufacture is fully integrated and they make directly every stage of production: weaving, stitching, dyeing, cutting, moulding, plating, assembly and even the construction of all equipment is Made in Italy, Made by LAMPO from the beginning to the end, with ensuring compliance with all applicable Italian and European environmental, occupational safety laws and respect for the workers themselves. Come and visit their factories with 400 employees, they will be only too happy to show you how to make a zip. It will be a surprise, an unexpected discovery and adventure in touching the details and traditions accumulated over 125 years of experience. Lanfranchi was always guided by the desire to respect the environment and consumers and to offer to its customers products that are always updated and highly technical.
- Their products are certified Oeko-Tex since over 10 years and today they meet the requirements of Standard 100 Class I, the most restrictive on products for children.
- Recent is the opening of a new and futuristic plating facility that, while doubling the production capacity, reduces the consumption of 30% water and 35% water discharged into the sewer. The fumes are treated according to the BAT (Best Available Techniques) to obtain emissions meet the highest environmental standards.
- The weaving facility is equipped with photovoltaic panels, with resulting energy sufficient to produce more than 150 km long zip, saving over 23 tonnes of CO2 into the atmosphere annually.
- Their catalogues, business cards and advertising materials are mostly printed on recycled paper. 60% of the nylon used for moulded zippers is regenerated and used for other productions.
- To safeguard the quality of the sliders, pulls and components, is used only first quality zinc alloy, however, all wasted zinc is given to companies that recycle for less demanding productions in terms of quality. Remember that pollution and greenhouse gases are minimized with the casting of zinc as there are negligible emissions. Much less energy than comparable and alternative manufacturing processes, are not required covering gas harmful to the environment and any waste of the process is recycled.
- Also all the waste of brass teeth are recovered and transferred to companies which provide their recycling.
- The polyester and cotton waste is transferred to the companies that use the fibers for the production of rags and towels.
- Used oil, toner and electronic equipment are properly stored and handled only by specialized intermediaries of high recognition.
- All production waste are separated and disposed to companies involved in their use and development, such as, for example, wood and plastic.
- All packages are marked RESY, or made with recycled cardboard and 100% recyclable. 5% of the group profit is spent on charitable activities.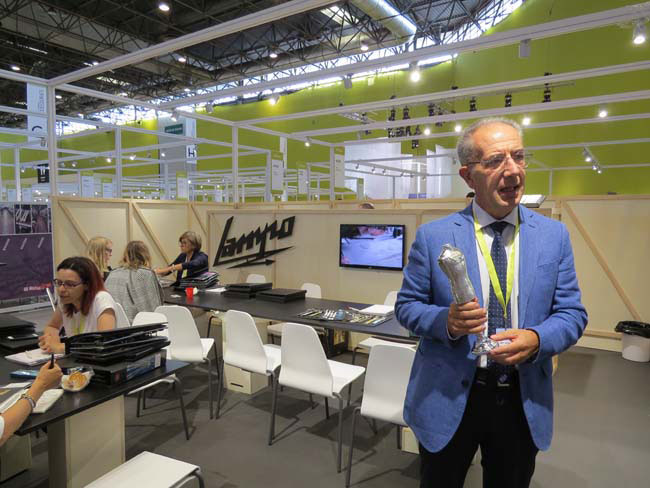 Giovanni Lanfranchi S.p.A. received the 303 Tuscans Ethical Fashion Award in Paris in September 2018.


Hits: 9945 | Leave a comment