GITEX Technology Week Highlights - Flying cars, Autonomous driving cars, Robots, 5G and more
More than 4,000 exhibitors and 750 start-ups from more than 175 countries took part in Gitex Technology Week and Gitex Future Stars in Dubai.
The 38th edition of Gitex Technology Week took place at the Dubai World Trade Centre from October 14-18. It focused on artificial intelligence (AI) and emerging technologies such as 5G, robotics, internet of things (IoT), virtual and augmented reality, all under the tagline 'Experience Future Urbanism'.
I was among the representatives of 25 companies that visited Gitex 2018 with the support of BSMEPA on Project № BG16RFOP002-2.003-0002 "Organization of trade missions and forums for Bulgarian producers and foreign buyers". We were Delegates with access to the stands, conferences and seminars and below I present you the news and latest innovations on show during Gitex Technology Week, which will reshape the future of all industries.
Telecom operators Etisalat and du demonstrated 5G use cases covering health care, remote robotic surgery, AR/VR, IoT, autonomous technologies, cloud computing and more.
"5G is as big an innovation as electricity is to mankind. It's going to change the world much more than what 3G and 4G did. 4G took us to a well-connected level with other people, but what 5G is going to do is connect people to everything," said Sukhdev Singh, vice-president at market research and analysis services provider Kantar AMRB.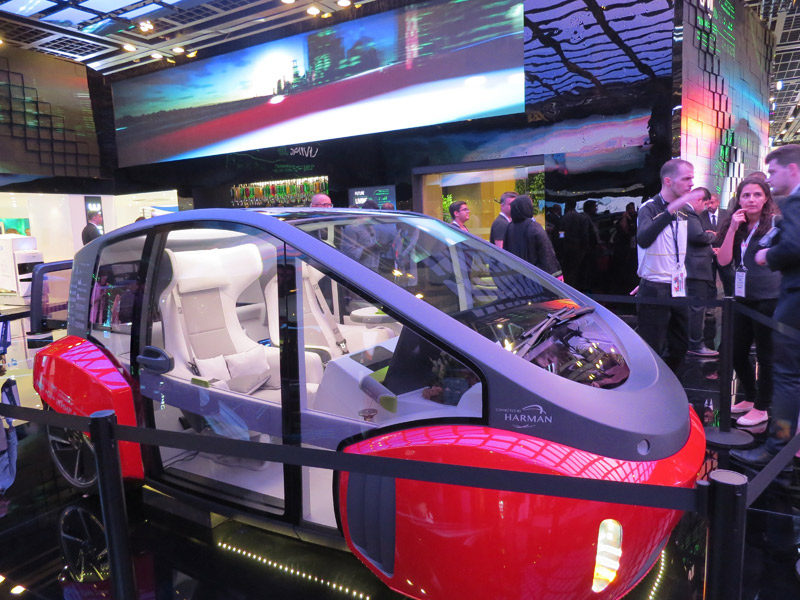 At Gitex you could see the solar-power assisted vehicle that can be driven manually, but can also switch to autonomous driving to allow the passenger to take an urgent call, answer an email or just catch up on the latest news via the inbuilt information screen.
"This vehicle could be used as a conventional car, or as a mobile office as it is a comfortable pace from where to work," said Patrick Pralat, car event manager for Rinspeed.
"It could also be used as a restaurant delivery vehicle. The car can make all the communications, with the kitchen and the customer who places the order. It can collect the food, like a pizza delivery for example, and then deliver it avoiding all the traffic with its built in satellite navigation."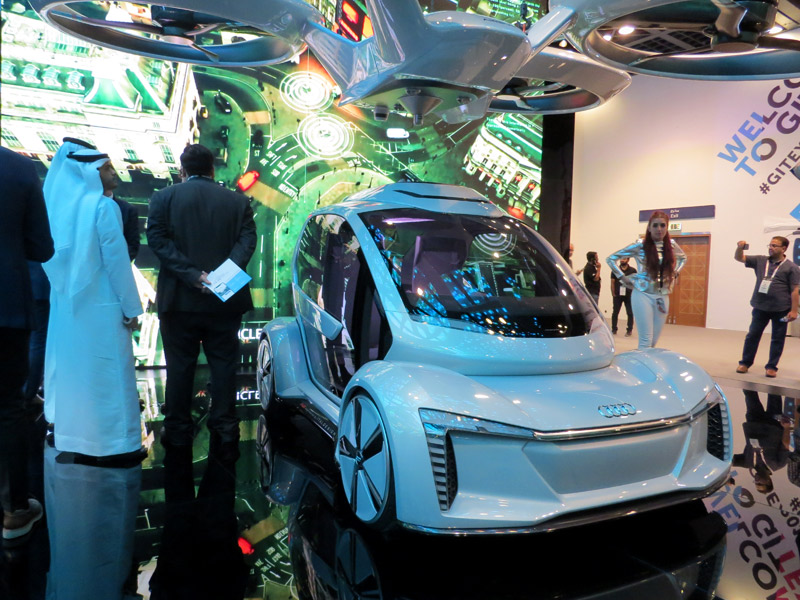 Audi and Airbus have combined to display the latest version of a flying car to beat the rush hour traffic. The small vehicle can be elevated by four rotor blades, similar to those used in drone technology, to allow drivers to take to the skies in congested city centres.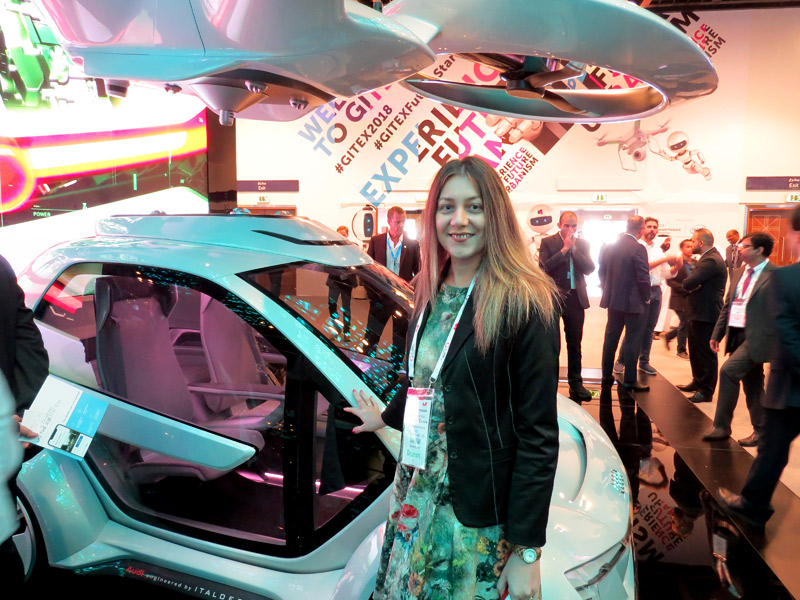 Dubai's Roads and Transport Authority unveiled the region's first autonomous taxi this week, relying on scanning, navigation and monitor-related technologies for its functioning.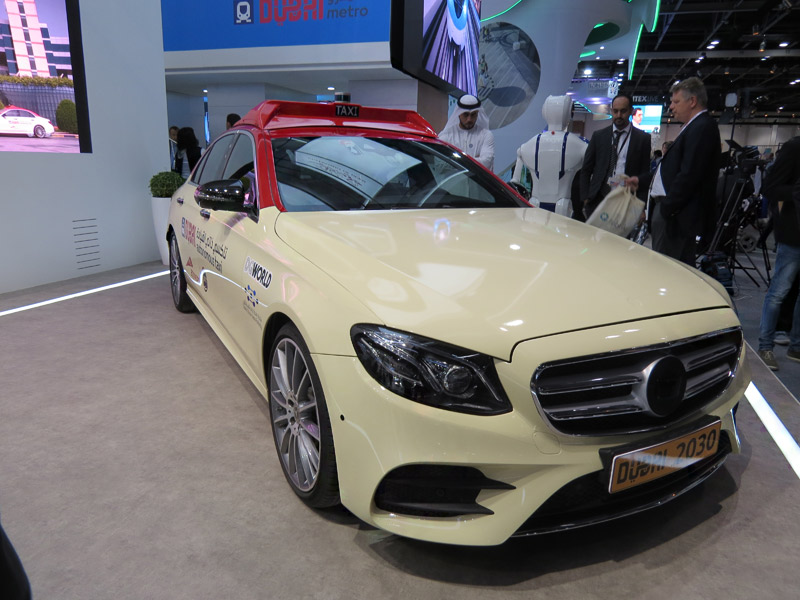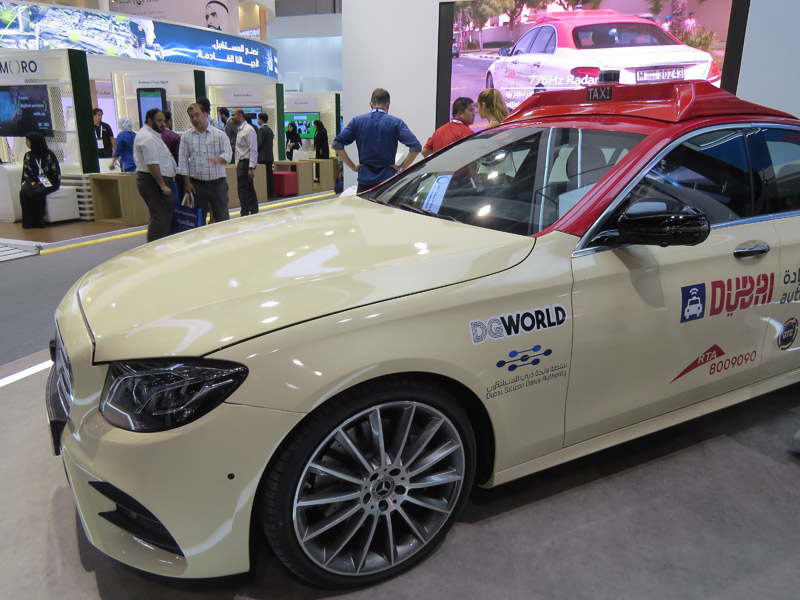 Dubai Police revealed its latest hoverbike and W Motors' Beast Patrol SUV to tackle crime in the city. This police patrol car can read your face: Dubai Police is showcasing how an advanced police patrol vehicle, called 'Ghayath', can read your face and car plate, too.
The 4x4 vehicle is fitted with latest Artificial Intelligence gear, with eight computer screens inside and eight CCTV AI cameras.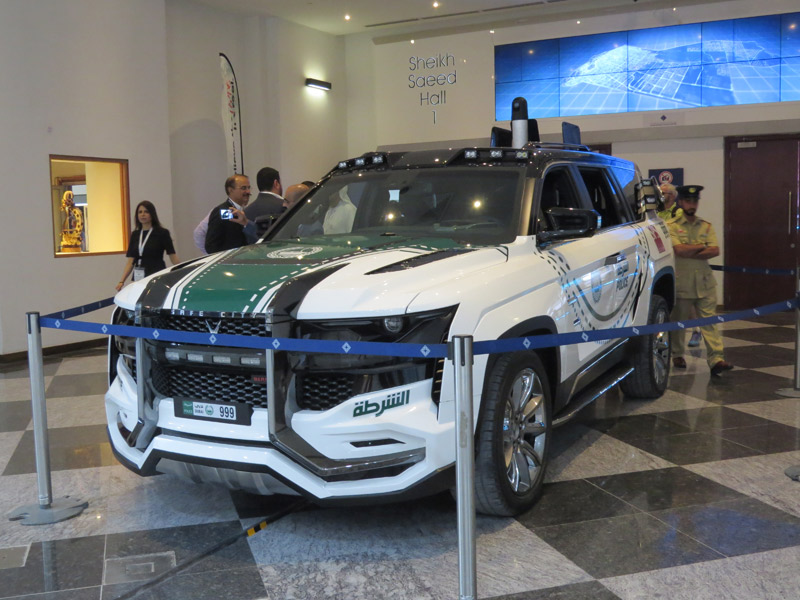 An autonomous self driving police station was also presented.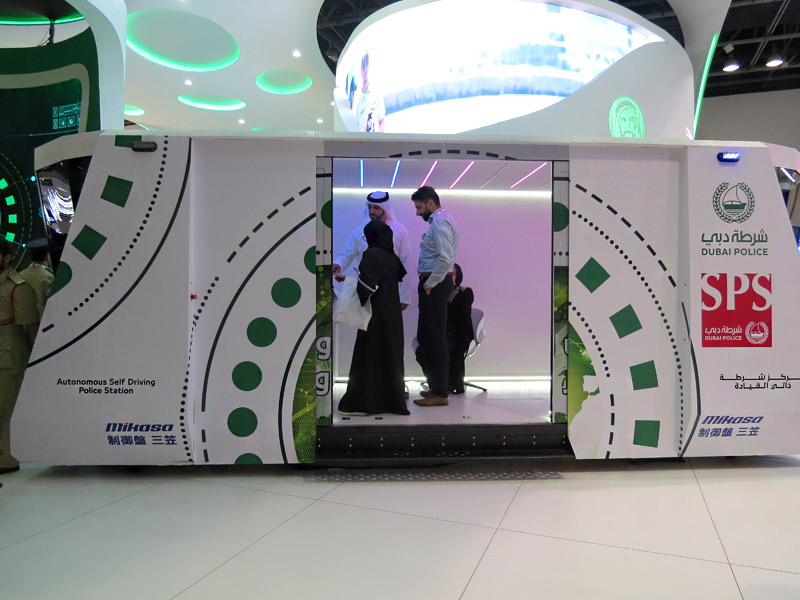 Panasonic, has revealed its vision for the future of intelligent transportation at the beginning of GITEX Technology Week. The Autonomous Living Space Cabin showcased four different types of in-car environments which range from the living room, business, relaxation, and entertainment.
"Driverless cars are coming and this is what we call the future of mobility," said Anthony Peter, Director of Corporate Communications for Panasonic Middle East & Africa. "You can have office conferences and do various things while on the move. You can spend your time going from point A to B where you can relax and utilise the time in a better way."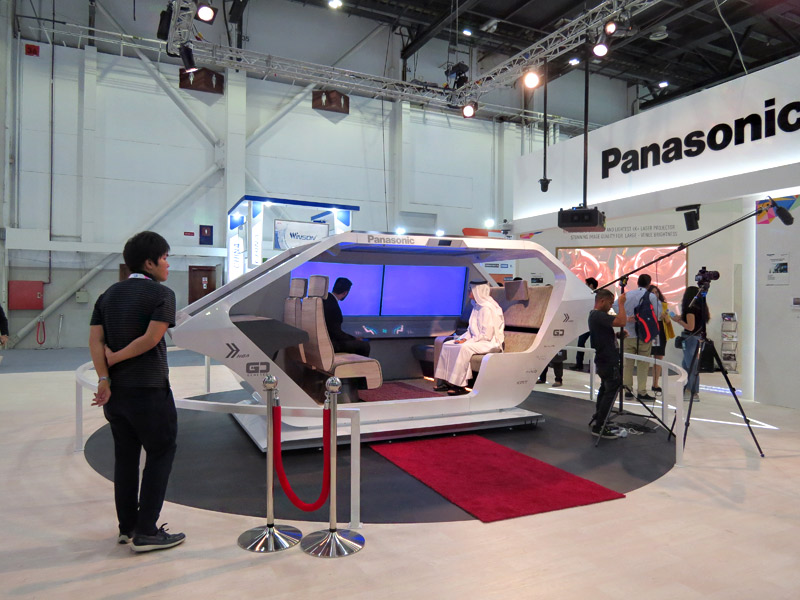 Many robots were presented at Gitex Technology Week. Among them was Teotronico - one of the attractions at Dubai World Trade Centre. It has 19 fingers allowing for rapid movement along the keys. The robo-maestro can play the piano faster than the average human, while singing and playing the drums at the same time.
Teotronico is the brainchild of Italian Matteo Suzzi. There's an artificial intelligence behind Teotronico allowing the robot to recognise sudden key changes and alterations in tones.
Teotronico is also able to interact with the audience. Suzzi built in two video cameras – one behind each eye – which allows Teotronico to identify human presence and begin to talk.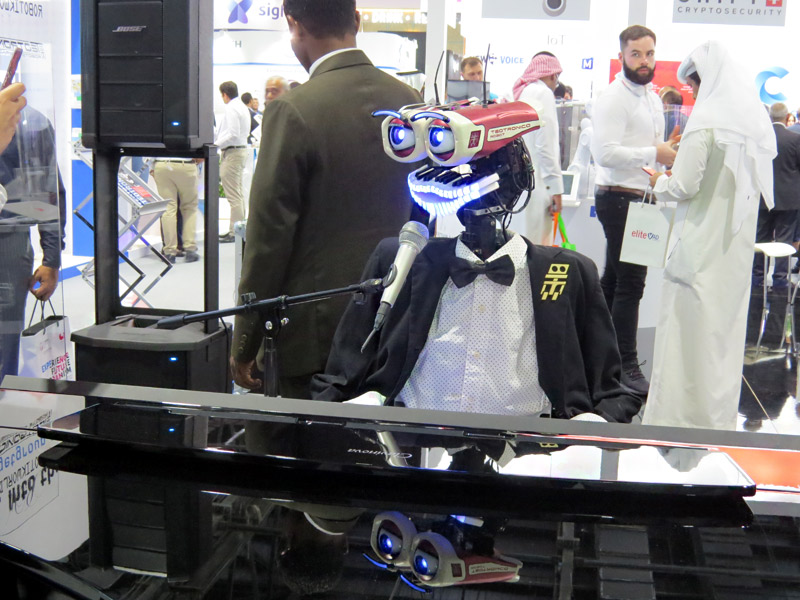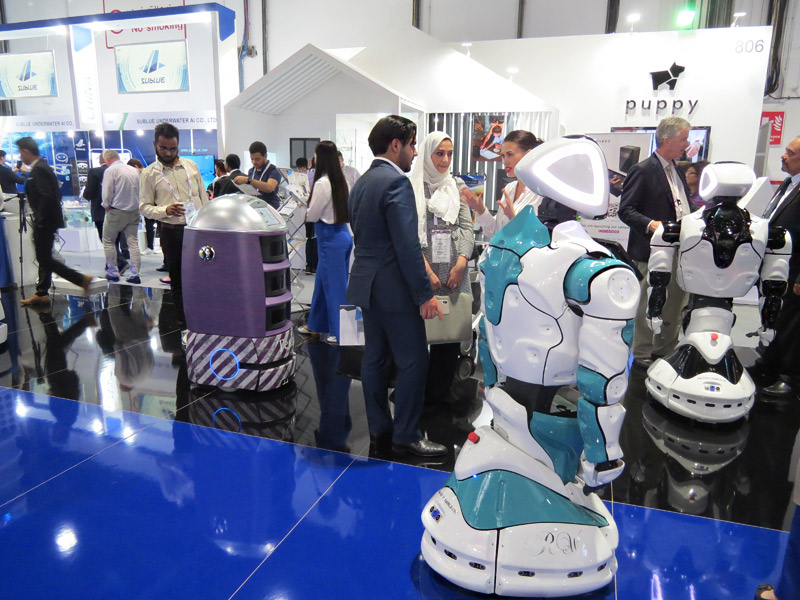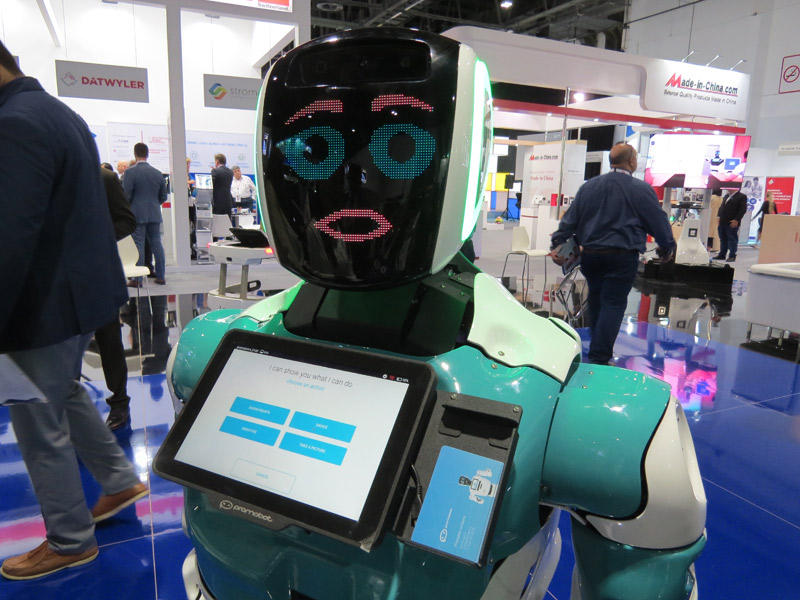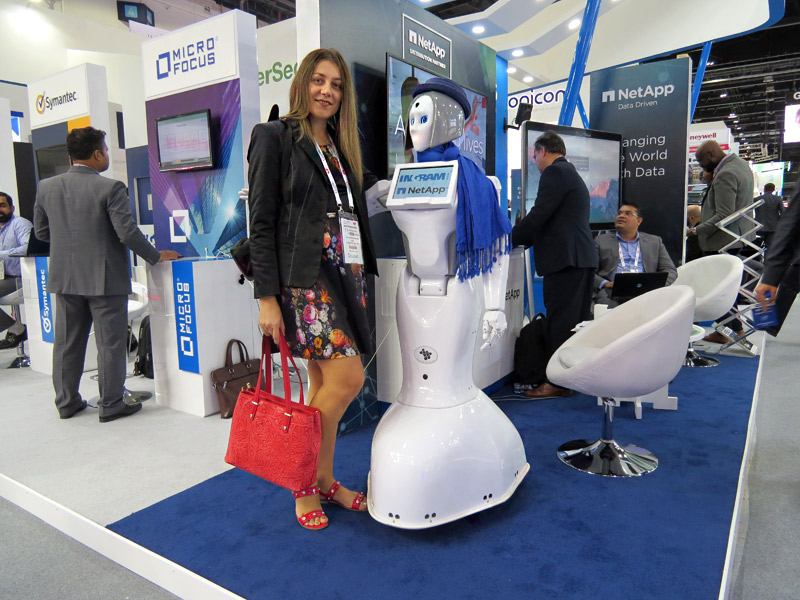 There were dancing robots too.
A new solution for unmanned shopping is getting more attention this week at Gitex 2018. Unmanned stores have virtually no employees and can, in theory, offer goods at lower prices. They also allow customers to skip the usual checkout process. To track retail activity, cutting-edge technologies, such as RFID, facial recognition, and image recognition are used. Unmanned stores are becoming a significant part of offline retail industry in Asia, driven by Tencent, and in the US, pushed by Amazon, which announced a new grocery store concept that promised customers a human-less shopping experience.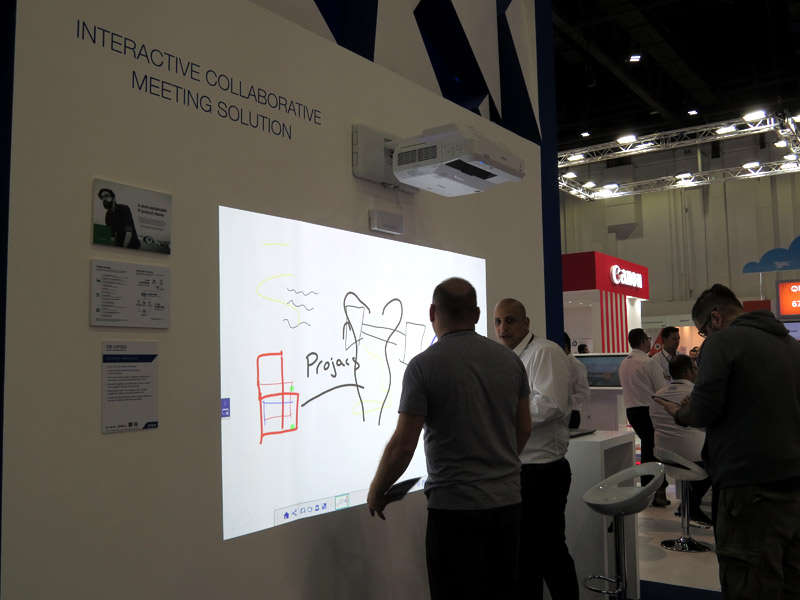 Interactive Collaborative Meeting Solution

Epson high quality direct-to-garment printer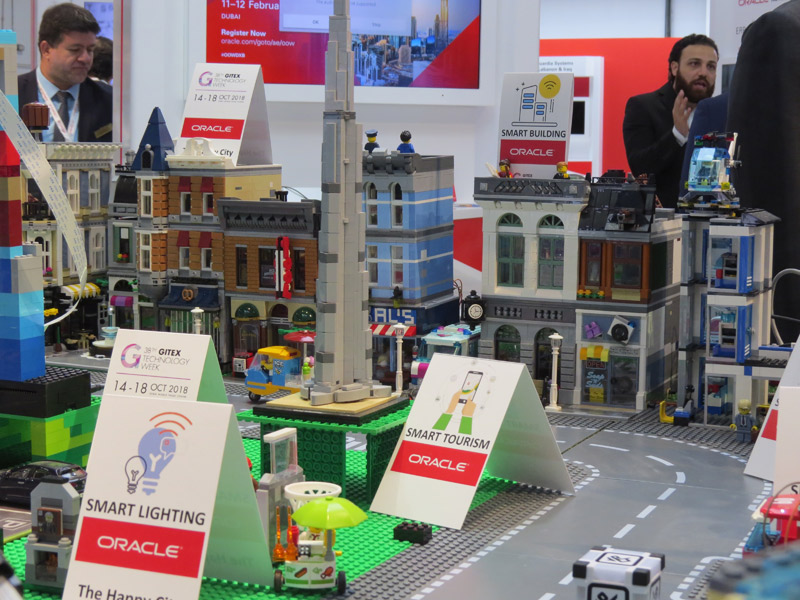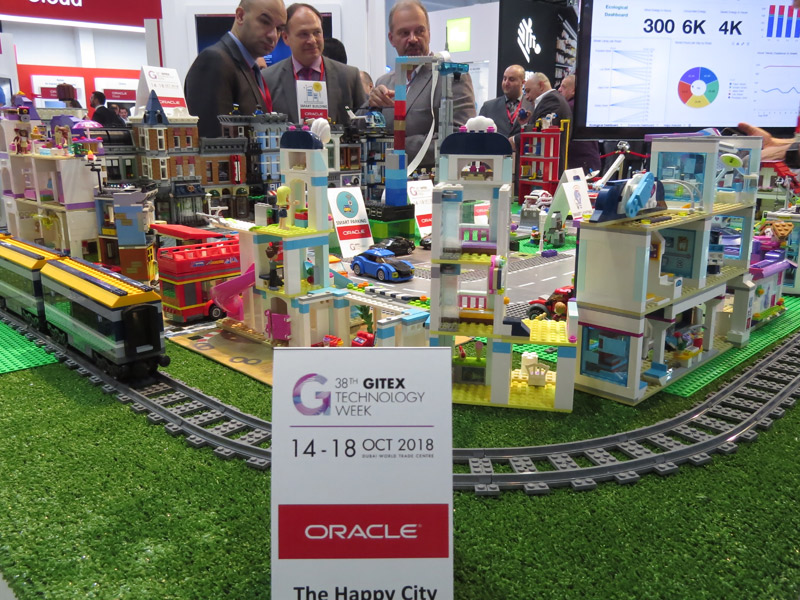 Oracle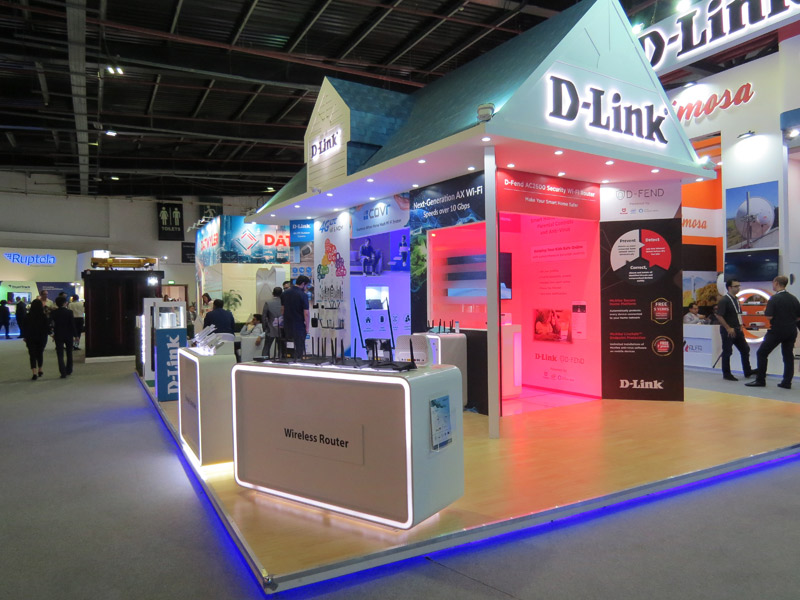 D-Link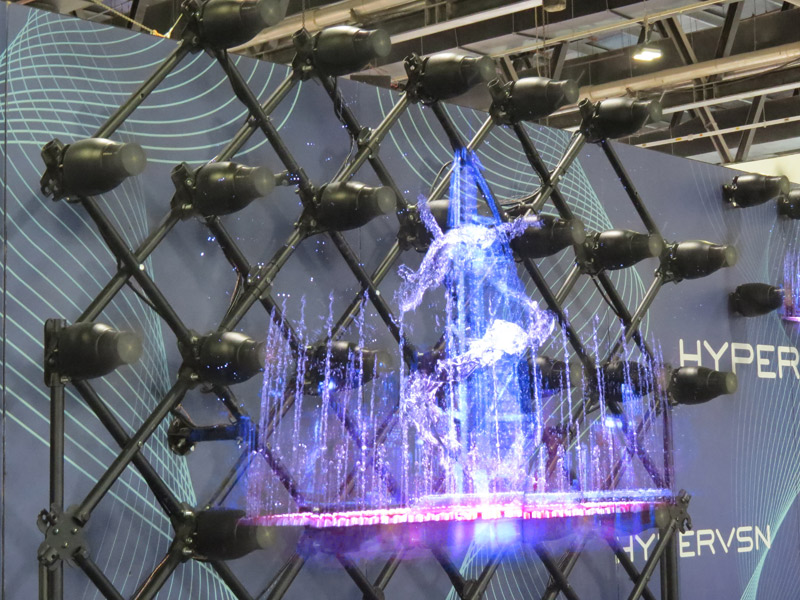 HYPERVSN, a young technology company, presented an innovative and disruptive 3D holographic system that provides an immersive experience for viewers.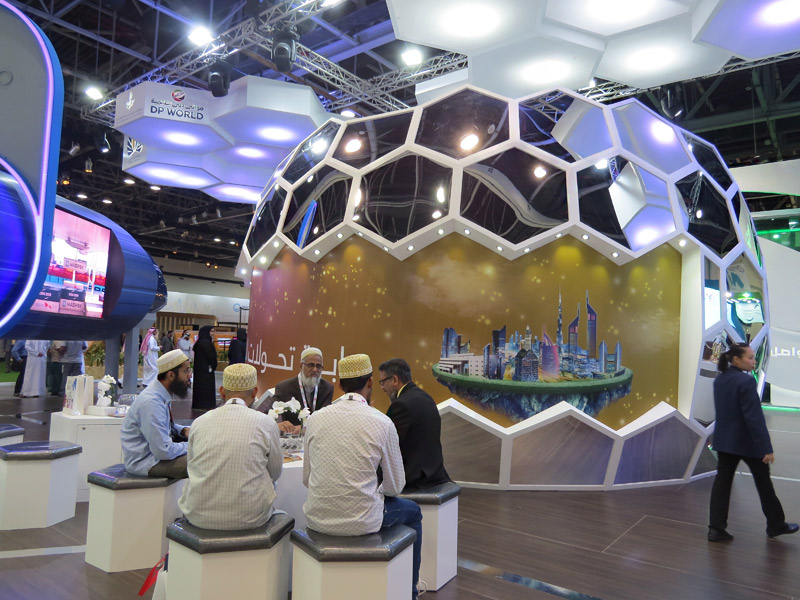 Face recognition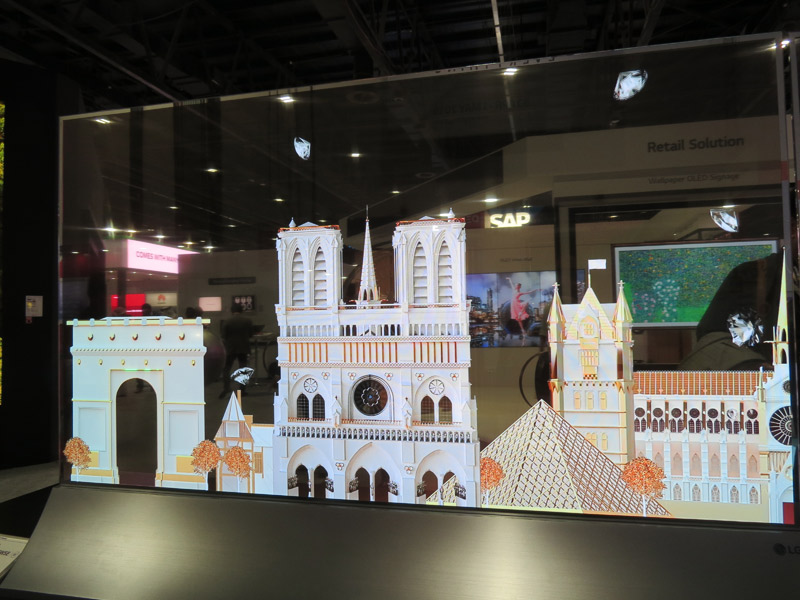 LG unveiled the 55-inch Transparent OLED signage, a state-of-the-art product with razor-thin bezels and the most exceptional form factor. With its seamless one-piece glass design and high picture quality, it is especially impressive in retail environments and art galleries where products can be placed behind video or special effects displayed on the Transparent OLED signage.
At Gitex Technology Week in Dubai, Sir Tim Berners-Lee, the inventor of the world wide web, advocated for a radical restructuring of the online world. He said that global companies have become far too powerful and that several high-profile data-sharing scandals have highlighted the need for a change.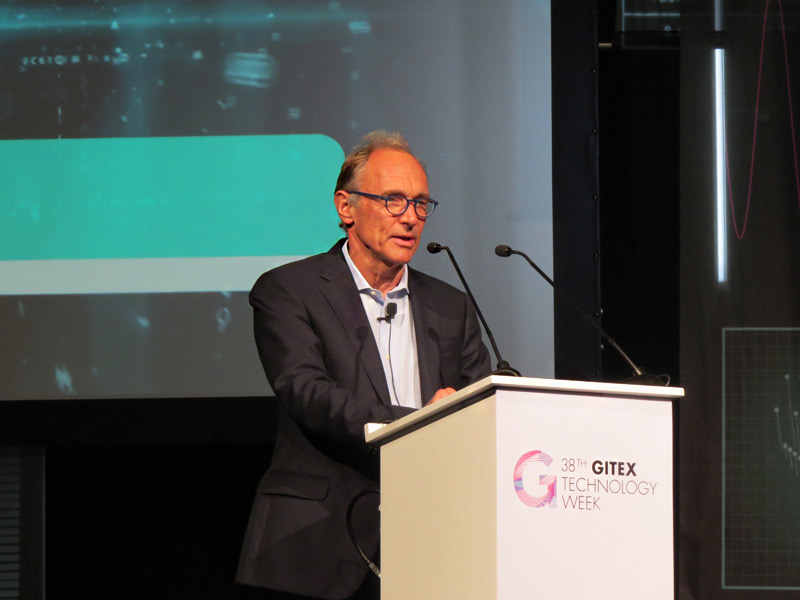 A four-foot robot with a steel "arm" that could reach up to seven feet displayed its basketball shooting skills over at the DG World stand at the 38th Gitex Technology Week at Dubai World Trade Centre.

When calibrated properly, with suitable ranging technologies, including light detection and ranging as well electronic rangefinder, the robot can shoot with 100 per cent accuracy!

The robot, manufactured by Kuka Robotics Corporation, measures the distance to the hoop with an electronic rangefinder, as well as by more sophisticated sensors like stereo vision or LiDAR (Light Detection and Ranging), a remote sensing method that uses light in the form of a pulsed laser to measure ranges.

The robotic hooper picks up the ball using a forked steel arm and scoops it up to the basket.

As you can see, the future starts now with so many amazing inventions.


Hits: 10730 | Leave a comment