Everything you need to know about the British Suit
Suits are the symbol of professionalism, and it has been that way for more than a century. Among the styles, the British suits are one of the most popular. In this article, we will tell you all you need to know about British suits.
In a nutshell, this is what makes a British suit.
Two-button single-breasted jacket
Side vents
Tapered waist with a flared skirt
High armholes, unpadded / lightly padded shoulders
Draped chest, an inch of extra material in chest and blades
Muscular, military-like appearance
English Cut Suits Vs American Cut Suits
Both styles are known for their comfort, but the main difference is the shape of the cut. British suits are known to have good drapes and flow around the waist, making the wearer's waist look smaller and the suit fits tighter. The American style of suit typically follows a straight line down from the shoulder to the waist, making the wearer look more squared. Also, British suit jackets usually only have 2 buttons while the American standard is 3.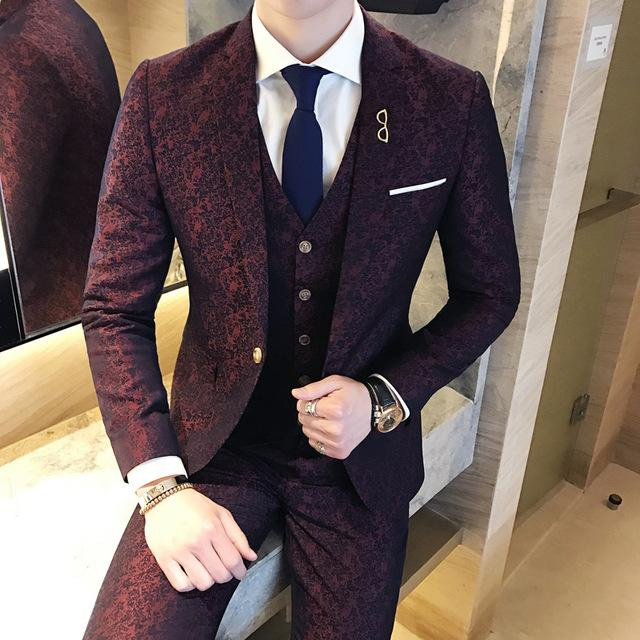 British Suit Vs Italian Suit
Both the European styles have good shapes, but the Italian style is slimmer, fits tighter and has higher gorges. Also, there are no pocket flaps to be seen anywhere in the Italian suit, which might be something that some people prefer. If the fabric isn't comfortable or the fitting isn't quite right, the Italian cut can be uncomfortable. The British style suit allows for slightly more room to wiggle so the measurements can be more lenient without sacrificing a good fit.

What Is Drape?
The drape is how the suit falls along the body of the wearer and how it flows with the movement. A suit with a good drape will complement the wearer's movement and no matter which action the wearer is doing, the suit will not hinder the movement or the overall looks. You can only get the best drape when a suit is made of a superfluous fabric.

British drapes are made with a little bit of extra cloth around the chest and shoulder blade areas. This extra fabric is designed to help with the drape of the suit from the shoulder down without having to put in the padding in the shoulders like the American style suit. It also helps with the movement as well, as the wearer will not feel obstructed when they move their arms or body around. It maximizes the comfort without sacrificing the looks.

The British suit was the descendant of a military uniform, it retains the muscular and holistic form perfectly. It may not seem obvious at first, but the extra fabric on the chest and shoulder blades actually make the tapered waist effect even more pronounced.

Will A British Suit Fit My Body Type?
Suits are designed to hide the flaws on your body while emphasizing the prominent features, which is why it's safe to say that a well-designed suit will fit any body type, unless you are extremely wide around the torso, as the extra material around the area can actually make the belly looks larger than it really is.

However, the best way to ensure that you get a suit that fits well with you is the get a bespoke suit. It all depends on your budget so you will need to put that into consideration.

Park Lane Tailors specialize in British Suits in Bangkok, if you're looking for an affordable, high-quality tailor with a personal service - get in touch today to see how we can help.


Hits: 9679 | Leave a comment