The World's Top Brands And Their Famous Clientele
Some of the world's most famous brands and companies have long shown their wares to us from larger-than-life billboards and glossy magazine pages. The real publicity, however, that many of the biggest fashion houses have earned has in fact come from the celebrity names who have worn their items. Coming about as a result of a creative collaboration or a simple respect for a vision, big brands have become inseparable in our eyes from their most famous clientele. Whether it's tailored men's suits or opulent watches, brands have long-relied on celebrity pairings to take their marketing campaigns to the next level. Here we take a look at some of these pairings.
From Royalty to Renegades – The Brands Favored By The Rich and Famous
Armani's Shift Into High Gere
Giorgio Armani hardly needs any mention on the list – the Italian designer is known the world over for his exquisitely textured suits and peerless, tailored designs. But although the term "Armani" has become synonymous with high-end men's tailoring, his rise to fame is perhaps slightly more obscured to the layman. While Armani was not unknown in high fashion circles, it wasn't until he started his courtship with cinema that his designs really caught the public eye. In particular was his breakthrough collaboration for the 1980 film American Gigolo, in which he designed all of suits used in the film. An iconic scene which sees Richard Gere's character lay out a selection of Armani shirts, jackets and ties on a bed, firmly cemented Armani's place in both mainstream fashion and history. Armani would go on to design suits for more than one hundred films, including Academy Award-winning The Untouchables.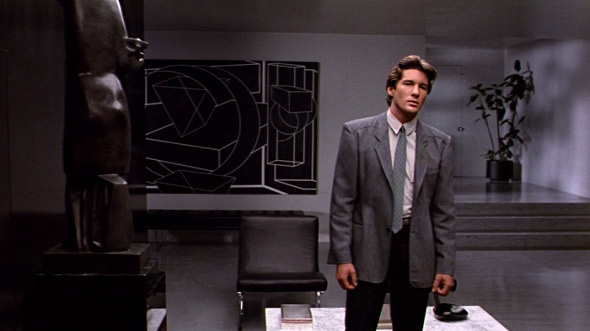 Smythson's Royal Following
Bespoke stationers Smythson are widely celebrated as one of the most notable purveyors of luxury paper stationary, as well as notepads and address books, in the world. As detailed in this previous article, Frank Smythson established his flagship store on London's New Bond Street in 1887. Since then, the brand has grown to become one of the most preeminent names in stationary, with locations across the world. With a long list of famous clientele that includes Hollywood starlets such as Grace Kelly and Vivien Leigh, Smythson are perhaps most renowned for their connection with royalty. Having held four separate warrants with the British royal family in its time, Smythson also proved highly popular with the Indian Maharajas who were frequent purchasers of their wares in the earlier half of the twentieth century.
Seiko's Space Travels
Japanese watchmakers Seiko have been around for over 130 years, and have come to represent some of the most pioneering moves in horology. There are a number of interesting facts about Seiko out there, but one of the most incredible probably concerns just how well traveled their watches are. While people might most often think of James Bond and his Rolex when they think of famous watch-wearing personas, it might intrigue you to know that Seiko has been one of the premier watchmakers of choice for astronauts. General Pogue was the first man to exit the earth's atmosphere wearing one of their models in 1973, and in 2008 the Spacewalk Spring Drive design was modelled specially for Richard Garriot who wore it for 8 days while in space.
Ray-Bans Rebellious Image
Ray-Ban sun and eyeglasses company was first established in 1937 specializing in optical glasses, which minimized sun glare for military and aviation personnel. Rising to prominence during the Second World War, 'the Aviator' style became widely seen on US pilots. It was the 1955 movie 'Rebel Without A Cause', however, that would launch Ray-Bans to a commercial audience. James Dean famously donned a pair of Wayfarers to complete the look of disaffected teenage angst in the film, while even off-screen he was rarely seen without a pair. By this point, the brand had become the biggest sunglasses brand in the world and their best known models would become iconic in their own right as presidents, movie stars, and athletes would all be seen sporting a pair.


Hits: 11233 | Leave a comment