Slow Fashion Moving Fast at Eco Fashion Week Australia
In search of promoting ethical and eco fashion events, we found and present you Eco Fashion Week Australia. Fantastic week-long runways, eco seminars and awards will feature local and international designers who practise sustainable, local, and ethical production, either by recycling or upcycling, or by using organic and natural materials which do not leave a carbon footprint.
The second annual Eco Fashion Week Australia (EFWA) will expand to two states in November, 2018, taking place in Port Douglas, Queensland from Nov. 4 –10, and Perth, Western Australia from Nov. 15 –21.
Founded by Perth-based eco fashion designer and visual artist Zuhal Kuvan-Mills of Green Embassy, Kuvan-Mills is taking her passion to a new level this year through the generous support of Douglas Shire and Tourism Tropical North Queensland.
"We are still on a high from the success of last year's event, but thanks to forward-thinking sponsors we're now able to expand our audience and provide more options for local designers. We're excited about our new partnerships and the change we can effect," said Kuvan-Mills.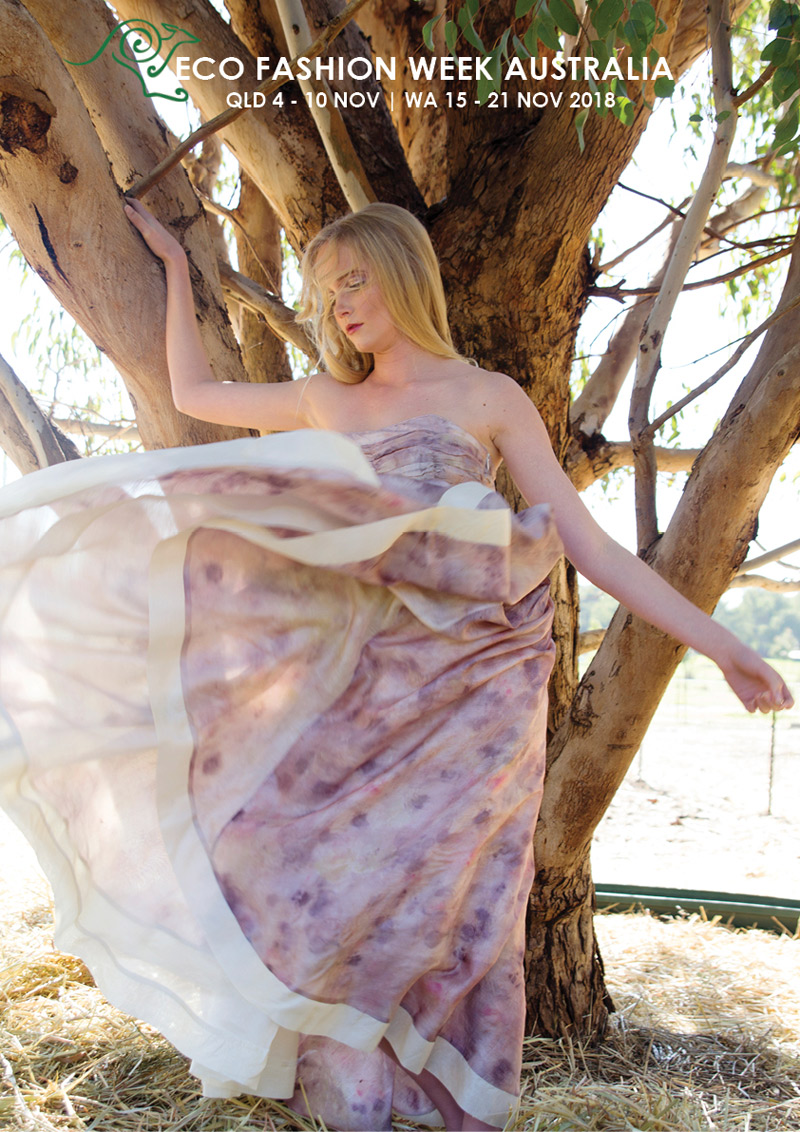 With fashion as one of the world's largest pollutants, not to mention one of the least ethical trades, "What are you wearing?" is not just a question reserved for the red carpet. EFWA will bring awareness to fabrics and how our clothes are made; and make us think about where our clothing ends up after we've worn it – sadly, sometimes only once.
Kuvan-Mills seeks to prove that eco fashion can be just as stylish as its fast fashion counterpart, while remaining socially and environmentally responsible. Designers who have a passion for creating a world where garments have a clean and positive story are those who will be seen at EFWA. Last year's festival held in Fremantle was packed with 44 national and international runway shows.
The events will connect minds, and inspire designers, communities, and nations to move toward slow fashion which is ethical and ecologically sustaining for our planet. Eco Fashion Week Australia is for everyone. It attracts knowledge seekers, artists, designers, local and international media, businesses and local government. It features design and textile art exhibitions, workshops, and seminars. Eco fashionistas can expect the same caliber of shows in 2018, as well as the return of the Anita Moon Awards of Excellence, and the "Style it Green" challenge. EFWA will again present student designer shows and awards, collaborating with regional universities.
"Our goal is to ignite and inspire attendees to change their perspective on fashion. To take a good look at who is making their clothing, and be curious as to how it is manufactured," said Zuhal-Mills.

EFWA has put out a call for designers who create with organic, recycled or upcycled fabrics, or use or create traditional hand-crafted textiles; use environmentally friendly fabrics (organic cotton, wool, alpaca, hemp, bamboo, silk ); show evidence of zero waste in their collection; use locally produced products. Strictly NO fur, and NO animal parts.

Eco Fashion Week Australia is proudly supported by Douglas Shire, Tourism Tropical North Queensland, Business Events Cairns & Great Barrier Reef, TheBahamasWeekly.com, Eluxe Magazine, Olio by Marilyn, Style Drama, Dowerin GWN Machinery Field Days and Loig's Music Lab, Dene Selby Modeling Agency, Xpression Models, Claire Hair Boutique, Jane Milburn, ECU University, and Curtin University.

For more information, or for designer registration go to: ecofashionweekaustralia.com

About Green Embassy:
Green Embassy is an artisan clothing haute couture label celebrating the spirit of sustainability. In a unique fusion of timeless textile sculptures, traditional handmade techniques, organically certified materials and luxury quality. Created 100% by hand in Australia and certified by GOTS (Global Organic Textile Standards), the leading standard for quality assurance in organic textiles manufacturing worldwide. Using 100% handmade organic Australian alpaca, merino, silk and recycled natural fibres, each garment is beautifully unique. Each item is entirely hand crafted and hand dyed. Our knits are made from hand-spun yarns. More at: greenembassy.com.au

About Douglas Shire:
Located in the Tropics of Australia, Douglas Shire is the only place in the world with two adjoining World Heritage listed areas: the Great Barrier Reef and the Wet Tropics – which includes the ancient rainforest of the Daintree. With spectacular rainforest covered ranges, beautiful beaches, and a diversity of vibrant communities, Douglas Shire combines the best of a laid-back tropical lifestyle with world-class attractions and facilities. From the sophisticated worldly comforts of Port Douglas to the remote village atmosphere of Cape Tribulation, there are activities and opportunities to suit everyone. More at: douglas.qld.gov.au

About Tourism Tropical North Queensland:
Tourism Tropical North Queensland (TTNQ) is the Regional Tourism Organisation (RTO) for Tropical North Queensland and Cairns & Great Barrier Reef. We are responsible for promoting Tropical North Queensland as a travel destination around the world. The region includes Cairns, Palm Cove and the beaches, Port Douglas and Daintree, Kuranda and the Atherton Tablelands, Mission Beach and the Cassowary Coast, Cape York and the Gulf Savannah. More at: www.ttnq.org.au


Hits: 11764 | Leave a comment