Dressmann and Lalle Johnson – A classic, quality-assured collection
D+LJ / Lalle Johnson unveils exclusive collection for Dressmann and the Norwegian Olympic Team
The collection is officially released in selected Dressmann stores and in Dressmann's online store on 18 September.
The exclusive collection is part of a new designer collaboration between Dressmann and the Swedish star stylist Lalle Johnson. Johnson has been working as stylist and consultant for Dressmann since 26 years. His timeless and elegant style is recognizable in the fashion world. Having worked with leading fashion magazines as well as numerous of famous fashions brands and artists; Johnson is one of the leading influencers in men fashion in Scandinavia.
"D+LJ offers 'affordable luxury' for all men", Johnson says.
With more than 40 years of experience from the fashion industry, the stylist has worked with everything from world leading high-end magazines to famous fashion brands and pop artists. Now, Dressmann is up next:
"Lalle Johnson has for the last few decades marked himself out as one of Sweden's foremost stylists. With his classic and integrated style, he has also made a strong mark on the international market," says Anthony Hendley, head of design department in Dressmann, adding:
"Naturally, we are incredibly proud of this collaboration. We are looking forward to see a lot of Lalle Johnson and his style in the Dressmann stores going forward."
The collection consists of classic clothing such as suits, blazers, chinos, a coat, knitwear and shirts, in addition to ties and hankies.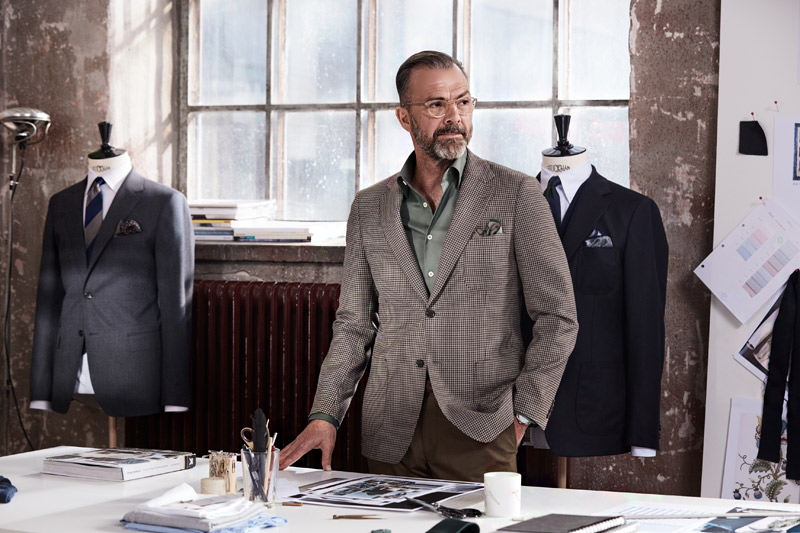 According to Lalle Johnson himself, the collection is characterized by soft qualities and well fitted clothing which are easy to combine.
"You'll get a mix of the clean and simple Scandinavian style, and the elegant and more daring Italian flair. Exactly as you like it in your kitchen, the stylist says adding, "I'm not concerned with trends anymore. For me, fashion is about style, personality and superior quality. That's reflected in this collection."
You will not only be seeing the collection in selected Dressmann stores in the time coming, but also on some of Norway's top, male athletes. Dressmann has been given the honor to dress up Norway's Olympic and Paralympic teams at next year's Peongchang Olympics.
Clothing from the D+LJ collection will be the athlete's leisure and representation outfits throughout the Winter Olympics.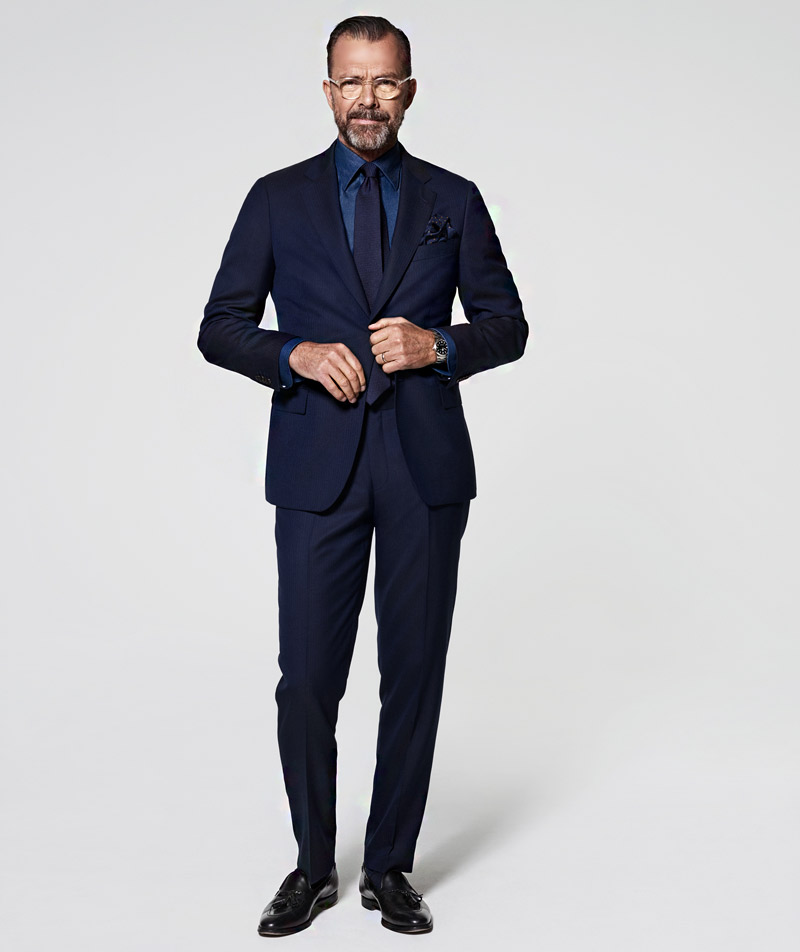 "This collection is 100 percent me," says Lalle Johnson.Here's everything you need to know about the dream collaboration and the exclusive Lalle Johnson collection
Stylist Lalle Johnson has worked with men's fashion for decades, and has become widely known for his timeless and integrated style. His r?sum? includes everything from big fashion magazines to Oscar Jacobsen, Veronica Maggio and Hennes & Mauritz, and he is now joining forces with Dressmann.
The exclusive Lalle Johnson Collection will be available in selected Dressmann shops and online store as of 21 august. And if we take the word of the style icon himself, it reflects his style and standards of quality "one hundred percent".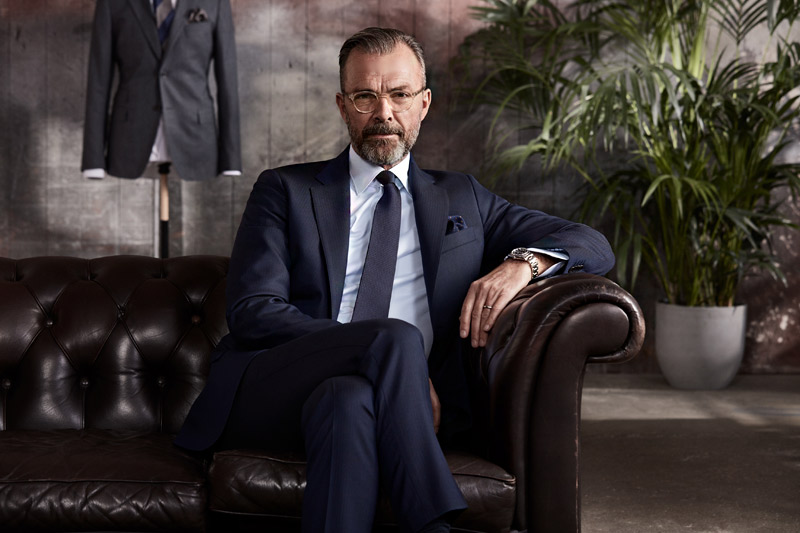 "It is a classic collection while also being easy to play with. It is also very easy to combine, as it includes everything from suits, blazers, chinos, coats and shirts to knitted garments and accessories such as ties and hankies," says Johnson.
For his work with the collection, Lalle Johnson has taken inspiration from Italy:
"There is a lot of 'Milan' in the designs and style, including soft and comfortable elements. At the same time, the spirit of Scandinavian is present in the choice of colours and expressive character of the accessories. It's soft, elegant and stylish, " says the stylist.
The results are garments and accessories that not only function well on their own, but which - as Johnson points out - are easy to combine with each other, and what you already have in your closet:
"Everything has grey, blue, brown and green in different tones, which makes the collection very versatile and not least: integrated. People who know me are aware that I'm always thinking in terms of integration."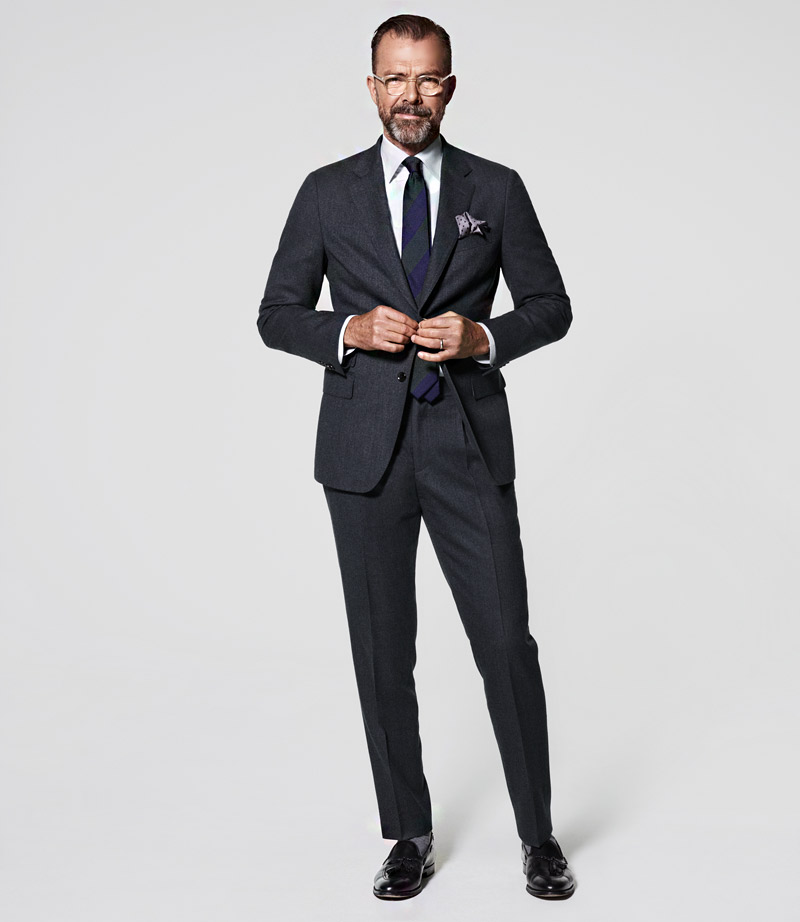 This is a seasonal collection. I just delivered the second part of the collection, which consists of spring 2018, and it looks absolutely fantastic.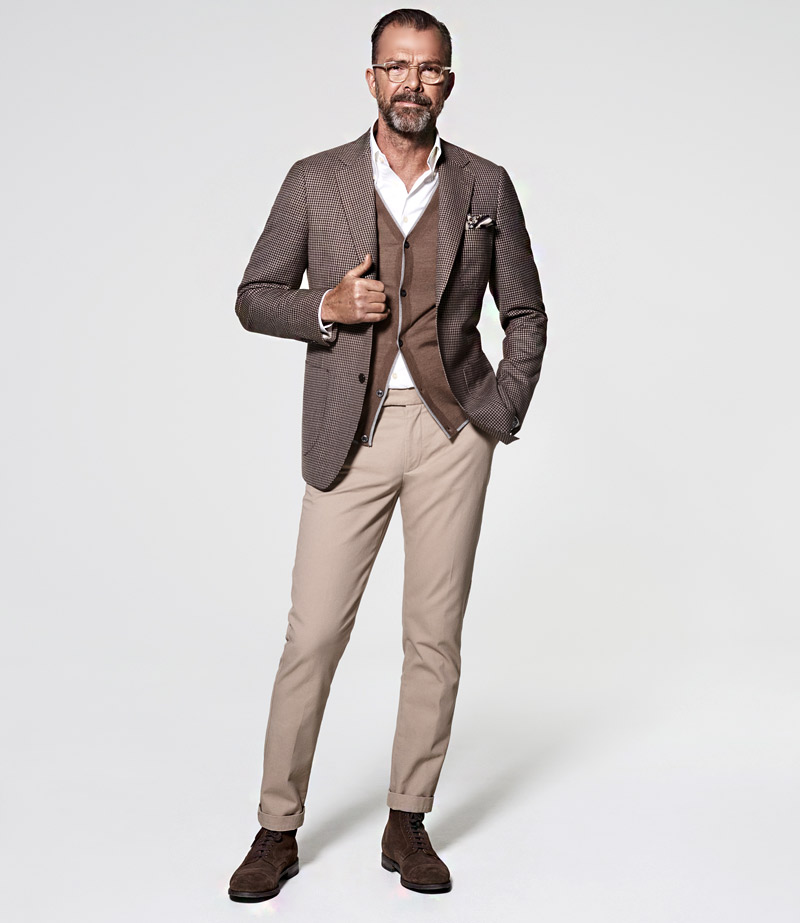 Hits: 7939 | Leave a comment