Popular custom tailors in Wisconsin
Today, we are going to take a look of the best tailors in Wisconsin. Some of them are oriented in menswear, but others make alterations, too.
Tom James - Tom James Company is the world's largest manufacturer of custom clothing. They make high quality custom suits and custom dress shirts for busy professionals in Milwaukee and the surrounding areas. They also provide all of the furnishings needed to complete your custom look. Our highly-trained bespoke tailors at Tom James of Milwaukee come directly to your home or office, saving you valuable time.
Noble House - For over 35 years, the NobleHouse label has been one of the most respected names in men's custom tailored clothing, identified with superior fabrics, meticulous hand tailoring, and quality that is becoming harder and harder to find. Put yourself in our hands for an hour and get personal service from our Master Tailor and designer and discover the perfect bespoke custom tailored fit.
Rudolf Master Tailor - Custom tailoring is about much more than sizing. He will provide every customer with the opportunity to have the suit. The one that not only fits perfect, but looks perfect. You pick the style. You pick the cloth. You pick the color. Personalization is the main ingredient to his custom tailoring services.
NL Suits - At NL Suits, your personal style consultant will take up to 30 measurements, which will be used to create the perfect fit that distinguishes a made-to-measure suit. Two weeks later, your suit will be ready. This perfect fit template is stored at NL Suits and adjusted as needed based on weight changes and future fit preferences. Beginning with silhouette, jacket and pant preferences, and continuing with details such as lapels, pockets. cuff  buttons, top stitching, lining, suspender buttons, under collar felt and more. Every detail is your choice. Choose from hundreds of fine fabrics in a variety of fibers and finishes, based on when your suit will be worn the weight of the fabric and your color and pattern preferences.
Lucca Clothing - At Lucca they are committed to a level of personal attention and service that is rarely found in retail today. Dar Boyer has been serving discerning customers with dedication, energy and expertise for more than 35 years. Their commitment to excellence is evident in the quality of our clothing as well as in their dedication to unparalleled personal service. Whether you need a custom suit for a special occasion, business attire to complement your professional wardrobe, or a few casual items, they will give you the individual attention you deserve until you find exactly what you want. If it is a custom fit you are looking for, they will make sure that your fine men's clothing is perfectly tailored to your build and your sense of style. At Lucca, they understand you expect the best – and they deliver!.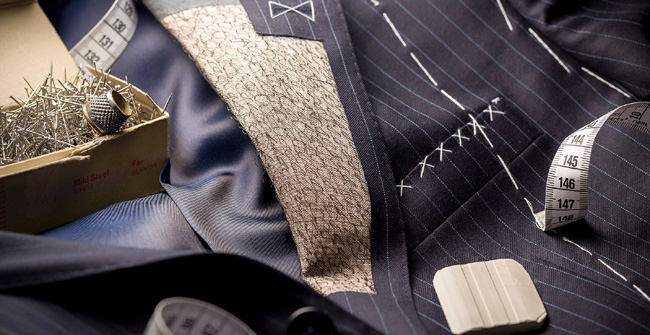 Bill Paul Limited - Difficult to fit? Try their in-store custom clothing department for custom suits, sport coats, trousers, and their new dress shirt & sportshirt special make-up program.

John's Shoe Service & Tailoring
Address: 7506 W Greenfield Ave Milwaukee
Phone: (414) 259-0380

Lott's Tailoring & Formal Wear
Address: 5901 Tower Ave Superior
Phone: (715) 392-9570

Joe's Tailor Shop
Address: 6014 W Lincoln Ave Milwaukee
Phone: (414) 541-8773

Martin Tailor
Address: 11402 N Port Washington Rd Mequon
Phone: (262) 241-1101

Roger Stevens MensWear
Address: 428 E Wisconsin Ave Milwaukee
Phone: (414) 277-9010

Richard Bennett Tailors
Address: 2500 N Mayfair Rd Milwaukee
Phone: (414) 774-4850


Hits: 8652 | Leave a comment