Popular custom tailors in West Virginia
Today, we are going to take a look of the best tailors in West Virginia. Some of them are oriented in menswear, but others make alterations, too.
Dakham's Tailor Shop - Dakham's Tailor Shop & Tuxedos is a locally owned and family operated business since 1994. It is located at 230 7th Avenue, South Charleston, WV. Men's, ladies' and children's custom-tailoring and clothing alterations. Men's, boys and infant's tuxedo and suit rentals and sales.
Tony the Tailor - Tony The Tailor provides the best in modern style, quality and personalized service to some of the more discerning men in West Virginia and the Mid-Atlantic region. Sartoria or Signature Bespoke Collections: each designed and cut by Anthony himself. Sartoria is hand-tailored with full canvas construction in Rochester, New York. Signature Bespoke is cut and made in our own shop. Sartoria Suits, Jackets & Trousers are limited to certain modeling and details as to keep the pricing economical.
Daniel's of Morgantown - Men are all different shapes, they're all different sizes. Daniel's dresses WVU basketball team members that are 6'10". Daniel's dresses business men that are 5'2". At Daniel's, we have a wide variety of fabrics and suit styles to match the suit to the man. Along with the look, we have the professionals. Daniel's employs a master tailor with over 60 years of experience and seamstresses to perfectly stitch the suit to a man's size. We work assiduously to array all men in the finest fitting and looking custom clothing possible.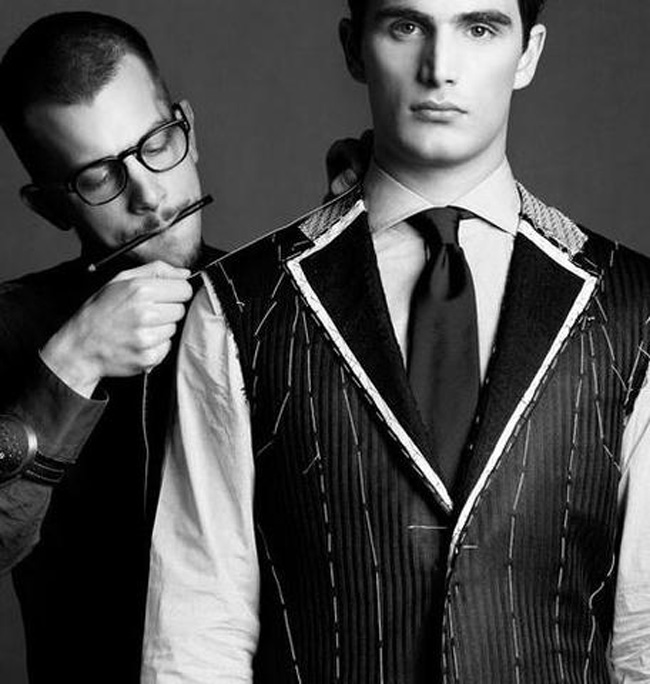 Byron's Services
Address: 309 Adams St Montgomery WV
Phone: (304) 442-5896

George's Tailor Shop
Address: 1509 Grand Central Ave # 4 Vienna
Phone: (304) 485-6861

George's Tailoring
Address: 945 4th Ave Ste 106 Huntington WV
Phone: (304) 523-7081

My Tailor Shop
Address: 923 W Main St Bridgeport WV
Phone: (304) 842-8664

Professional Tailor
Address: 4321 Emerson Ave Parkersburg WV
Phone: (304) 485-3248


Hits: 8636 | Leave a comment