Popular custom tailors in Rhode Island
Today, we are going to take a look of the best tailors in Rhode Island. Some of them are oriented in menswear, but others make alterations too.
Conte's Tailors - With 50 years in business, Anthony Conte is a respected member of the downtown Providence community. Trained by expert tailors in his native Italy, he has been profiled on several local news broadcasts and is considered a master in his craft. Using only the finest European fabrics, Conte's is the ultimate experience in luxury custom tailoring.
Marc Allen Fine Clothiers - To make the finest Custom Clothing in the world, certain ingredients cannot be compromised fabrics from the finest mills. Directional consultation, precise fit. Either at our showroom, or a location of your choice, the Marc Allen team creates one-of-a-kind, handmade suits.? Starting by getting to know their client's career and personal style, followed by taking a series of photos to get a sense of his posture and body type, he is then measured, the cloth is selected and?our team of tailors work begins. Made-to-Measure program at Marc Allen has become their most exciting?and popular?line of clothing, bringing in the young professional into the custom clothing world with a premier level of overall value. Their line of Made-to-Measure suits will provide a great fit and?the right introduction to custom clothing.
Canterbury's Fine Men's Clothing - Canterbury's offers a wide selection of handmade clothing, crafted precisely to your measurements and taste. Their made to measure programs are perfect for gentlemen who may be difficult to fit, or are looking for a one of a kind ensemble. Choose from endless fabrics, patterns, colors, and models. Your clothing will arrive in 2 weeks. They offer the fastest turn-around time in the industry.
Milan Fine Clothiers - The process is easy: come in to try on some sample garments and have your measurements taken. Next, select from a wide variety of high-end European fabric swatches. Your measurements and fabric selections are sent to the manufacturer in Europe. In three to five weeks, your clothing arrives, and you'll have the satisfaction of owning a unique garment of top quality that is perfectly tailored to your body. Jiro Darakian is a third generation tailor with almost 40 years of hands-on experience in tailoring and suit-making. He began honing his skills at the age of 16, working alongside his father who had received a diploma in suit making after studying in Milan. Jiro studied fashion design at Parsons in NYC before starting his tailoring business in Rhode Island. Milan Fine Clothiers came to Wayland Square in 2006.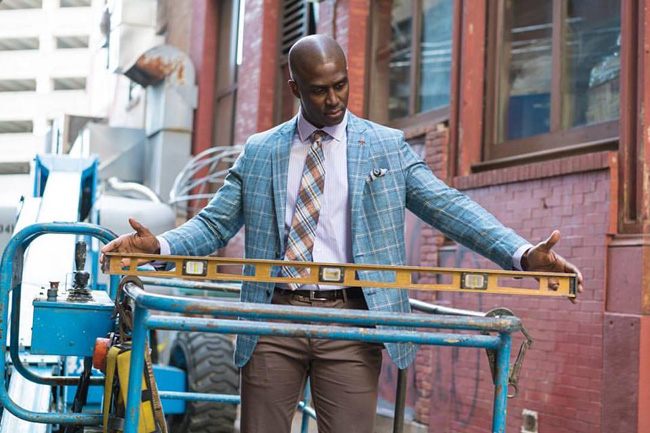 A Plus Tailors
Address: 1532 Newport Ave Pawtucket
Phone: (401) 727-8900

Nick's Tailor Shop
Address: 2399 Pawtucket Ave East Providence
Phone: (401) 434-1908

Romeo Tailoring
Address: 594 Charles St Providence
Phone: (401) 274-1239

Continental Tailoring
Address: 1570 Cranston St Cranston
Phone: (401) 944-3766

Master Tailor
Address: 267 Pocasset Ave Providence
Phone: (401) 944-0675

Vitale's Clothing & Tailoring
Address: 1255 Chalkstone Ave Providence
Phone: (401) 861-0679


Hits: 8699 | Leave a comment