Cygnet Texkimp - custom designed solution for the fashion industry
Cygnet Texkimp provides specialist knowledge and bespoke machinery for the global technical fibre and fabric, paper, plastic, foil and film processing markets. They focus on the design and manufacture of leading-edge creel technologies and accessories for the unwinding, tensioning and guiding of all types of yarns, tapes and fibres, from package to process.
Founded in 1974, they combine four decades of chemical and engineering expertise with a busy programme of continuing research and development. This enables them to design, manufacture, install and service machines that address their customers' unique technical and commercial requirements and help them stay at the forefront of their markets.
Thanks to the skill and creativity of their engineering teams, chemists and design experts, many of the most successful technical fibre and fabric manufacturers in the world rely on their solutions to create the highest quality performance materials for industries including automotive, aerospace, construction, military and marine.
They would be delighted to welcome you to their state-of-the-art design, assembly and machinery testing facility at their UK headquarters in Northwich, Cheshire, where they also provide technical and service support to their worldwide customer base.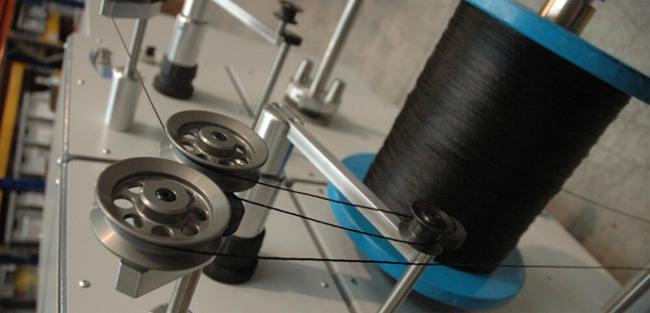 Due to complexities of integrating controls, safety, sensors and robotics, almost all automation solutions are a custom designed solution or bespoke in nature. A high level of consideration must be given to specific circumstances and working environment to properly design an automation solution. The success of solution relies upon an open partnership between the design and the client's process.

Cygnet Texkimp's automation and handling group is accustomed to looking at every system as a unique opportunity. Depth of experience, design rigor and project management allow us to undertake even the most unusual of challenges in automation and handling.

Solutions including:
Packing
Palletising
Finishing & Polishing
Lifting equipment including
Overhead crane & arm systems
Bespoke grippers/tooling
Bespoke storage, retrieval, and handling system for prepreg sheets


Hits: 3686 | Leave a comment