Excellence in textiles, a full-on experience at Milano Unica Spring/Summer 2019
Milano Unica is a world of high-end textiles and accessories for men's and women's wear.
The path through the pavilions of Milano Unica leads visitors on a journey through all the product categories typifying excellence in materials, tradition and creativity, Italian and European.
The leading players in this inspirational journey of discovery are classic fabrics for Womanswear and Menswear, the best cottons, wools, silks, linens, pure and blended: luxury shirting fabrics also for leisurewear, original and classic denims, high performance luxury textiles, natural and man-made, seductive lace, ribbons, tulle, embroideries, all declinations of knitting and jersey, artistic prints and precious silks, fashionable textile and non-textile accessories.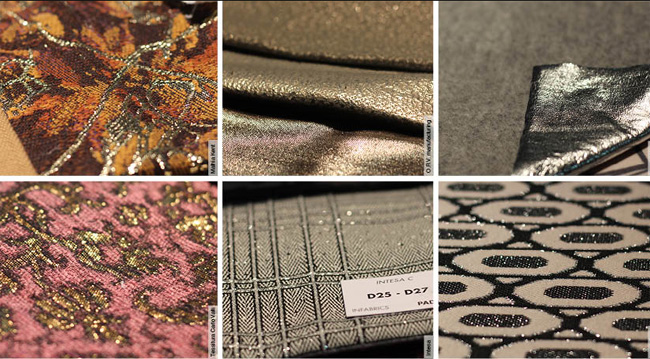 A Gallery to display the products of technological progress, without overlooking the environment and sustainability, and firmly based on tradition and history.

Textiles, buttons, zippers, ribbons, lace and appliques: raw materials processed, perfected and optimized by exceptional Italian workmanship; one of a kind pieces designed to finish a product and personalize high end apparel items.

The Tendenze Area is a must-see; a visual and tactile guide to the collections and a feature exclusive to Milano Unica.

The S/S 2019 edition of Milano Unica is further enriched by the presence of the Japan and Korea Observatories.

The Japan Observatory brings together a select group of companies whose top quality textiles and materials testify to the ancient artisanal spirit of that country: cotton, wool, cashmere, silk, linen and ramie, knits, functional fabrics, lace and embroidery and synthetics.

The Korea Observatory presents the latest developments and innovations over a range of textiles, from new basics to high end fabrics. The collections' portfolio is completed by sustainable high-tech textiles and creative designs for menswear and women's apparel and sportswear, in fabrics and knits.

Milano Unica is a full-on journey through the world of textiles and apparel of the very highest quality.

www.milanounica.it


Hits: 3246 | Leave a comment