Sartoria Carrara - Tuscany bespoke suits
This journey started back in 2008 with a simple goal, to help men dress better by providing them with the best clothing from around the world. Clothing that not only fit but that is also a joy to wear. Sartoria Carrara had an idea of the type of tailoring they wanted to offer; soft, flattering, beautiful and with a focus on value, but saw that that type of product did not exist. Everything was either too stiff, too heavy or unflattering. In essence they believed that no one was making tailored clothing that met the needs of today. So the journey began.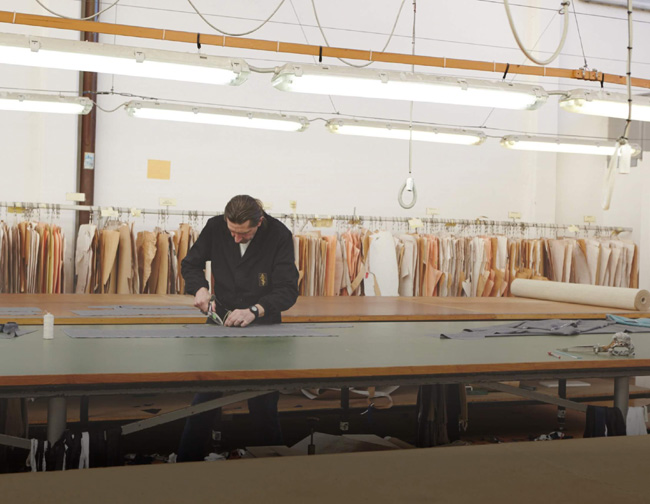 In the beginning they looked everywhere, working with makers from all over the globe (the UK, Poland, Germany, France, China, Japan, the Netherlands and Italy) to make this dream a reality. The experience the tailors have earned over the years has enabled them to focus their attention on the best possible makers for each specific product, always with the focus on quality and value.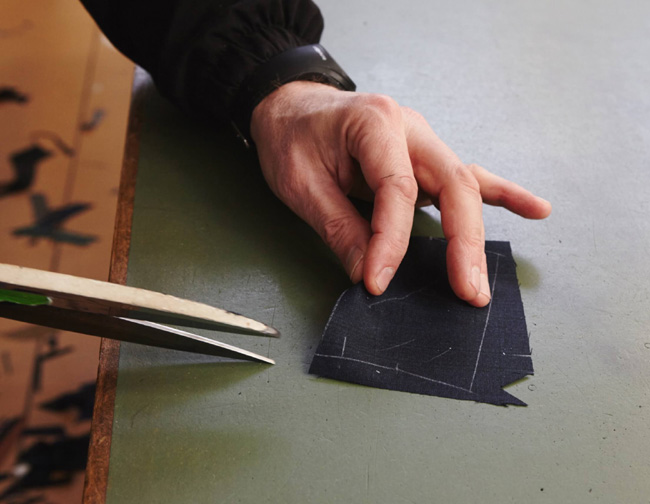 For their tailored clothing they decided to concentrate the efforts on partnering with makers in Italy. Italy has a rich history in tailored clothing and here we are able to make beautifully soft and elegant tailoring in a very artisanal way. They have been fortunate enough to work with some of the best makers in Italy, pushing them to make their style of tailoring with great success. But they were still not satisfied and wanted to further refine and improve their offer.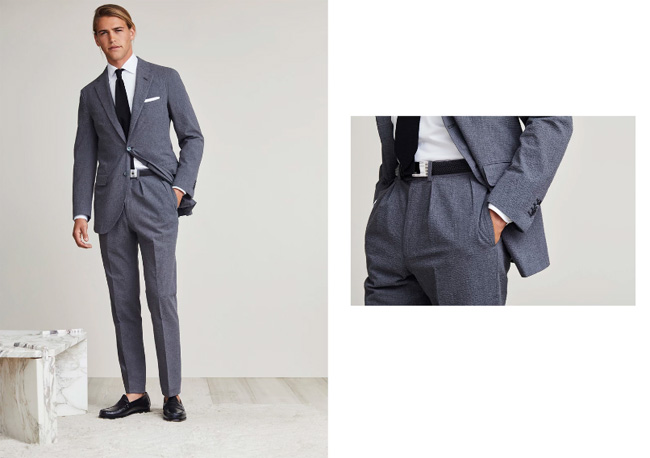 So around two years ago they invested into a workshop that they had been previously working with to create something new. A place that we could experiment and learn. A maker that could create what we see as their ideal suit. The result is Sartoria Carrara.
Sartoria Carrara is their atelier based in the marble forged landscape of the Apuane alps of North-West Tuscany. The region is unique in its deep tailoring history, and there their local artisan tailors create suits by hand, preserving the skills and traditional practices that are so essential to a suit's beauty.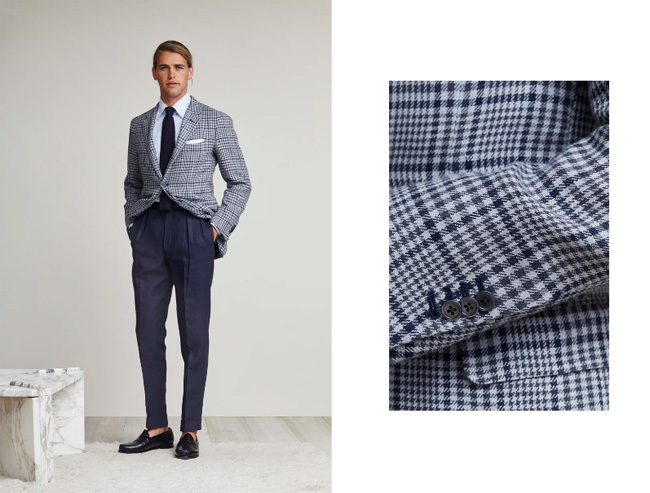 When they started this project the workshop employed twelve people making mainly for small Italian and London based tailors. Today they employ over 50 people making some of the world's best tailored clothing.
The jackets are characteristically extremely light weight, comfortable and brilliantly soft. The design is understated, pure and minimal. Sartoria Carrara focus all their efforts in construction to create something beautiful and strong. They employ traditionally pad-stitched floating canvas chest bastes to ensure an unimpeded expression of the cloth's character. They then finish with the finest hand-worked pick stitching and buttonholes.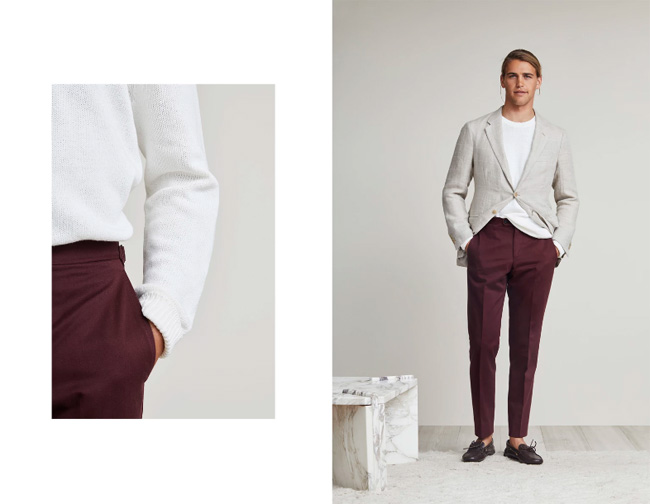 www.pjt.com


Hits: 6592 | Leave a comment