Study fashion design in Israel - Shenkar - Engineering. Design. Art
"Shenkar - Engineering. Design. Art" has established itself as one of the leading colleges in Israel. Every year, Shenkar's graduates find themselves in the forefront of research and the industry, exhibit their works, participate in competitions and win prestigious awards.
Combining faculties of engineering, design and art is the basis of this institution's unique multidisciplinary academics, allowing students and professors to combine cutting-edge technologies with contemporary design and artistic concepts. Each faculty has its own character, yet maintains fruitful collaborations with the other faculties, exposing students to a variety of disciplines and different fields of knowledge.
The Azrieli Faculty of Design has set as its goal the promotion of design and its contribution to society, commerce and industry.
The faculty serves as a center for the academic study of design, with the most up-to-date, relevant and forward-looking courses, while cooperating with external elements from the world of design and industry.
"An extraordinary school with a distinct point of view – a kept secret offering an incredible fashion program": These were the words of the international fashion website, "Fashionista", which chose the department of fashion design at Shenkar as one of the top fashion schools in the world.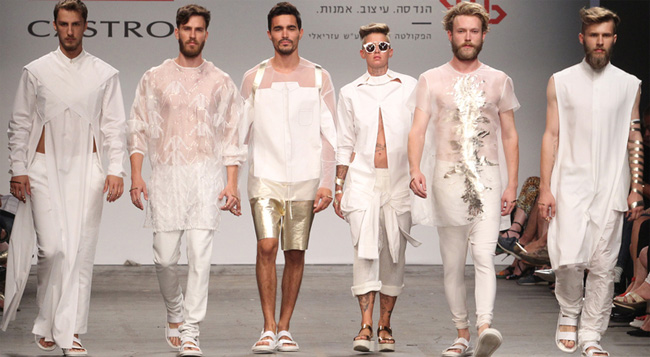 In the annual rating of this prominent website, considered one of the most important and influential in the industry, the department, headed by Mrs. Leah Perez, climbed to the 13th place, beating last year's 15th spot.

This current achievement joins the department's placing 20th in the "Top 50 Leading Schools of Fashion Worldwide", a list comprised by the International Organization for Fashion Schools. This was the first time an Israeli institute was included in this prestigious list, and rated higher than other established and well-known institutes – some of which also offer M.Sc. programs – including the Koefia Academia in Milan and the Belgian La Cambre school.

As fashion is global, the department of fashion design at Shenkar maintains strong international ties, extending invitations to guest lecturers from Israel and worldwide, holding master classes and internships at various international companies and inviting guest critics for final projects reviews.

Every year, the department is invited to participate in prestigious international competitions for young designers.

The department believes in balancing the almost impossible: educating on design and technical aspects by skilled personnel without losing the primary and spontaneous; Being sensitive and aware of innovations without losing the uniqueness and originality therein; cherishing the global cultural heritage without neglecting the local cultural heritage.

The high representation of Shenkar's graduates in the local and global industry, as designers, company owners, trend-setters, treasurers, purchasers and academic personnel proves that successful this balancing act.


Hits: 4022 | Leave a comment