Must-Have Shoes All Men Should Own
Some time ago, Time Magazine conducted a poll that suggested the average man owns 12 pairs of shoes. And, while this hardly matches up to the 27 pairs the average woman owns , it is definitely a solid number.
But the question still remains: which types of shoes should a man own?
Surely owning 12 pairs of sneakers is not ideal. Even if they are different styles and colors . That's because every type of shoe serves its own function, and variety is key. After all, a man is not going to where sneakers to the gym, grocery store, out to dinner, and to work.
That's why today we are sharing with you the must-have shoes all guys should have in their shoe collection.
1. Sneakers
Okay, we.ve established that having 12 pairs of sneakers is not ideal, it is worth mentioning that having at least one good pair of sneakers is a must. Perfect for casual activities and going to the gym, sneakers are designed for men who are engaging in some sort of athletic activity – walking, running, even lifting weights.
2. Boots
Boots are the type of shoe that have dual functionality. First, they add a modern twist to a casual outfit. In fact, the right pair of Givenchy boots can make an outfit look cooler than before – like you are an adventure-seeker or just an urban hipster looking to fit in. In addition, on a more foundational level, boots are exceptional for those who live in regions with extreme weather such as rain, sleet, and snow.
3. Loafers
These comfy shoes are perfect for turning a casual looking outfit…less casual. Some have tassels, some have buckles, and some are just plain leather. However, they all come with a bold statement that says "Not only am I comfortable, I look good too."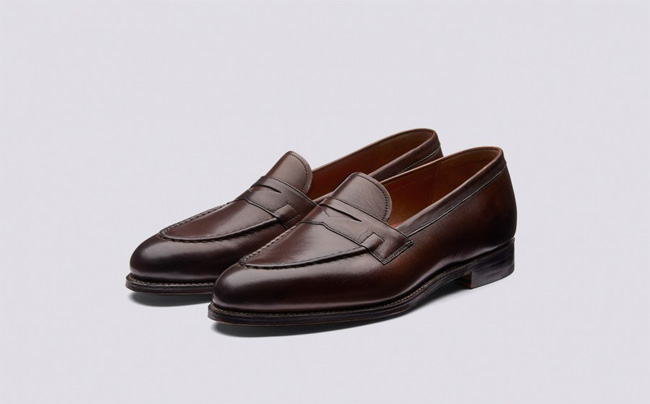 Men's Loafers by Grenson
4. Sandals
When the warm weather hits, sandals are a must-have necessity. Whether you opt for a flip-flop, closed toe, or Birkenstock type sandal, the point is to have at least one type in your arsenal of shoes. Just make sure that you never wear socks with your sandals. This fashion faux paus will not go over well with anyone you hang with.
5. Casual Shoe
Though a vague concept, try to think of a casual shoe as something in between your work shoe and sneaker. They offer lots of comfort, style, and functionality, and are worn for all occasions. Think after work dinner meetups, casual shopping with friends and family, and even those times you decide to entertain in the comfort of your own home.
6. Slippers
Don't forget you still have to care for your feet even when you are at home. Owning a good pair of warm and fuzzy slippers is not something to be ashamed of. In fact, they will make you look more sophisticated than running around your home barefooted with black soles.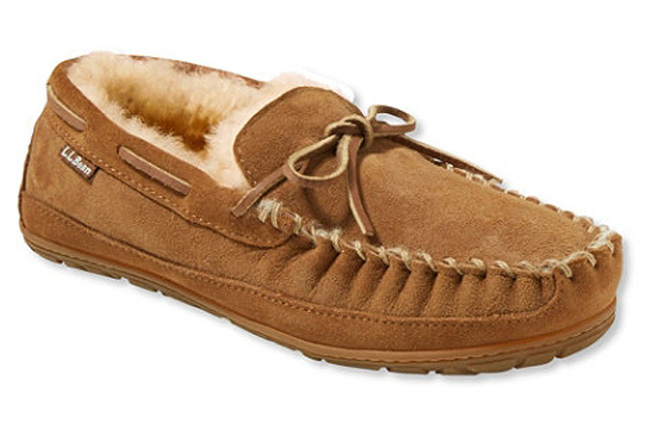 Men's Wicked Good Moccasins by L.L. Bean

Just make sure you replace them regularly. Slippers absorb lots of sweat during the course of the winter, and while they work magic at keeping your feet toasty, they also work up quite a stink.

7. Hiking Shoes
Different from the trendy boot mentioned above, a sturdy pair of hiking shoes will work wonders when it is time to hit the trails and do some outdoor camping. Look for shoes that have enough grip on the bottom for scrambling, lightweight material so your feet don't drag as you put miles under them, and flexibility so your foot doesn't become constrained.

There you have it. Some of the best types of shoes every man should add to his shoe collection so that no matter the occasion, he will always have the right pair on hand.


Hits: 3850 | Leave a comment