British colours and textiles Autumn/Winter 2018-19
Full colour statements, innovative finishes, an abundance of ideas and beautiful manufactured details bring an overload of exciting textile messages from the British mills this season.
The relationship between fabric and technology continues to evolve: the outer reaches of what is possible reshapes design concepts, giving rise to a wealth of exciting outcomes and unforeseen multi-disciplinary design solutions. An overall feeling of authenticity envelopes the season as we observe the development of themes that focus on the re-emergence of rustic textures mixed with recycled or artificial fibres, new unexpected and 'disruptive' ways to work the classics, together with a younger market for tailoring and decadent elegance. The British mills pay utmost respect to their textile production, sustainability and provenance, all trusted aspects of their collections that are enjoyed by loyal customers at home and worldwide.
pioneer
Curiosity and having an attitude that is wide open to discovery and possibilities, researching the links between nature, natural, technology and digital, exploring new design-led frontiers not only with textiles and fashion but also with health, human adaptability and science.
A new focus on nature that maintains its visual appearance though transformed by tactile sensations and 'raw' irregularities to accentuate fantasy. It's all about familiar looks mixed with technical function and a desire for modern fabric essentials: the buzz word here is 'techno-authenticity'.
COLOURS 1 - 8
Dusty and faded for solids and m?langes:. 1.winter sky TP 17-4029 2.bright navy TP 19-4028 3.simply taupe TP 17-1314 4.overcast TP 16-1103 5.shale grey TP 19-0203 6.bronze mist TP 17-0935 7.ginger TP 17-1147 8.bruised plum TP 19-2312
FABRICS
Grainy fibre blends for semi-plain tailoring; colourful colour & weave pointillist effects; large fancy herringbones; woollen checks with decorative Dobby weaves; textural weaves; patchwork/mosaic of iconic British checks; tonal windowpane suitings; soft melange Shetlands; 'raw' and luxury tweeds; washed & casual finishes; rustic effects in large checks; shadow stripes & checks; chenille & wool mixes; voluminous & soft woollens; rural country/folkloric mixed designs; irregular weaves & textures; Harris Tweed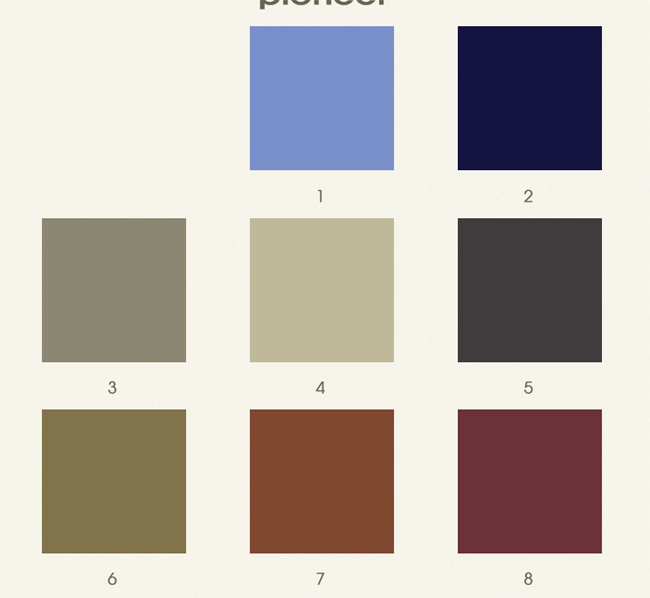 establish
This theme celebrates our confident and well-loved British textile heritage and diversity, creating something beautiful and original, interwoven with wonderful narratives; it alludes to travel, migration, ancestry and a new future through a range of complexly rich fabric styles. We notice humorous and eye-catching interpretations of some of our fabric design stalwarts such as Hounds tooth, Prince of Wales and tartans.
Alongside these more decorative looks we also find fabrics that are simple, solid colour with 'strong' and intense amplified textural effects, vibrant colour being the key driver here for architecturally inspired bold fashion statements.
COLOURS 9 - 16
Intense, unconventional and joyful brights: 9. rusty brown TP 19-1429 10.toffee TP 18-1222 11.blackberry TP 19-2620 12. tartan red TP 19-1663 13. yellow glow TP 15-0953 14. royal TP 19-3951 15. bright teal TP 18-4320 16.emerald forest TP 19-6050 17
FABRICS
Donegal tweeds; fringes & floated yarn effects; lively & unusual coloured plaids & tartans; tonal 4 point star; Glenchecks with brights sitting on darks; play of scale; tonal coloured checks on pastel grounds; shot & changeant suitings; opulent semi-plains; playful & new interpretations of British classic woven patterns; marblings & swirling patterns in jacquards; unexpected yarns in checks; cut yarns; lively coloured blazer checks; chunky ribbed velvety cords; random patterns; opalescent and coloured metallic yarns for effect; dandy pinstripes.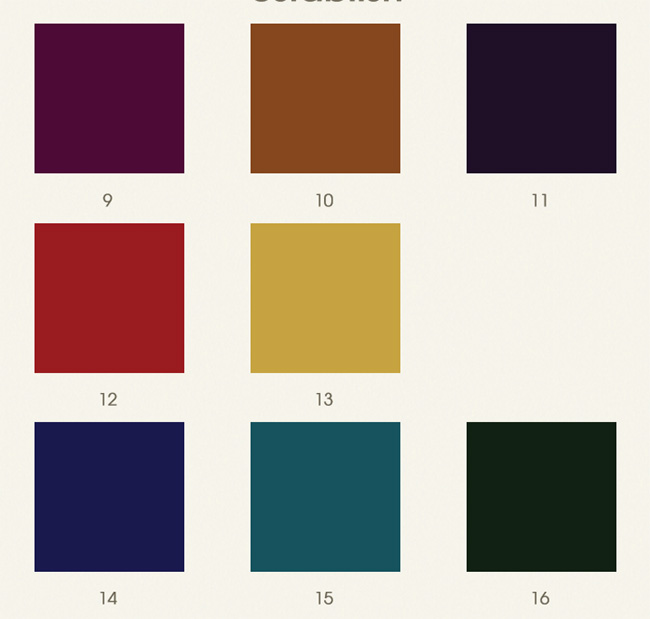 prospective
Fabrics for the future which focus on functionality, utility and performance with attention to manufacturing details throughout the process of fibre, yarn, fabric and finish. The look is accessible yet composed, offering well balanced fabrics that fit perfectly into today's lifestyle. A growing interest and appeal in wellbeing leads us to a range of pure and uncomplicated textiles, underpinned by thoughtful technology, emotional connections and transient structures. This future facing trend is grounded in optimism and blends sophisticated neutrals with hushed accent shades, reflecting a balance between organic and man-made.
COLOURS 17 - 23
Ultra -pale and mid-tones for simple combinations: 17.rose dust TP 14-1511 18. mellow green TP 16-0545 19.lavender grey TP16-1606 20. winter white TP 13-0002 21.granite green TP 16-5807 22.camel TP 15-1040 23. cloud blue TP 14-3912
FABRICS
Brushed wool blend checks; extra warp & weft effects on pain weave; tonal & textural weft stripes; Argyll jacquards; winter ginghams; soft coloured tweeds using different yarn counts; wool/manmade mixes; compact & robust casual cotton blends; velours & Meltons; casual & sporty jacketings with fantasy; moir? jacquards; lustrous shine in suitings; typography mixes with hand-drawn lines in prints & jacquards; ultra-fluid & strict tailoring; quilting & embossing combined.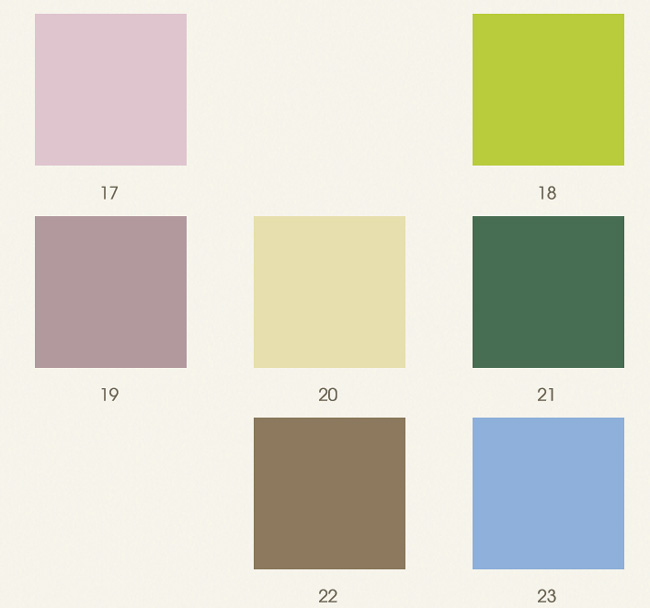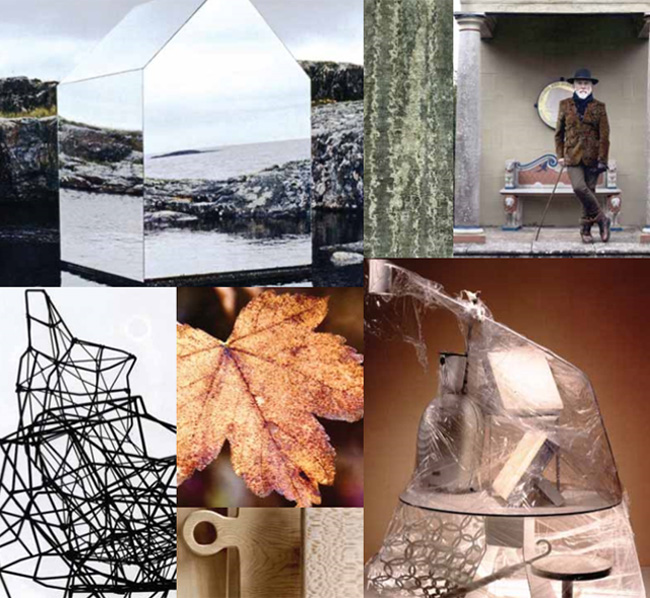 Pioneer - sustainable, volume, well being, mixing styles, blurry, functional, rustic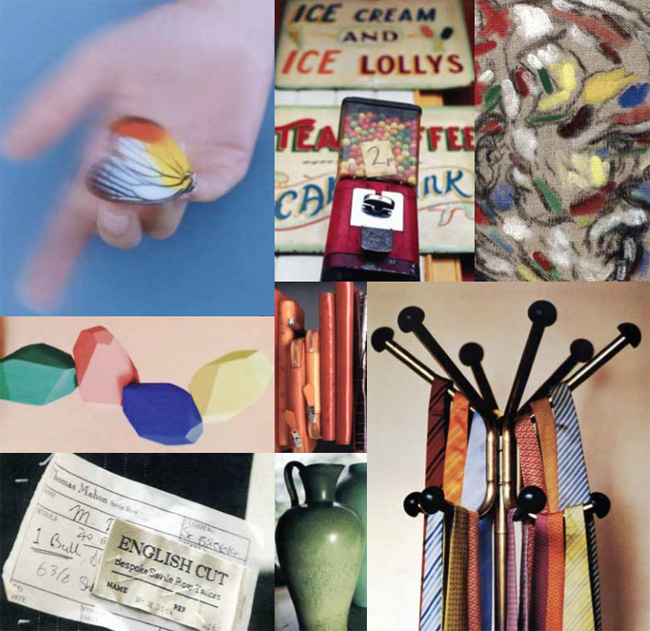 Establish - elegance, generosity, disruptive, frivolity, provoke, serious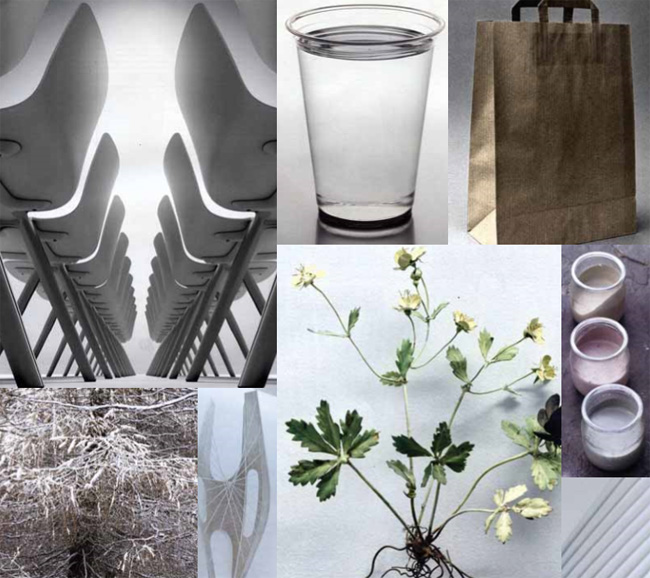 Prospective - futuristic, thoughtful, simple, 2D, 3D, calm, reality, dream

Pioneer - selection of fabrics from British mills for Autumn/Winter 2018-19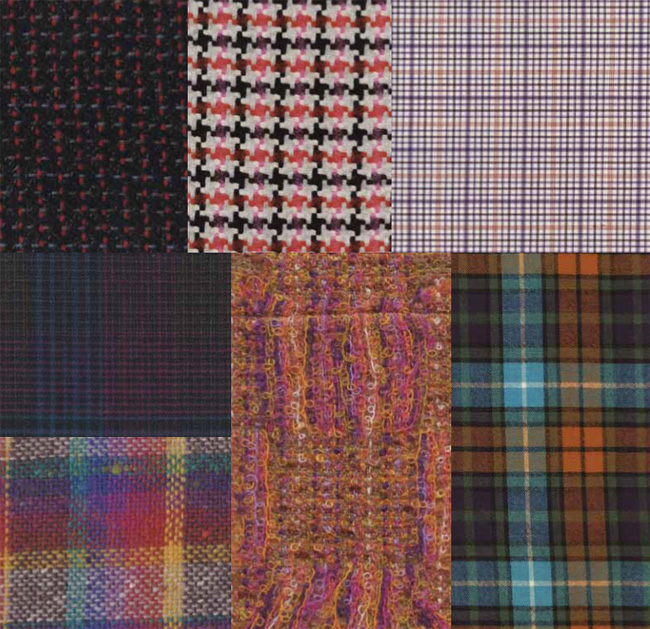 Establish - selection of fabrics from British mills for Autumn/Winter 2018-19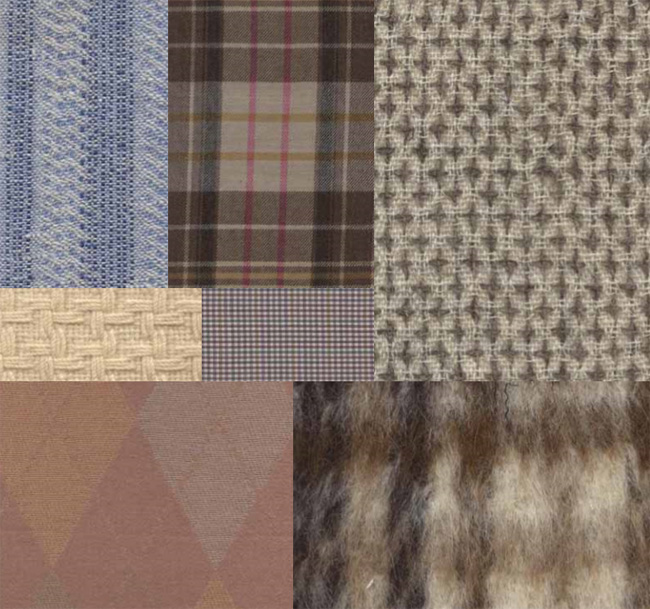 Prospective - selection of fabrics from British mills for Autumn/Winter 2018-19


Hits: 5688 | Leave a comment