5 Tips for Choosing the Perfect Wedding Suit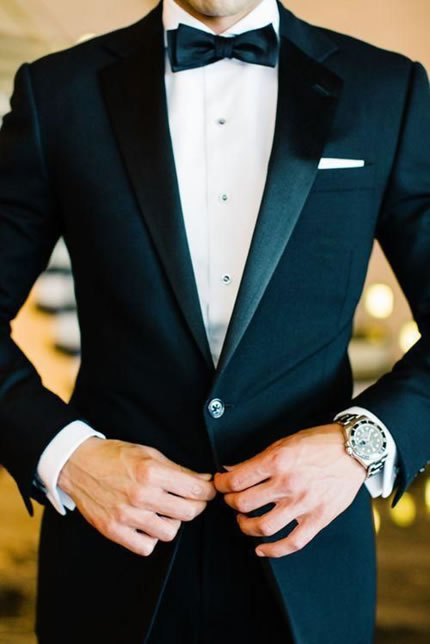 Selecting the perfect suit for your upcoming wedding can be a great challenge. You want style and a good price without sacrificing quality or fit. Following are five suggestions as to how to purchase the perfect suit for the upcoming celebration:
Coordinate Colour and Style with Bridal Party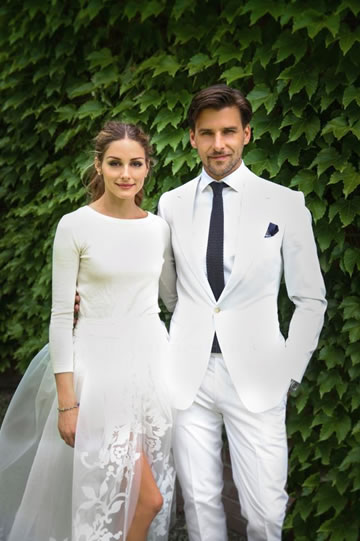 Before you make a choice on that perfect suit that you've had your eye on, you need to check on the colours and styles that the remainder of the bridal party is wearing. You final choice should complement the other colours the groomsmen and bridesmaids are wearing or vice versa, depending on who purchased their ceremony garments first. For example, you would not want to wear a suit with a white jacket if your bride was going to wear an ivory or cream-coloured dress. (And of course, you are going to let her select her dress first.)
Consider Skin Tone and Hair colour
Most men do not think of how well different colours look on them, but what looks great on a blonde, blue-eyed man might look drab and washed out on a dark-haired, dark-eyed individual. When choosing the colour scheme of your suit, do some research on the colours that would look fantastic with your personal characteristics.
Try It On
Be sure to always try your suit on even if you know it is the right size. You would hate to get to your wedding day and then not be able to squeeze into your pants or button your jacket. View yourself front and back in a full length mirror to make sure that it is not too snug or too loose. Check the length of the pants with the shoes you are going to be wearing that day also. You do not want the hem up around your ankles or dragging on the ground on your big day.
Have it Tailored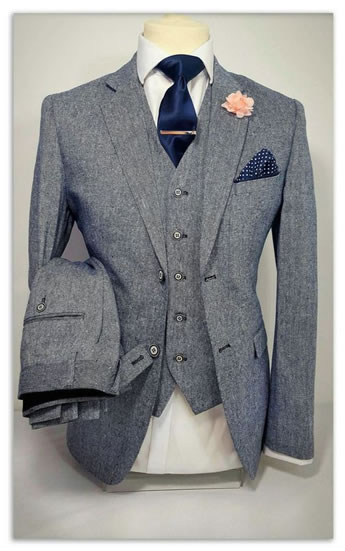 Even if the suit seems to fit you absolutely perfectly, do go the extra mile to have it tailored. Those little nips and tucks can make the coat and pants look like they were made for you and only you. Often when you purchase a suit at a reputable store, they will have an onsite or preferred tailor that you can utilise for a minimal fee.

Check Pricing
Have a budget figure in your mind before you begin your shopping excursion. Decide if this suit is going to be worn one time or if it will be clothing you can wear many times over. This may make a difference in the funds allotted for it. You don't want to buy an inexpensive suit with cheap fabric and buttons, but you don't necessarily need a top-of- the line name brand suit either. Your final decision will depend, among other factors, on your personal preference, final price, and the look you want to achieve.

As you can see, finding the right wedding suit can be an easier and efficient task if you just follow the preceding suggestions. You will look so happy and handsome next to your lovely bride. Just remember, you do not want to outshine your prospective spouse, but your appearance and attire can definitely put you next in line.


Hits: 5606 | Leave a comment

More Articles from this author