Popular custom tailors in Nebraska
We continue our series of articles about the custom tailors from the separate states in USA. It is time to show you the custom tailors in Nebraska. Most of them are situated in Omaha and they are in the industry of custom clothing for a long time. See what we found in Nebraska:
Tom James - Tom James Company is the world's largest manufacturer of custom clothing. They make high quality custom suits and custom dress shirts for busy professionals in Omaha and the surrounding areas. They also provide all of the furnishings needed to complete your custom look. Their highly-trained bespoke tailors at Tom James of Omaha come directly to your home or office, saving you valuable time.
Parsow's - Experience the pleasures of Parsow's Made To Measure. They are here to ensure you always look your best, and your tailored clothing fits you exactly the way you want. If you've never tried Made To Measure, you'll love the thousands of swatches on hand to choose from and the ability to customize your garments to your liking. Their Made To Measure process is quite detailed, available in a variety of price points, designers and manufacturers. Delivery available from 3 to 5 weeks.
Jerry and Ryan - They offer Made-to-Measure suits, sport coats, and trousers from a wide range of lines including Oxxford, Hickey Freeman, Dayang Trands, and S. Cohen. Custom shirts are also available from Measure Up, Master & Master, and Gitman. Over the years, a strong and loyal clientele have followed the Ryan family to our current location in midtown Omaha, and today are allowing us to serve third- and fourth-generation Jerry Ryan customers. Jerry established the highest standards of service and quality to which his eponymous company adheres today.
Sy's Tailor shop - They are the Omaha's expert tailoring and alterations service with several years of experience and skill sets ranging from business suits to bridal gowns and everything in between. They'll make you look good in your everyday clothes, business attire, and formal occasion attire. You'll find them conveniently located at the intersection of 120th and Blondo in the Northeast corner.
Emsuds - Whenever you stop in, you'll be assisted by a member of the Deumic family. Emsud's Clothiers is a family owned and operated men's retail store, and we consider our customers an extension of that family. Experience 35 years of tailoring and customer service expertise without the expensive price tag. Every item purchased at our store will be altered to a perfect fit for the customer, at no additional charge. Choose your best color or style from their large selection of dress shirts by Enro, Modena and Christopher Lena. From your basic colors to the more personalized of pink, lavendar, yellow.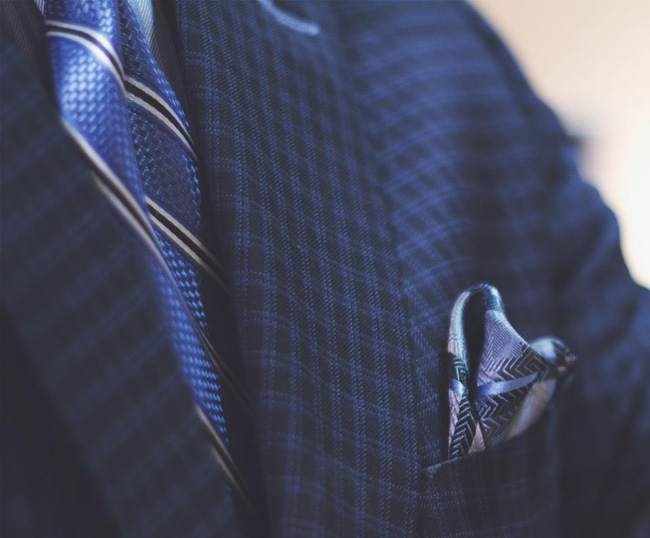 Gary Michael's Clothiers - Trendy or traditional, Gary Michaels specializes men's tailored clothing. For a man concerned with looking his best, there simply is no better place to shop. Throw in designer furnishings, sportswear, shoes, outerwear and accessories and from head to toe you'll look the part. Gary Michaels also offers fine sportswear such as cashmere sweaters, and extra fine outwear and furs. With the addition of world-class tailoring and spectacular personal service from professional clothiers, Gary Michaels is truly the easy choice when you want to look your best.

Noble House - Every NobleHouse suit is individually hand-cut -- an art they still value -- to your exact measurements and your style preferences. Upon completion, each suit is carefully checked by their master tailors, to maintain their high standards. All button holes are hand-sewn with the finest silk thread – a keynote of quality workmanship. Each suit is cut on individual paper patterns, based on 35 of your exact measurements. They save your unique patterns for your future orders. If you haven't changed sizes, a new custom suit is only a call or email away. All jackets are fully lined with the highest quality fabrics, and slacks are lined when appropriate. All seams are reinforced for maximum durability.

Jack's Tailors - If you need quality tailoring and alteration services, they are the right choice. They have 70 years of experience in the tailoring business and will always do their best to fix or alter all of your garments to your exact specifications. They stand behind all of their work. You can rest assured knowing that when you come to Jack's Tailors, you're getting the best tailoring Omaha has to offer.

Lindley Clothing - Lindley Clothing is Omaha's premiere provider of men's fashion. From suits to jeans, we've got you covered. Stop by our location in Linden Market to pick up the latest styles. Our team has been dressing men for decades, so we can help you get the look you need.


Hits: 5531 | Leave a comment