Shirt Styles, Collars And Cuffs by Oliver Spencer
Oliver Spencer believes the way a man chooses to dress is changing, particularly in the work place. At the centre of this transition is the shirt, a wardrobe linchpin, it's a garment equally synonymous with dressing down as smartening up these days. By combining this shift with the the Oliver Spencer customer - a creative, free thinking and confident man, Oli set out to create their current offering of shirts, each with a distinctive collar style.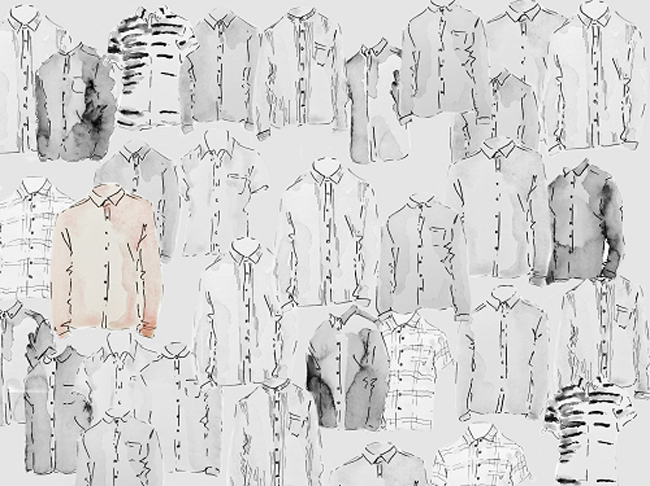 What makes an Oliver Spencer shirt?
All Oliver Spencer shirts are made with love. Each is designed for a soft, comfortable experience when worn, rather than a stiff, heavily starched finish. The fit is what sets them apart from other brands. They're wonderfully cut to create a clean fit that is slim and straight without being tight, finished at a length that works just as well tucked in as it does worn out.
They're also big on details. It's the little things that make a difference, so each garment features the same signature details: a contrasting gusset at the bottom of the side seams, a double yoke, red stitching for the bar button hole (the one that takes the most stress), and a short, slim grandad cuff.
You can wear an Oliver Spencer shirt every day, with the reassurance that it'll last. These shirts become your best friends: they are for life. The approach to design is based around the customers - creatives and thinkers who look for everyday clothing that they can wear all the time, without prescription. Versatility is key and more so than ever, no occasion is a bad occasion for a shirt.
Core styles
These key shirts they've developed, endure in popularity and are continued in each collection they produce. New styles are introduced as and when they are appropriate to a collection, but staple styles have every occasion covered. Each one of the core shirt styles comes in a range of fabrics, chosen for their versatility, longevity and quality feel.
Almost exclusively woven from natural fibres, Oliver Spencer shirts are typically pure cotton, but they also develop blends with linen or silk for an exceptional handle. This soft touch is what makes their shirts addictive, and this is what Oli has always prioritised when designing them. Hear what he had to say about each style below.
The Clerkenwell
One of the most popular shirts in the range, the Clerkenwell has a modern cutaway collar with a concealed tab. A perfect example of versatility and clever design, it's a go-to shirt for any occasion. "To me this is a totally modern collar, you can button up the added tab for more formality instead of a tie"
The New York Special
The New York Special is based on an 80s shirt and was made with Greenwich, NYC in mind. While the collar has a slightly more exaggerated, pointed finish, it remains subtle. The New York Special also features a chest pocket, hidden inside the shirt.
"I Love this because it feels so soft in its construction, all about the fabrication"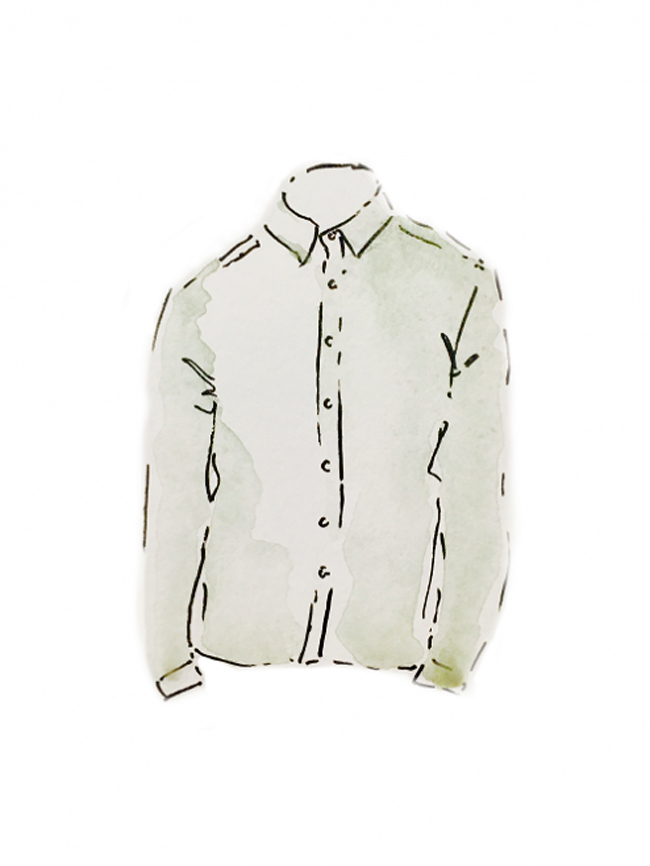 The Eton
Another perennial favourite, the Eton has a rounded collar, with a slight cutaway finish (it looks great with a tie) and a traditional chest patch pocket. Striking that perfect balance between an updated and traditional style.
"An absolute classic, I love the curved lines of the collar it still feels different and fresh"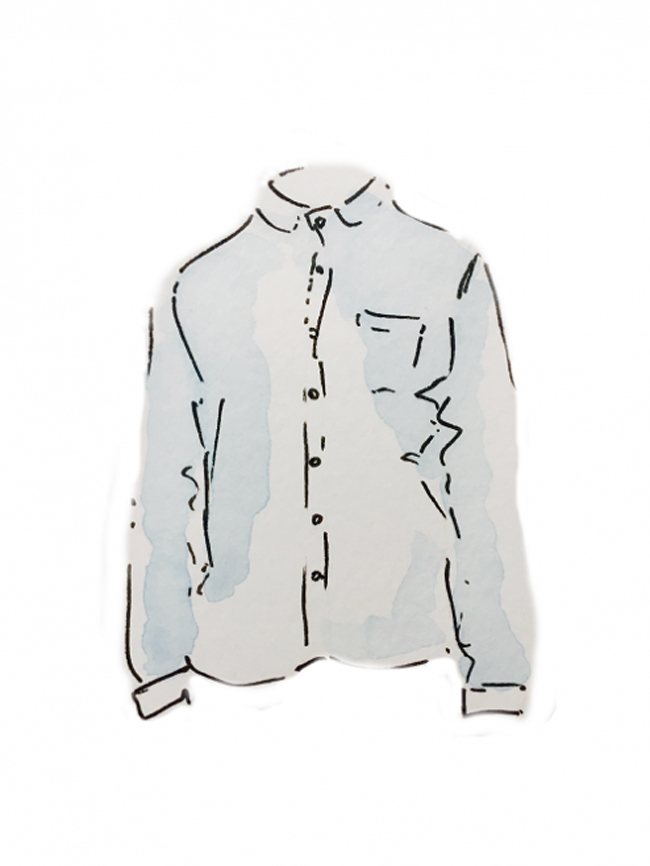 The Grandad
The Grandad is a slick no nonsense shirt style. A collarless shirt featuring a chest pocket, and a Nehru style collar stand. Equally at home under a suit jacket or flapping open on the beach.
"There's something very nostalgic about the grandad shirt and yet totally modern at the same time"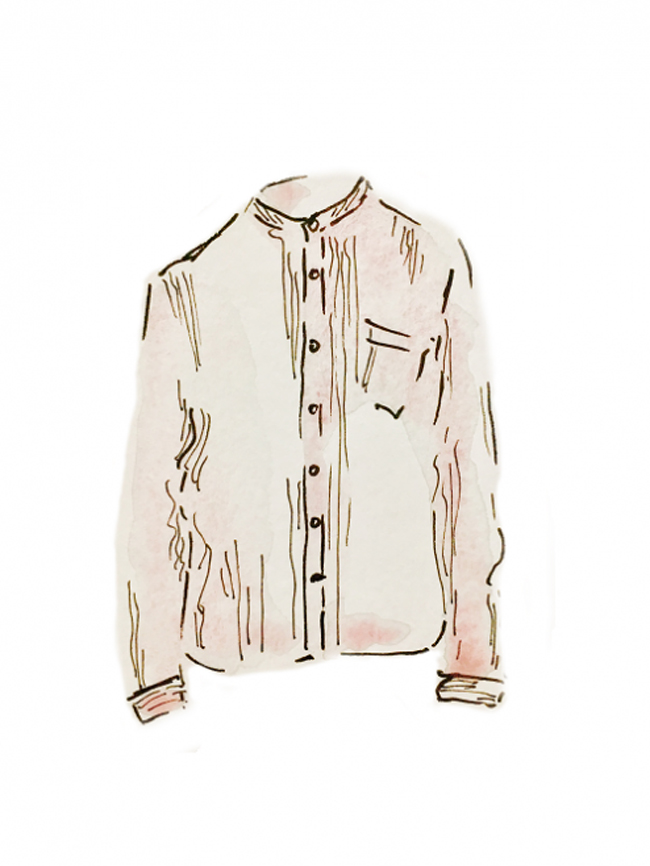 The Aston
Initially created to stop flapping shirt collars getting in the way of polo players faces, the button down collar has been a stalwart of any mans wardrobe for hundreds of years. The Aston Shirt features a small-pointed button-down collar and a covered front placket, giving a discreet, modern appearance.
"There's something about wearing a button down shirt that makes you feel tough yet sophisticated at."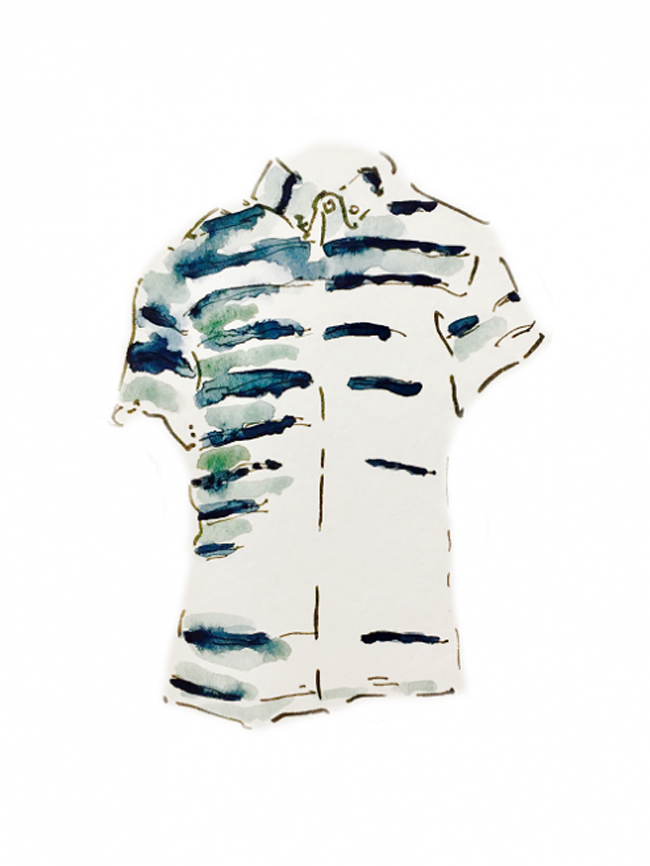 Photos and information: www.oliverspencer.co.uk


Hits: 5394 | Leave a comment