Westminster Fashion Design BA Student wins The British Fashion Council Coach Design 2017 competition
Lloyd James Husband, currently studying Fashion Design at the University of Westminster, won the British Fashion Council Coach Design Competition on Thursday 16 March.
Renowned American fashion house Coach, in partnership with the British Fashion Council (BFC), organised a Design competition open to Fashion students from a wide range of UK universities. Coach asked participants to interpret the 'spirit of cool' in American luxury.
Students from top UK fashion universities presented portfolios and mood boards portraying their commercial interpretation. Their work was judged by a committee of industry experts from both the design and commercial side of fashion.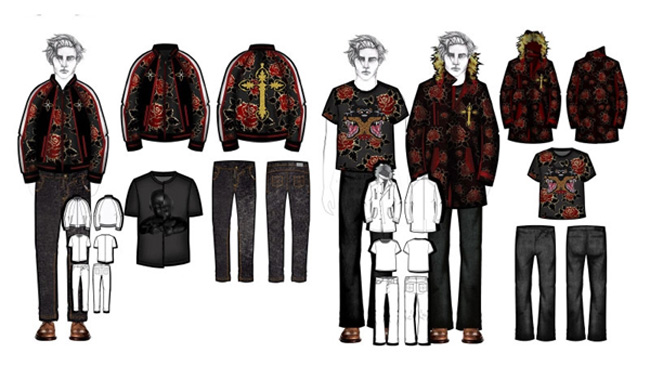 On Thursday 16 March, Coach and the BFC announced Westminster student Lloyd James Husband as the 2017 winner of the Coach Fashion Design Competition. Lloyd was awarded for his research on Coach's aesthetic and presentation of footwear and accessory designs.

In winning this competition, Lloyd James Husband said: "I am humbled to be awarded this prize. It's a great encouragement for a young designer to know there is support being given from such amazing company's such as Coach. I am so grateful to have had the privilege to have worked with the British Fashion Council on this project. I can't put in words how important and essential the BFC's support is for fashion students. This support from both organisations has not only just given financial support but also mentoring from industry experts."

Andrew Groves, Course Director of the Fashion Design BA course at the University of Westminster, said: "It is fantastic news that Lloyd has won the BFC Coach Design competition. The prize money from Coach will be enormously helpful for him to realise his runway collection. On his year out last year, Lloyd worked at Alexander McQueen, Hugo Boss, and Puma. All of these internships helped Lloyd refine his approach to design and understand his personal aesthetic and how to interpret it for the signature style of other designer brands."

Photo and information: www.westminster.ac.uk


Hits: 3459 | Leave a comment