Celebrities' style: Pierce Brosnan
Pierce Brendan Brosnan was born on 16th of May 1953. He is an Irish actor, film producer, and activist who after leaving comprehensive school at age 16, began training in commercial illustration.
The Irish actor, is best known for playing "Bond. James Bond" and portrayed the British Secret Service agent in four films. Known for his charismatic nature and even sleeker set of suits, Brosnan's 007 epitomized sophistication.
"I do like clothes, and I suppose I like the dapperness of it all", said Brosnan.
How is it that Pierce Brosnan keeps getting cooler with age? Well, part of it is that the guy knows how to wear a suit (and shirt and tie) like no one else, whether he's on the big screen or the streets of Los Angeles.
See some of the best suit choices of Pierce Brosnan: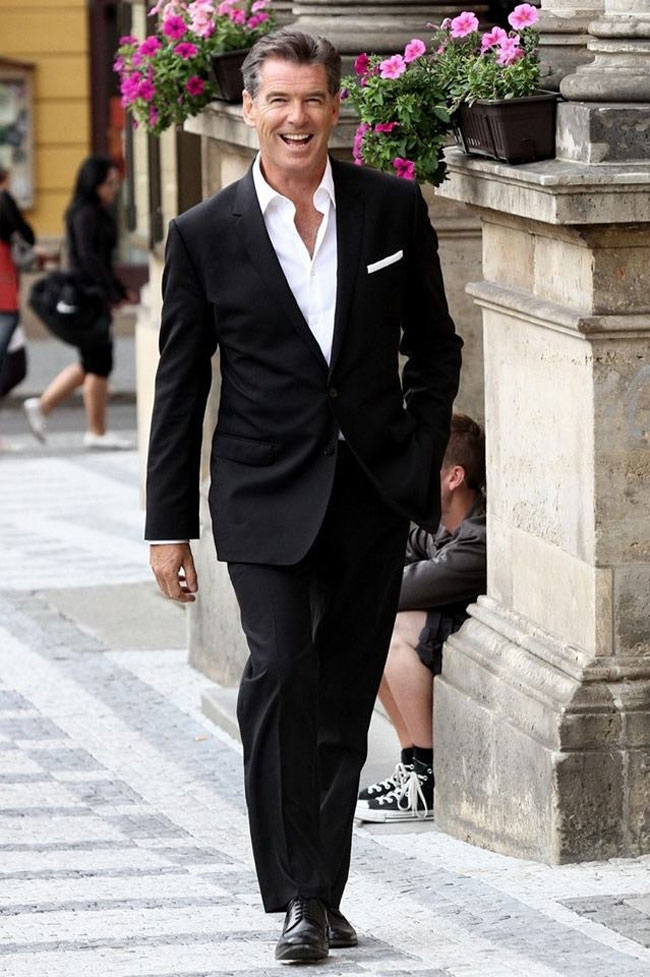 Pierce Brosnan dressed in casual style - black suit with white shirt and white handkerchief with no tie

Pierce Brosnan dressed in grey suit with black shirt and white handkerchief with no tie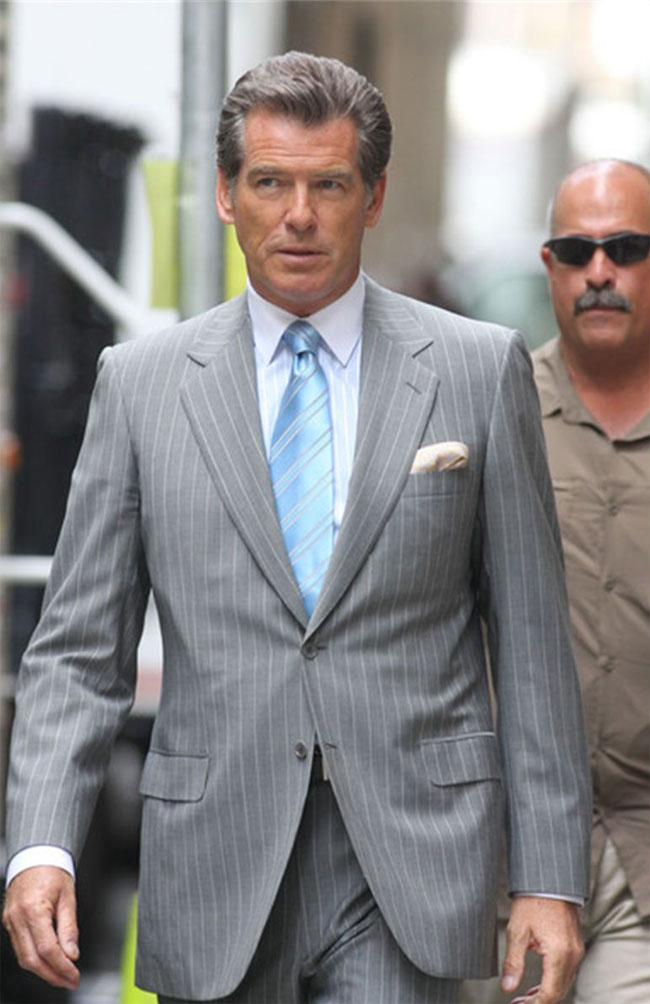 Pierce Brosnan dressed in light grey striped suit with white shirt and light blue satin tie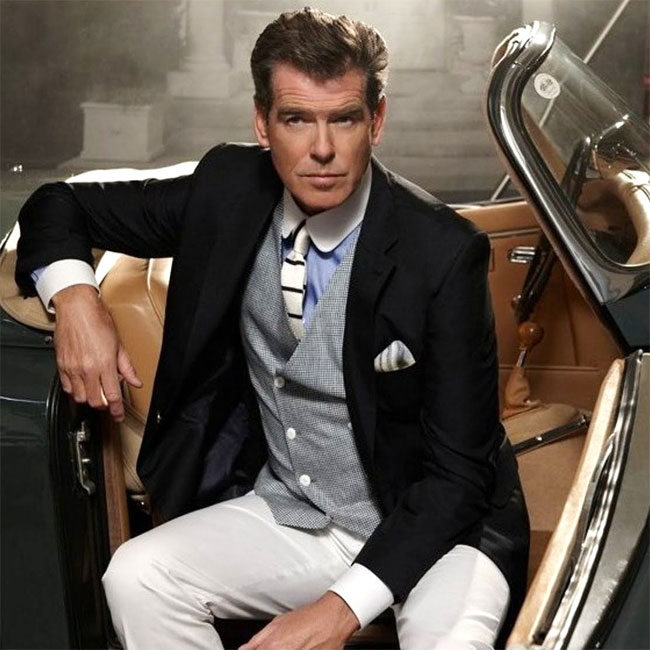 Pierce Brosnan dressed in three piece combination - white pants, black jacket and grey checked waistcoat combined with blue shirt with white collar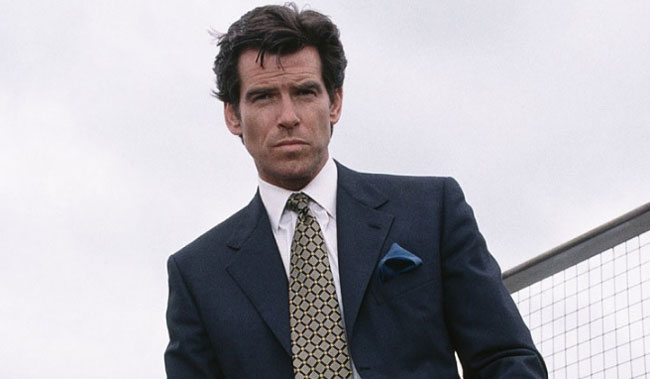 Pierce Brosnan dressed in dark suit with white shirt and printed tie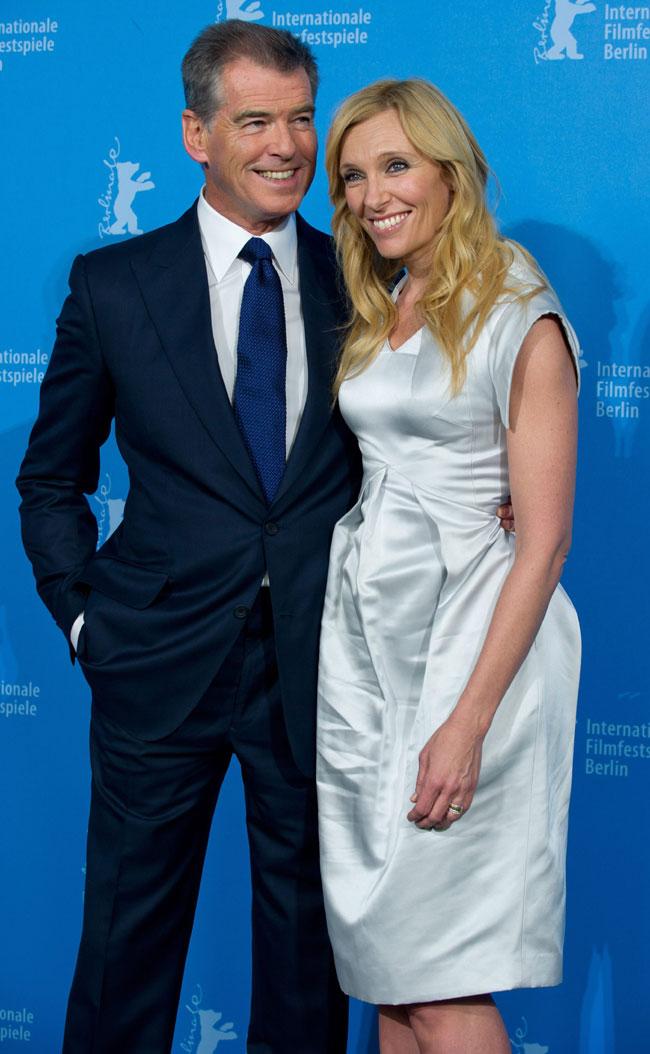 Pierce Brosnan dressed in dark blue suit with white shirt and blue tie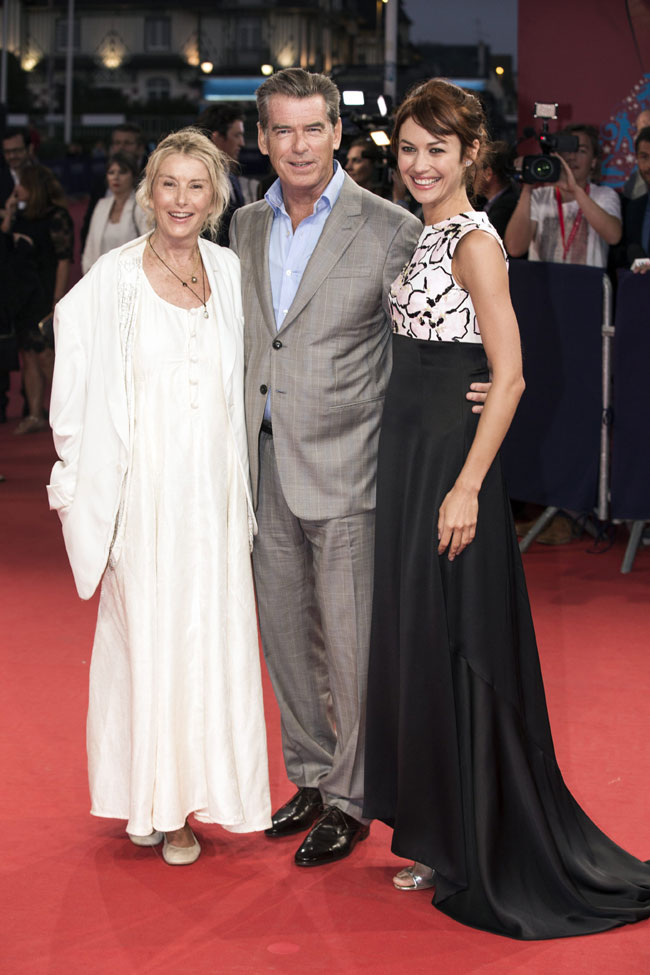 Pierce Brosnan dressed in beige checked suit and light blue shirt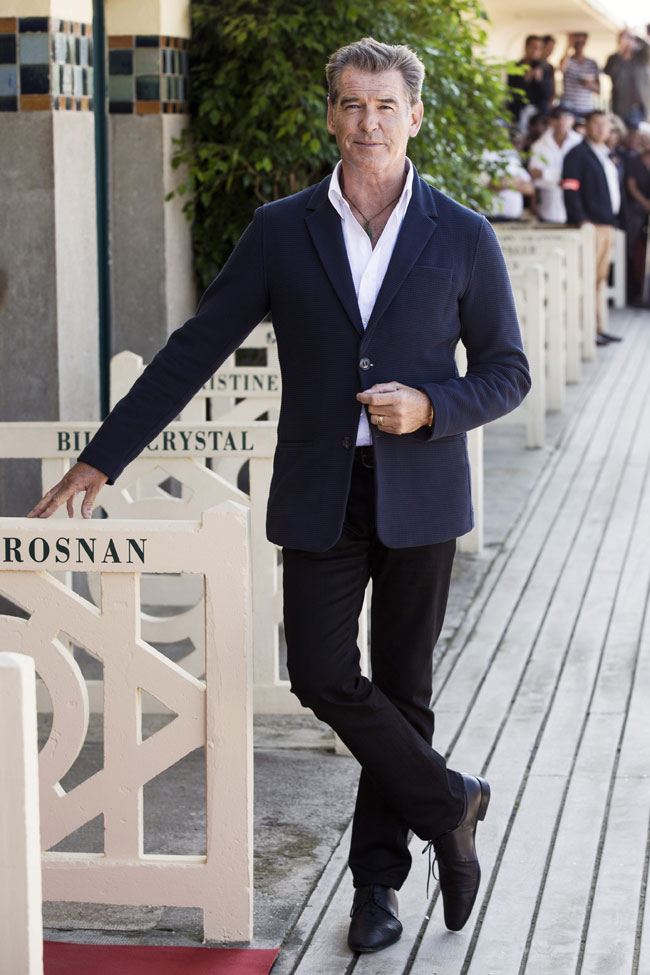 Pierce Brosnan dressed in casual outfit - black pants, dark blue jacket and white shirt

Pierce Brosnan dressed in balck and grey checked suit with white shirt and grey tie

If you like the style of the actor, vote for Pierce Brosnan in BGFN readers' voting for
Most Stylish Men 2017


Hits: 15040 | Leave a comment