Celebrities' style: Jeremy Renner
Jeremy Lee Renner was born on 7th of January, 1971. He is an American actor and singer. Throughout the 2000s, Renner appeared largely in independent films such as Dahmer (2002) and Neo Ned (2005). He also appeared in supporting roles in bigger films such as S.W.A.T. (2003) and 28 Weeks Later (2007). He then turned in a much-praised performance in The Town (2010), for which he received an Academy Award nomination for Best Supporting Actor.
The actor always knows what to wear on a premiere or film awards. We spotted him in stylish suits with the right accessories and decided to show you some of his best Red carpet appearances.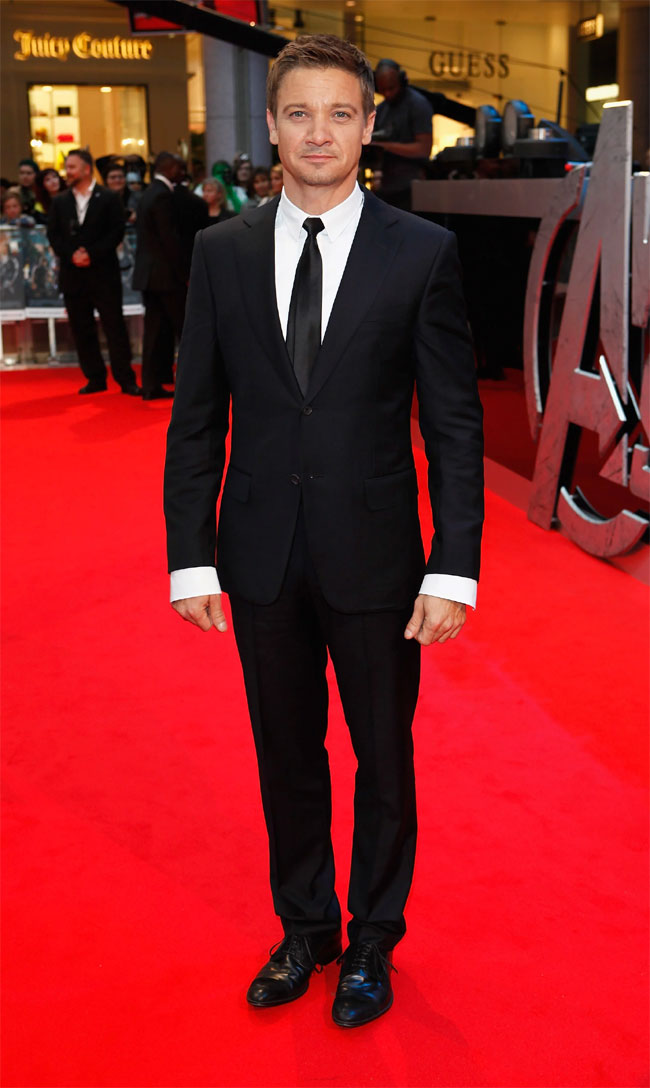 Jeremy Renner dressed in black suit combined with white shirt and black tie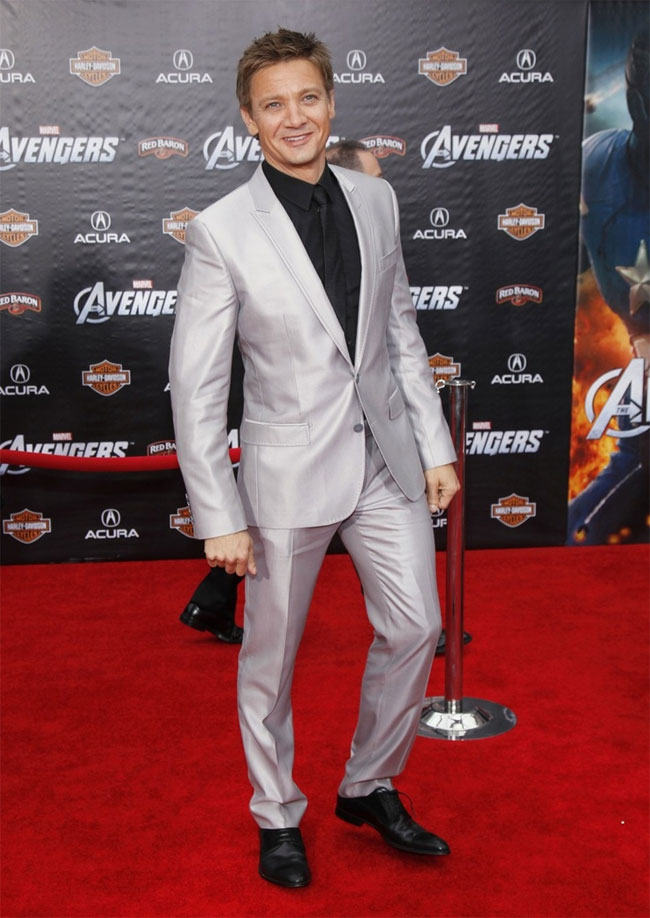 Jeremy Renner dressed in shiny light grey suit combined with black shirt and black tie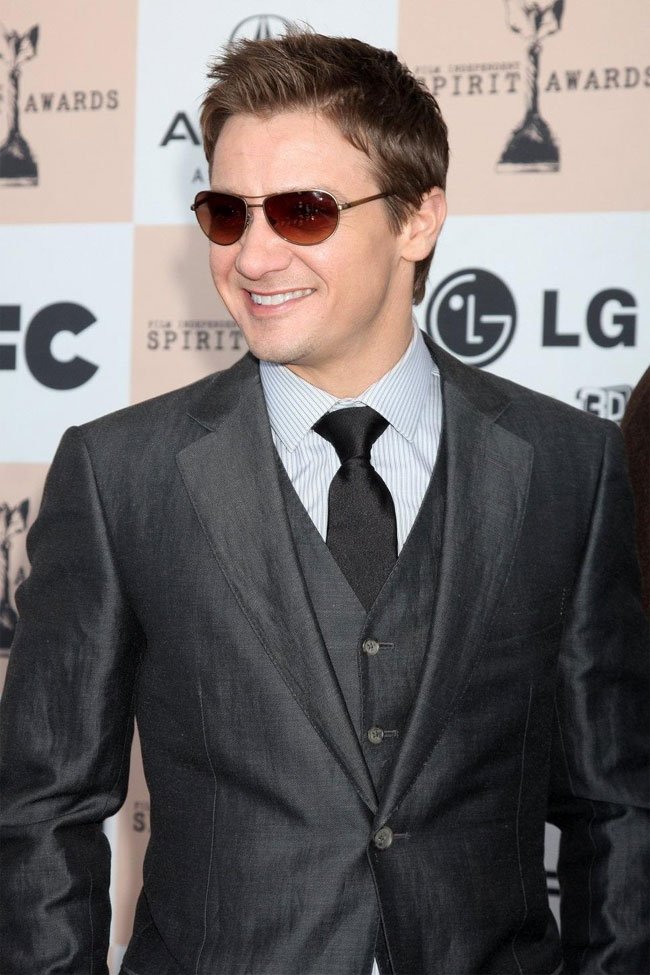 Jeremy Renner dressed in three piece grey suit combined with white striped shirt and black tie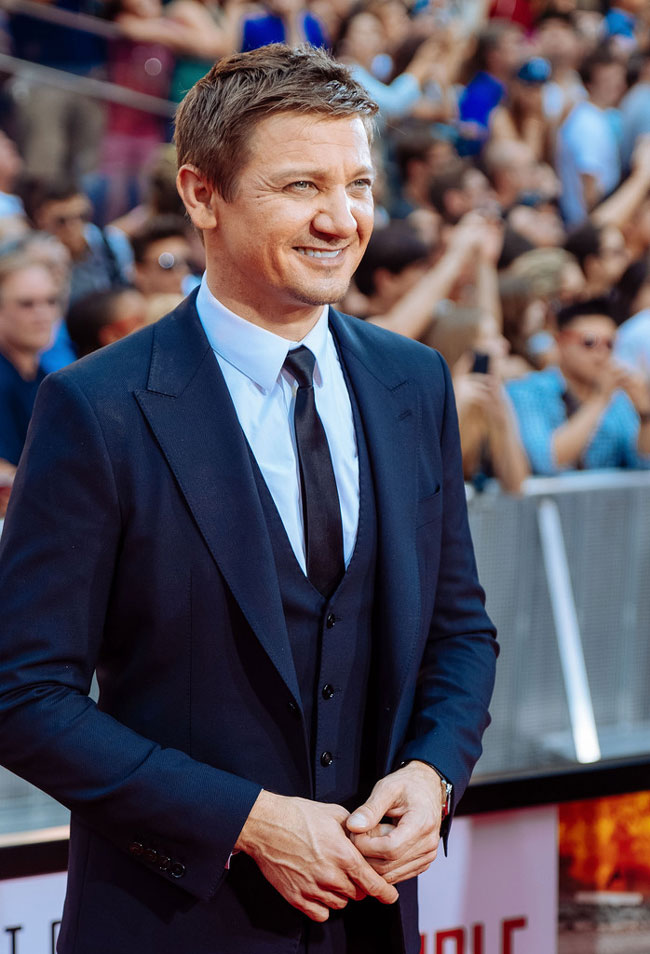 Jeremy Renner dressed in three piece blue suit combined with light blue shirt and blue tie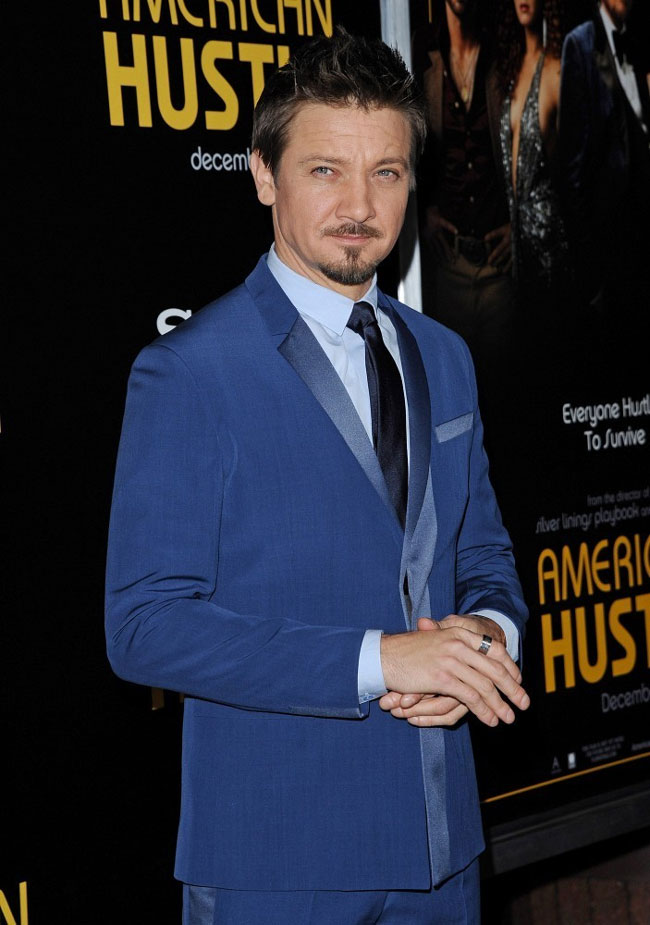 Jeremy Renner dressed in midnight blue suit satin revers combined with light blue shirt and blue tie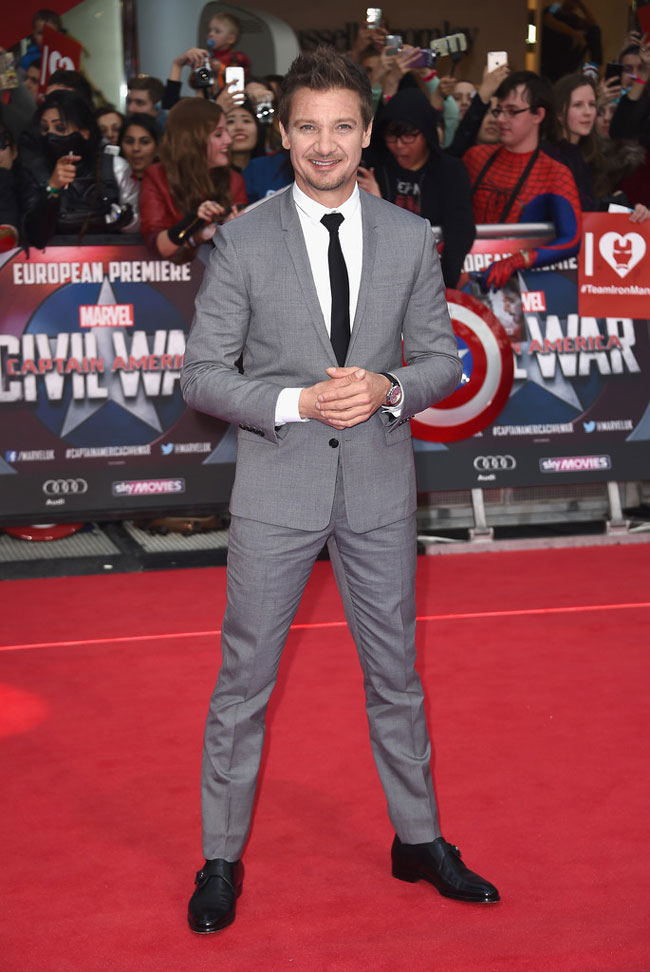 Jeremy Renner dressed in grey suit with black buttons combined with white shirt and black tie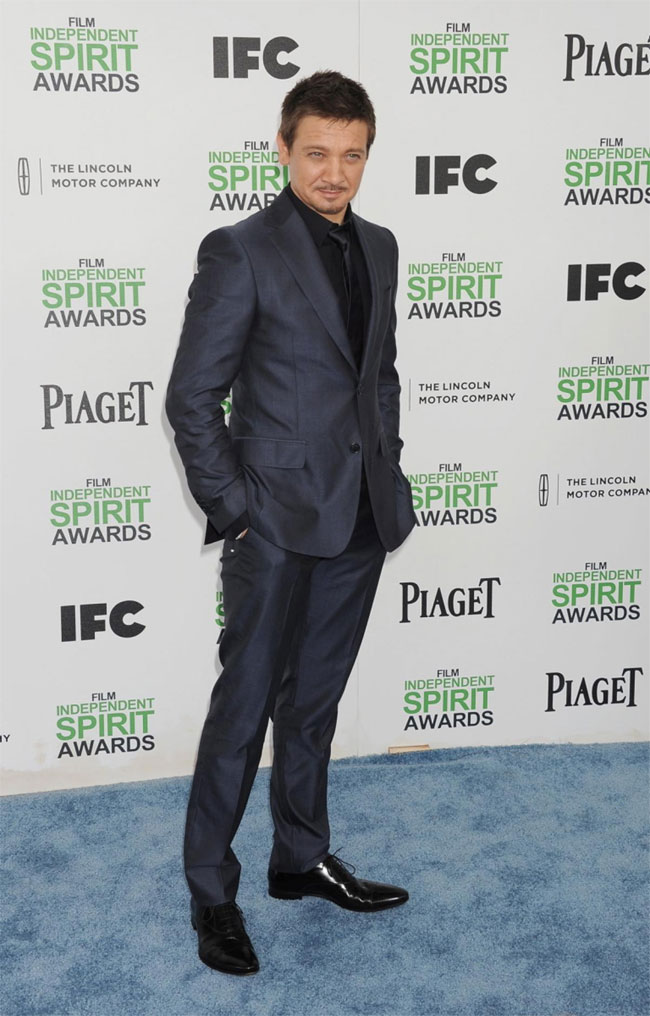 Jeremy Renner dressed in charcoal suit combined with black shirt and black tie

If you like the style of Renner, vote for Jeremy Renner in BGFN readers' voting for
Most Stylish Men 2017


Hits: 4362 | Leave a comment