Celebrities' style: Bobby Flay
Today, we are going to present you one of the finalists of Most Stylish Men contest - Bobby Flay and we will show you some of his best suit choices during the years.
Robert William "Bobby" Flay was born on 10th of December 1964. He is an American celebrity chef, restaurateur, and reality television personality. He is the owner and executive chef of several restaurants - Mesa Grill in Las Vegas and the Bahamas; Bar Americain in New York and at Mohegan Sun, Uncasville, Connecticut; Bobby Flay Steak in Atlantic City; Gato in New York, and Bobby's Burger Palace in 19 locations across 11 states.
Flay has hosted several Food Network television programs, appeared as a guest and hosted a number of specials on the network. Flay is also featured on the Great Chefs television series.
We, from the fashion world, knows Bobby Flay with his sense of style. The suits he wears can be described as carefully selected and combined with the best accessories.
Let's take a look of some of the best Flay's suit choices: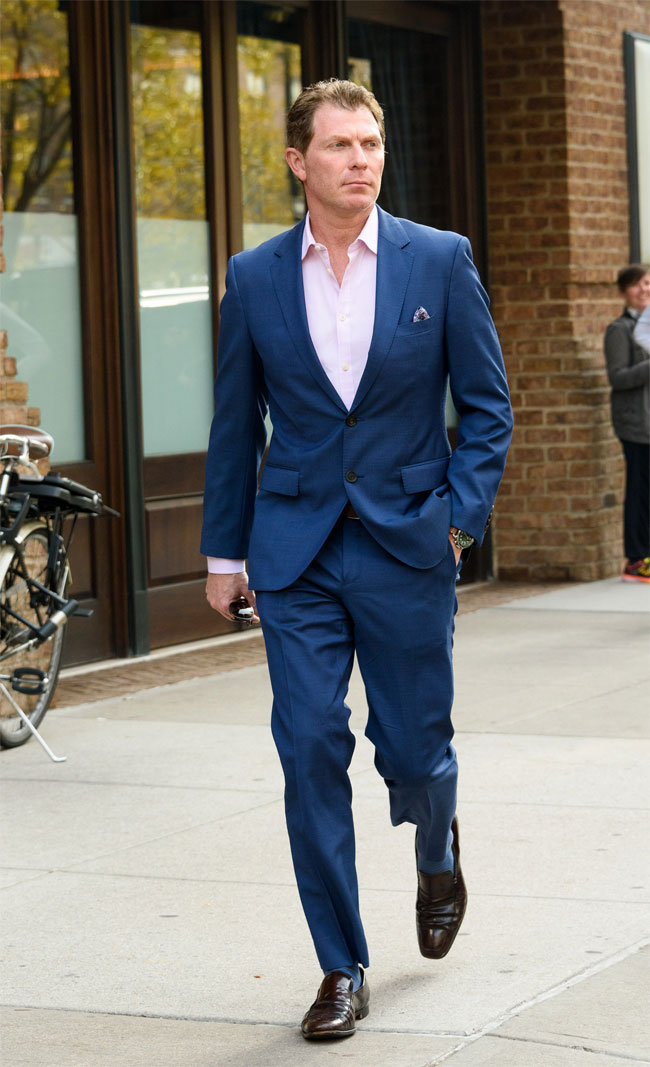 Bobby Flay dressed in blue suit combined with soft pink shirt and dark brown shoes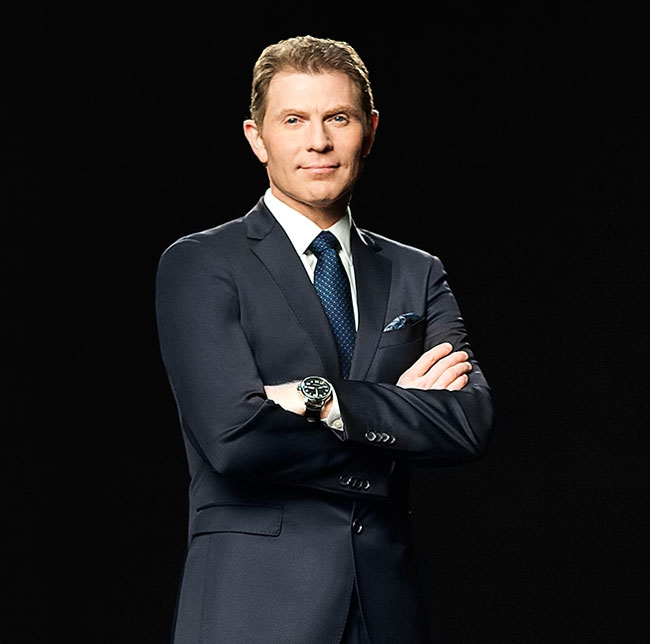 Bobby Flay dressed in grey suit combined with white shirt and dotted tie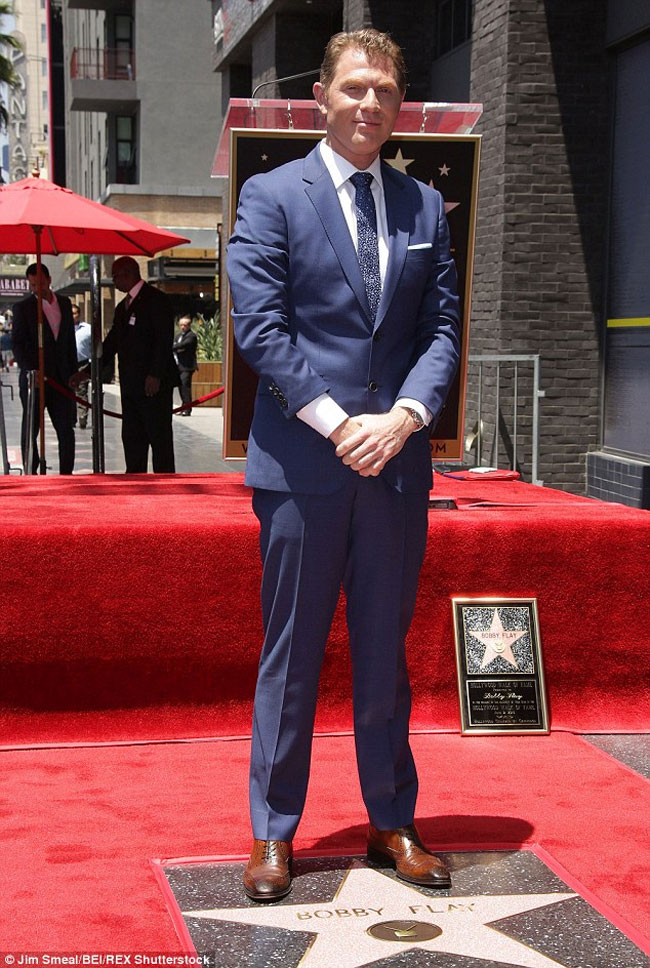 Bobby Flay dressed in blue suit combined with white shirt,printed tie and white handkerchief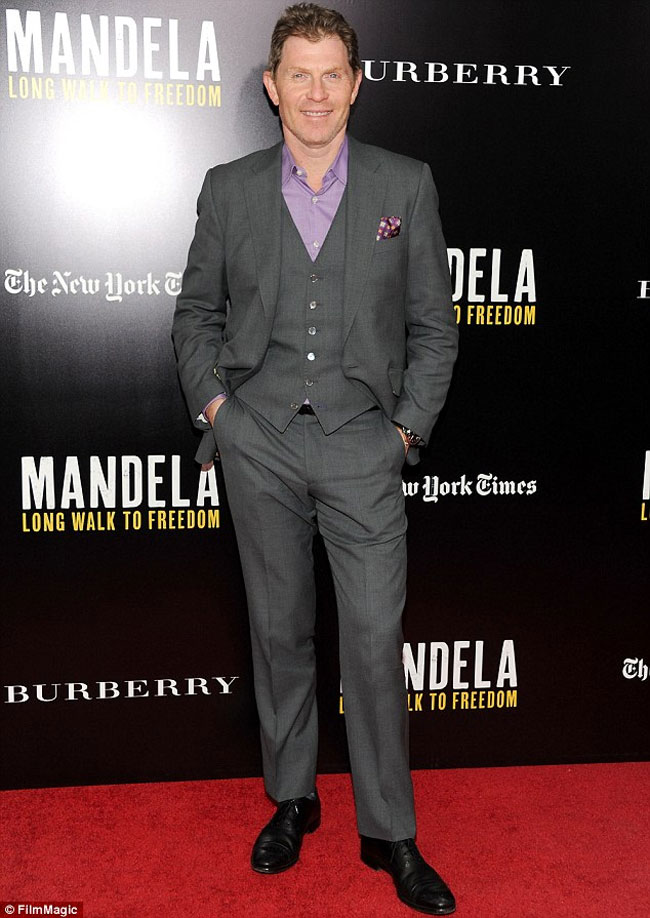 Bobby Flay dressed in three-piece grey suit combined with light purple shirt and a handkerchief in the same purple shade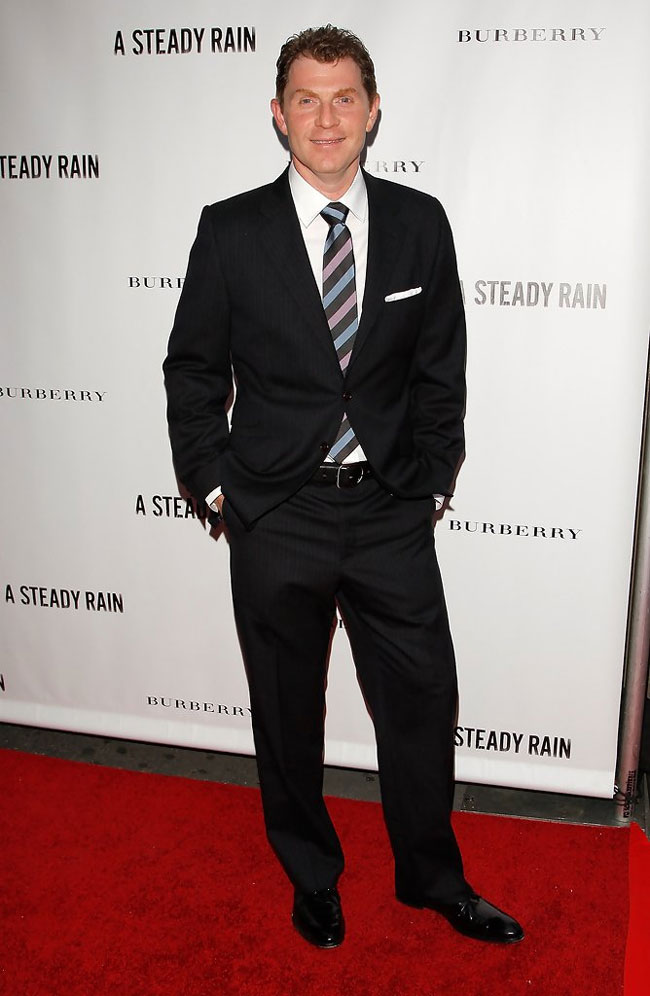 Bobby Flay dressed in black suit combined with white shirt, white handkerchief and colourful tie

If you like his style, vote for Bobby Flay in BGFN readers' voting for
Most Stylish Men 2016


Hits: 8203 | Leave a comment