Maison Margiela Spring/Summer 2017 collection
Maison Margiela continues the hallowed house's tradition of breaking garments to display how they work: suits have been torn apart, sewn and held together with rope-belts; the seams outlined like veins and blueprints, elevating the idea of an unstructured or deconstructed blazer.
Some garments look to be half-complete, sleeves dangling off models' shoulders. Fine silks emblazoned with foxes jumping over fences have been recycled for billowing shirts and wide-legged trousers alike.
There was cool and carefree tailoring based on soft shoulders and rolled up cuffs. The unfinished constructions also upped the ante of shirts, some of which were patched together from contrasting fabrics — chambray, knit and poplin — or were buttoned instead of sewn.
The colour palette is in neutral colours such as grey, green, black, navy blue and beige.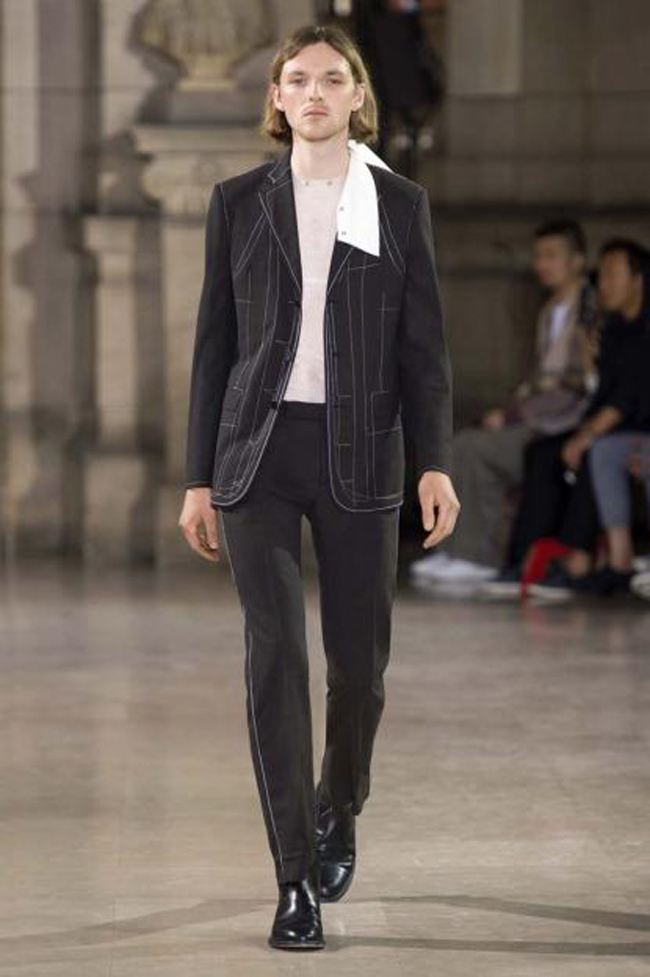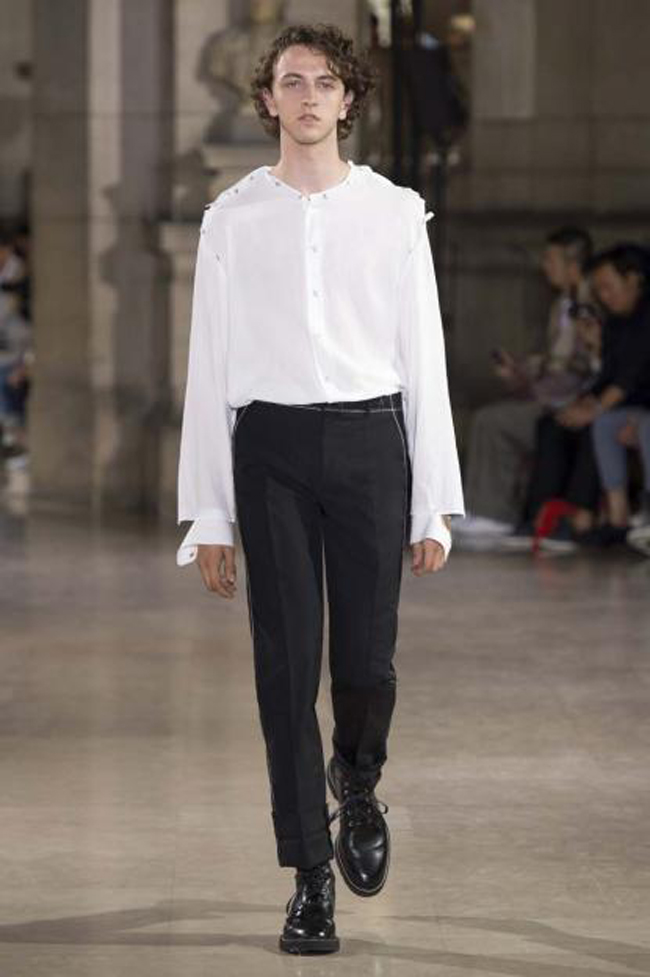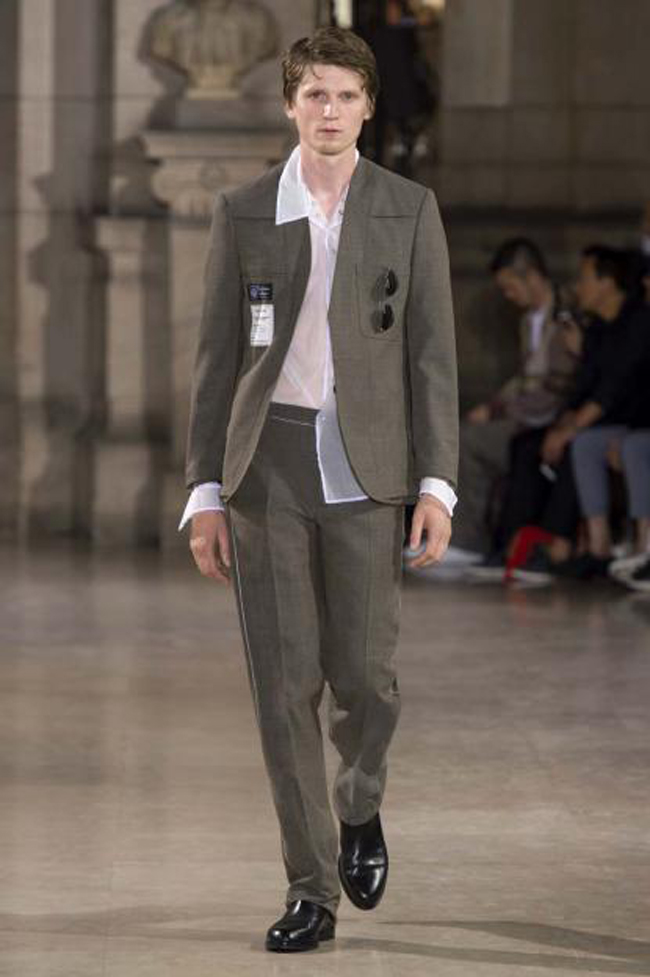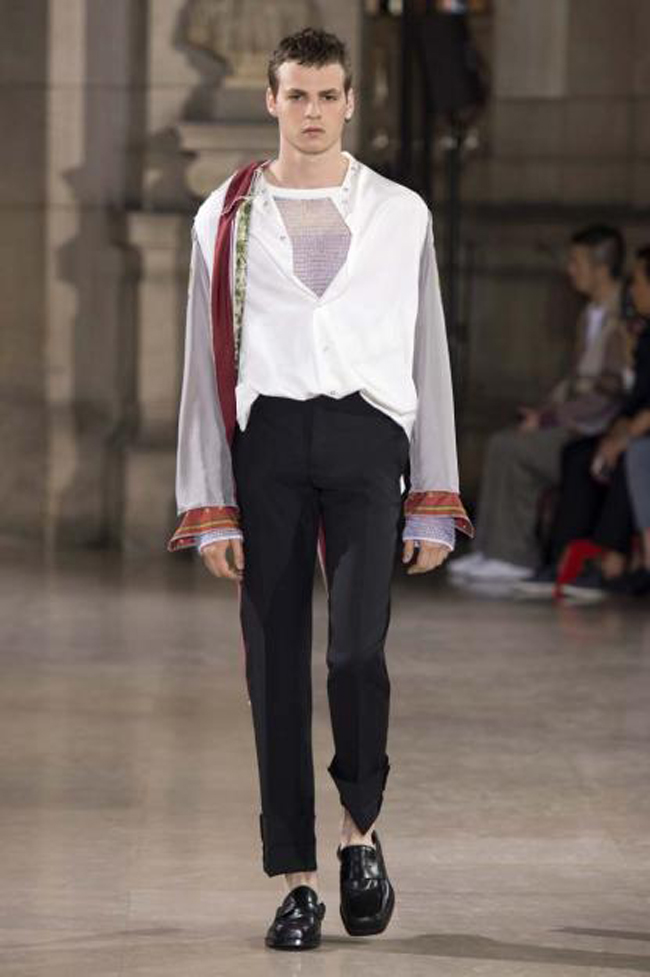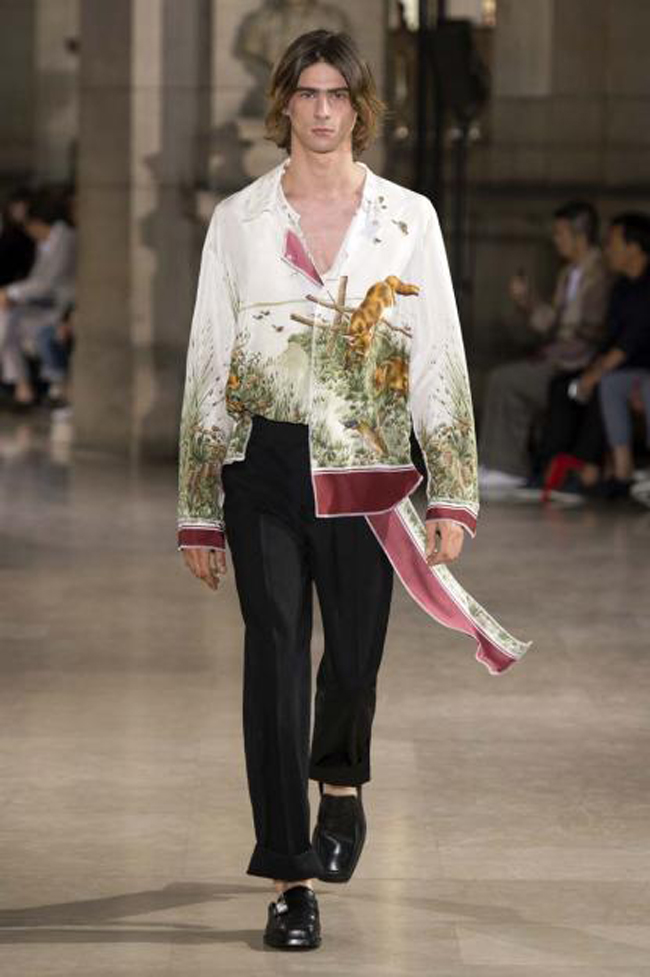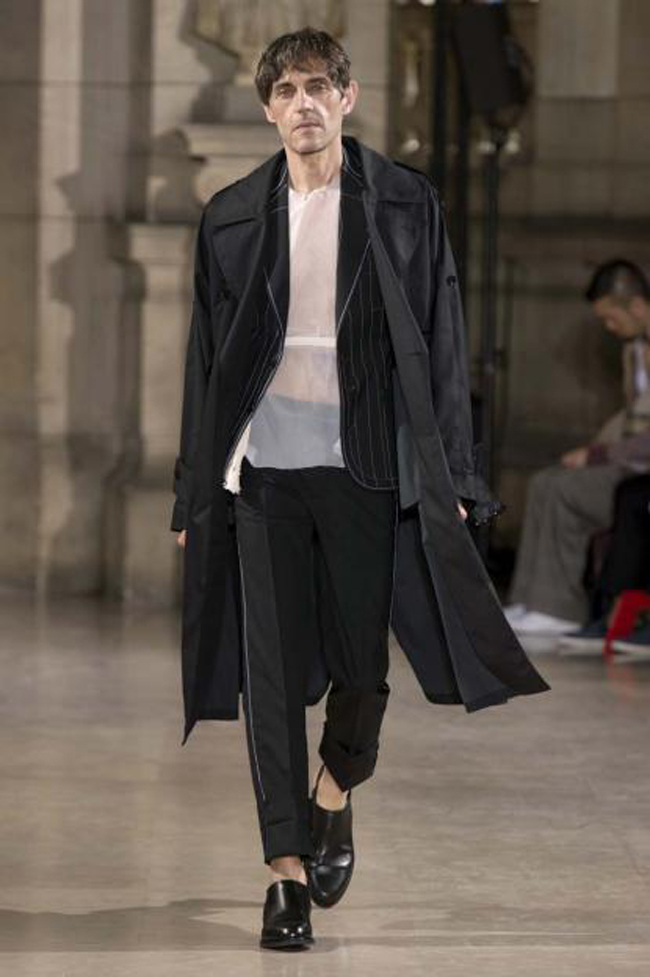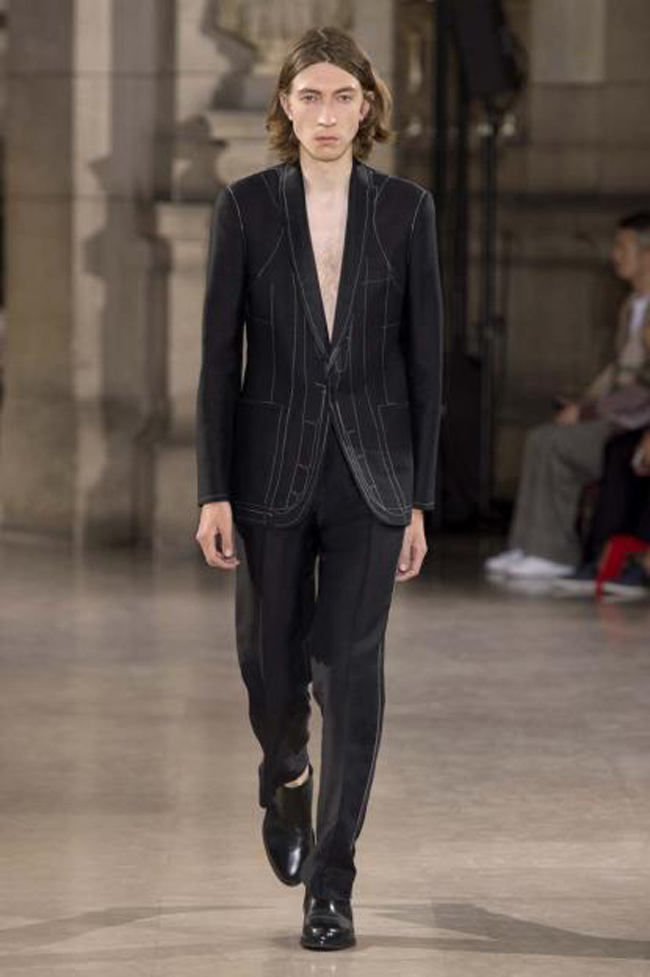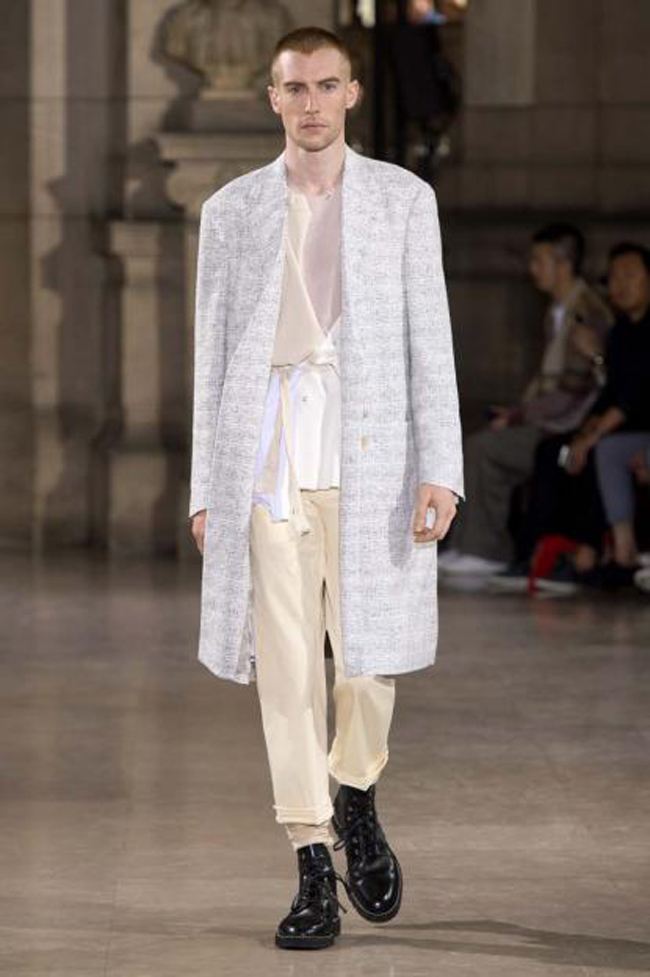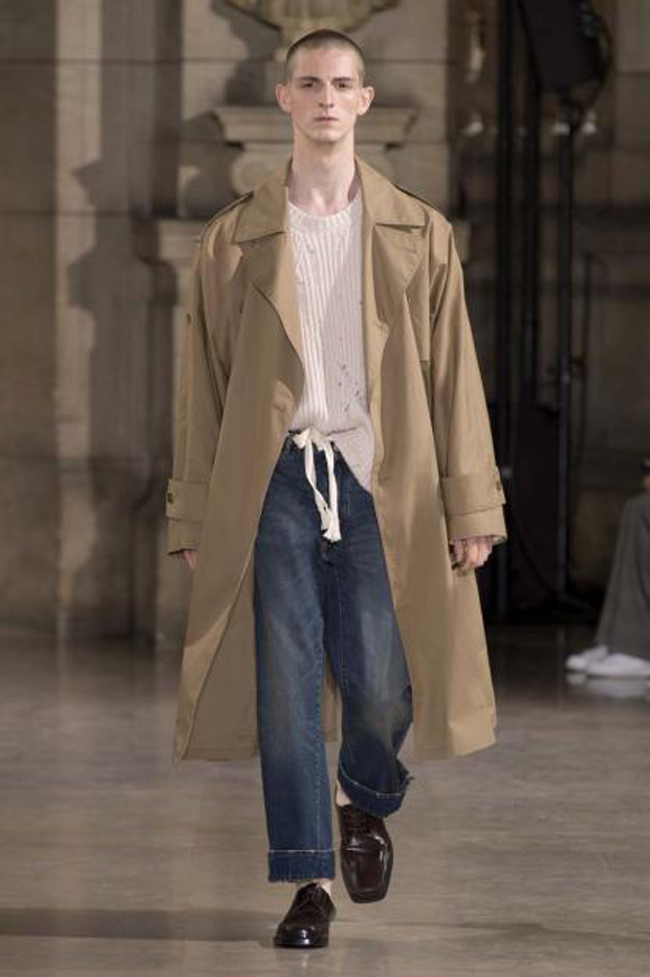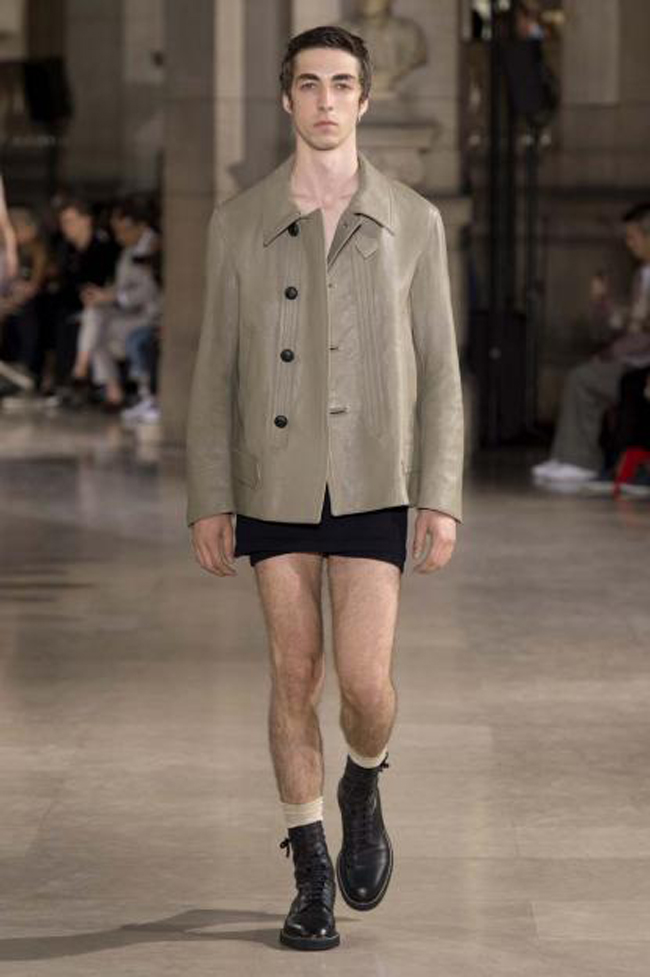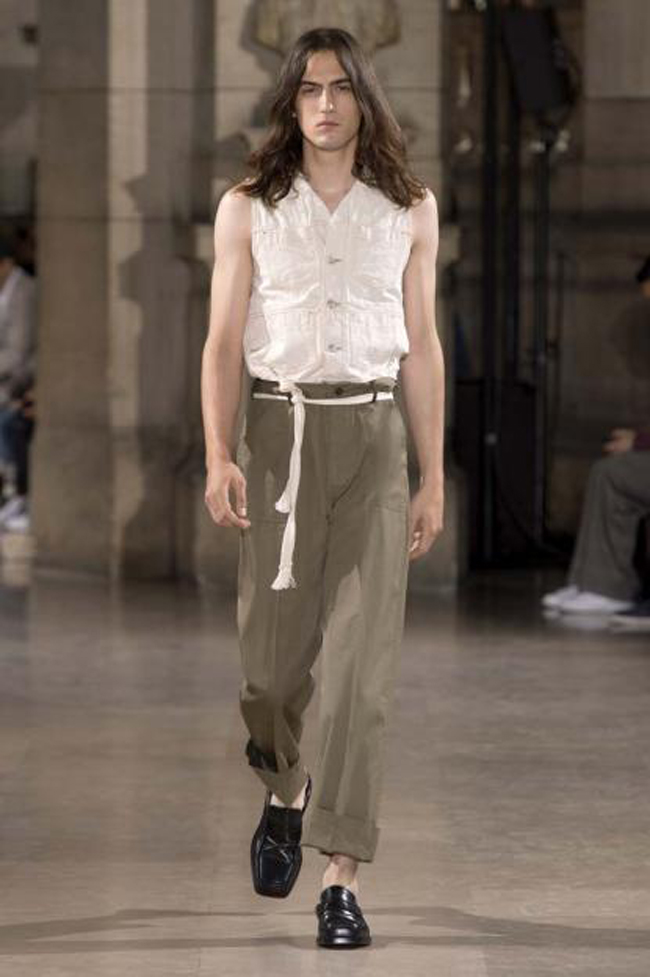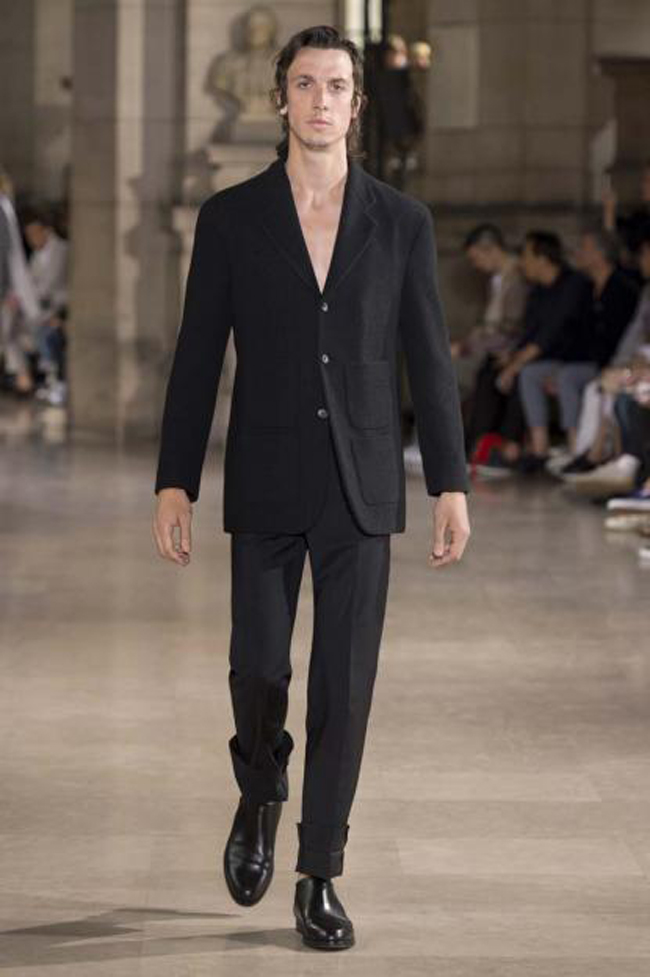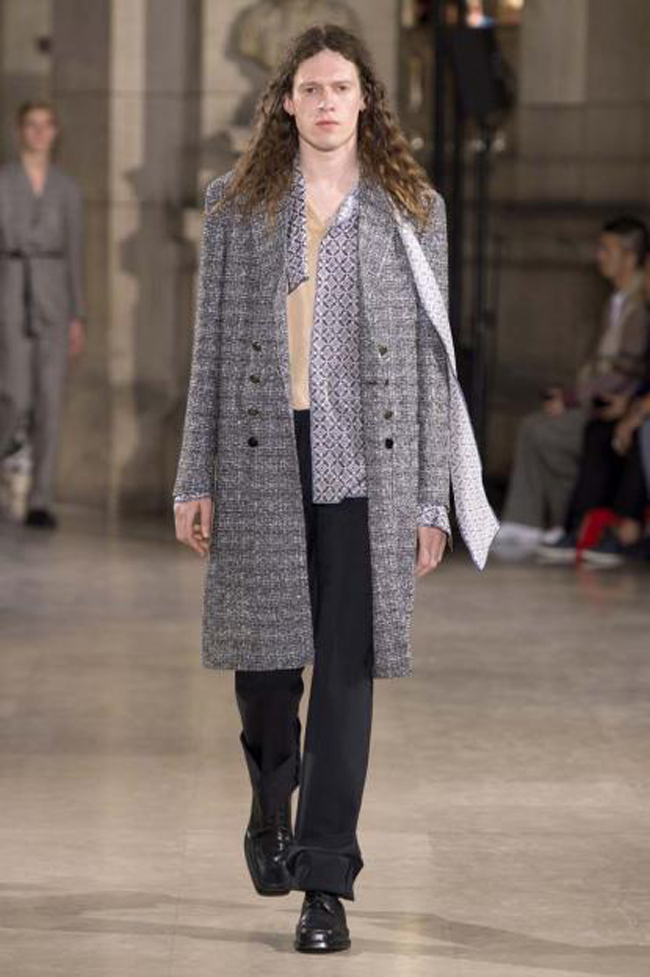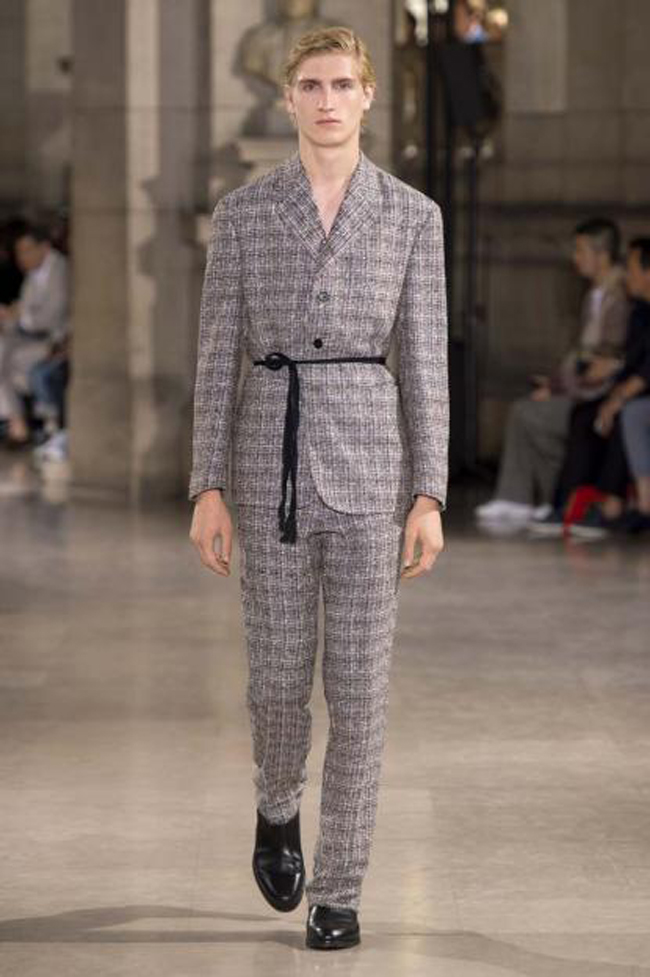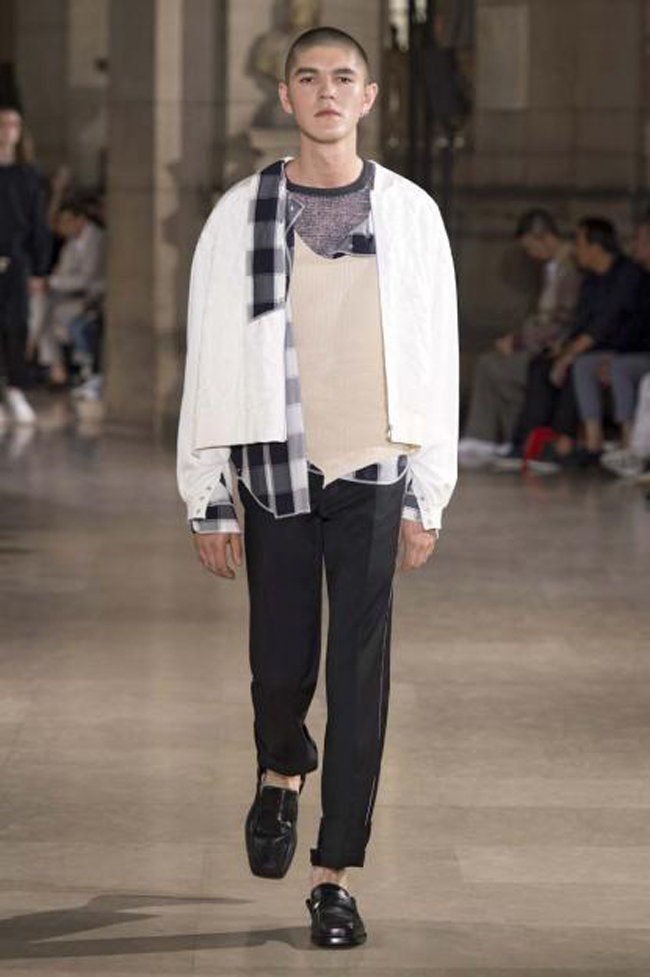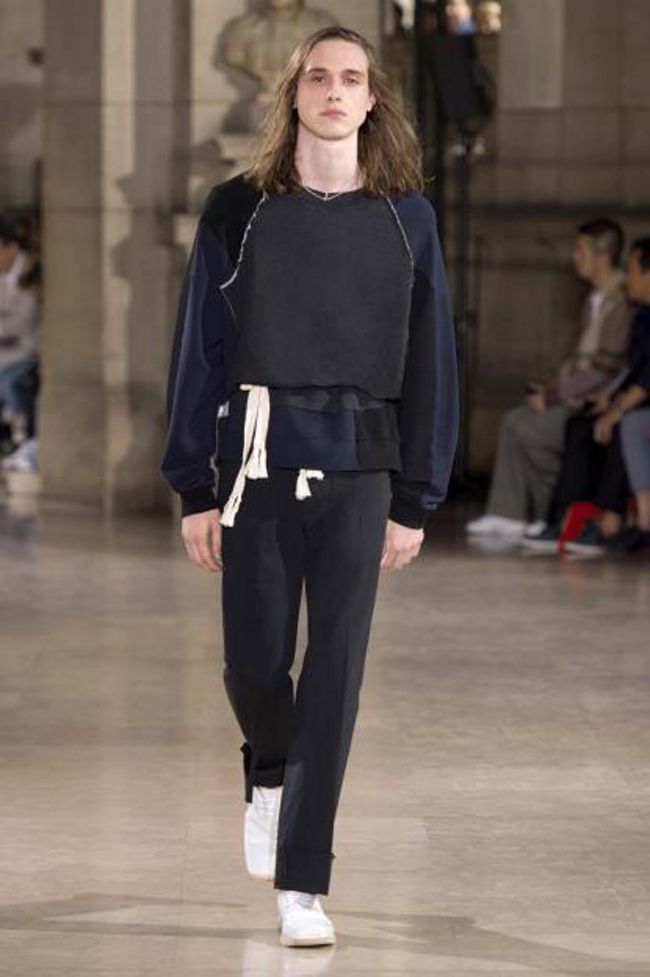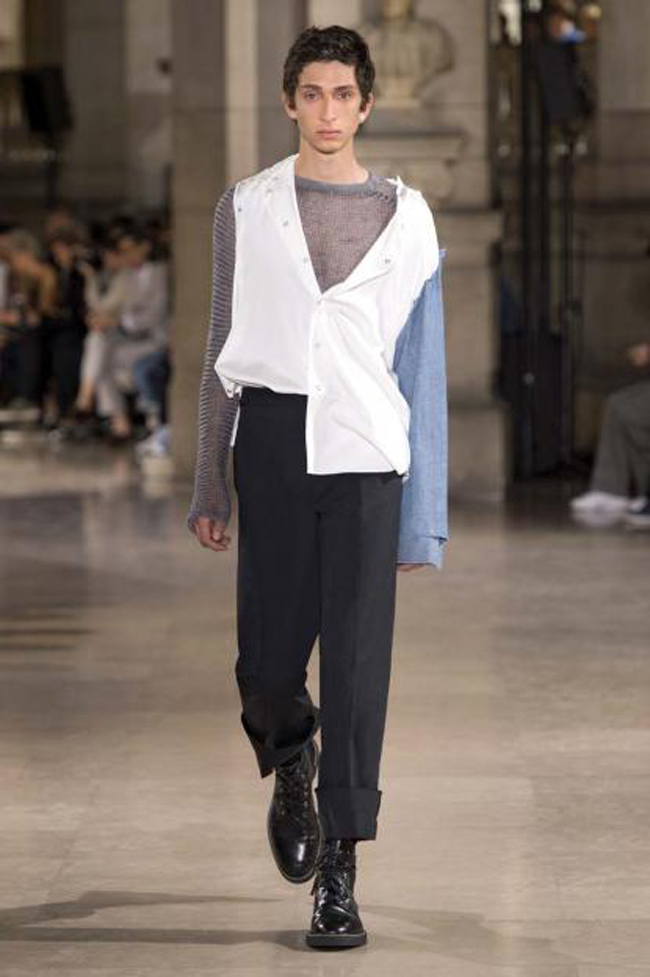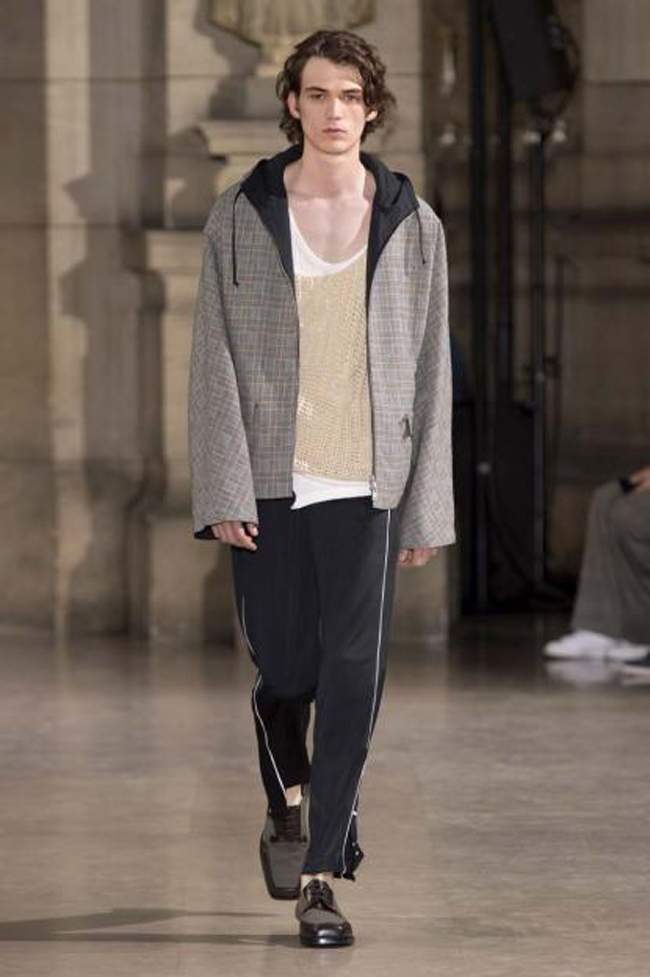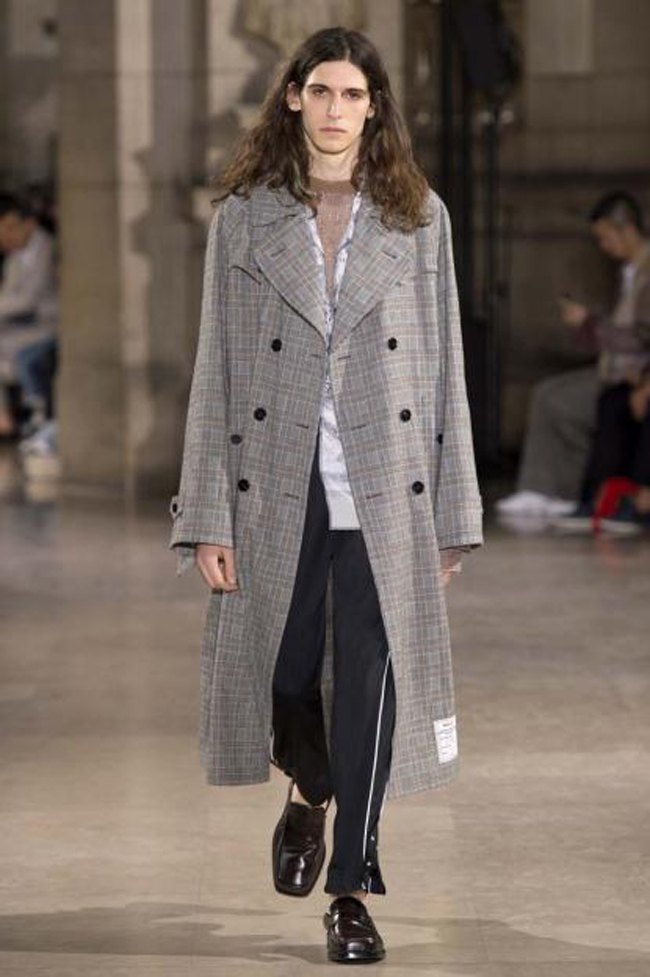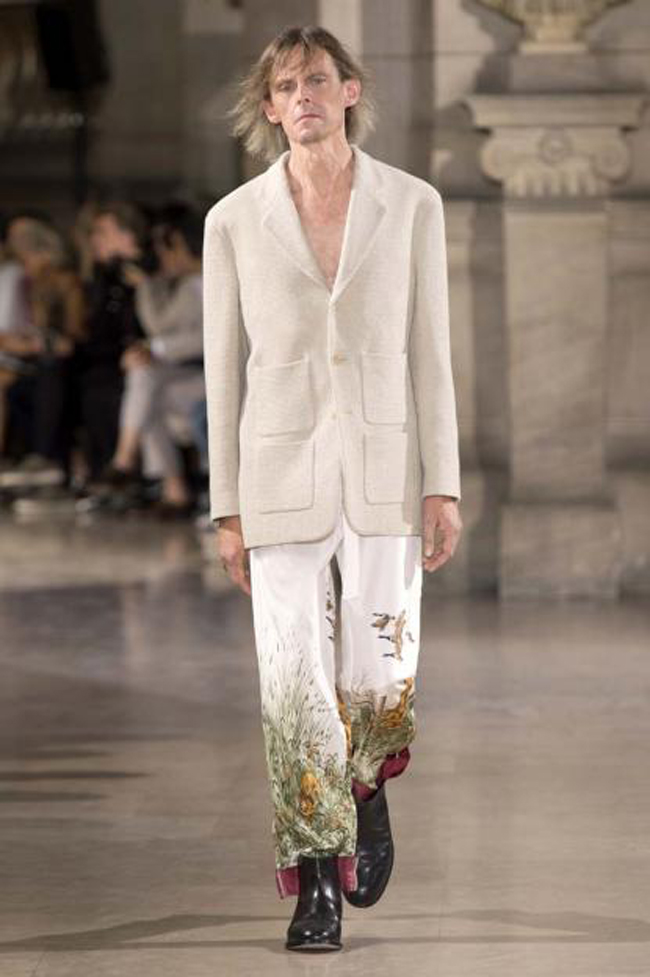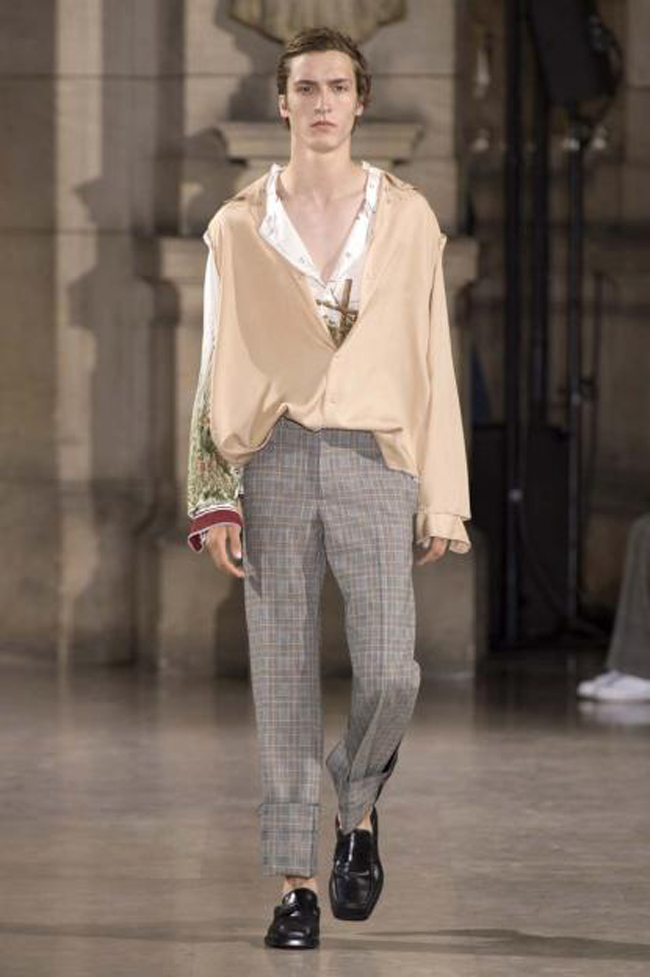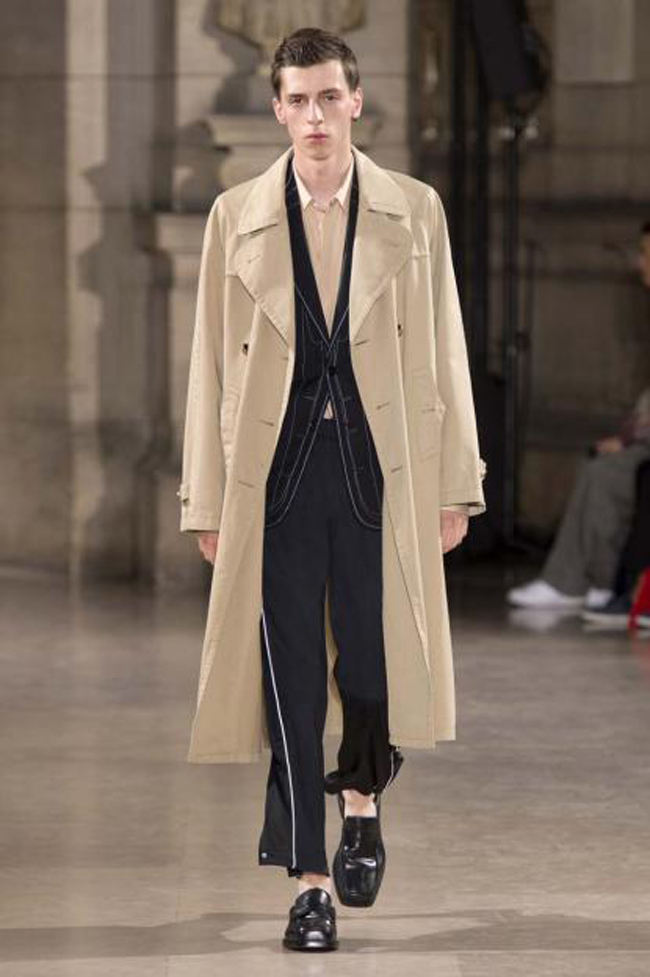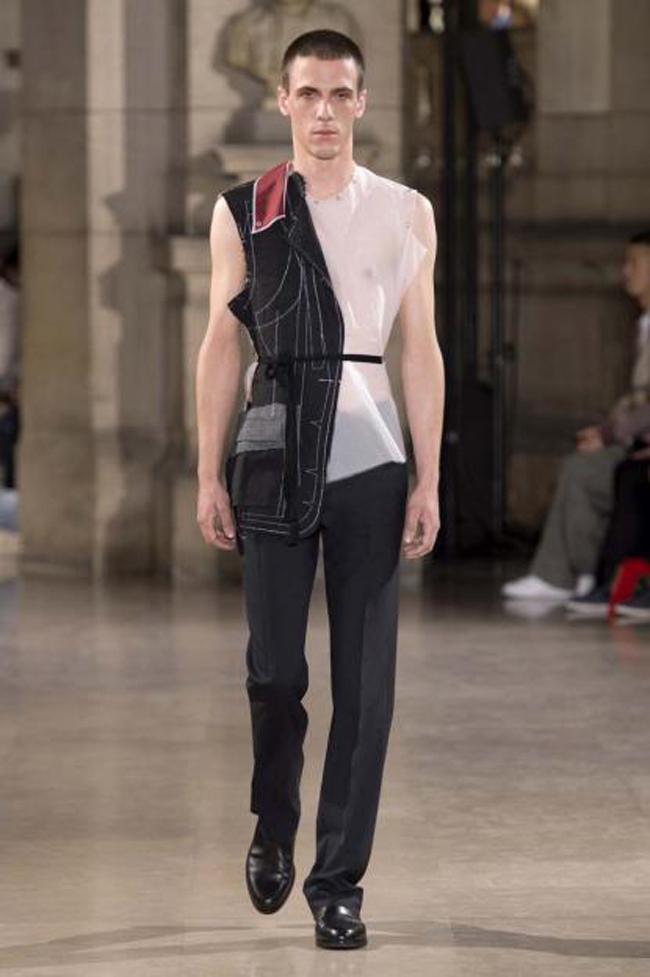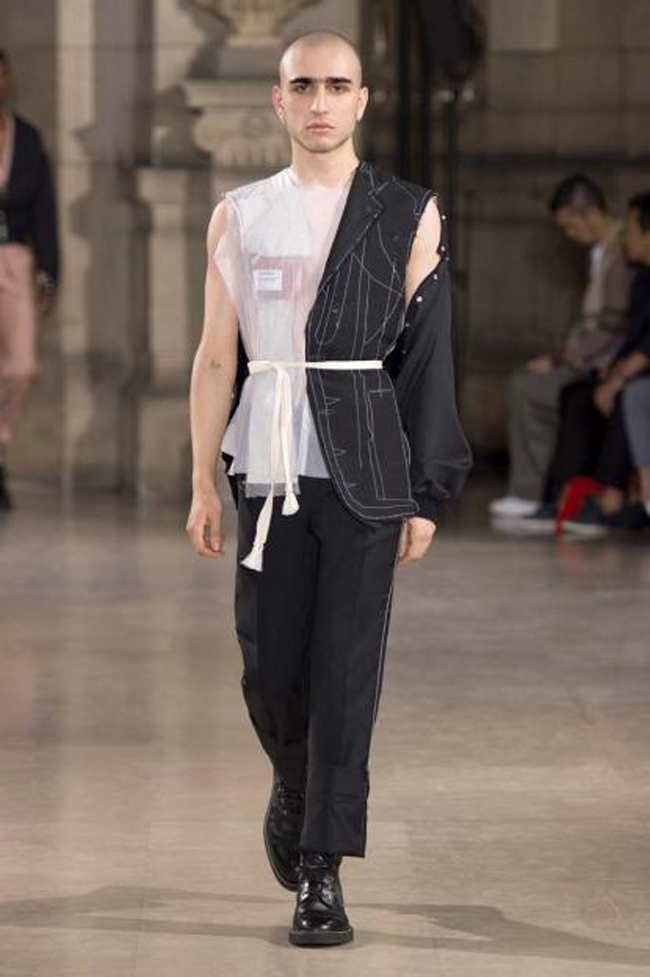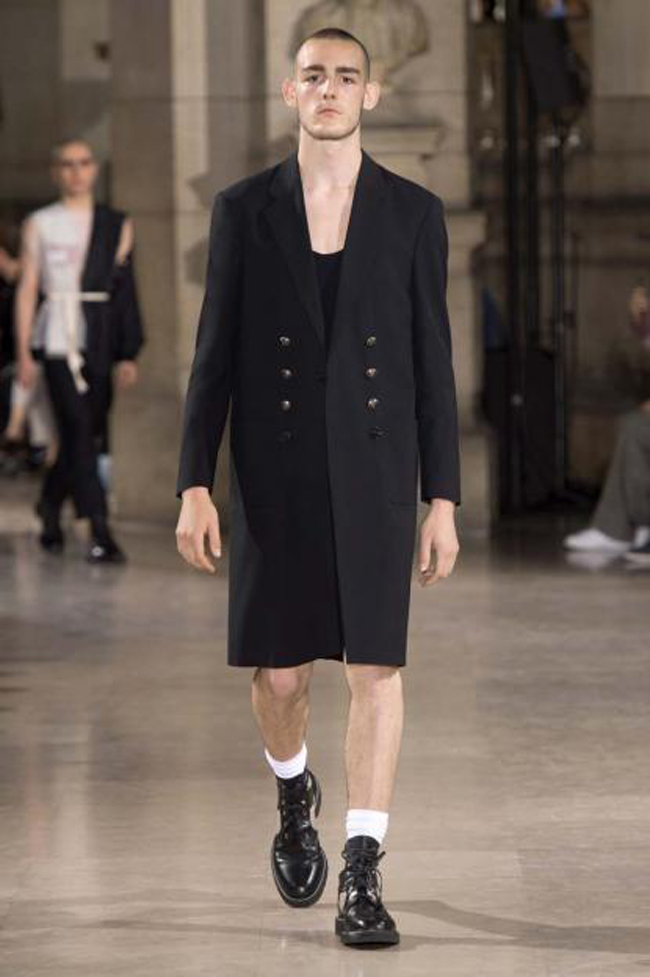 Photos: www.maisonmargiela.com


Hits: 3516 | Leave a comment