Custom Clothing in Washington by Michael Thomas Clothiers
Michael Thomas Clothiers has a passion: making every client look their very best with custom clothing of unparalleled quality and design. Founder Tom Comeau has decades of experience selecting luxurious fabrics and meticulously designing garments that fit the personal and professional image of each individual customer, both gentlemen and ladies. Tom is joined at M.T. Clothiers by wife Lori, son Michael and daughter Kristen in a growing family business that has acquired an extremely loyal following.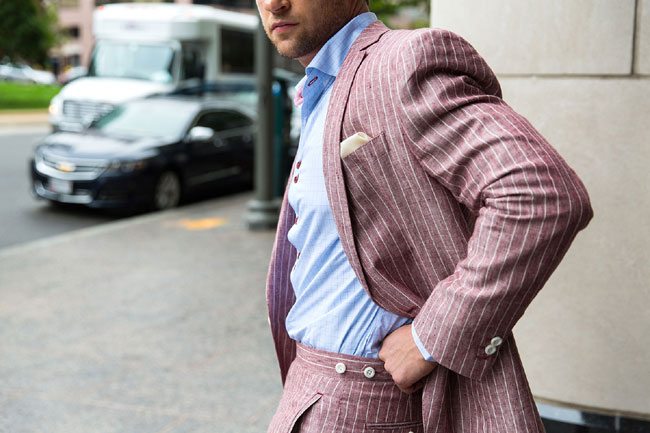 A custom Bespoke suit that is refined and commands attention for the right reasons is an investment that will pay for itself for many years to come. An expertly tailored custom suit will tell the world a lot about the person who wears it and where they are headed, whether one is in the boardroom or the dining room. Those looking for an unmistakable air of sophistication want a reliable custom clothier that will create customized wardrobe that fits each client's unique tastes and measurements. Boasting many years in the fashion industry, Michael Thomas Clothiers is proud to be the trusted name in custom Bespoke suits in DC. Ranging $895 to $7,000 in price, each of their striking creations features precise fits, perfect silhouettes and an endless number of styling options only limited by one's imagination! They believe that every client should feel confident in a custom-made Bespoke suit and that it should be of unmatched design and quality. The skilled team of expert tailors and stylists at Michael Thomas Clothiers make customer satisfaction a top priority, helping clients to put their best (suit) forward!

an extremely loyal following.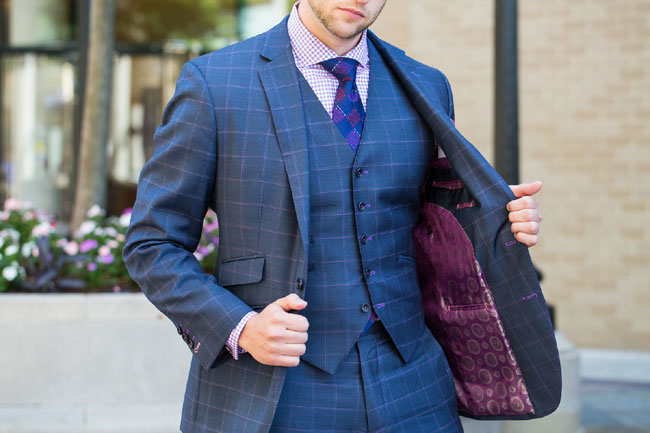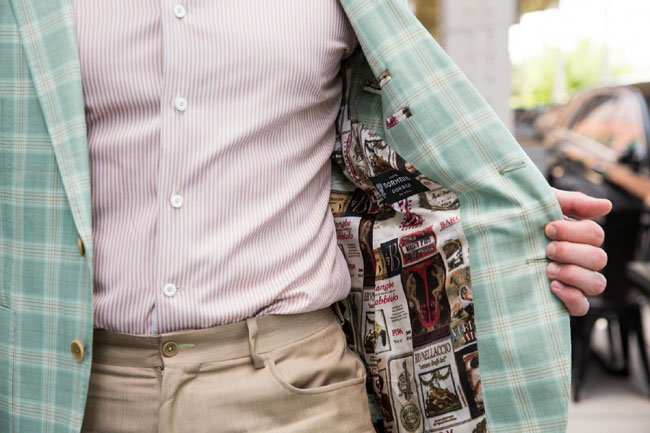 Michael Thomas Clothiers engages clients in a one-on-one consultation, closet evaluation, and personal styling session to ensure that the end result is perfect. During this time, their master tailors take over 20 measurements and photos while showcasing our 3,000 different types of luxurious fabrics one can choose from. They proudly offer materials from the world's finest mills including: Zegna, Scabal, Holland and Sherry, Loro Piana and more! With the three secrets to great custom clothing in mind (fabric, silhouette and Bespoke detailing), the suit is then plotted, cut and hand-sewn using state-of-the-art technology.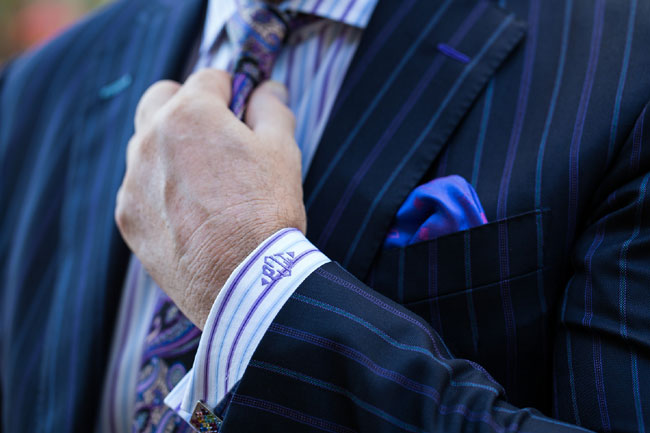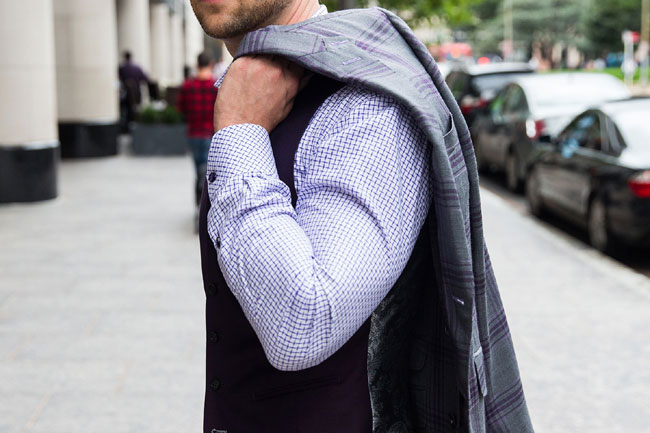 Photos and information: michaelthomasclothiers.com


Hits: 3637 | Leave a comment