Philipp Plein Spring/Summer 2017 collection - the basketball theme
A basket-ball court, cheerleaders, popcorn vendors, breakdancing mascots, the Harlem Globetrotters basketball team and infamous rapper Busta Rhymes all packed into a 3-D mapping experience set the pace for Philipp Plein's sports-driven, unconventional and high-geared Spring/Summer 2017 men's collection.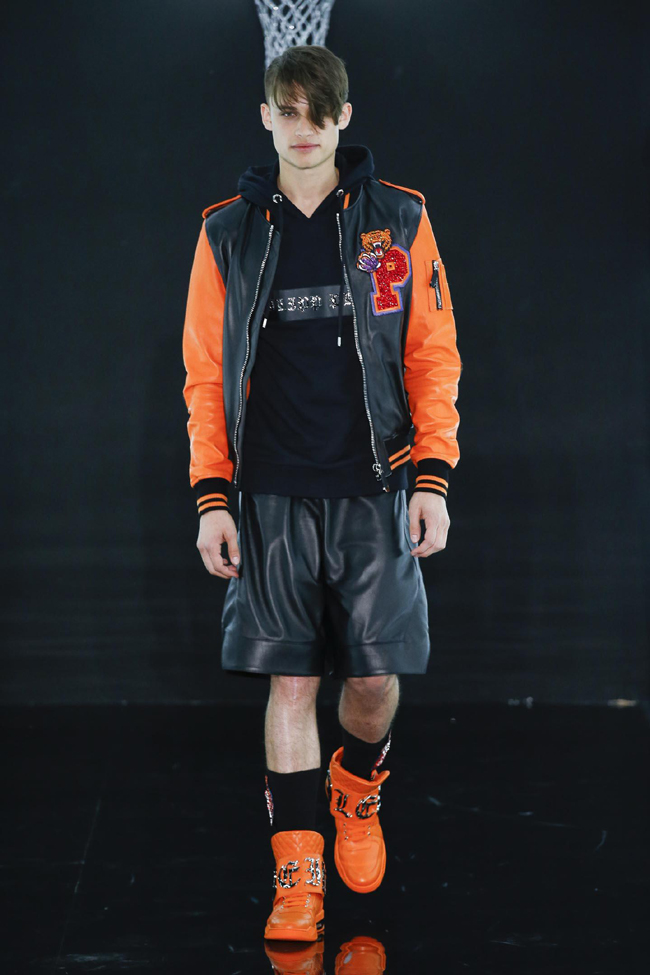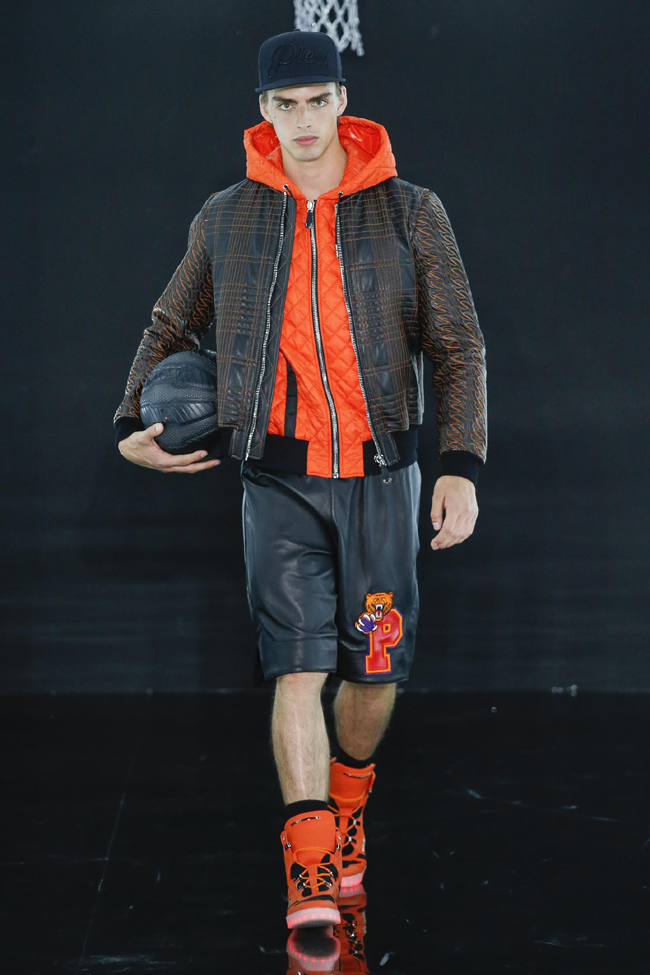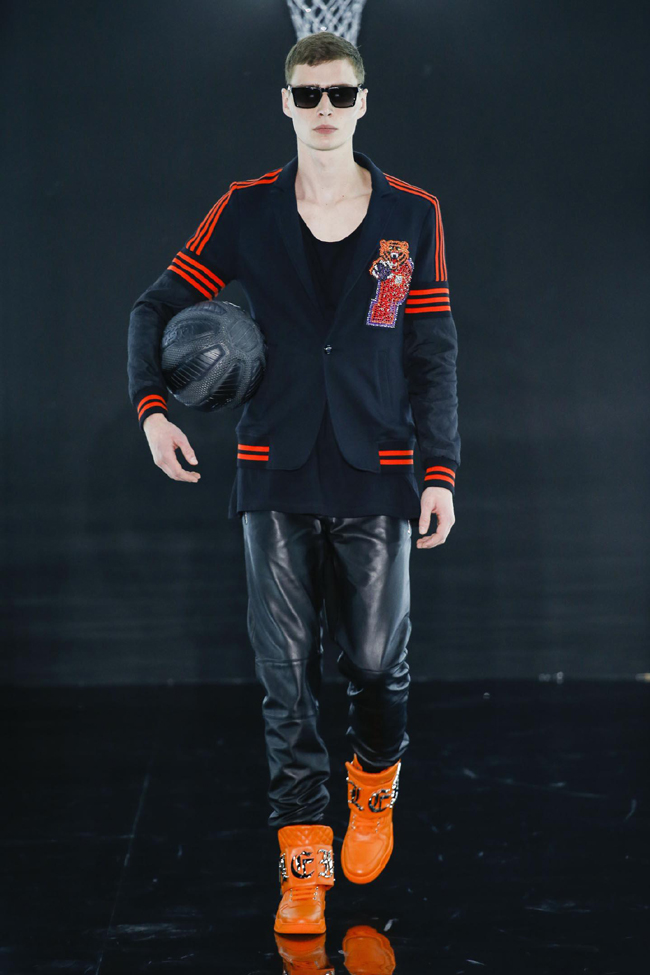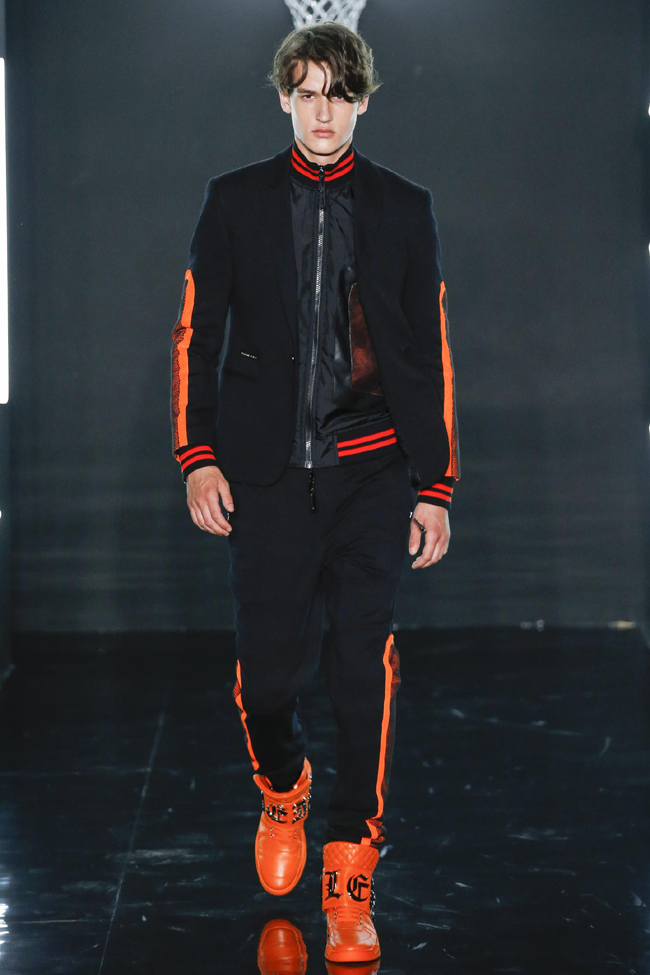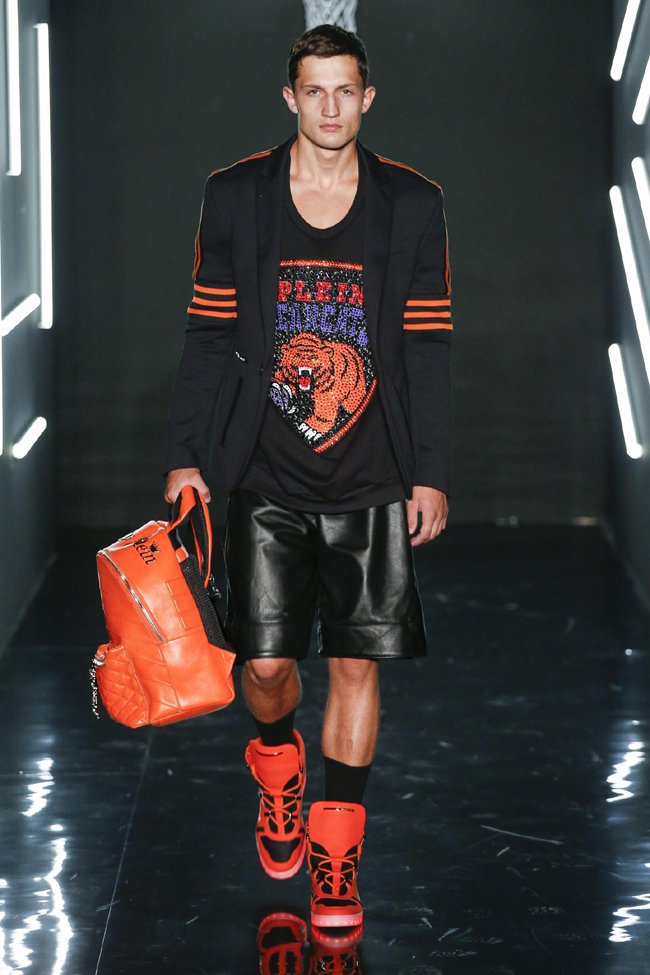 Tapping into boys' fascination with sports, led by the high-resonating buzz of the basketball world, Plein unleashes a dynamic sports-centric collection filled with bold all-American references, luxe details, a streetwear beat and high-sparkle flourishes.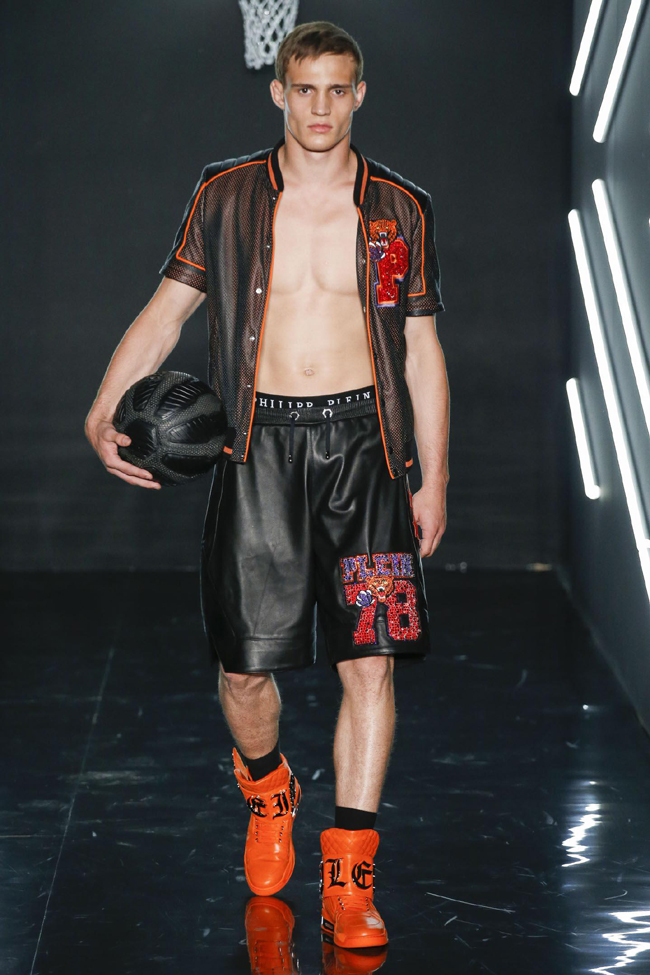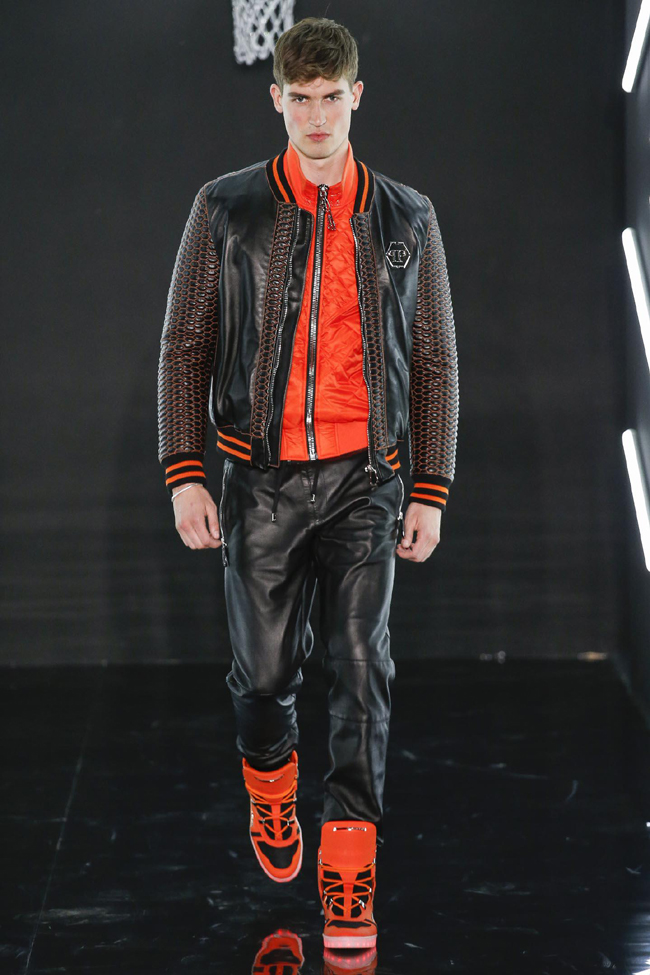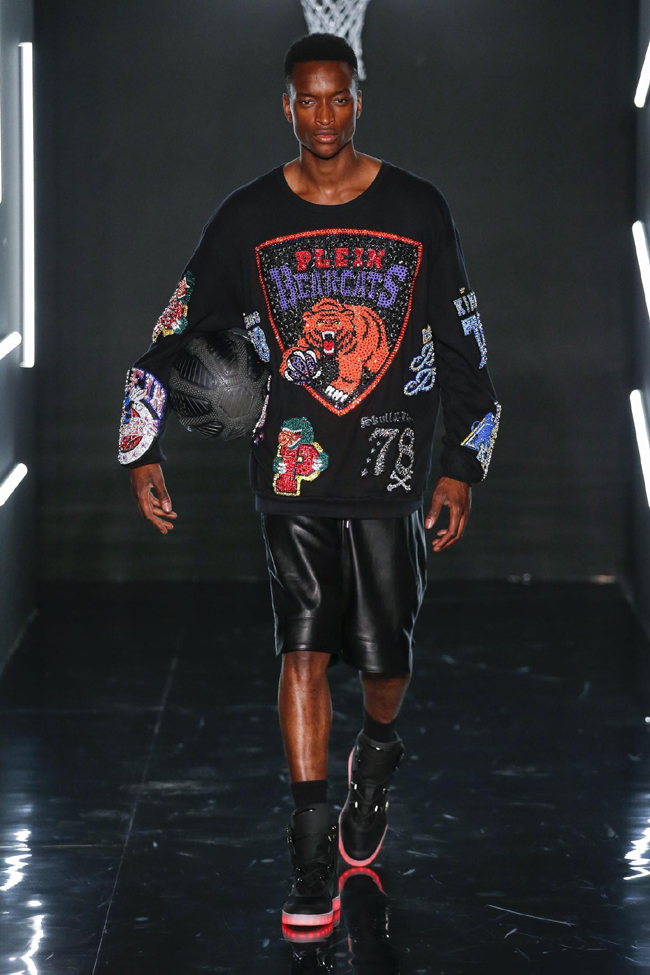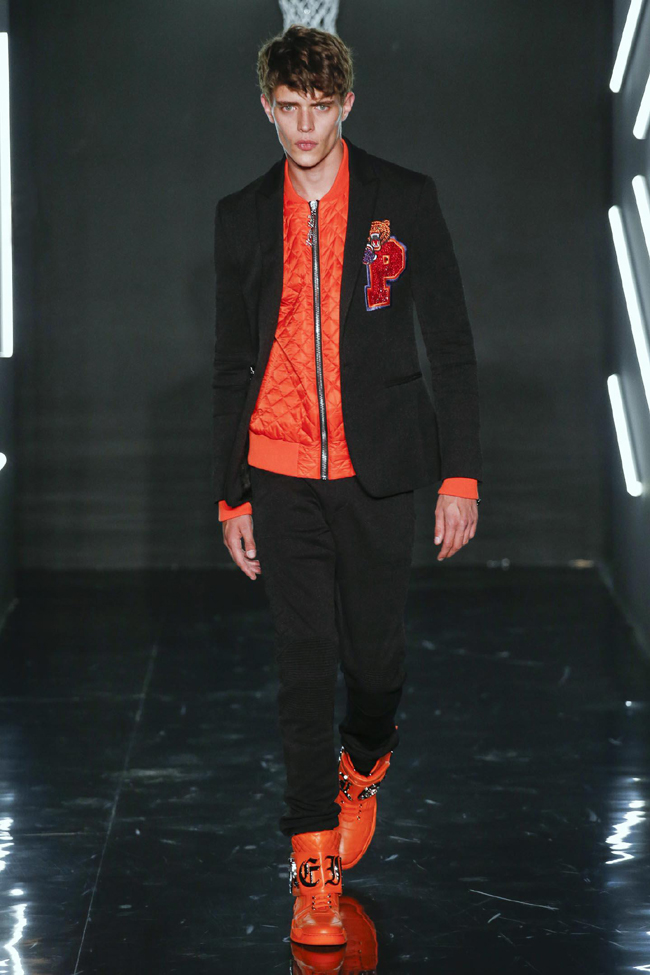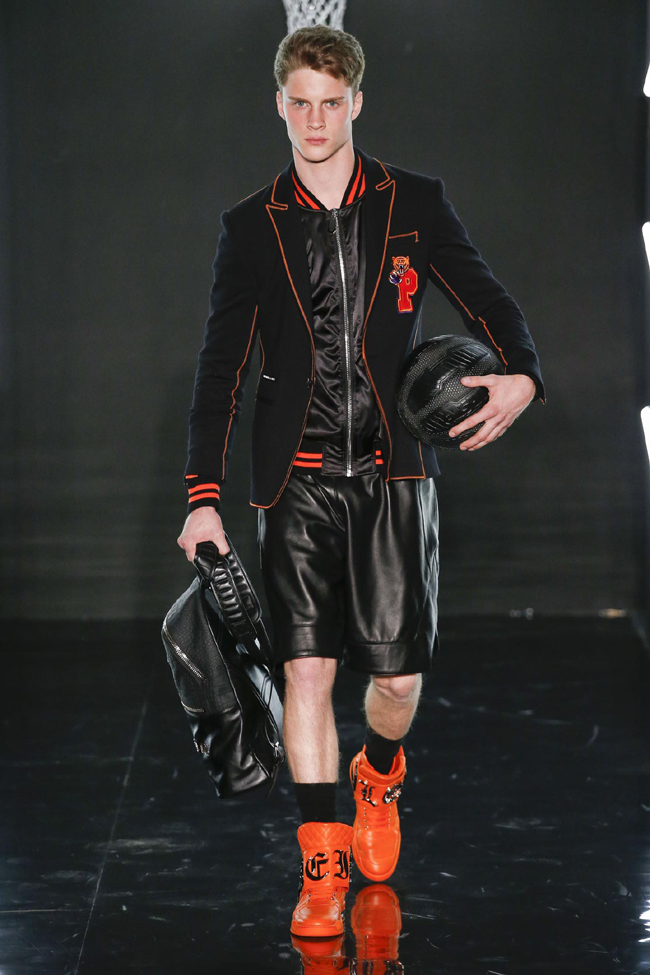 Tough-edged, strong, controlled and pulsating with energy, the line-up is divided in five different themes, each influenced by the characterizing elements of high-profile basketball teams – Kings, 78ers, Bearcats, Skull and Bones and the Warriors.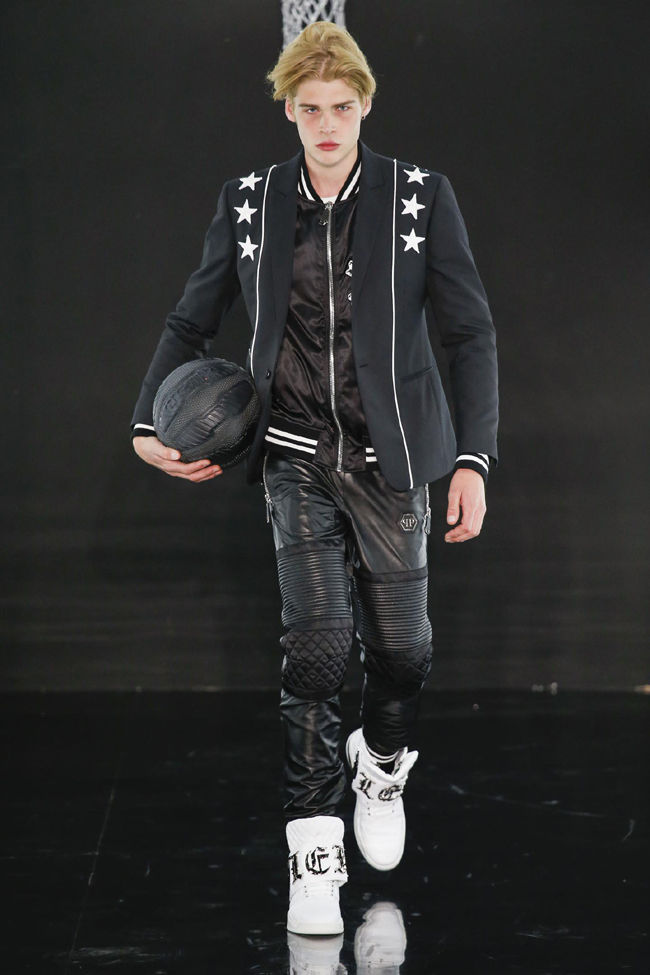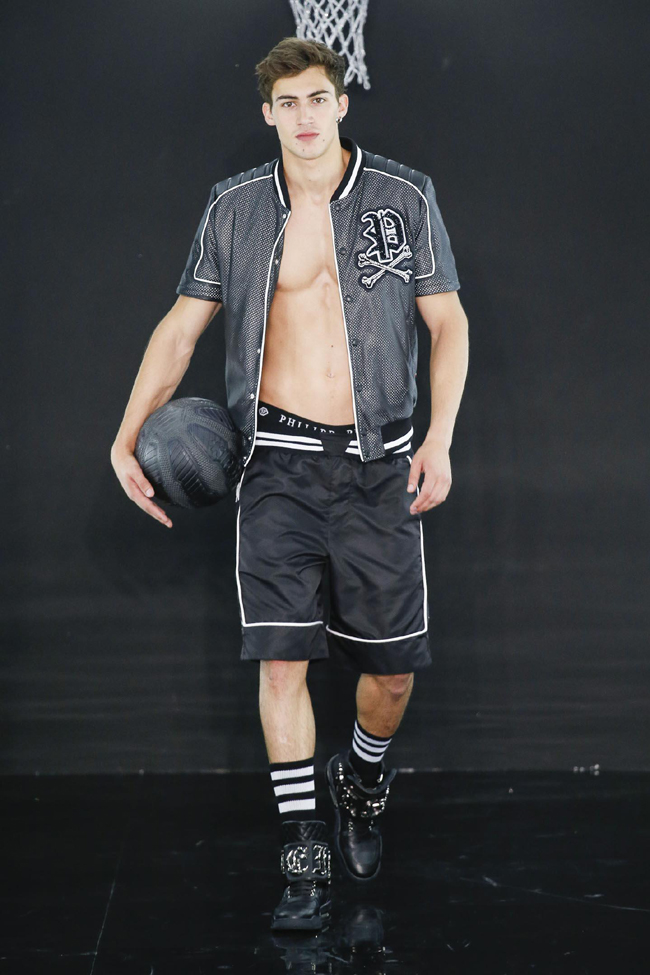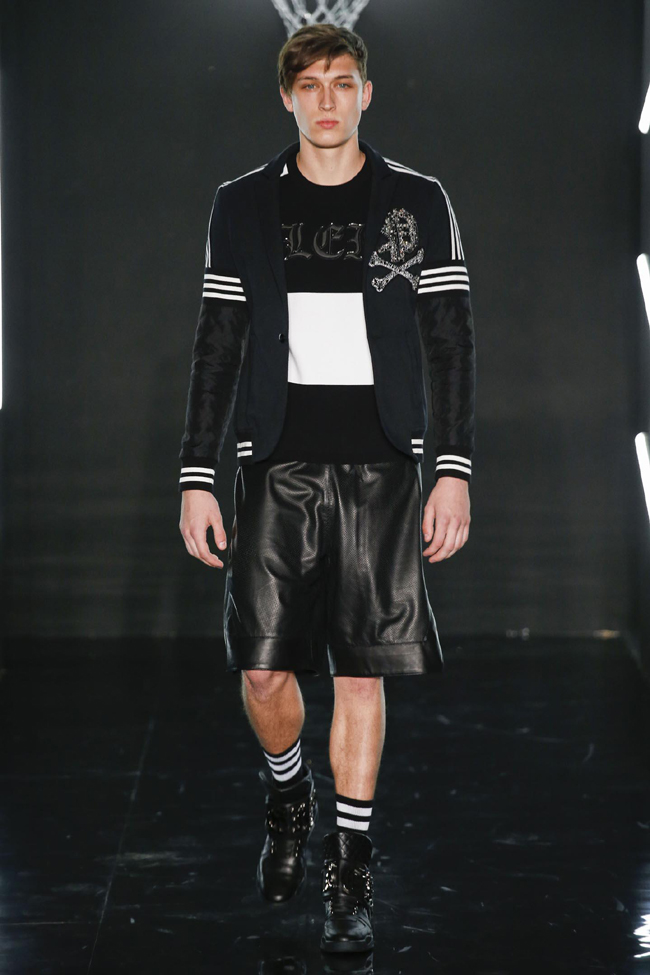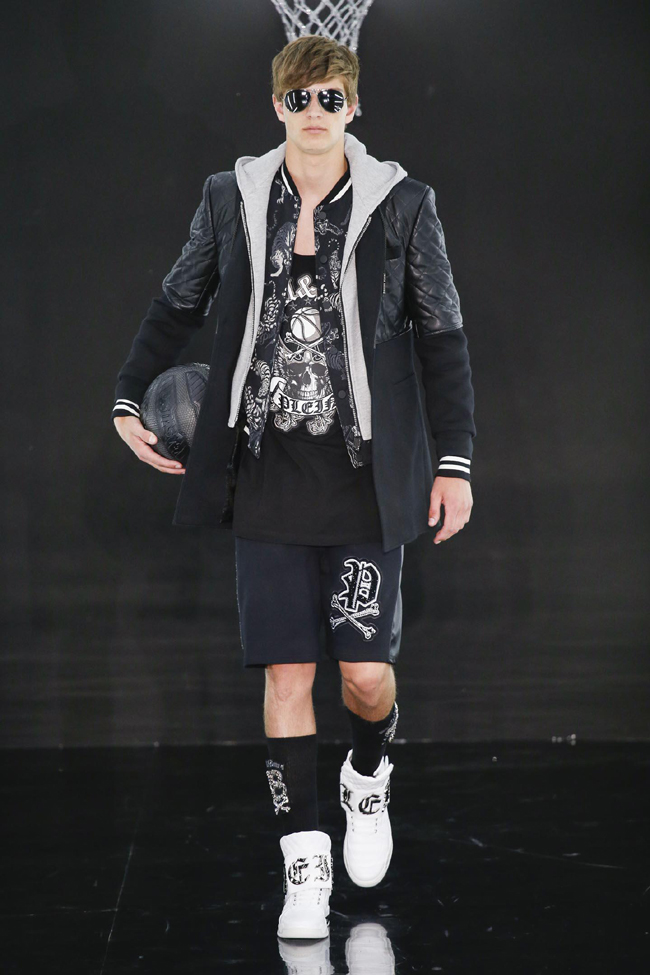 Black rules, either tonal or matched to orange, yellow and electric blue. In soft cotton jersey, blazers ooze leisure chic thanks to a mix of ribbed, padded, piped and perforated insets, details that also jazz up Plein's signature leather jackets and bomber styles. Often the back is densely embellished with labor-intensive sequined, rhinestoned and embroidered motifs. Here and there, stars twinkle with inventiveness on tops and bottoms.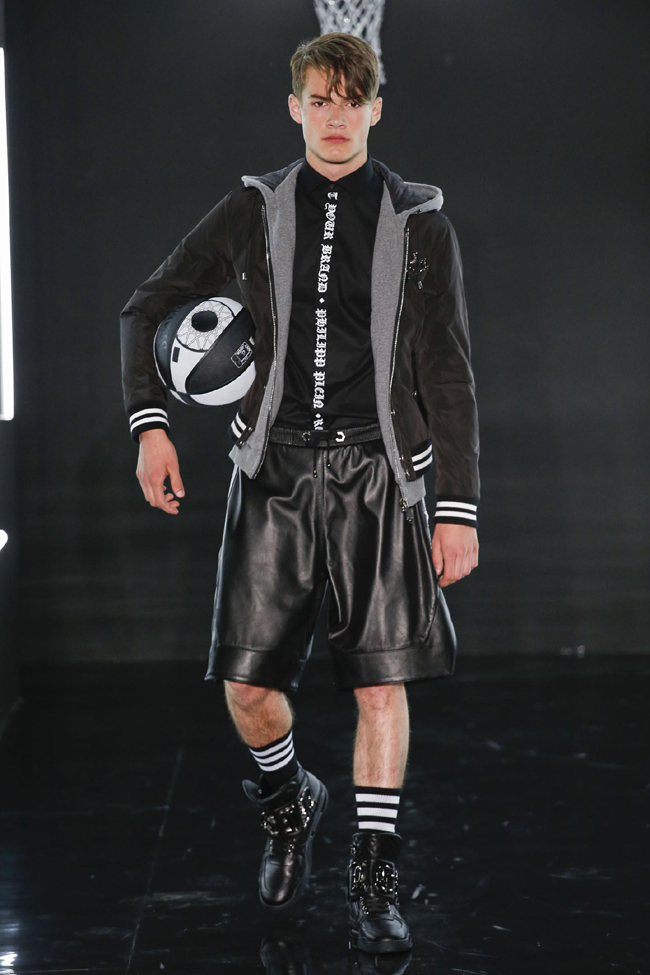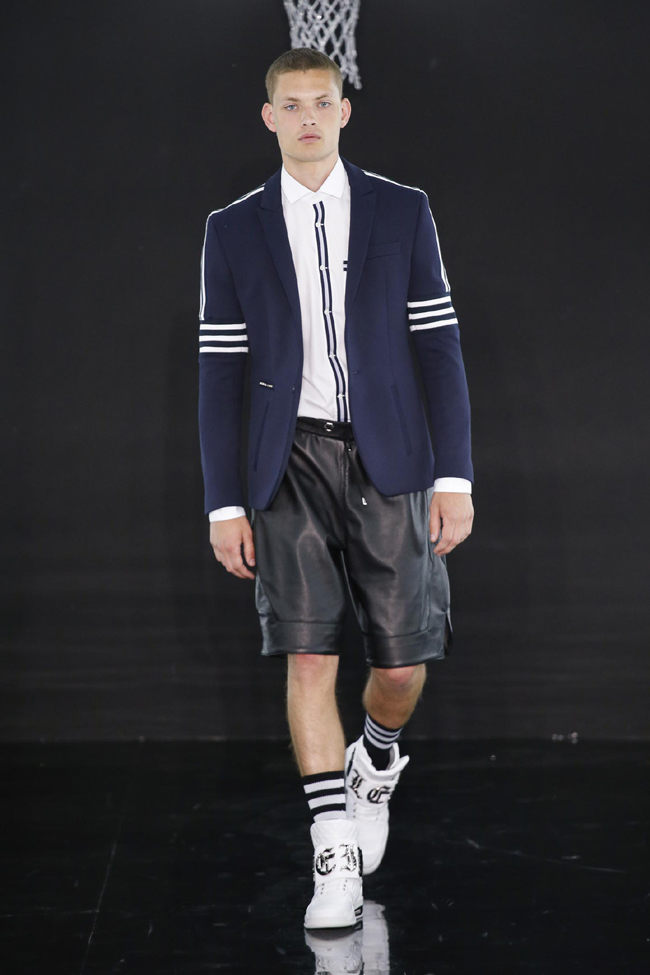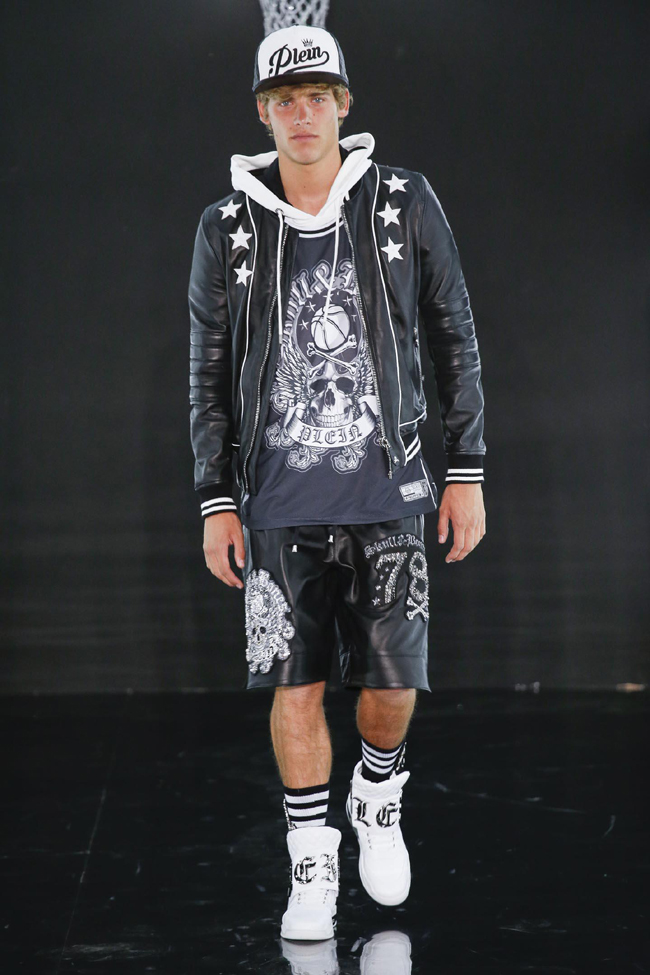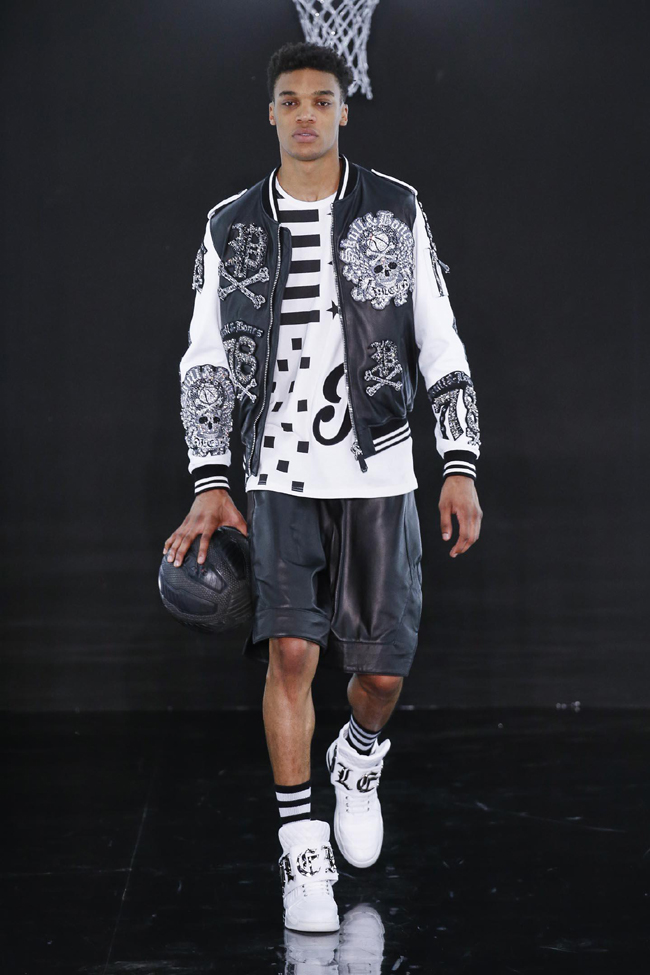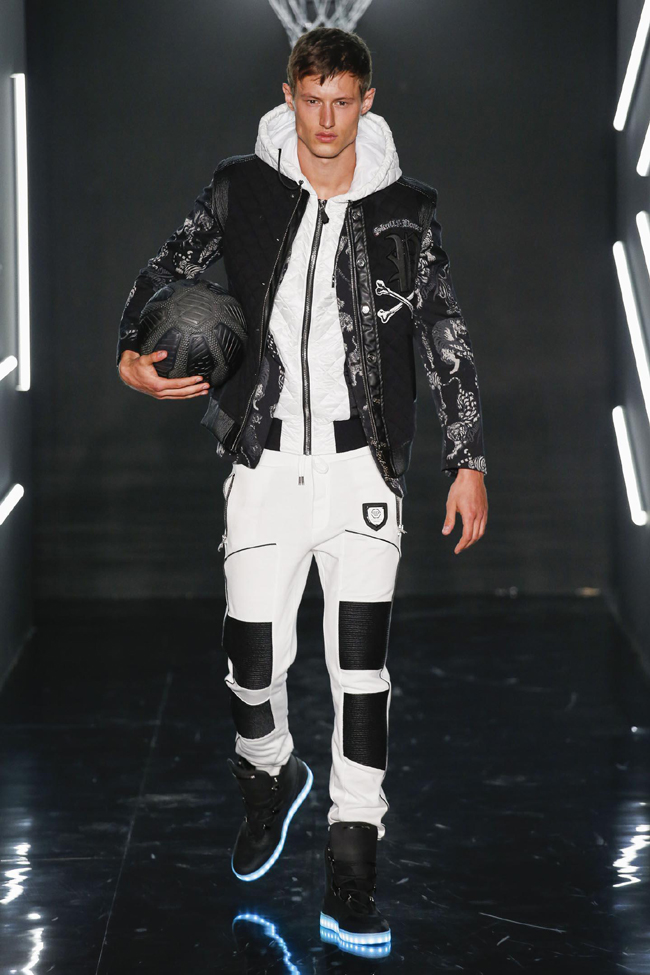 Athleisure pants peek out from Bermuda shorts, quilted nylon is layered under butter-soft leather while printed mesh tank tops over shorts display the perfect off-court attitude.
Accessorized with rich leather high-top sneakers and backpacks, each standalone piece earns major style points.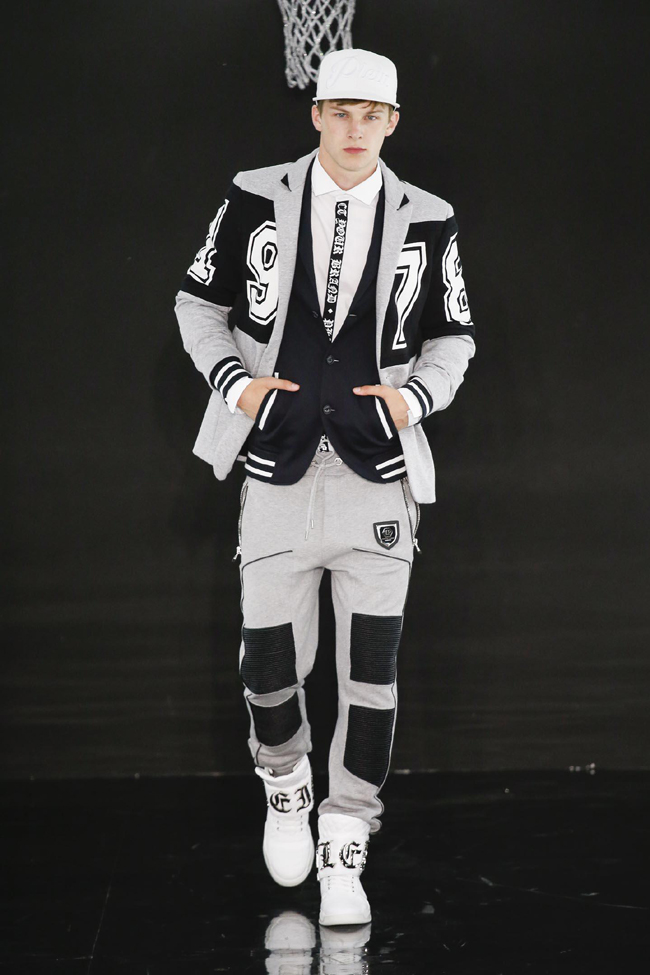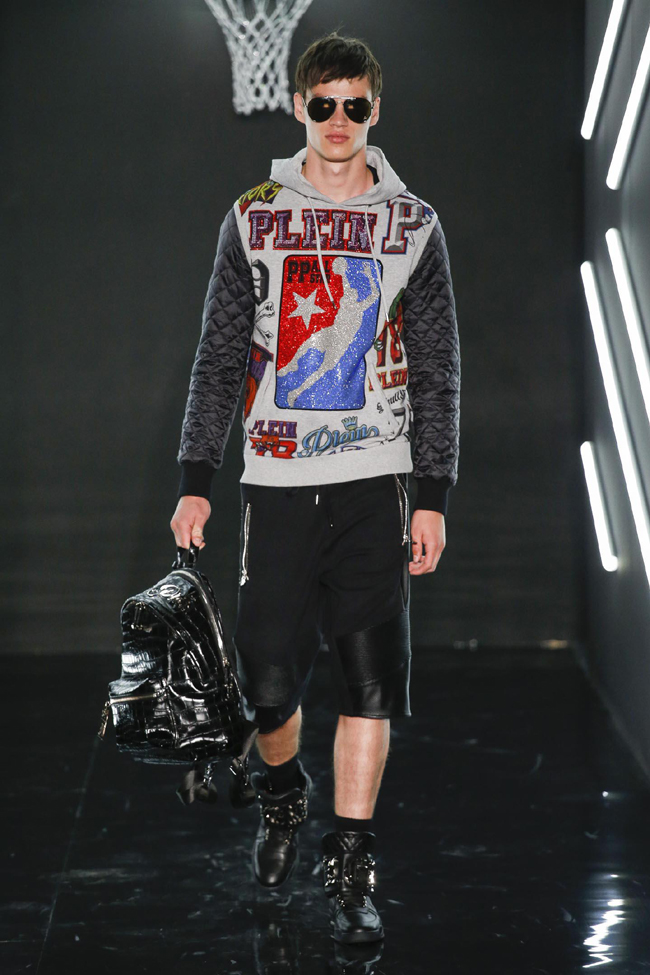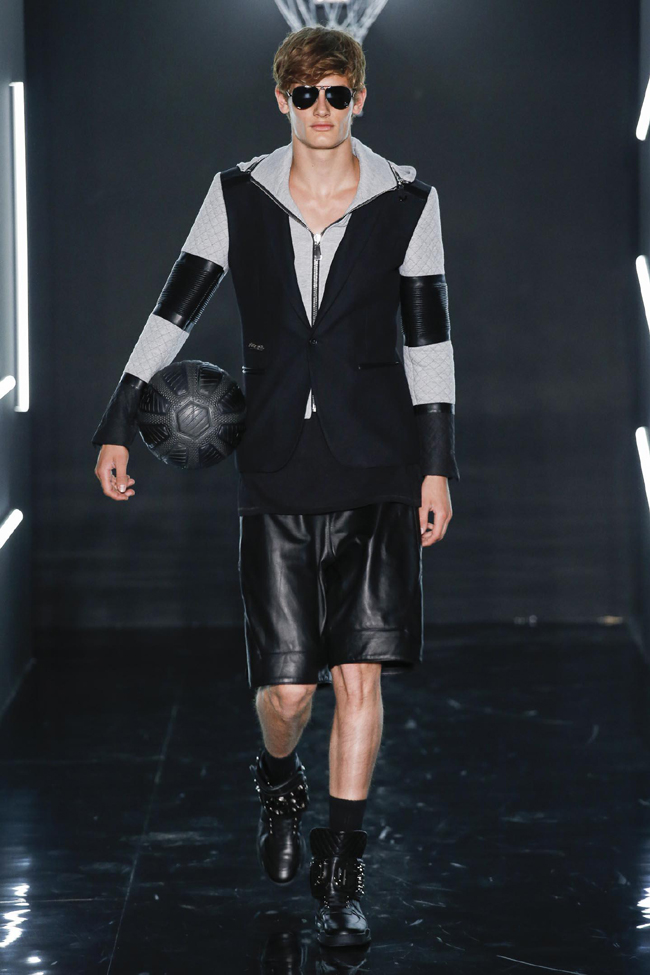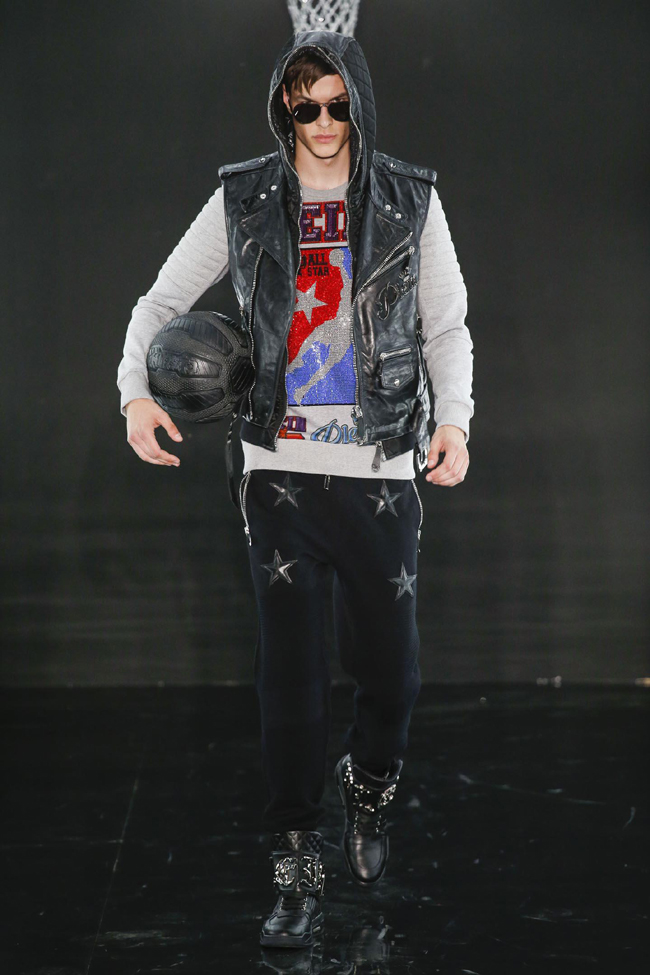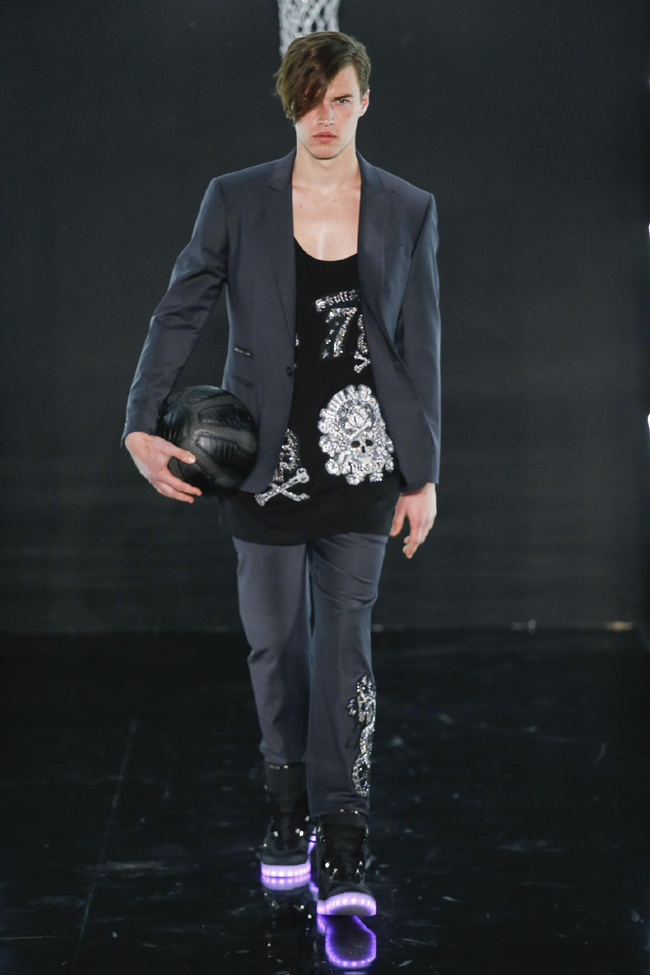 In front of a packed stadium, once again Philipp Plein succeeds in putting his particular spin on traditional and iconic elements of fashion and lifestyle.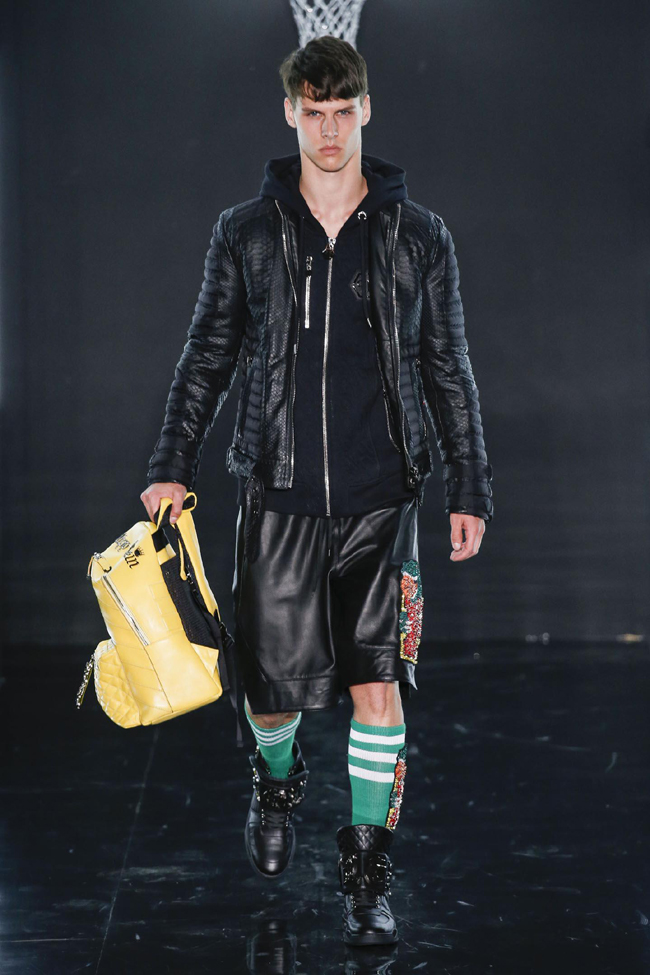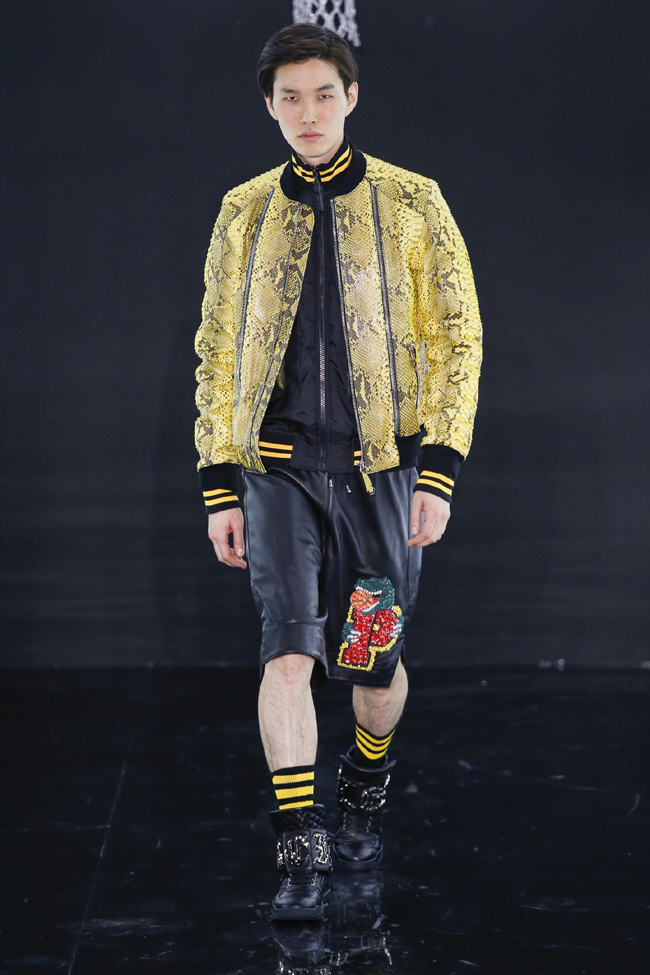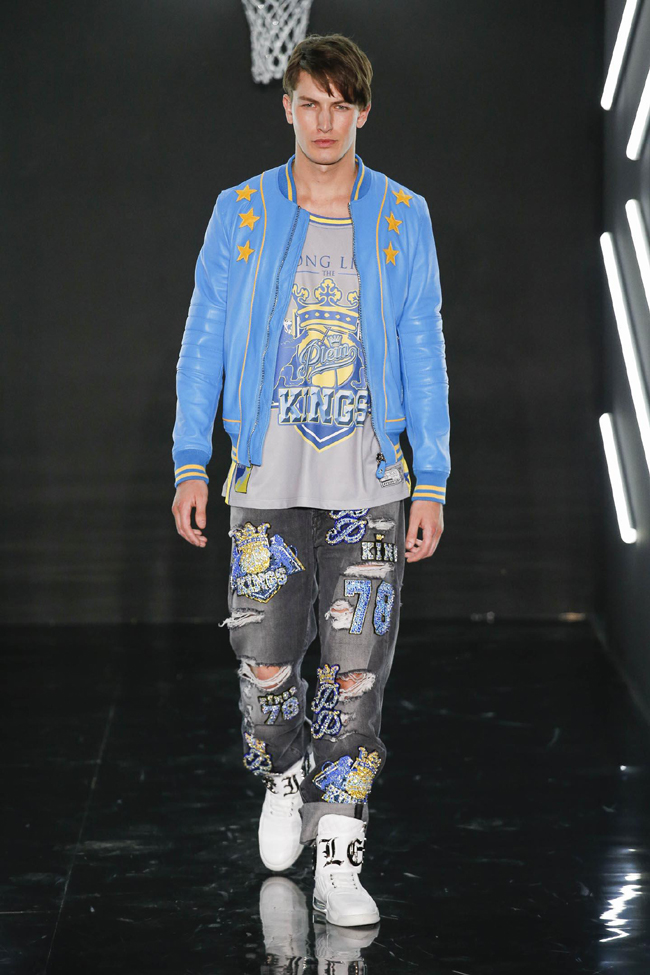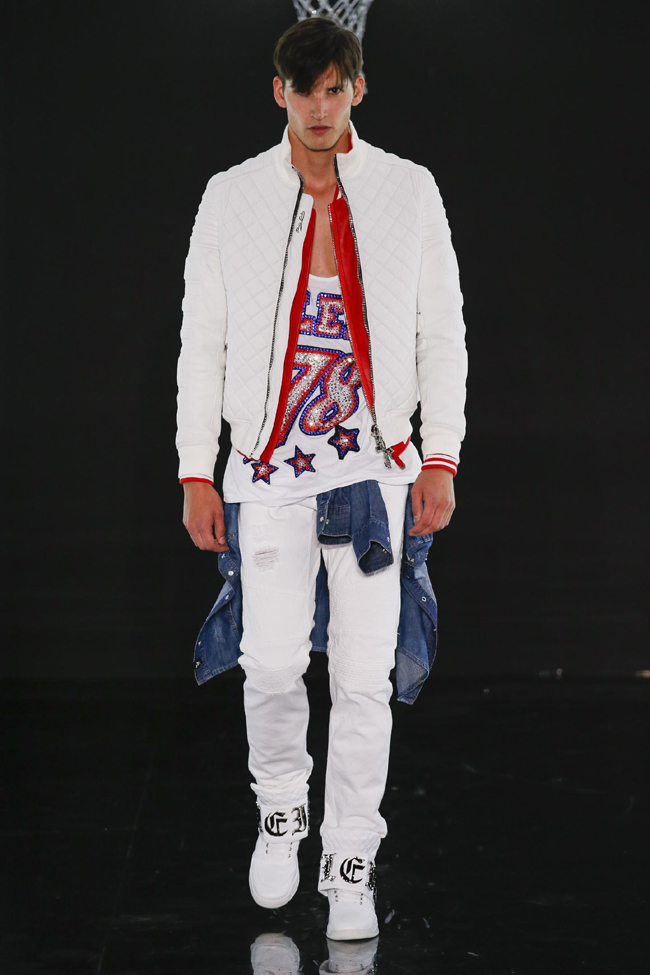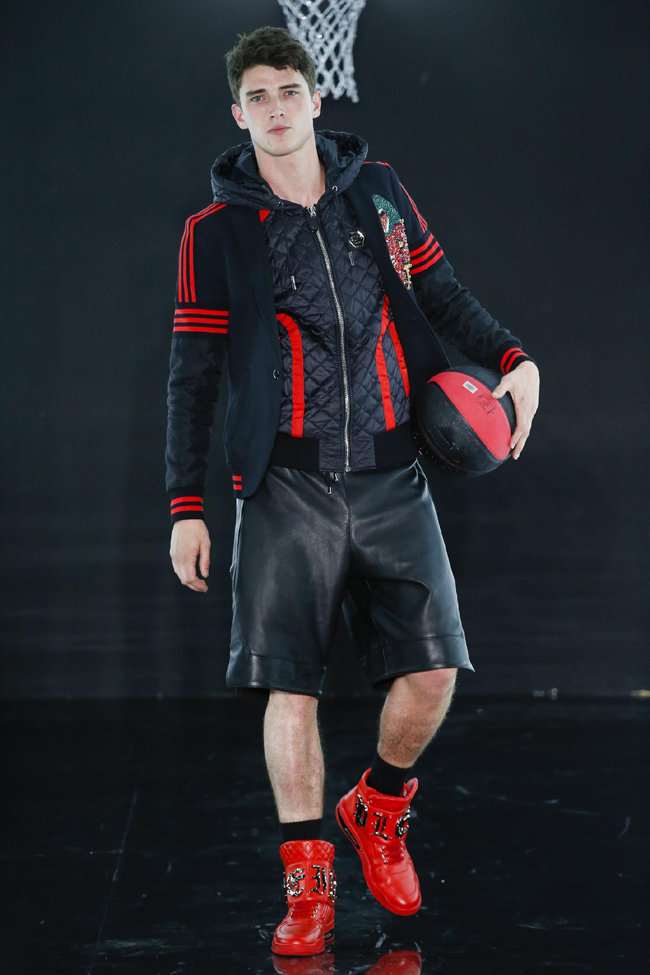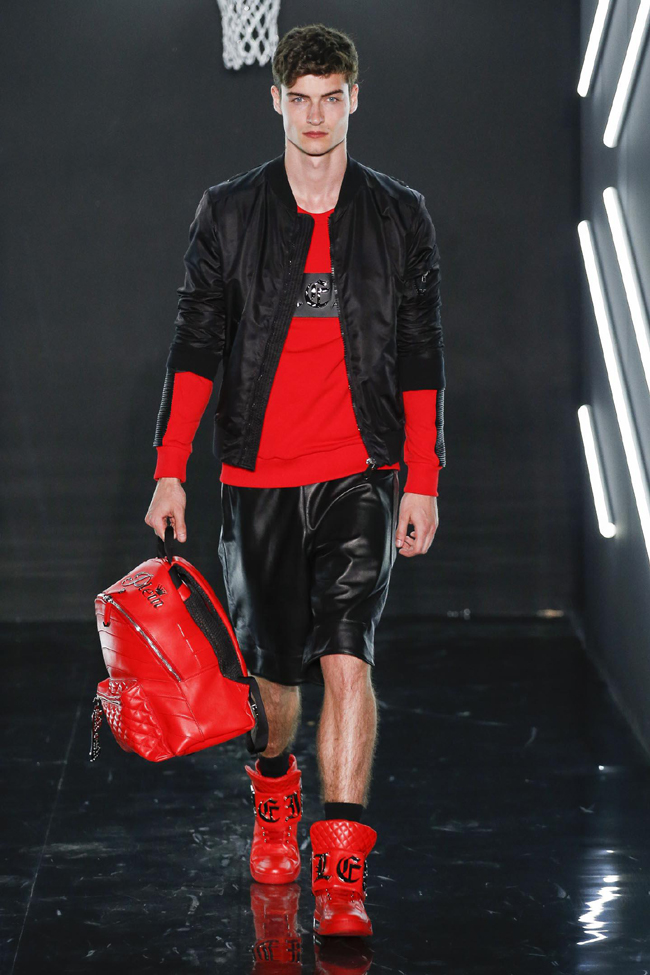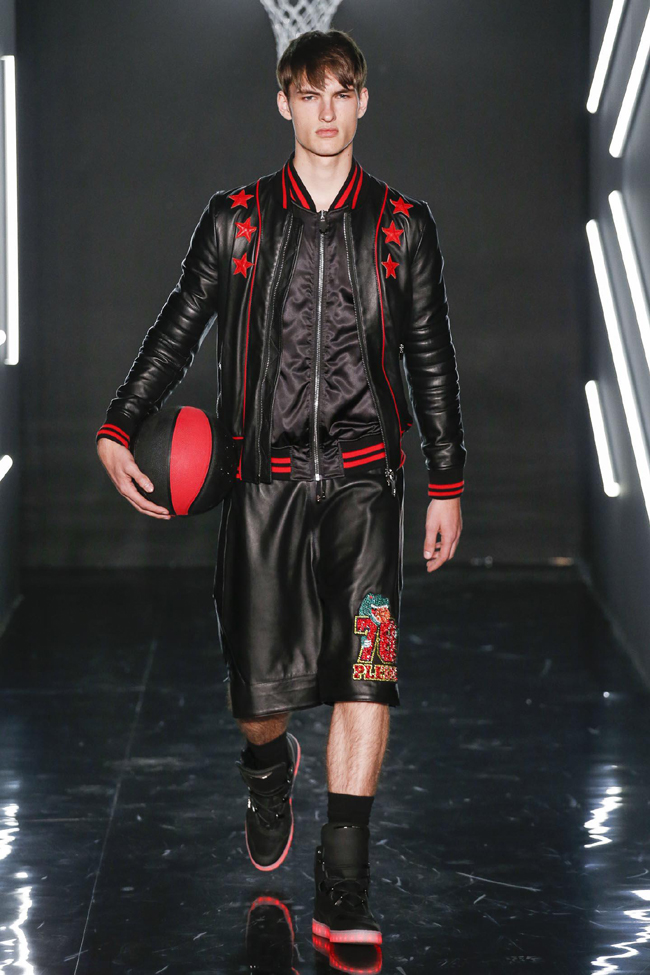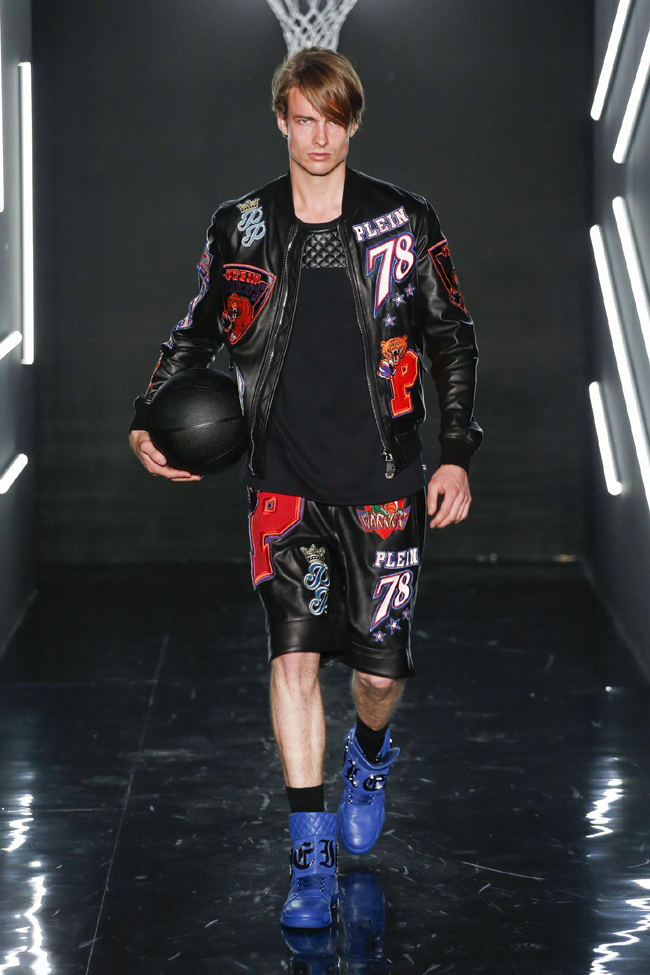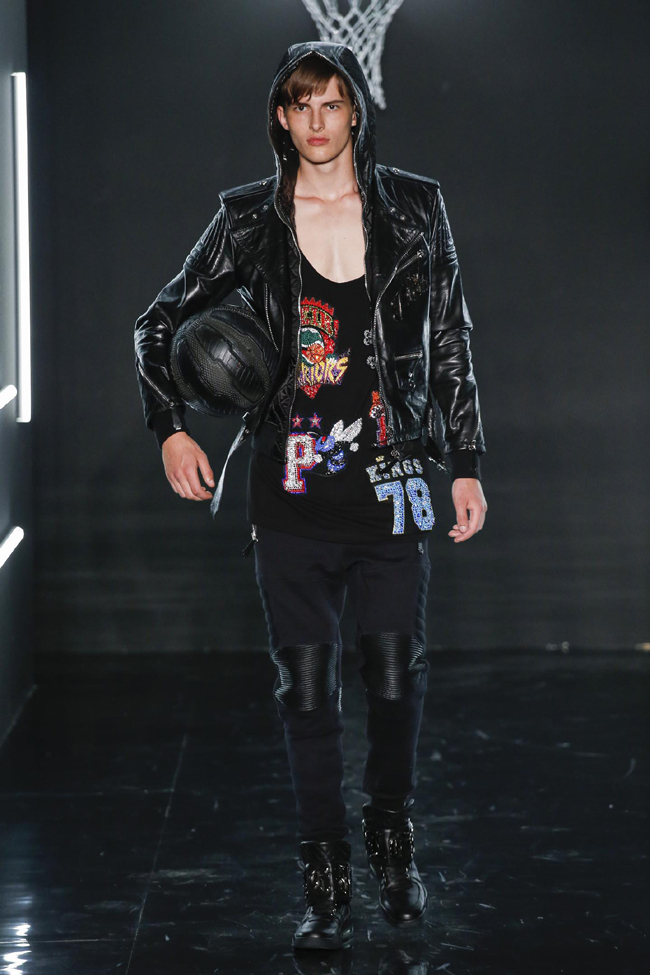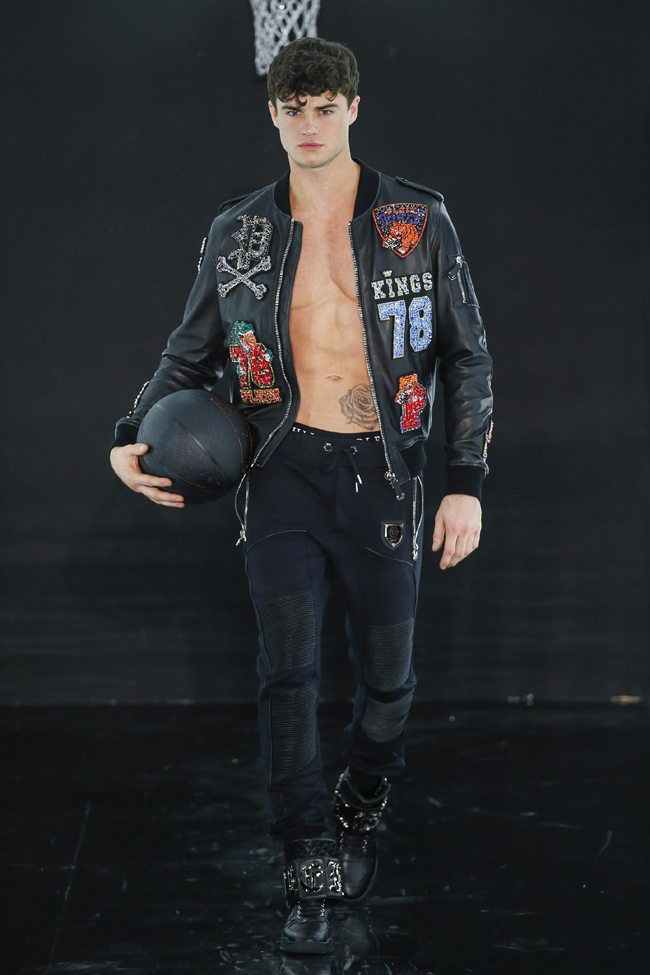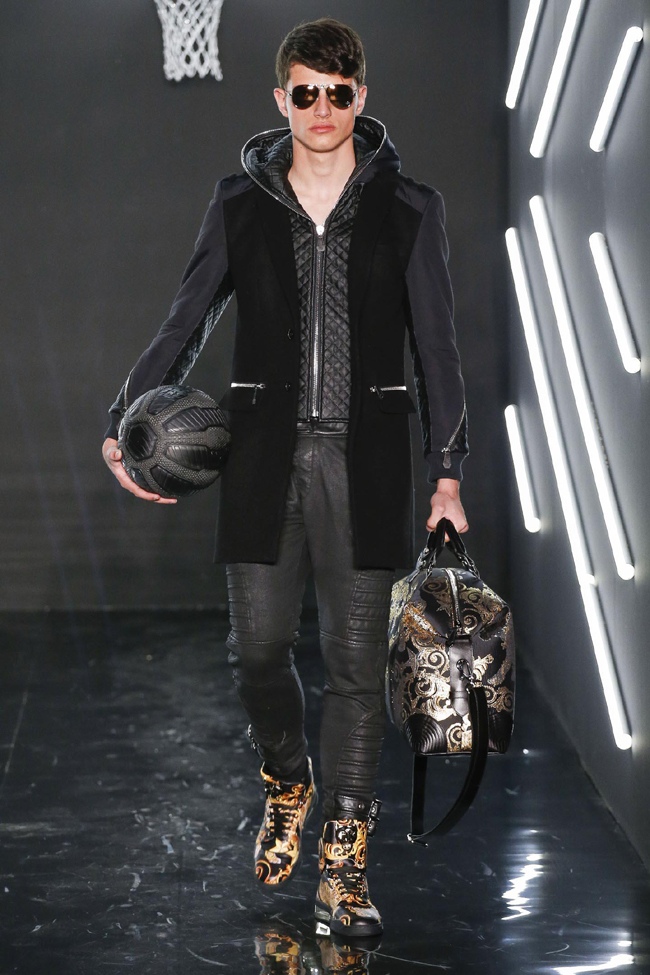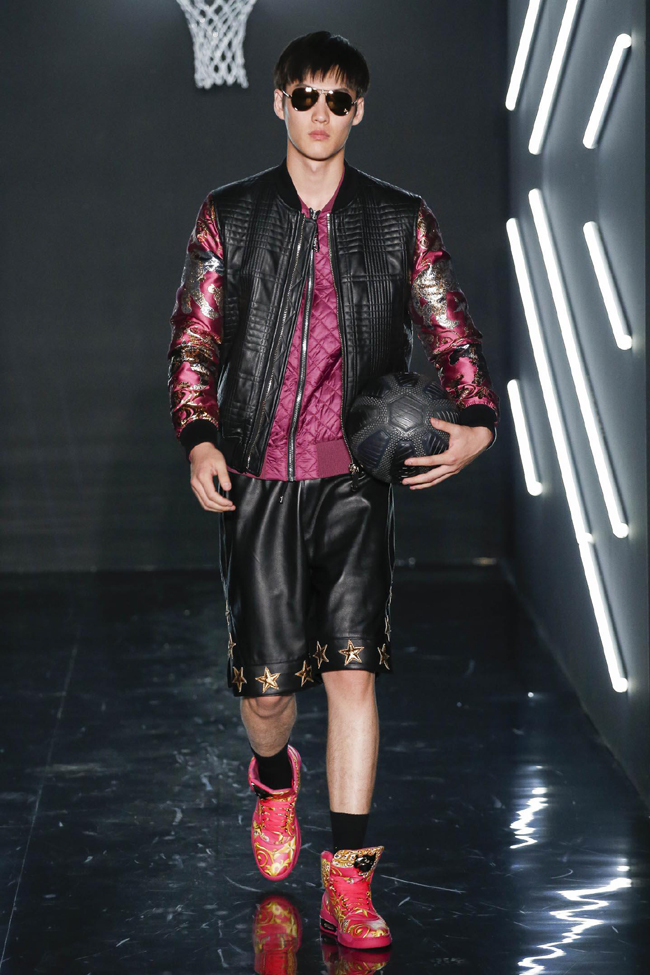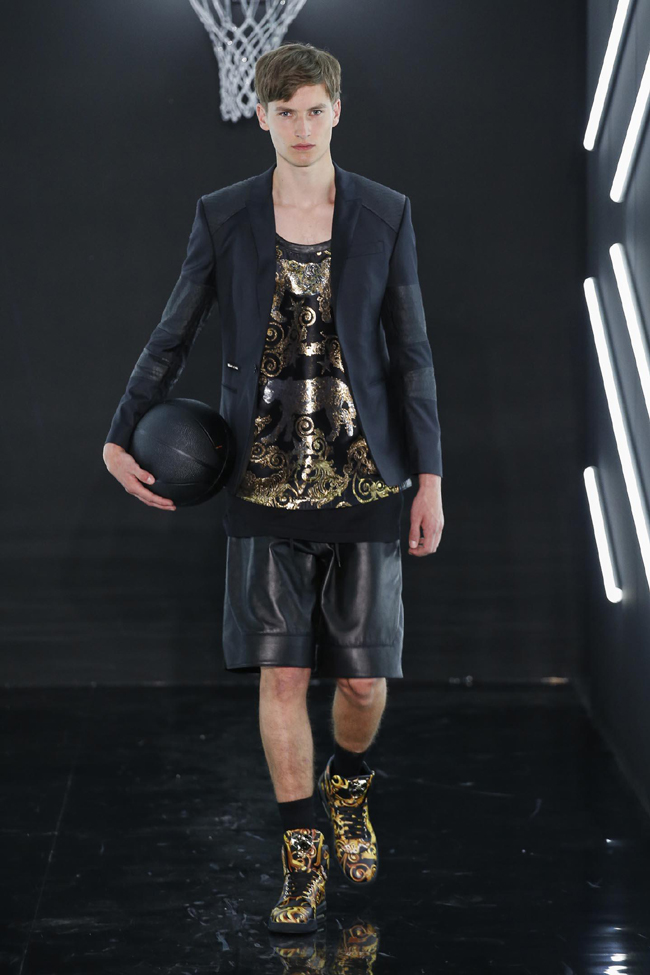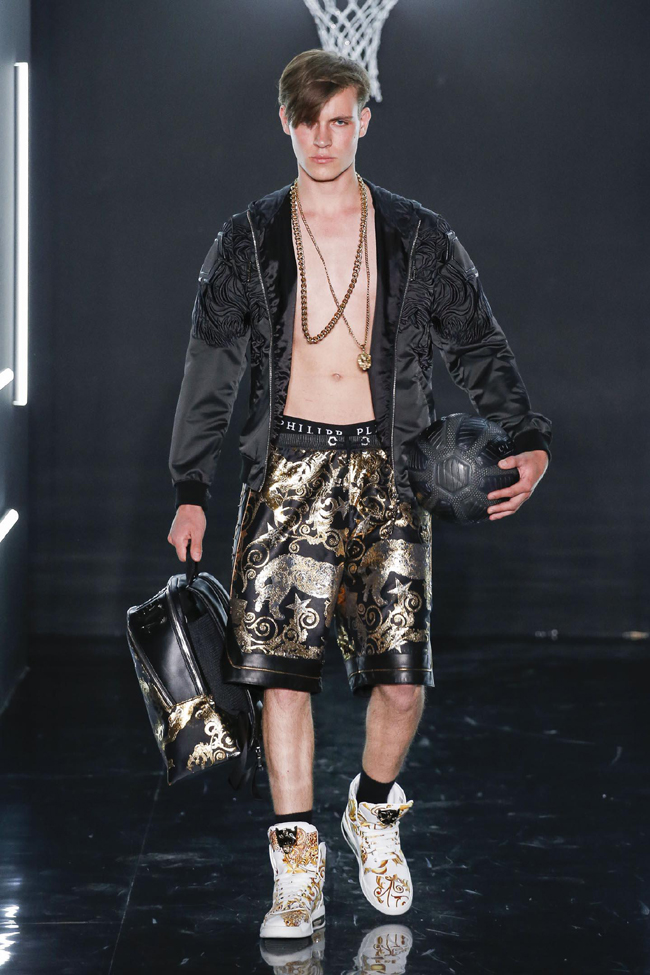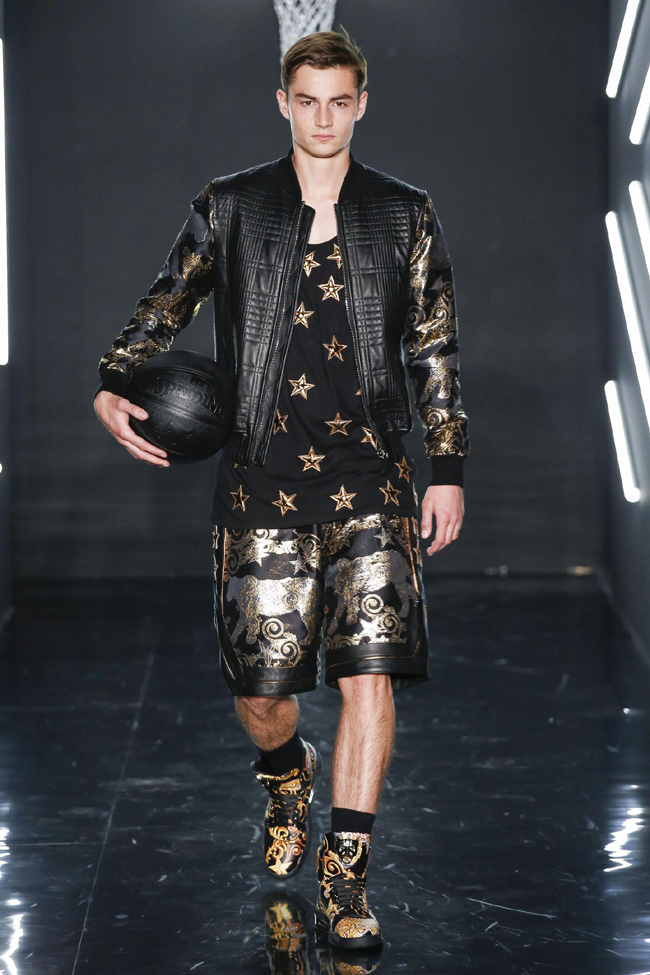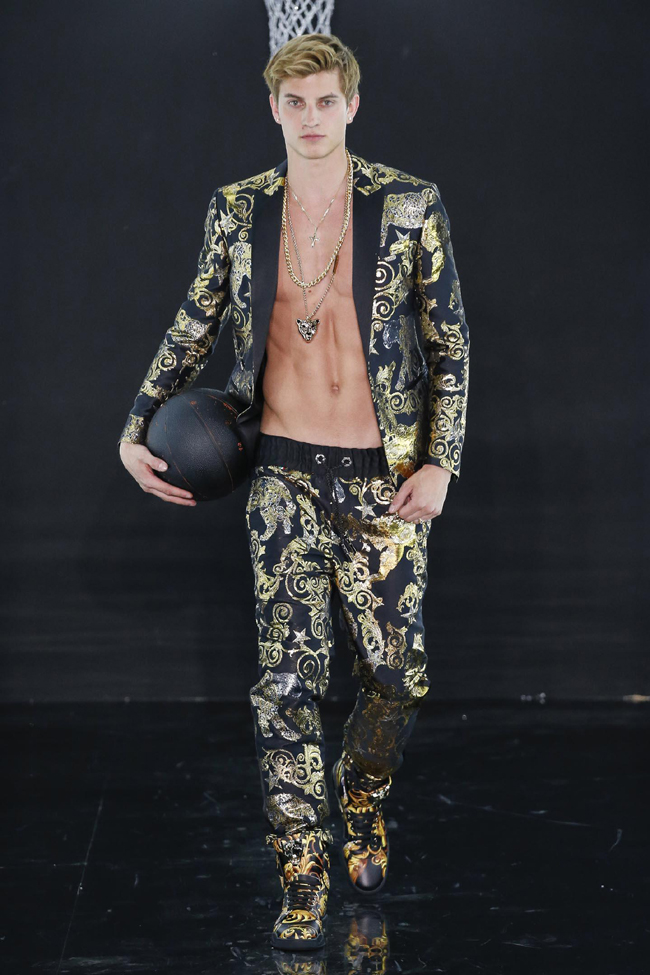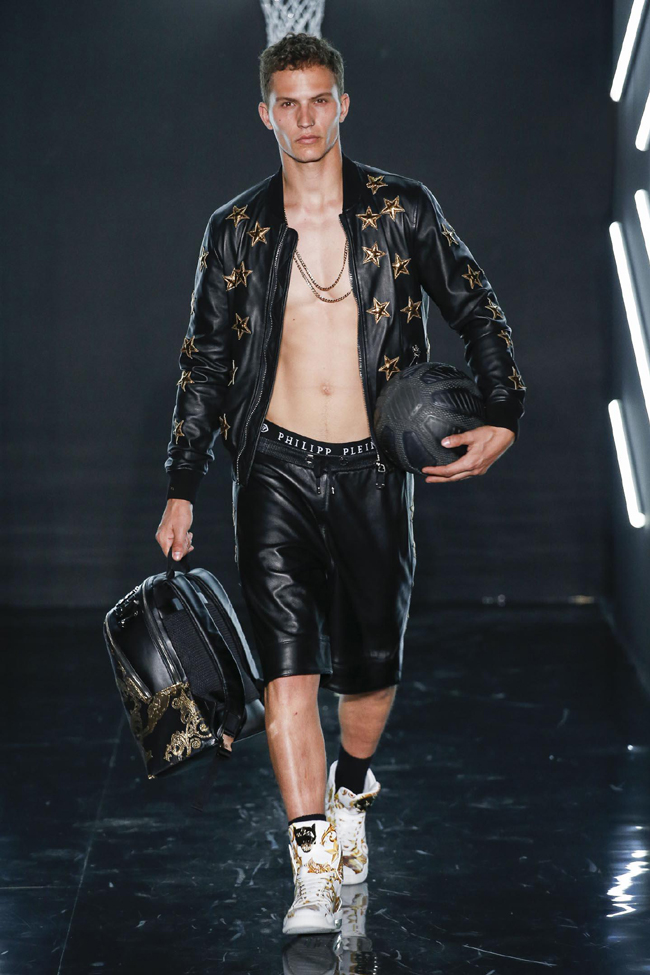 Photos and information: philipp-plein.com


Hits: 4995 | Leave a comment