Popular custom tailors in California
Today, we are going to introduce you the most famous tailors in California. They can satisfy all of your requirements and needs. No matter the occasion, it is good to be dressed well.
Cruz Custom Tailor - Miguel Cruz is the trusted custom tailor for Riverside, California. With a family of tailors, he has absorbed years of training and is able to perform professional alterations to men's and women's clothes, create wonderfully tailored custom suits all with a warm smile and friendly handshake. If you're looking for a skilled pair of hands to repair a tear or loose hem, then he can quickly assist you with your alterations! Professional tending to the needs of all Wedding goers, he can be a helping hand on your wedding alterations. He also has fabrics and experience in creating outfits, suits and jackets custom tailored to fit! In addition, Miguel Cruz can help create that custom dress you've always wanted.
Precision Tailoring - They have been serving families and the city Riverside, CA for over 15 years. Luis Cordova has been a tailor for 45 years and opened Cordova's Tailor Shop in San Bernardino over 30 years ago with his brother. Make them your choice for all your clothing needs because here at Precision Tailoring our team of experienced staff members ensure you the highest quality workmanship that you deserve - 100 % satisfaction guaranteed.
Kuzu Tailoring - They proudly service military, law enforcement, and public servants. Their deep respect for these men and women, and all of their clients has cemented focus on quality. The thought of wasting clients' time correcting mistakes or, worse yet, a client wearing an ill-fitting garment to an important event is unacceptable to them.
Ann Tailor - Ann Tailor in Santa Monica, CA has over 20 years experience in doing expert tailoring and alterations for men and women. They are known for doing work of exquisite quality. The Services Include: Alterations, Tailoring, Custom-made clothes and dresses and other.
Rocky's Custom Clothes - They consider it a privilege to serve you, and take the utmost pride in developing the ideal custom clothing solution, tailor made for you. Tailoring, for them, is an art which they use to fit your elegance. They guarantee exceptional quality & service.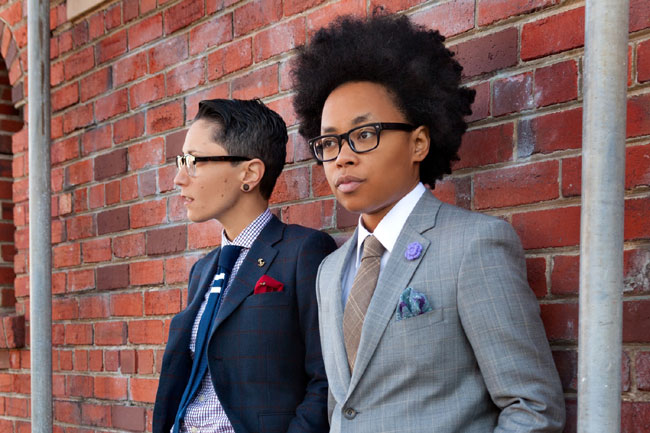 elevee - elevee is a luxury brand that has been creating custom hand tailored wardrobes for high profile executives, professional athletes, and celebrity elite, for over a decade. Elevee is a completely vertical company that manufactures, designs, and styles in the U.S.A. That coupled with thousands of in-house fabrics sourced from the finest English and Italian mills, enables our company the unprecedented ability to provide a 24 hour turn around service.

J. David's - The advantages of Custom Tailoring cannot be understated. This is your opportunity to put your individuality on full display. Custom cuts, colors and textures fit not only your body, but your personality, too. Your confidence is never in question when you're wearing pieces that look like they were made just for you - because they were. Their Custom Tailoring services combine the finest in craftsmanship and materials. Choose from over 1,000 high-quality fabrics, many of them from mills and designers that are known all over the world.

Kipper Clothiers - Founded in 2013, Kipper Clothiers is committed to the production of the highest quality of well-fitting tailored suits and shirts for men and women alike. Getting a suit that fits you is a task in itself. Looking exceptionally put together takes an experienced eye. The stylists at Kipper Clothiers are available to guide you through the finishing touches and the finer details of your polished look.

Navin's - As a bespoke tailor, Peter Navin brings the finest traditions of London's Saville Row to northern California. Unlike other tailoring methods., bespoke-tailored clothes are custom measured, hand-made from the finest materials and fit to perfection. No patterns, no outsourcing overseas. Each garment is an original. Peter's customers have learned that craftsmanship, classic clothing and true quality are timeless.

R.Douglas Custom Clothier - At R. Douglas, we believe that your tailored wardrobe is a clear expression of who you are. They strive to deliver a fresh tailored experience second to none while delivering extraordinary value. Few clothing items compare to the level of pure sophistication and self expression found in a custom tailored suit. And they guarantee the R. Douglas custom suit will speak your name louder than any other.


Hits: 6460 | Leave a comment