Popular custom tailors in Virginia
It is time to present the next state with famous tailors - it is Virginia. The best bespoke tailors can impress you with their high quality garments and you can choose that who fit best your specifications.
King's Park Tailoring - King's Park Tailoring has worked on the President of the United States, Representatives of the U.S. Congress, and the fine ladies and gentlemen who are its citizens. Like you, King's Park Tailoring recognizes that integrity, manners, sophistication, and strong growth can be communicated through a wardrobe.
Roland's Custom Tailoring - Custom tailoring to your needs... Whether you're getting ready for a special event or updating your wardrobe their staff can personally work with you to design and custom tailor the perfect addition to your wardrobe. They work with every customer, male and female, to create the perfect piece of clothing for you.
Belleview Tailoring and Tuxedos - Mrs. Kim has over 25 years of experience altering, repairing and adjusting garments for men, women and children. She has worked in the Washington D.C. metro area and recently took over the Belle View Tailoring and Tuxedo Rental store, previously owned by Suh's Custom Tailors. She can alter all kinds of suits, tuxedos, wedding gowns, bridesmaid dresses, evening dresses and prom dresses. She has made tailoring alterations for all shapes and sizes.
Reston Tailoring - Since 1984, Reston Tailoring has been faithfully serving the Fairfax County community by providing the best work possible topped off with exceptional customer service. They have served three generations of customers from grandparents, parents, and now grandchildren.
The tailored man - Several thoughts come to mind when making the decision to invest in custom clothing. Craftmanship and detail are probably the most prevalent. Аt the Tailored Man strive to make the experience stand out on its own by taking the time to choose the details that work best for your unique lifestyle. Once you have an idea of what you need, they provide the fit and finish that you've always yearned for. Their multiple-fitting process ensures that you get precisely the fit you want.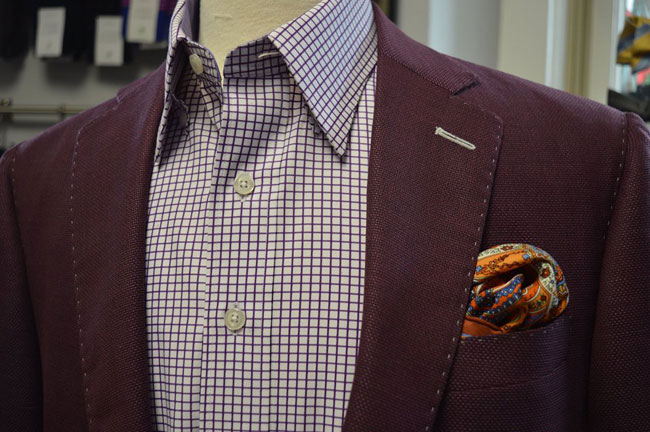 Reed's Custom Tailors - A formal event can be stressful if you're not sure what you should wear. But the staff at Reed's Custom Tailors knows the latest styles. They can customize a suit or tuxedo just for you.They will coordinate it with your partner's outfit to achieve the perfect look. Over the years they've helped many people just like you prepare for proms, weddings, corporate events or just that perfect evening on the town.

Hoda's Tailoring - For over 24 years, Hoda's Tailoring has been the area's staple in expert tailoring for men, women and children. Hoda's offers all types of alterations ranging from a basic hem to taking in multi-layered bridal gowns. Uniforms, patches, and repairs are also welcome.

Tony the Tailor - Tony The Tailor provides the best in modern style, quality and personalized service to some of the more discerning men in West Virginia and surrounding areas. The shop, located in a historic Masonic Temple, is more than just bolts of fabric and swatches for bespoke suits, shirts, and coats.

William CLothiers - Todd Baldwin, the owner of William T. Clothiers, has been in the menswear business for over twenty-five years. He has a steadfast reputation of delivering superior custom clothing, exceptional customer service, and flawless style. Extremely talented in coordination of color, texture, and fit, Todd provides his clients with custom tailored attire to meet their unique lifestyles whether for business, social, or formal events. Todd's customers quickly become repeat clientele, which speaks to the excellent customer service and high-quality products they receive.

Nathan's - As your custom tailors, we don't force you to fit into any categories of fit, color, or fashion. Instead, your clothing is designed and fitted specifically for you. We take the frustration out of trying to find your "size" amid colors and fabrics meant to appeal to the greatest potential number of buyers. Instead, you can relax knowing that your custom clothing will exactly fit your shape, as well as your needs. With more than 100 tailoring steps in the jacket alone, custom-made clothes are meticulously crafted and detailed.


Hits: 5500 | Leave a comment