Happy Birthday Celebrities: Karl Lagerfeld
Today is Karl Lagerfeld's birthday. The designer was born on 10th of September 1933. He is a German fashion designer, artist, and photographer based in Paris. He is the head designer and creative director of the fashion house Chanel as well as the Italian house Fendi and his own fashion label. Over the decades, he has collaborated on a variety of fashion and art-related projects. He is well recognized around the world for his trademark white hair, black glasses, and high starched collars.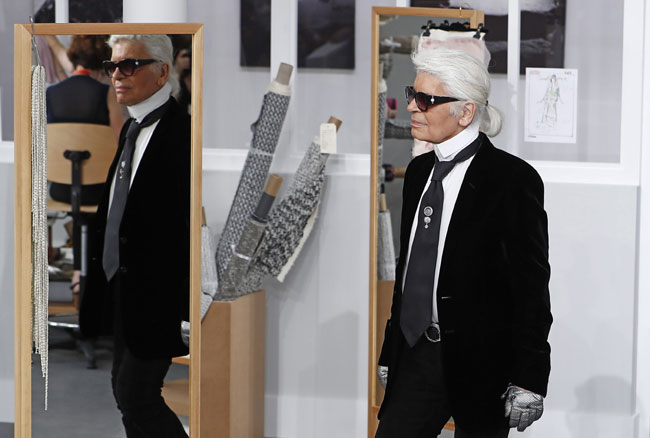 Lagerfeld's style: the designer's suit is the narrow-cut suits Hedi Slimane designed for Dior Homme; the designer has worn his hair in a ponytail since 1976; Lagerfeld refers to his signature sunglasses as "A burka for a man."; he wears fingerless gloves because he says he can't draw with his fingers covered, and because they make his arms look longer; the shirts are bespoke from Hilditch & Key, the Jermyn Street shirtmaker.
Karl Lagerfeld also designs suits for boys, so we can say that he is a guru of the suits. The lines are clear and simple but the total looks are just adorable, such a chic for the young gentlemen.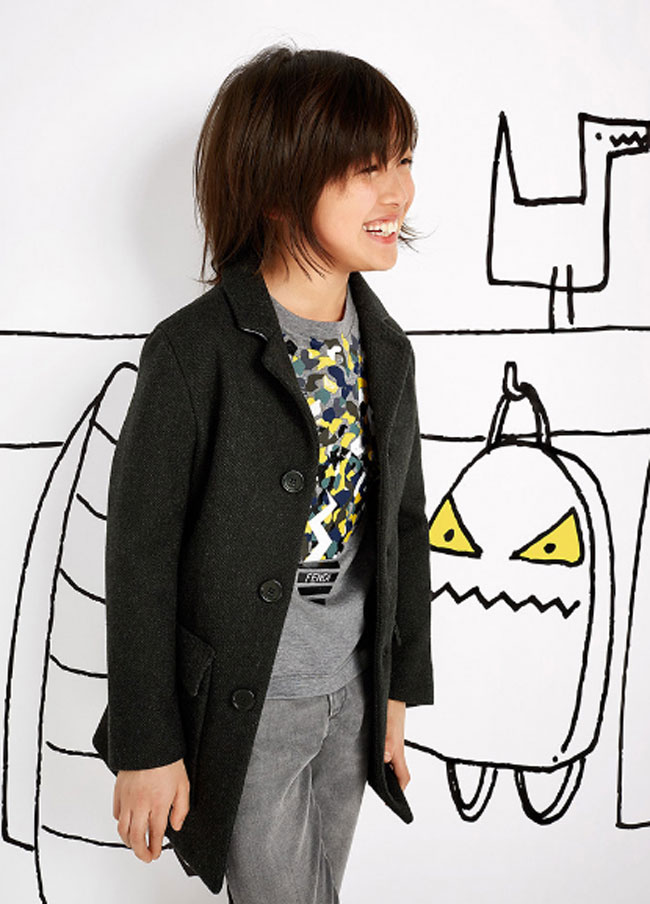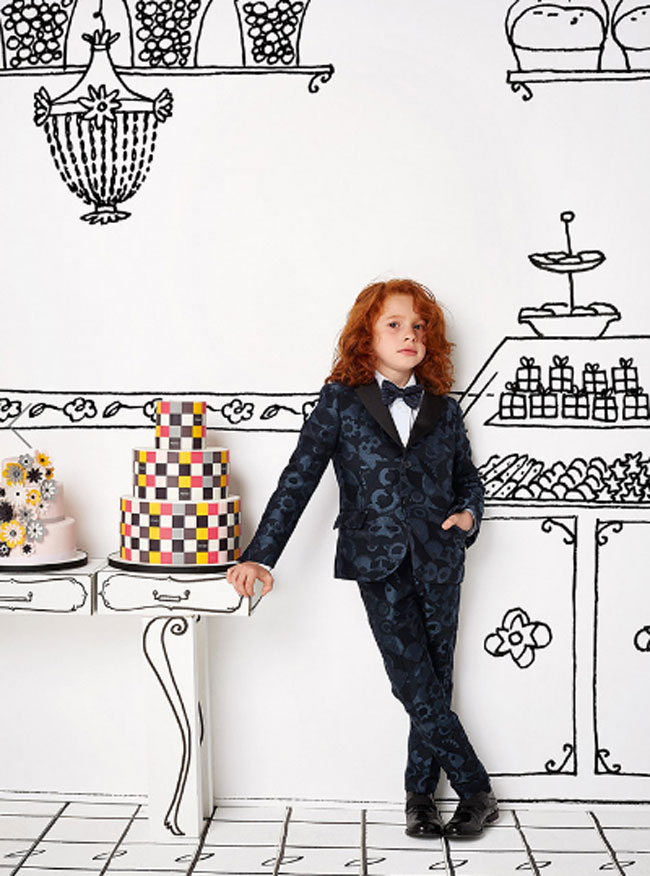 Vote for Karl Lagerfeld at Most Stylish Men

Photos:
1. EPA
2-3: fendi.com


Hits: 3865 | Leave a comment