Happy Birthday Celebrities: Martin Freeman
Today is Martin Freeman's birthday. The British actor was born on 8 September 1971. He is best known for portraying Tim Canterbury in the original UK version of sitcom mockumentary The Office, Dr. John Watson in the British crime drama Sherlock, Bilbo Baggins in Peter Jackson's The Hobbit film trilogy, and Lester Nygaard in the dark comedy-crime drama TV series Fargo.
His other notable film roles include the romantic comedy Love Actually (2003), the comic science fiction film The Hitchhiker's Guide to the Galaxy (2005), the semi-improvised comedy Nativity! (2009), and the comedic Three Flavours Cornetto trilogy, most prominently in the sci-fi comedy The World's End (2013). He has won an Emmy Award, BAFTA Award and an Empire Award, with nominations including two other Emmy Awards, two other BAFTA Awards, a Saturn Award, and a Golden Globe Award.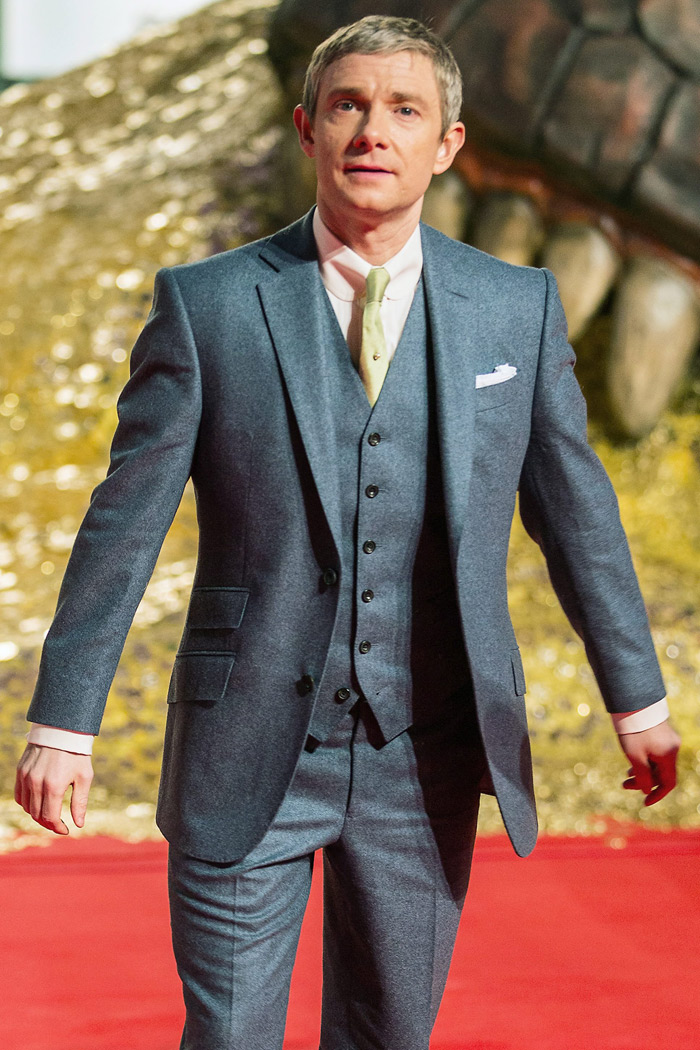 Martin Freeman is a real style icon, wearing suits that are remembered on the red carpet. He looks perfectly in this three piece grey suit, arriving for the premiere of `The Hobbit: The Desolation of Smaug` in Berlin, Germany. The suit also has a perfect fit, which we can see rarely among celebrities, unfortunately.
Here Martin Freeman poses for photographs in the press room, during the 2015 British Academy Film Awards at The Royal Opera House in London. He wears a modern knitted necktie with his classic black and white outfit.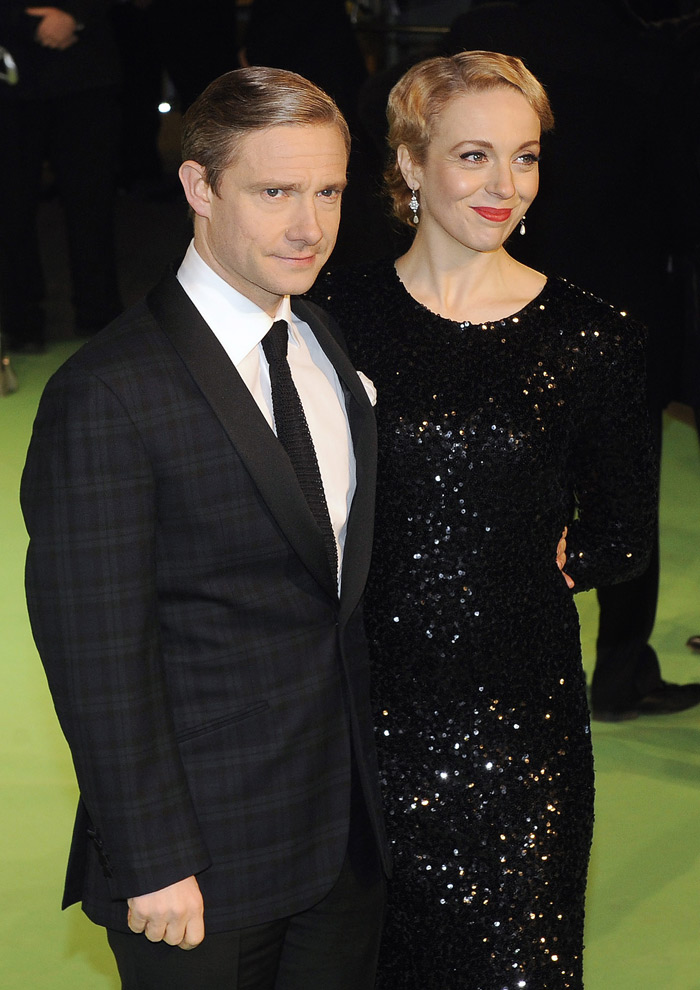 British actor Martin Freeman (L) and his wife Amanda Abbington attend the Royal Film Performance of `The Hobbit: An Unexpected Journey` at the Odeon Leicester Square in London, Britain.

Photos © EPA


Hits: 6119 | Leave a comment