Popular custom tailors in Louisiana
Today we are going to present youthe best tailors in Louisiana. They are famous with their craftsmanship and sense of style and provide alterations as a part of their services.
Italy Direct Clothing -Vintage styles spring to life inside the cozy boutique walls of Italy Direct. Utilizing the finest modern day fabrics they bring to you that classic look of the 40's and 50's with all the comfortably of the 21st century. Located in the historical French Quarter of New Orleans they have proudly served locals and tourist for nearly a decade. Their sales team is dedicated to tailoring a style that fits your personal needs. Whether you're dressing for that professional business meeting or going out on the town, they have what you need to guarantee you're always dressed your best. A high-end department store selection with all the charm and personal attention you can only get at a place like ours. At Italy Direct they make your priorities their priorities.
Northshore Tailoring - Northshore Tailoring is owned by Master Tailor Veysel Yildiz. Mr. Yildiz has over 35 years experience in alteration, garment repair, and custom made clothing. Northshore Tailoring provides premium tailoring services for men's and women's clothing with an emphasis on exceptional workmanship and customer service.
After Five - After Five strives to create excitement for all formal celebrations that have indelible memories! They offer you a trained team of formalwear professionals dedicated to making you happy. Their staff gives the right expression with a touch of sophistication, fashion, and comfort in a tuxedo that changes a person from ordinary to extraordinary.
Andy's Tailor - For all your alteration needs, you can count on ANDY'S Tailor INC & Upholstery. If you are in a rush, they offer you same-day alterations. Lisa has over 25 years of experience in tailoring and altering clothing for residents in the New Orleans area.
Golden Needle Tailor Shop - If you are looking for world-class suit or tuxedo at a price you can afford, stop into Golden Needle Tailor Shop today. They carry a handful of proven industry brands when it comes to suits, tuxedos, dress shirts, and more. You can also order a custom fit tuxedos.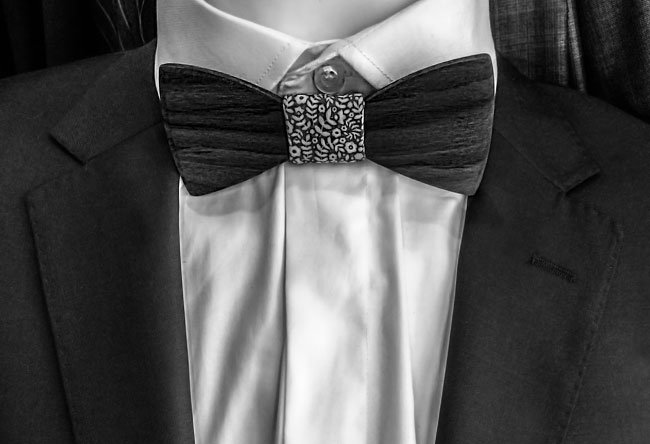 Baton Rouge Tailoring - Expert Tailoring & Alterations, Custom Made Clothing for Men, Women & Children at Reasonable Rates with over 16 Years Experience.

Ethan's Alterations - They are proudly serving customers with over 30 years of experience on everything related to alterations. With clothes fitted by them, you will walk a little taller. They are an owner-operated company. To ensure the quality of their service, they complete all work on premises. They only employ highly experienced tailors with more than 30 years of combined experience.

Rudy Martinez Custom Tailoring - The consultation process at Rudy Martinez Custom Tailors claims to be unique to the fashion industry. While many tailors rush into design and measuring, Rudy Martinez Custom Tailors spend more time learning about and developing a relationship with our client before even lifting the tape measure. They consider this personalized aspect of relationship building to be the most important part of our process.

H And M Tailor And Alterations: custom tailoring and alterations with highest quality.
Address: 8611 Highway 23, Belle Chasse, LA 70037
Phone: 504 393-0068

Tiger Tailoring: custom tailoring and alterations. Polite and they know how to make their customers feel satisfied and comfortable.
Address: 142 Lee Dr, Baton Rouge, LA 70808
Phone: 225 761-4477


Hits: 5915 | Leave a comment