Popular custom tailors in Georgia
We present you the best tailors in Georgia. They are famous with their craftsmanship and sense of style.
Dee's Custom Apparel - 'Dee's Custom Apparel' offers an in home or office private fitting and style consultation services. After an order is placed, it is tracked every step of the way to ensure client satisfaction. 'Dee's Custom Apparel' has spent years creating a reliable, dependable, trustworthy network that allows us to offer traditional suits as well as on trend suits, made of the finest quality of fabric. Suits are fitted to your measurements and hand stitched by professional tailors to ensure a quality, custom fit and professional appearance.
John B. Rourke - Wearing a garment created expressly for you is a luxurious alternative to buying off the rack. Their specialists are here to provide friendly and knowledgeable assistance each step of the way. Whether you're considering your first ever Made to Measure garment or choosing new fabrics for your existing measurements that we keep on file, John B. Rourke will guide you through the entire process. After purchasing a made to measure (custom) suit, sport coat, trouser or dress shirt, our customers become converts forever.
Morgan CODA - Both inside and out, and from top to bottom, Morgan | CODA delivers only the finest quality garments made with fabric and construction that you can count on. You should not settle for anything less. Nor should you worry about what you are getting, or how long it will last. If there is a detail that they know how to manufacture and they feel it creates a better garment, they consider it a necessity, not an upgrade. That's all there is to it.
Hideoki Bespoke - Born of traditional craftsmanship, infused with an innovative style, and personalized to express the client's individuality, a Hideoki Bespoke garment enhances every client's lifestyle. Their passion is to create an exquisitely customized garment that the client alone can wear. This goes far beyond providing an expertly tailored fit, to creating a garment designed around the personality of each Hideoki Bespoke owner.
J Lancaster - Lancaster Clothing is a full-service clothing store that specializes in custom apparel for men. For almost 30 years, Owner Jesse Lancaster, haberdasher extraordinaire, has been creating custom apparel for individual business men and busy executives. Jesse is committed to delivering exceptional products that exceed your expectations. Your 100% satisfaction is his focused commitment.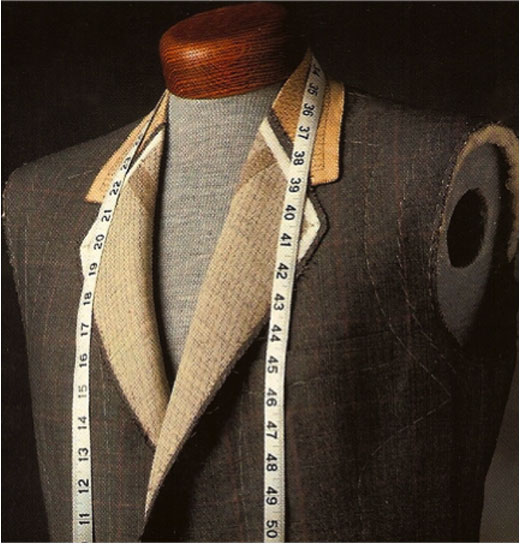 Trio Custom Clothiers - Since inception in early 2011, TRIO Custom Clothiers has been crafting hand tailored garments that make the average American man look absolutely extraordinary by highlighting his personal style while also delivering on three key elements: customer service, convenience, and the most competitive pricing achievable. Their motivation stems from personal experiences in men's fashion and a passion for creating quality garments that add to the foundation and candor of a man's individuality. The core of their business has been built on three experienced and aggressively minded individuals from various backgrounds leading different success stories

Trio Custom Clothiers - Since inception in early 2011, TRIO Custom Clothiers has been crafting hand tailored garments that make the average American man look absolutely extraordinary by highlighting his personal style while also delivering on three key elements: customer service, convenience, and the most competitive pricing achievable. Their motivation stems from personal experiences in men's fashion and a passion for creating quality garments that add to the foundation and candor of a man's individuality. The core of their business has been built on three experienced and aggressively minded individuals from various backgrounds leading different success stories.

James "Gentleman Jim" McFarland - Gentleman Jim, a master tailor, pattern maker, designer, sewing instructor and clothing manufacturer, has been active in the garment industry since 1961. He began working in the garment industry in 1961 at all the finer men's stores. Weber and Heilbrunery, John Davidson, Barney's Men's Store and The Macy. At age 20, Gentleman Jim began under the mentorship of Orie Wells of Orie's Custom Tailoring, an exclusive tailoring store. Orie's was located on 125th Street in New York City next to The Apollo Theatre. In the 60's, Orie's made custom clothes for all the great stars: James Brown, The Isley Brothers, B. B. King, Duke Ellington, Billy Strayhorn, James Cleveland and many more.

HKT Custom Clothiers - They are staffed by a team of master tailors and expert style consultants who work one-on-one with you to create your individualized garment. Making sure you look your best is their top priority. Each of the tailors and consultants work in house and give you the attention you need during this process. With years of experience in the custom clothing industry, they provide the highest quality materials and skills to create a garment to your specifications.


Hits: 4213 | Leave a comment