Gentlemen's tips: "The meaning of the shirt sleeves" by Luca Rubinacci
As many of you know, Neapolitan tailoring is famous for the shirt sleeves. But what is this - shirt sleeves? They are called shirt sleeves because these are the very wide sleeves with very high armhole. And what does this mean?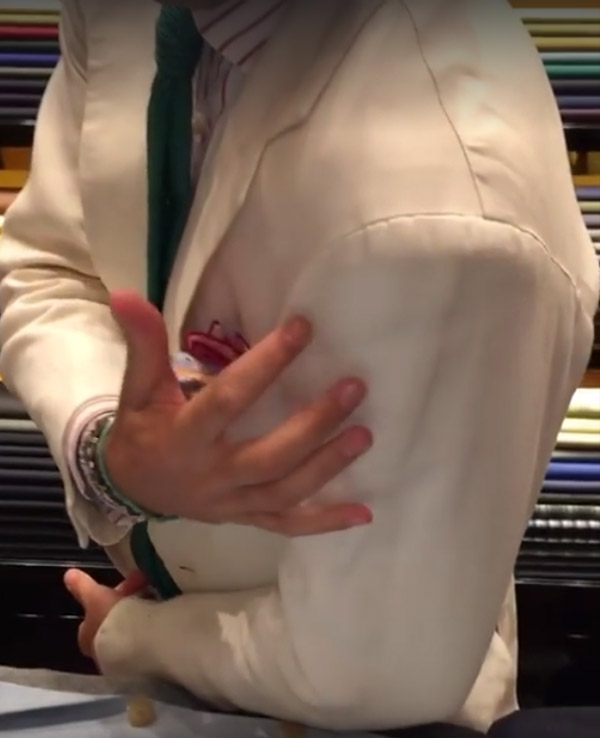 The very high armhole permits to have this kind of shape, very tight and wide at the same time. Meanwhile the wide sleeves and this wrinkle on top permit you to have a lot of comfortability. This is the essence of Neapolitan tailoring.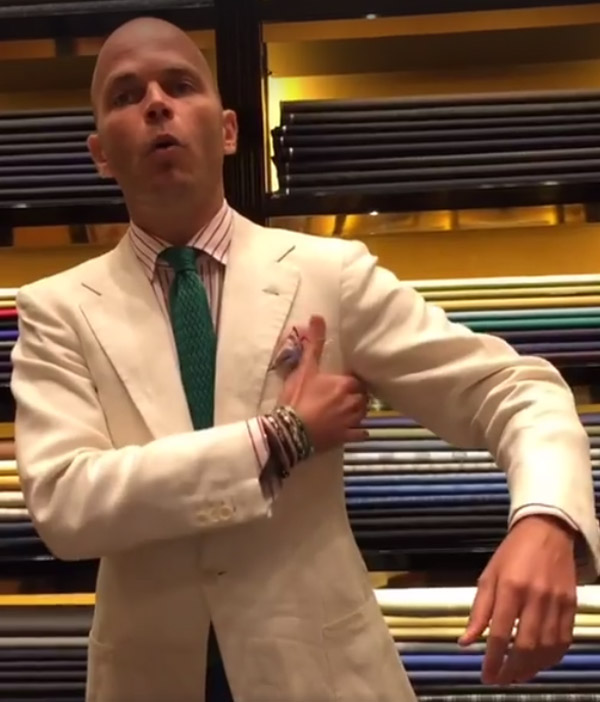 Hits: 6067 | Leave a comment