How to style a contemporary suit - tips by SABA
It's time to update your look with SABA's simple 'how to' on three ways to style a men's contemporary suit. SABA suits continue to exude an air of relaxed confidence this season, combining structure with movement and breathability in premium wools. Introducing the Collins Contemporary, impeccably crafted in 100% Australian wool for an elegant slim cut, and a sleek, contemporary profile.
The suit needn't be daunting to be adjusted to different situations, locations and precipitation; here's the gentleman's guide to styling it back into your everyday wardrobe.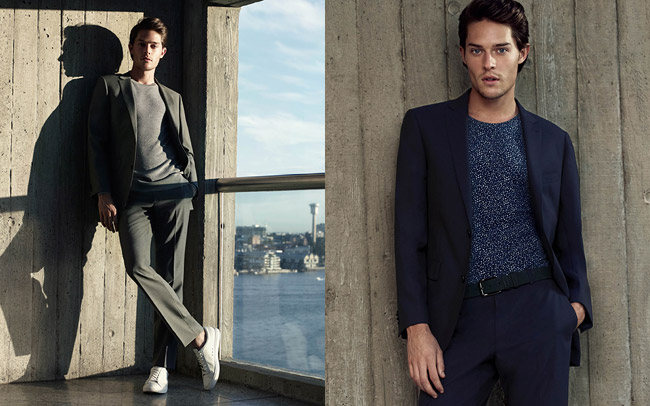 1.LAYER IT UP:
While the weather proves to be its unpredictable self, layering is key to navigating your body temperature – stylishly. The smooth cut of the Collins Contemporary suit allows you to easily slip essential layers over or under whilst not feeling like the Michelin Man. When it's chilly, opt for a jacquard shirt as your base, plus a lightweight crew neck knit. The morning and evening commute deserves a little extra, (whether it be warmth or class) and a business coat will give you just that.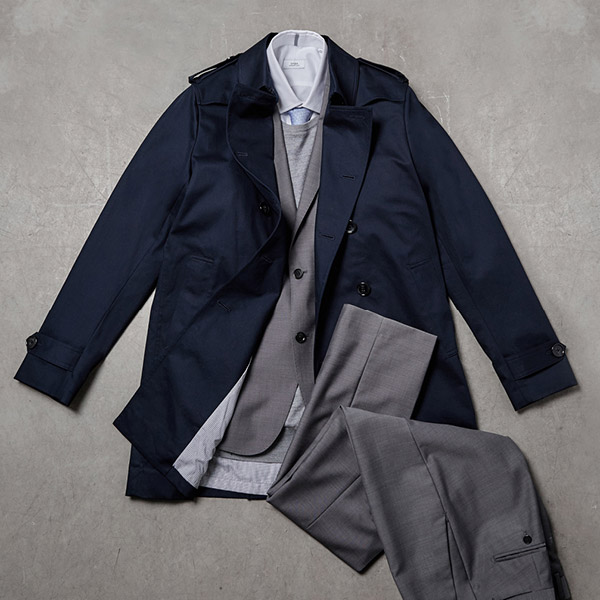 2. FORMAL ATTIRE:
Client meeting? Business lunch? When the business day calls for something a little more formal, do not disregard the classic black-suit-white-shirt combo. Breathe new life into the boardroom with the Collins Contemporary in black; seal the deal with the matching pants and a textured button-up to add extra dimension to what you're offering. SABA recommend a gingham pattern on your tie to keep it fresh.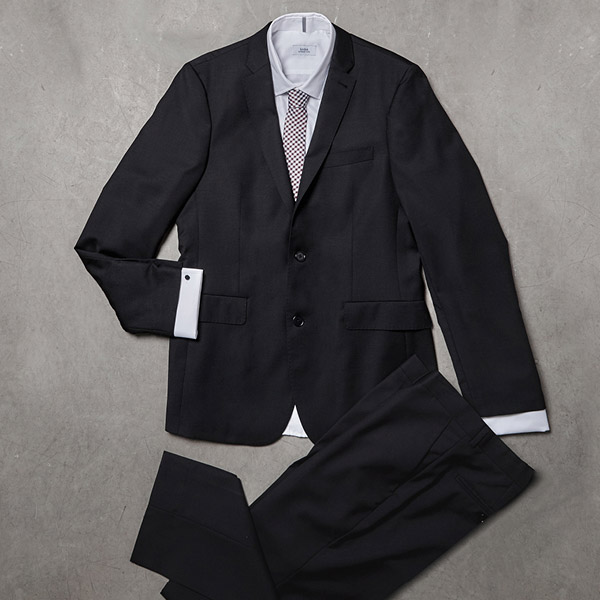 3. EVERYDAY TAILORED:
Just another day in the office? Think again. The Navy suit is fast becoming the go-to for the stylish business man, so why not make it a thing and add the colours of the season? Simply update your favourite shirt cuts with a smart check print and tonal tie – SABA think reds and blues are set to make Monday to Friday a whole lot brighter.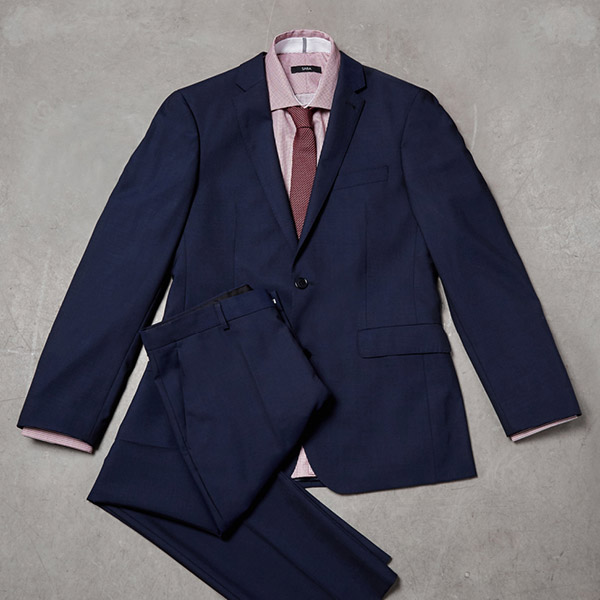 Photos and information: www.saba.com.au


Hits: 5035 | Leave a comment