Alexander McQueen Spring/Summer 2017 collection - tailoring is the key
The journey of the menswear collection begins in 1960s swinging London and moves to a dusty exotic world. Traditional, sharply cut Savile Row tailoring in sober shades gradually becomes more exotic and opulent, inspired by India during the Empire period, where the palette and iconography is fully embraced, from safari colours to sun-bleached leopard prints and exotic landscapes to ornate embroideries. Jewellery fit for a Maharaja reference the lavishness of the time and the spirit of the 60s adds a dandified irreverence to the collection.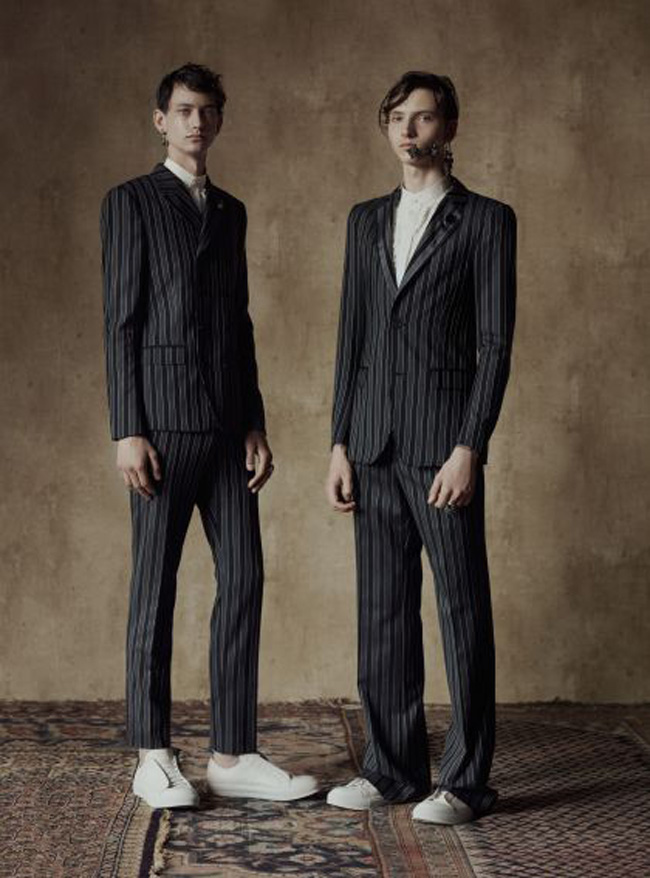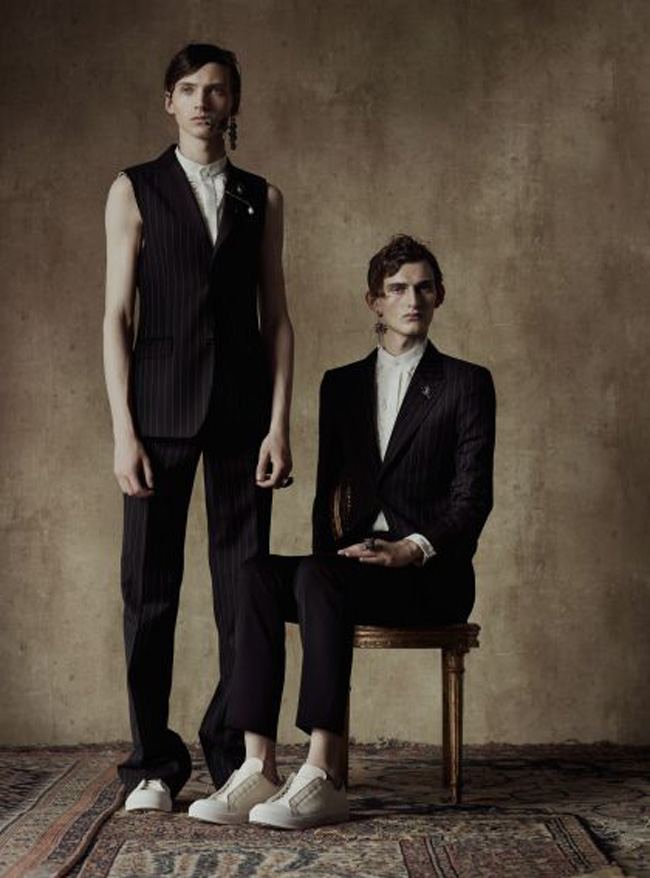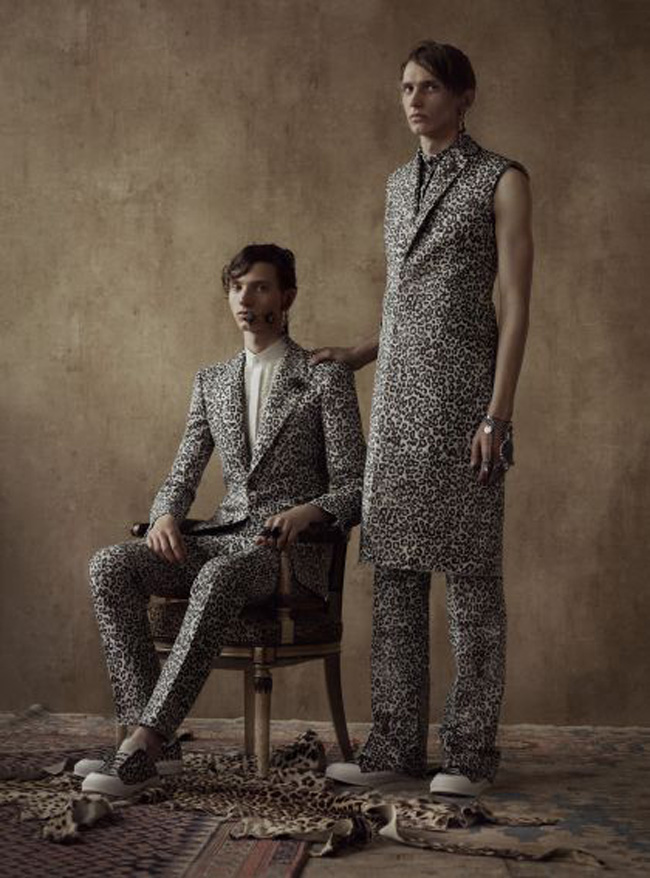 Tailoring this season is key: Suiting comes in four-, six- and eight-buttoned single and double-breasted with a high break and are available in pinstripe, an overblown pyjama stripe or solid desert shades, worn over a simple button down shirt or a more flamboyant ruffled option. Trousers come in 3 main silhouettes; neat and narrow, fitted and flared from the knee down or loose and cropped. The traditional paisley has been given a psychedelic treatment and also reworked into an ornate metallic jacquard, engineered on suit jackets and trousers.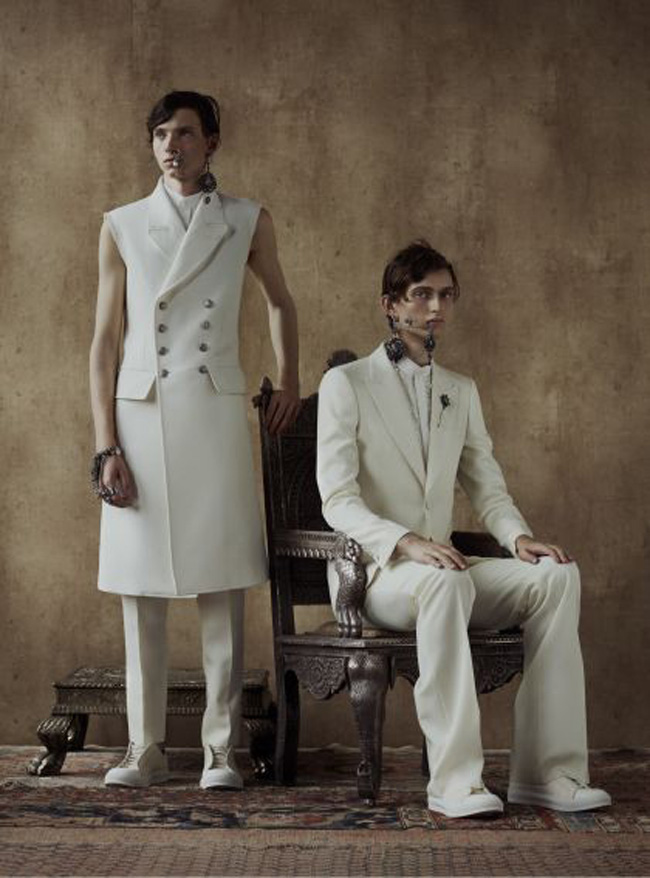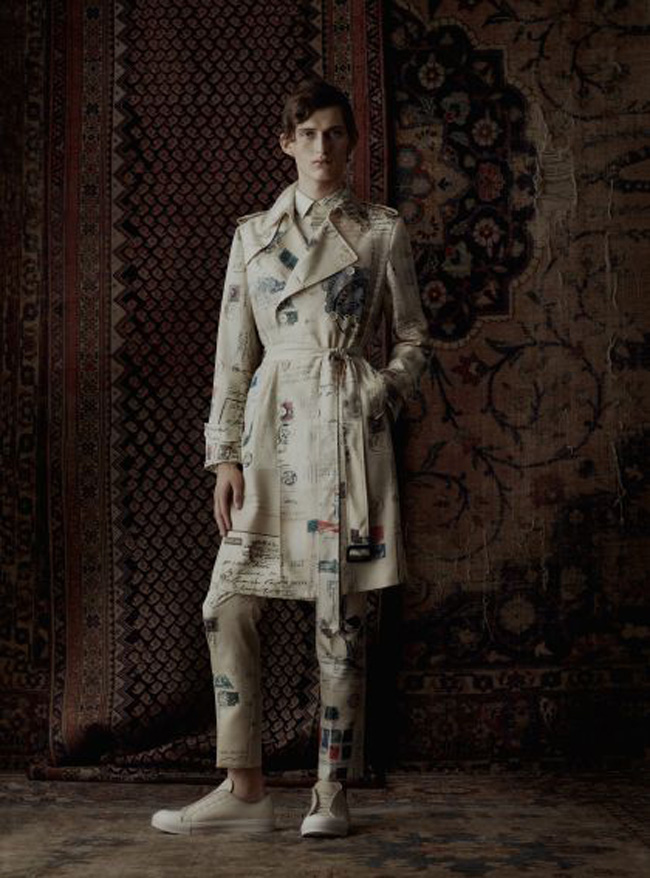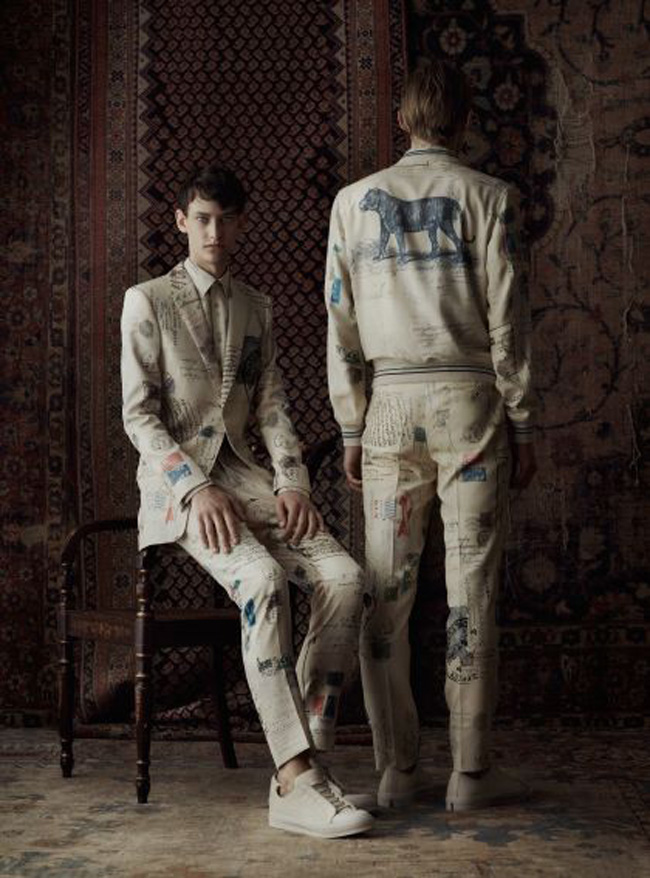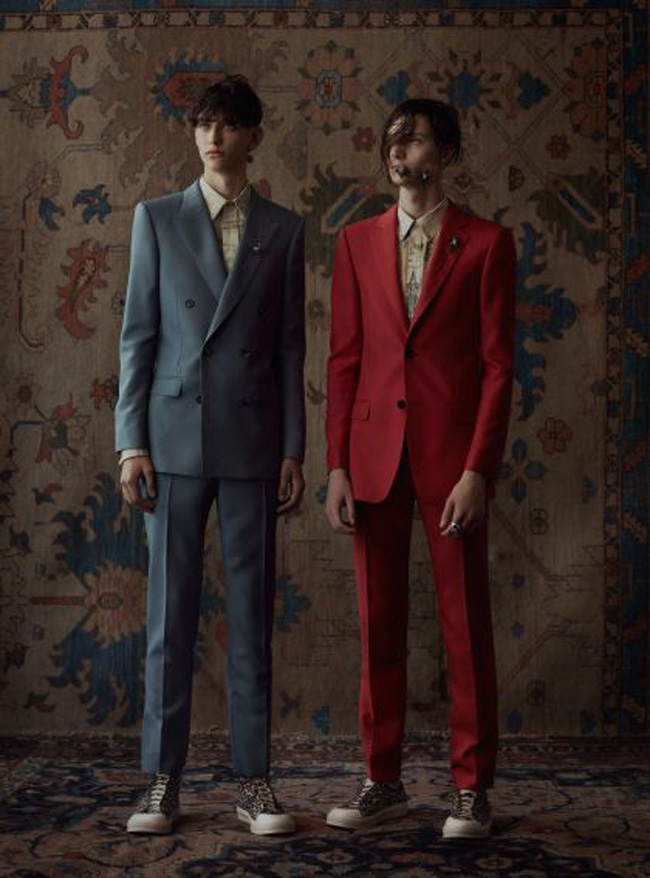 Print this season features a design inspired by postcards from the 60s and a print of hummingbirds in a misty Indian landscape in daylight and twilight colour-ways. Handcraft this season is expressed through elaborate embellishment. Zardozi embroideries of metal and sequin are hand-stitched along the borders and cuffs of silk velvet tunics and ceremonial coats. The sunflower, a symbolic motif of the 60s, has been reinterpreted in an 18th century style. The signature floral of the collection, it comes as a metallic jacquard or embroidered in gold in the front panels and sleeves of jackets and coats. Distressed Breton and tiger striped lightweight knits, djellabas and blousons evoke the casual style of the McQueen handwriting.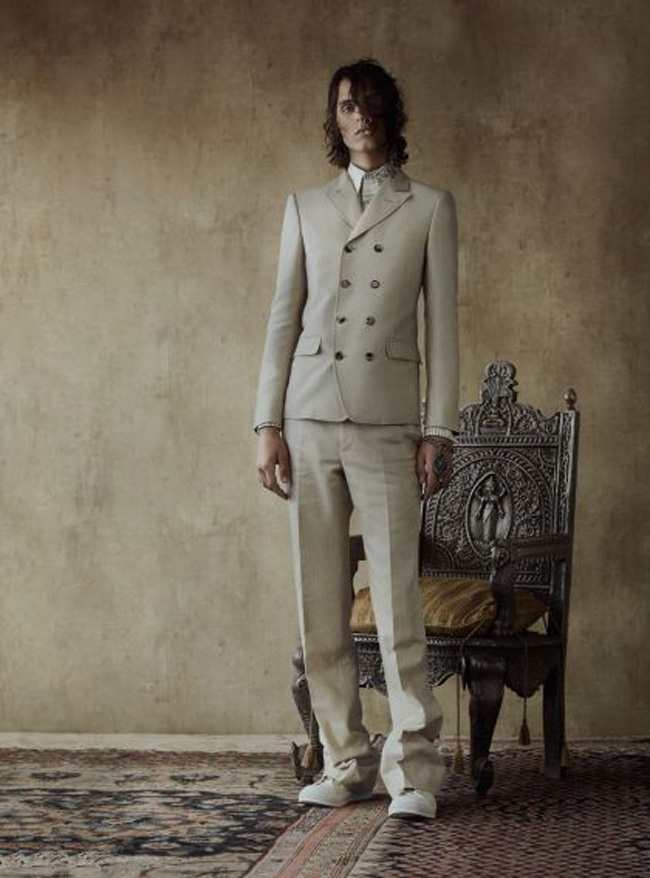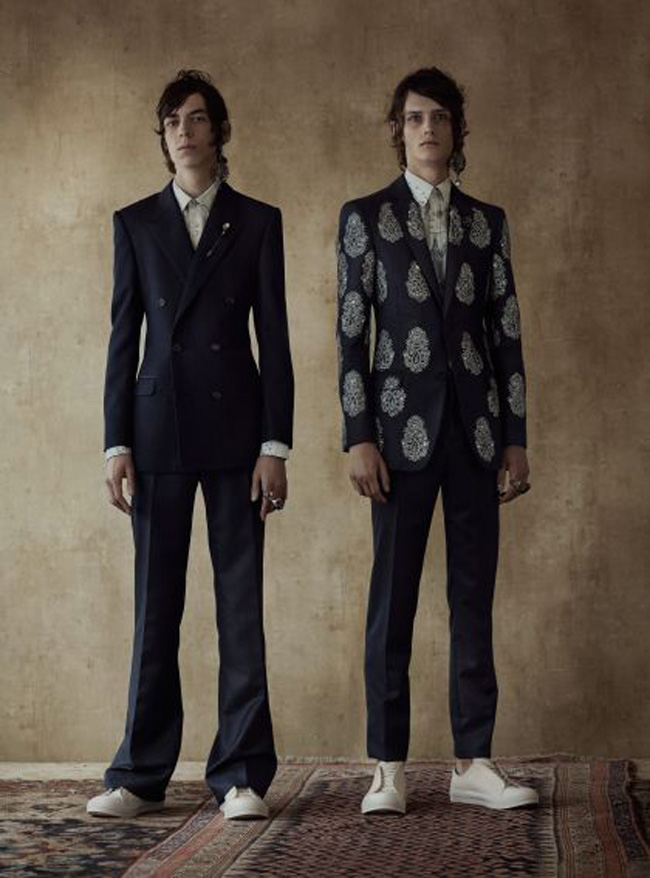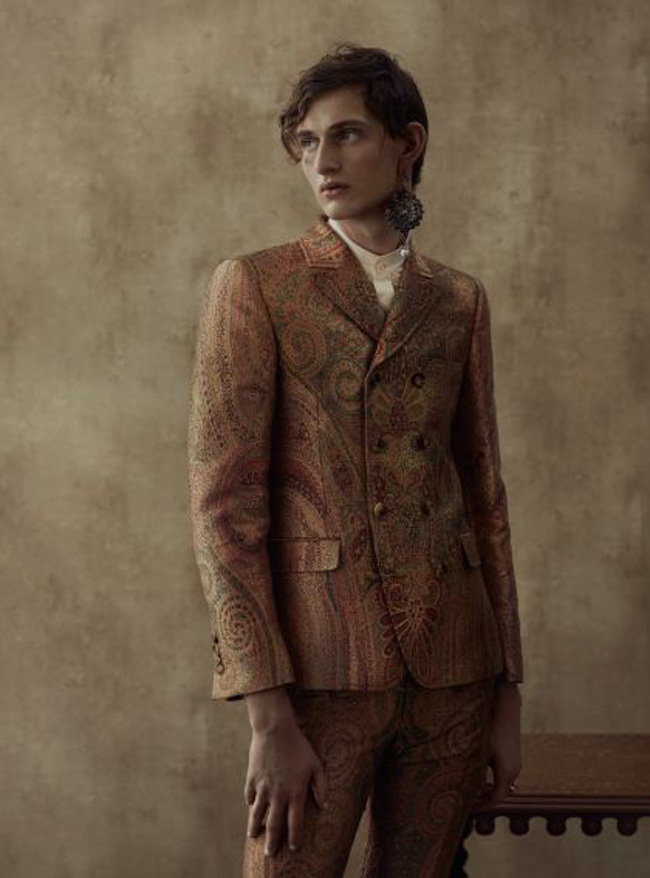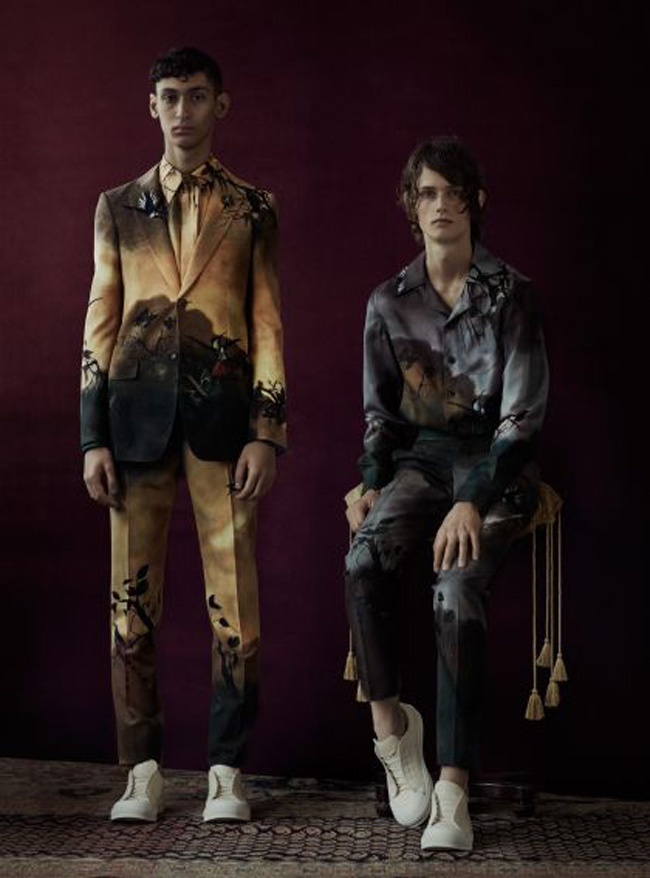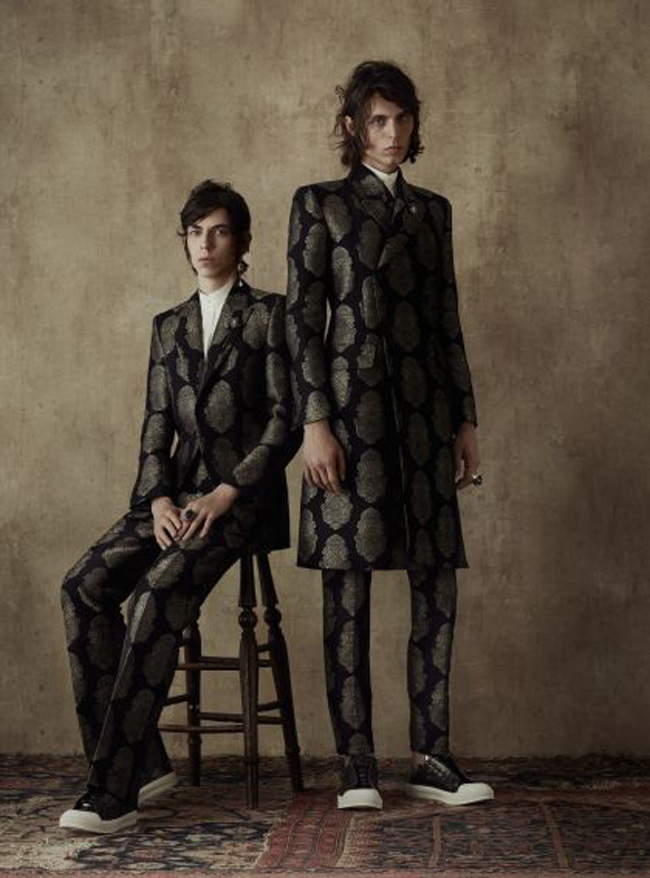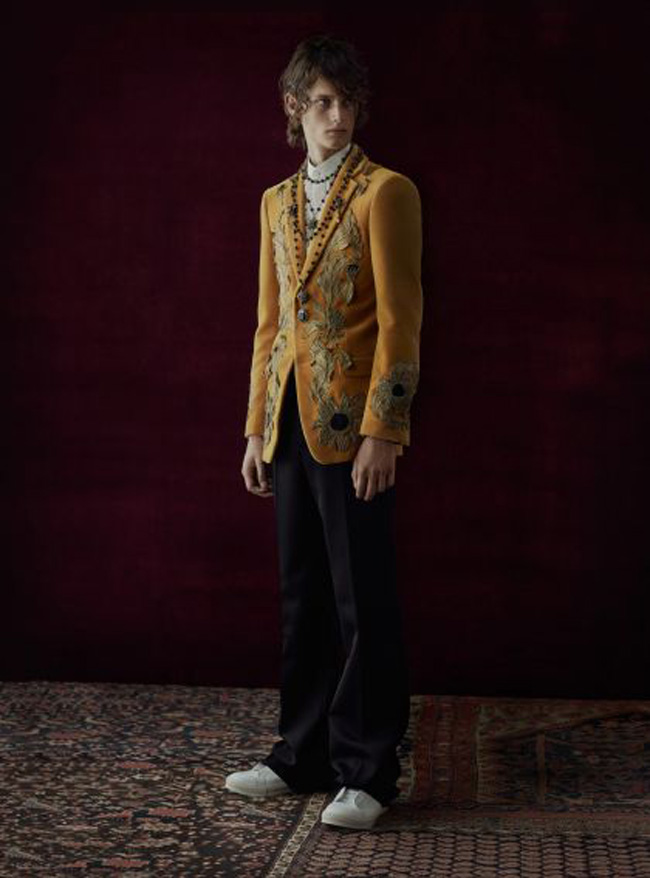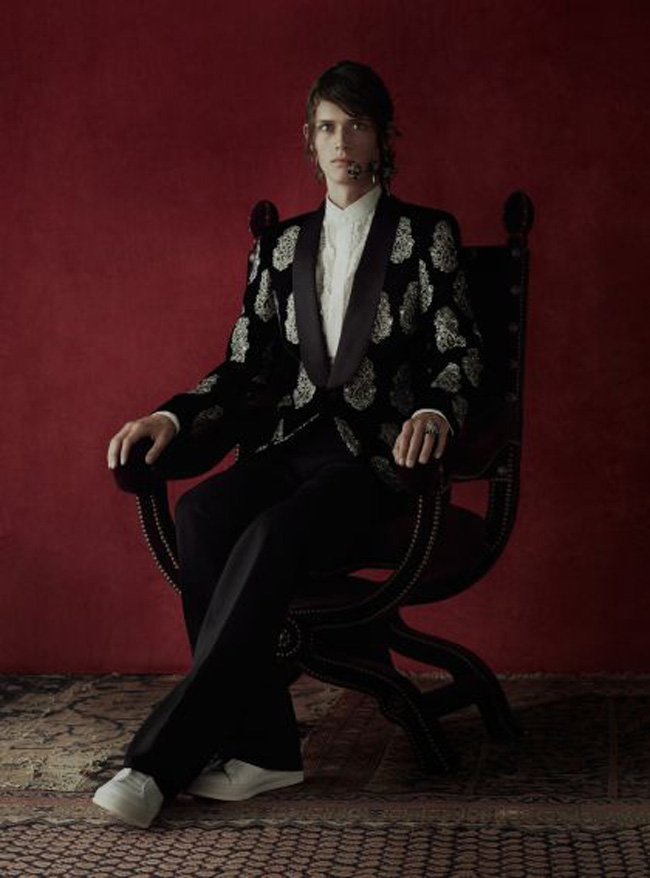 Photos and information: www.alexandermcqueen.com


Hits: 7695 | Leave a comment