Justin O'Shea presented his first collection for the Brioni brand
Justin O'Shea, unmissable man about fashion with his nipped-to-the-ripped-torso three-piece suits is the new creative director of Brioni. He's already changed the Brioni logo to a gothic font and hired Metallica to be in the ad campaign and a series of spoof videos in which O'Shea stars.
O'Shea's pitch to make suiting sizzle again is cut out very much in his own image - the body-fitting jacket and tight pants which are the clear preserve of the fit, the young and the loaded.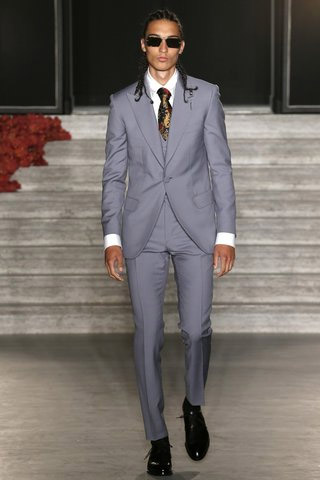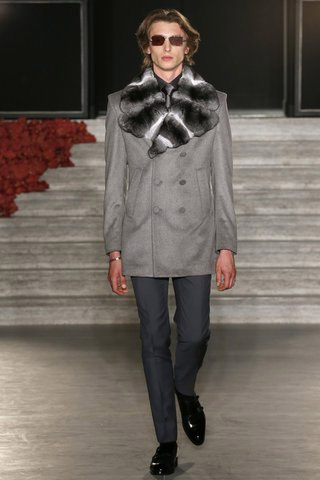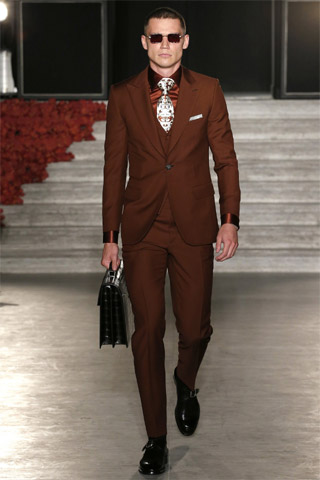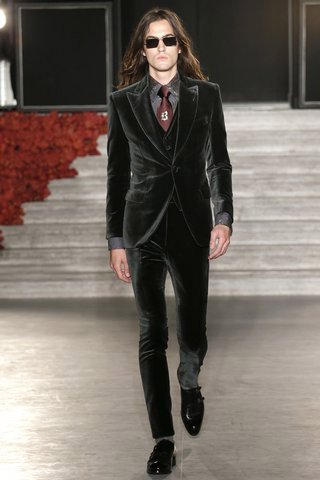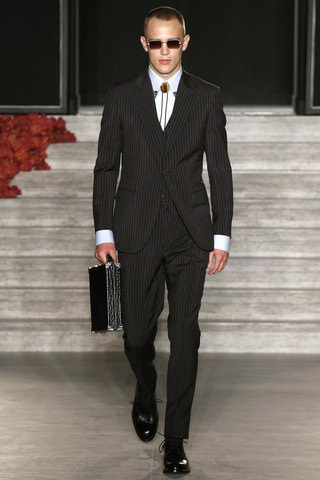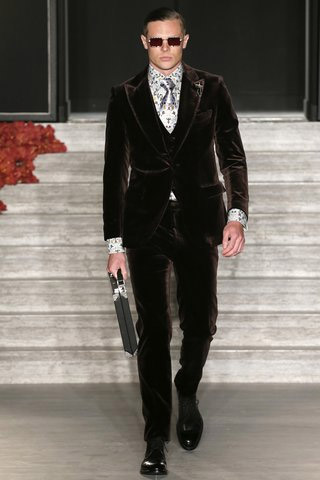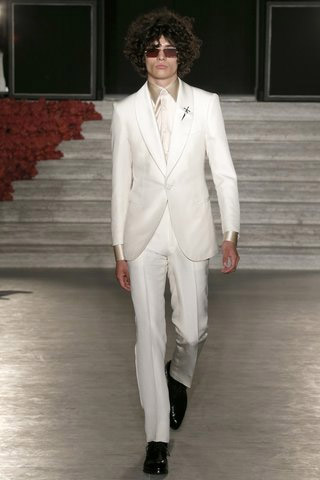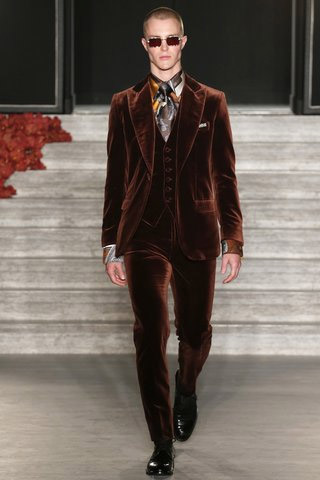 Hits: 4632 | Leave a comment