Online retailers open physical stores
Many companies often launch online stores without a physical presence in order to save expenses and to be on the market without being tied down by the geographic location. But recently we started to see the opposite trend - men's clothing retailers that used to sell only online started to open physical stores.
Parka giant Canada Goose just announced plans to open its first two stores.
Men's clothing retailer Frank + Oak opened its first store about two years after it started selling clothes online. The made-to-measure suit-and-shirt maker Indochino plans to go from eight to 150 locations by 2020.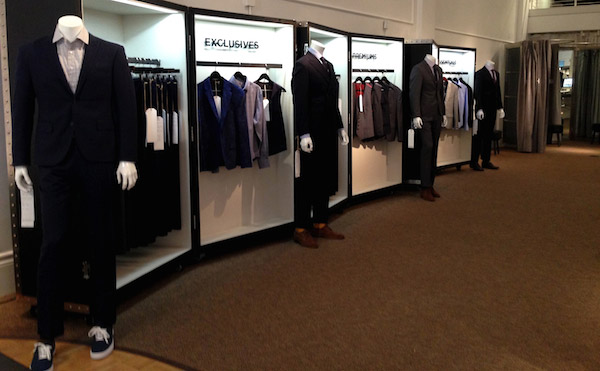 Indochino's San Francisco Shop

Physical stores offer different benefits to digital retailers:
- to boost sales by having a space to experience the brand's products and customer service in person
- to engage with customers and create a deeper relationship and community
- to offer a superb service

For made-to-measure retailers it is almost obligatory to have a physical location or at least traveling tailors that can take the measures from the customers and to guarantee them a good fit of the suit.

Indochino, which sells made-to-measure shirts and suits, launched online in March 2007 and opened its first store in Toronto seven years later. Its eight showrooms now account for nearly 50 per cent of the company's sales, said spokesperson Sarah Mayer in an email to therecord.com.

So if you only sell online think about at least one physical shop as the decision to become a so-called omni-channel retailer can pay off.


Hits: 6857 | Leave a comment