Australia celebrates campaign for wool 2016
* See how major retailers and fashion labels unite in the name of wool
Retailers threw their support behind Australia's annual Wool Week to coincide with the start of the mid-winter retail season. The initiative was part of the Campaign for Wool, which aims to educate consumers about the natural benefits of wool and increase sales of wool products.
Some of Australia's biggest apparel retailers have joined boutique shops, designers and woolgrowers in celebrating Australia's natural fibre for Wool Week 2016.
With wool highlighted in retail outlets across Australia from May 9-16, leading shopping centre Westfield joined the campaign as a major partner. Westfield Sydney, Miranda and Doncaster this year hosted in-centre activations promoting wool. There were also intimate Q&A sessions with Australia's leading fashion designers, pop-up shops and exhibitions from leading textile artists.
With Australia producing 90% of the world's fine apparel wool, it's no surprise that some of the country's biggest labels and retailers are throwing their support behind the campaign.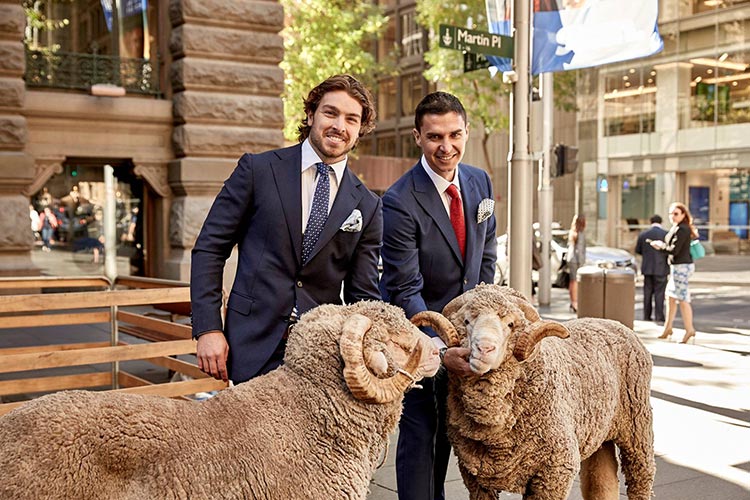 AUSTRALIAN TAILOR M.J. BALE HIGHLIGHTED THE SHEEP TO SHOP JOURNEY TO THE PUBLIC OUTSIDE ITS FLAGSHIP MARTIN PLACE STORE IN SYDNEY, WITH THE HELP OF AWI'S CELEBRITY RAM-BASSADORS FRED AND TRUFFLE.
Be Global Fashion Network is also a keen supporter of wool, which is the best fabric for all season men's suits and blazers.
Wool Week forms a key part of the Campaign for Wool. Initiated in 2010 by HRH The Prince of Wales, the Campaign for Wool promotes wool as a natural, renewable and biodegradable alternative to synthetic fibres.
"Wool Week aims to reconnect consumers with the versatility, luxury and natural benefits of wool, encouraging consumers to make more considered purchasing decisions," explained The Woolmark Company Managing Director Stuart McCullough.
"At a retail level, we applaud all of the Australian brands who continue to support the campaign and champion the message to 'Live naturally, Choose wool'.
"Both Westfield and AWI work with the world's leading retail and luxury brands and so we were pleased to welcome Westfield as a major partner for this year's celebrations, highlighting the use of Australian Merino wool both in Australian and international fashion."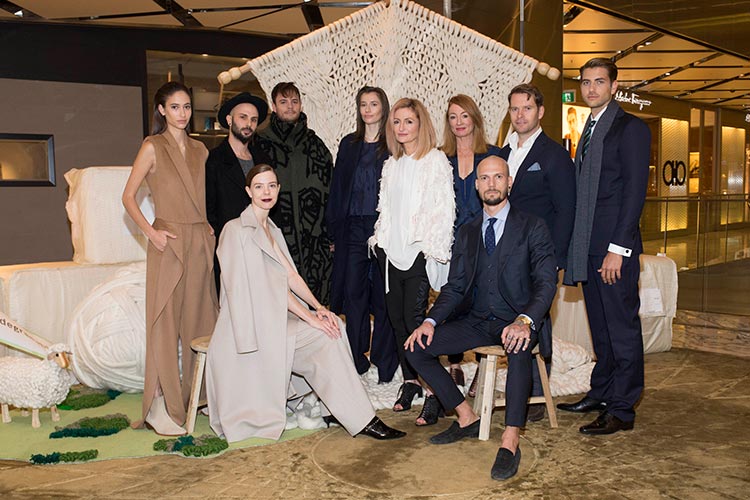 WESTFIELD SYDNEY HOSTED A DESIGNER YARNS SERIES, WITH SHOPPERS INVITED TO MEET LEADING FASHION DESIGNERS IN INTIMATE Q&A SESSIONS. DESIGNERS INCLUDE MARIO-LUCA CARLUCCI, STRATEAS CARLUCCI; MATT JENSEN, M.J. BALE; BIANCA SPENDER; AND GENEVIEVE AND ALEXANDRA SMART, GINGER & SMART.


Hits: 2555 | Leave a comment