The exhibitors are selected for Prima MU - The trade show dedicated to pre-collections of textiles and accessories
The exhibitor recruitment campaign for the second edition of PRIMA MU was terminated with success: the show will include 121 Italian and foreign exhibitors. The first edition featured 66 Italian exhibitors and was visited by 1,580 highly qualified operators from 706 companies.
The trade show will be held concurrently with anteprima by Lineapelle, on July 6-7 in Pavilion 3 of Fieramilanocity (Portello). The exhibition targets the fashion brands that most embody elegance, making product personalization one of the key strengths of their collections.
In a location where the colors of Milano Unica, which convey class and discreet elegance, are matched against a fresh, brilliant yellow, business is done. The exhibitors who participated in the first edition were unanimously satisfied with the contacts, which led to productive outcomes. The clientele was in turn unanimous in praising an optimal service provided by Milano Unica with courage and farsightedness, which meets a need felt by a substantial (though not yet entire) portion of the market.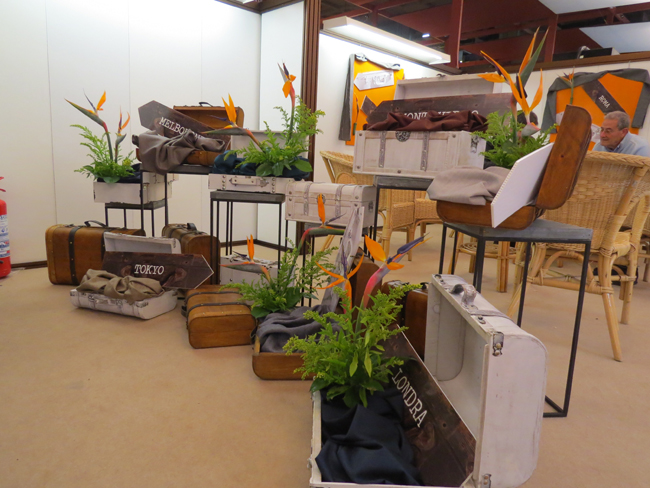 Lanificio Comero at Milano Unica, February 2016

The numbers don't lie. Proof is offered by the 83.33% increase in exhibitors registered after months of contacts and intense exchanges with operators in the most important textile producing districts. And confirmation comes from the high level of the national and international exhibitors who intend to participate.

The previous edition, led by Silvio Albini, was an experiment designed to test the waters of a market undergoing important changes. Its success, which had suggested that there was indeed a need for an event such as PRIMA MU, convinced the organizers and, evidently, the competition as well.

"In recognition of his pioneering efforts in the service of a "bold" and intelligent initiative, I am obliged to thank my predecessor, who listened to the voices of the textile producers and the fashion community despite being unsure of the end result," said Ercole Botto Poala, President of Milano Unica.

"The show is held at a time when the collections are still coalescing, and the personalizations can be adapted according to the results of the supplier-client interaction, which makes Trends even more critical," concludes Antonella Martinetto, President of Moda In and godmother of the changes made three editions ago with the appointment of Stefano Fadda from a plethora of international candidates.

The shows go on with the Milano Unica edition scheduled for September 6-7-8, 2016, which will feature a complete makeover in terms of both concept and selection of producers and clients. It will be held in Rho, in the area that was visited by more than 20 million people during the Milan Expo.
"The Rho Fiera exhibition area is perfect for us, satisfying our every need, especially in terms of transport links and parking," said Massimo Mosiello, General Manager of Milano Unica.

Beginning with July, the Milano Unica textiles-accessories fair will become an important showcase for the global fashion industry.

THE EXHIBITORS
Geographically, the 121 exhibitors are divided into 107 from Italy and 14 from other countries.
Foreign exhibitors are from France (4), the UK (1), Japan 6, Portugal (2) and Slovenia (1).
The Italian exhibitors come from all over the country: Arezzo (1), Bari (1), Bergamo (7), Biella (8), Bologna (2), Brescia (1), Como (15), Florence (3), Lecco (3), Milan (6), Modena (11), Monza/Brianza (1), Novara (1), Padua (3), Parma (1), Pesaro/Urbino (1), Piacenza (1), Prato (28), Reggio Emilia (1), Sondrio (2), Turin (1), Treviso (2), Varese (7), Vercelli (2) and Vicenza (2).


Hits: 3116 | Leave a comment