Staying on-trend with a new style of Supply chain
Over the past 30 years, the textile industry in Europe has experienced disruption from two types of new business model. In the 1980s, the fast-fashion business model first emerged. Then, 5-10 years later, the ever more aggressively priced
fast-fashion discounters arrived and began driving a step change in customer expectations. As a consequence, numerous multilabel retailers operating a traditional two season business have been forced out of the market and many verticalised players who have not yet adopted fast-fashion supply chain principles - at least on some of their products - are suffering.

THE BATTLE OF SUPPLY CHAINS:
In clothing retail, the battle of the supply chains is underway. In response to consumer trends, products can now reach the high street in record time and at bargain prices, all thanks to supply chains custom designed to support a high-volume, more flexible model. We look at how retailers can rethink their own supply chains to compete. With this type of supply chain becoming more relevant to other non-food sectors over time, there is much to be learned, regardless of whether you sell shirts, high heels, toys, or jewellery.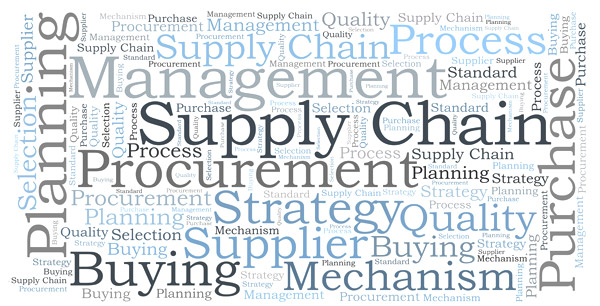 The supply chains in fast fashion rely on being the most cost efficient, flexible, and timely for each specific product type. As such, the product range is broken down into clearly defined segments, such as evergreens, traffic generators and image products, and each segment's supply chain needs are clearly defined:
* Evergreens
These can be transported from Asia by boat in a cost-efficient manner and in predictable volumes. These products are not fashion driven so it is not worth paying for a fast and flexible supply chain.
* Traffic generators and headline grabbers
These items often have concept-to-shelf times below 20 weeks. For such fast-tracked items, the final production steps often have to be done in Turkey or North Africa for European retailers, or Mexico for the US and Canada, and the goods are often transported by air. To ensure reliable manufacture, production capacities are frequently reserved in advance and pre-coloured fabrics prepared up front. The final steps validate the item, fine-tune the fit, and so on.

Combining this fast-track approach with increased frequency of new collections ensures that fast-fashion retailers can manage the freshness of their assortment. This, in turn, increases consumer sales and results in improved price realisation and lower markdowns. The most sophisticated textile retailers indeed go beyond this, putting in place an additional final step: this is a separate process that swings into action if a trend is missed. Once set in motion, this 'chase' stream can produce an item from concept-to-shelf in less than ten weeks.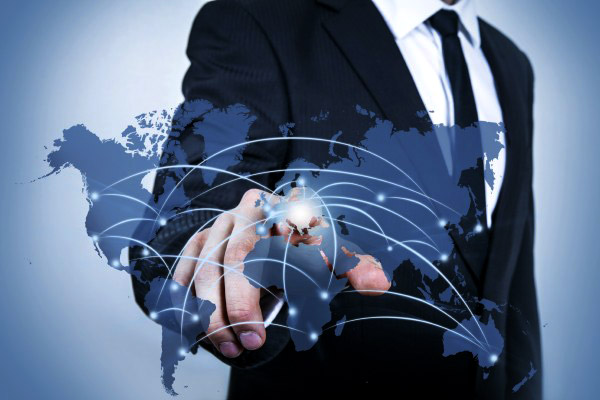 FIVE LEVERS TO COMPETE:
How ready are non-food retailers to take the next step in supply change management? To answer this, retailers should focus on the following five areas:
1. Evaluate risks and chances of a potential evolutional leap based on supply chain capabilities.

2. Examine the opportunities for differentiation along the value chain and the costs entailed, including those from near-sourcing.

3. Develop a comprehensive plan to restructure the supply chain, including streamlining SKUs, improving automated processes, and optimising long-term capacity planning and lead times.

4. Identify the supplementary skills that will be required, including read and react systems and negotiating closer partnerships with suppliers in exchange for sales data.

5. Make an honest assessment of whether or not the high degree of resolve necessary to implement the required changes exists within the organisation.

SUMMARY:
New fast-fashion business models are already revolutionising the clothing industry, and we suspect that other segments of non-food retail where fashion-led products are prevalent will be next. Retailers can get ahead of this trend by segmenting their own products and supply chains and, where the trade-offs make sense, moving to fast-fashion sourcing. While these changes can add complexity to the business, they will also deliver a significant step up in competitiveness that more than justifies the effort.

About the author: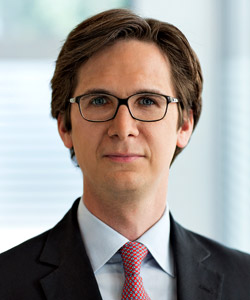 Martin Schulte is a Partner at Oliver Wyman and member of the Consumer and Retail practice. He focuses specifically on non-food retail, with deep expertise in textiles, beauty and luxury goods. Martin coordinates Oliver Wyman's non-food retail work in Europe, across a number of leading clients. His functional expertise lies in strategy development and the optimization of commercial effectiveness.

Oliver Wyman

Oliver Wyman is a global leader in management consulting. With offices in 50+ cities across 26 countries, Oliver Wyman combines deep industry knowledge with specialized expertise in strategy, operations, risk management, and organization transformation. The firm's 4,000 professionals help clients optimize their business, improve their operations and risk profile, and accelerate their organizational performance to seize the most attractive opportunities.


For more information, visit www.oliverwyman.com
Follow Oliver Wyman on Twitter @OliverWyman
Read Oliver Wyman Fast Fashion Report


Hits: 7345 | Leave a comment