Corporate wear by Signature Clothing
After a long career in corporate management the Signature Clothing understand intimately your issues, frustrations and pain points trying to find a uniform that:
- Reflects your individual style
- Meets your business goals
- Fits your body shape
- Matches in with your colour scheme and meets your budget requirements especially in these difficult economic times.
If you need help putting together a co-ordinated business wardrobe please feel free to book a tailored appointment with Signature's Stylists at their Corporate Boutique.
You can choose between four types of corporate men's suits:
SuperiorFit is a label committed to 'Quality of Make' principles by using the finest fabrics together with patterns that maintain exceptional fit. It is vital that current styling reflects the various age profiles of today's discerning workforce. The SuperiorFit range offers pieces that are young and contemporary right through to styles more suitable for a more mature aged customer. The SuperiorFit range offers pieces from Australian manufacture as well as designs from European sources in Great Britain and France.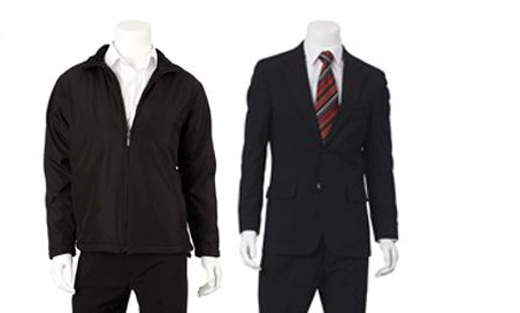 Bongardi has been one of Australia's leading specialists in business suiting for men & women since 1992. Run by a family of tailors, this label offers a fashionable style with good old fashioned values. Recent changes to the styling has opened up new markets by offering a more generous and relaxed fit in the larger sizes. So now all body styles can be fitted with comfort without compromising the look & feel of the apparel. Fabric options range from the base 'All Rounder' Poly/Viscose through to the 'Easycre Stretch' Polyester and onto the premium end 'Wool Stretch' Wool/Polyester/Elastane.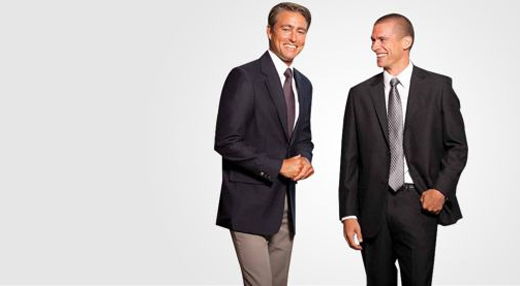 Biz Corporates is rapidly becoming the label of first choice for business & organisations that operate across a range of latitudes. The fabric innovation with cool stretch plain & pinstripe options is suited to an entire range of climates. Using the latest fabric technology to blend bamboo with polyester in both plain & pinstripe patterns as well as blending polyester with wool & elastane to form wool stretch in plain pattern fabrics has given Biz Corporates an edge in the business suiting market. Teamed with the Biz Collection range of business shirting, trousers and knits the Biz labels offer a complete corporate uniform solution.>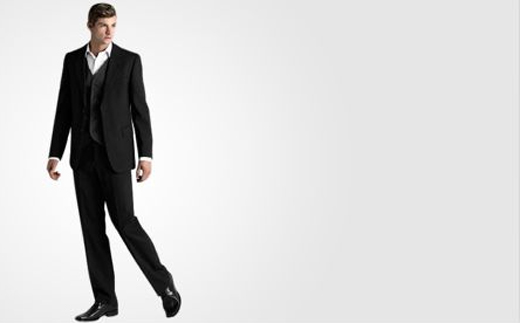 StyleCorp present a range of Suits, Jackets and Trousers for the discerning business man. From the European fabrics through to the tailored patterns and cut, these garment represent the premium apparel as would be expected from this iconic Corporate Uniform company. Designed to team with the classic styles from the mens business shirting ranges from StyleCorp or you can mix and match from any of the fashionable styles from our other premium shirting labels or the seasonal offerings from iconic shirtmaker Gloweave.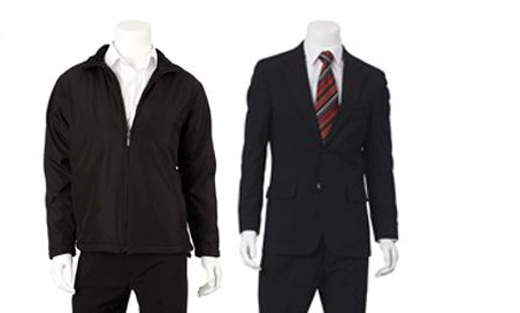 Photos and information: signatureclothing.com.au


Hits: 3333 | Leave a comment