Anthony Sinclair - the British handmade bespoke shirts
Anthony Sinclair operates under the creative control of British designer David Mason. His career began as a shirtmaker in his native home of Manchester in North West England from where, in the early 1990's, he was making regular trips to London, Paris and New York, furnishing private clients with handmade bespoke shirts and neckties.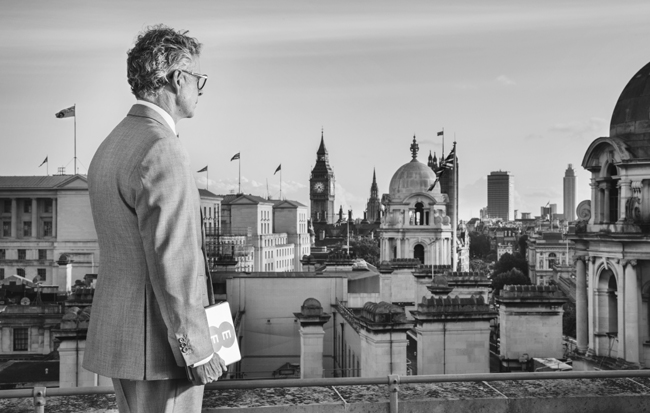 Knowing that, in the bespoke theatre, the shirtmaker always plays second fiddle to the maestro tailor, David decided to extend his repertoire. Risking the shirt on his back, he moved to London and entered the inner sanctum of Savile Row to learn and understand the skills executed by the masters of the sartorial universe, working alongside Anthony Sinclair's former apprentice, Richard W Paine, who had taken over the business when Anthony retired in 1982.
Some 30 years after Anthony Sinclair's retirement, David has joined the company with a commitment to preserve the founder's philosophy, maintain his standards and continue to produce timeless, classic clothing for a new generation of modern men.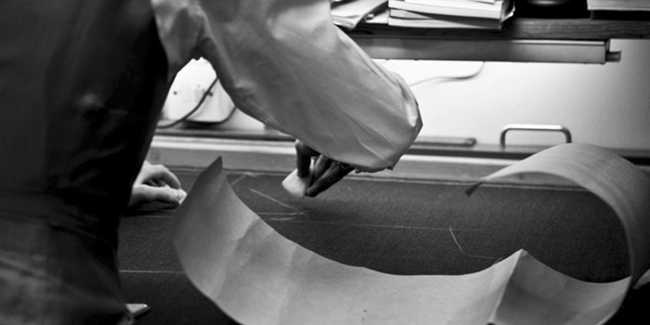 The production of genuine bespoke hand-tailored clothing remains the core activity of the company, with highly skilled artisans employing techniques of craftsmanship that have evolved over centuries and remained unchanged since Sinclair's earliest days.
The process involves taking detailed measurements to produce a unique paper pattern which is used as a template to cut the chosen cloth. The pattern is held on permanent record and used for future orders.
Over a period of several weeks, involving at least 50 hours of hand tailoring, a series of fittings are performed, each taking the garment through successive stages of production, allowing the client to witness the true bespoke experience of having his clothes built around him.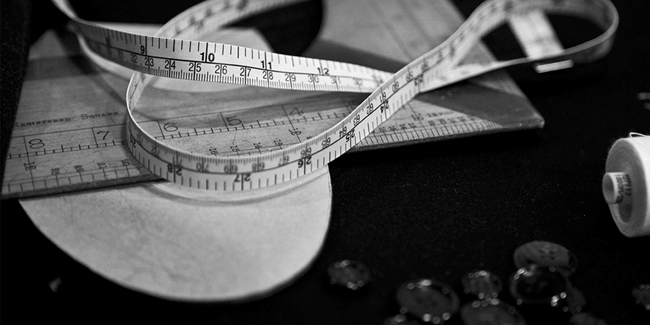 As an alternative to the complex procedures of bespoke production, a Made-to-Measure service has been developed.

The service provides the opportunity to acquire individually made clothing based upon the classic Conduit Cut.

Whilst the timeless shape is distinctly Sinclair's, customers have an infinite choice of cloths, linings, styles and details to make the unique garment their very own.

With a delivery time of six weeks, and only one or two fittings required, Made-to-Measure is economical in both time and expense.

Photos and information: www.anthonysinclair.com


Hits: 3957 | Leave a comment